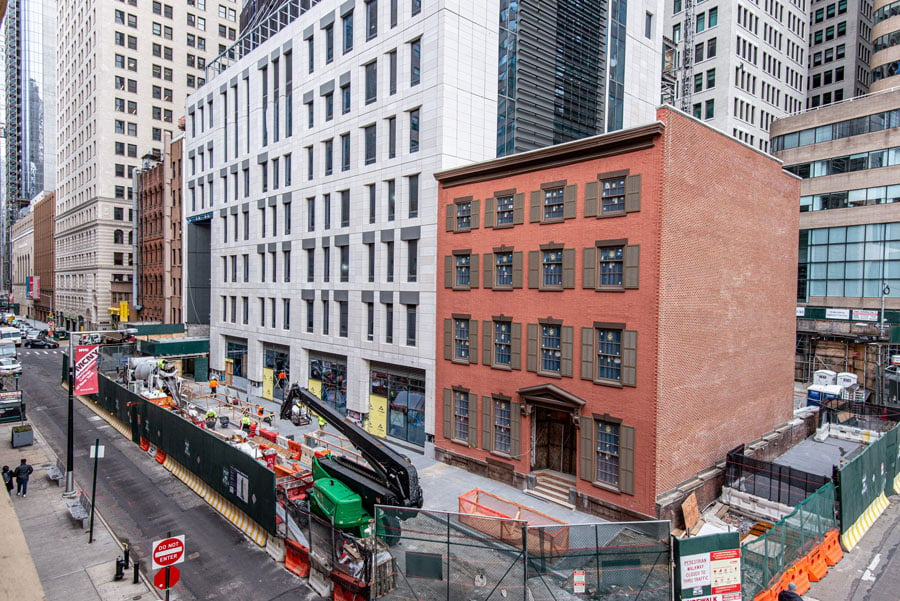 September 14, 2021
After Two Decades Vacant, Manhattan's Dickey House Will Reopen as a Public School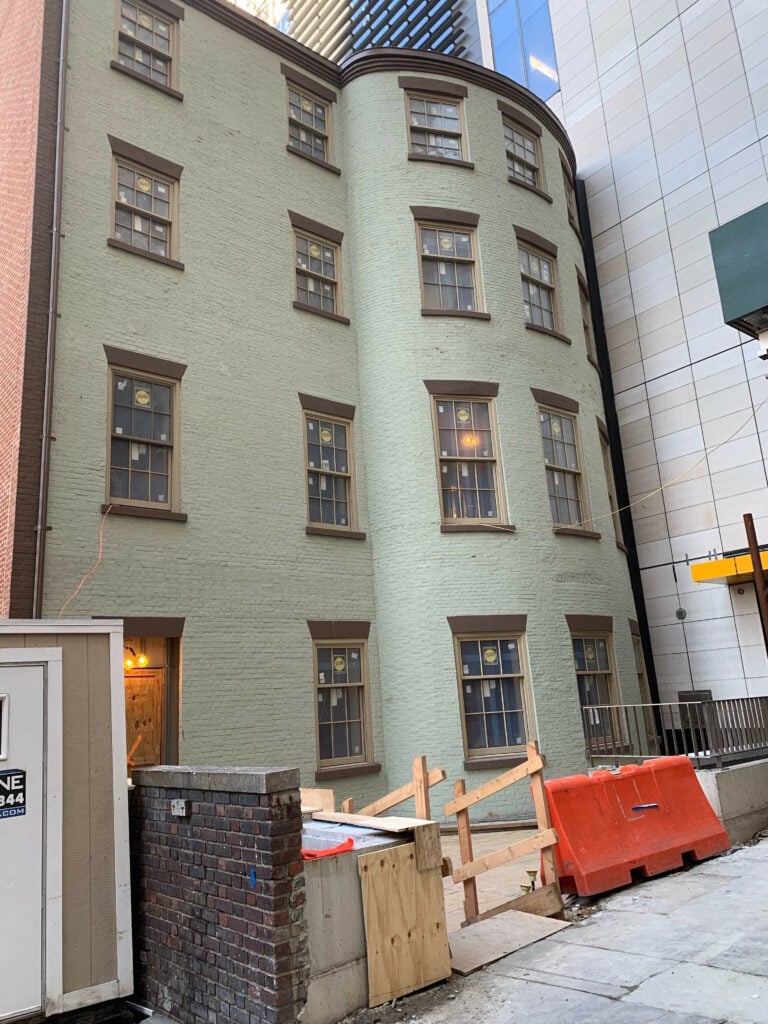 The townhouse stood vacant and in disrepair since the September 11 terrorist attacks and was designated a New York City Landmark in 2005. The incorporation of the public school at the tower base, which rises seven stories and is clad in cast stone, was a response to site constraints and greater demand for school seats in Lower Manhattan. It also served as an opportunity for FXCollaborative to demonstrate their zoning know-how.
"The zoning envelope resulted in deeper floors at the base, less suited to residential development. In addition, spectacular views of the harbor open up 100 feet or so above the street," notes Dan Kaplan, senior partner at FXCollaborative. "Given the increase in the Financial District's residential population, the School Construction Authority (SCA) was under pressure to deliver school seats. The SCA loved the location and the developer saw that a school in the building was not just an amenity for the residents, but also a way to lift all apartments up into the sky to capture great views."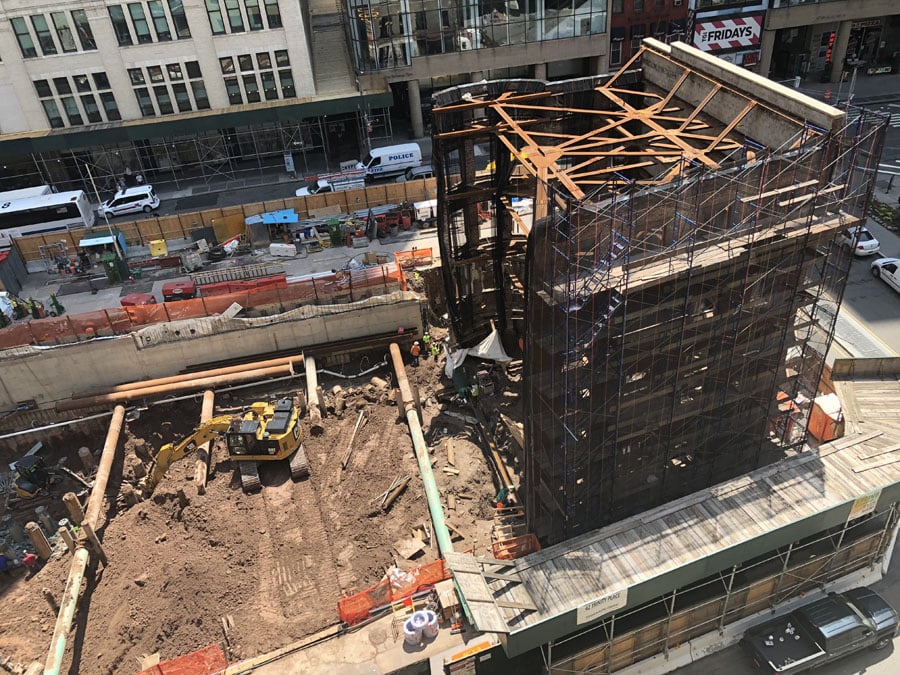 Work began with the evaluation of the dilapidated landmark by engineer Thornton Tomasetti, who, according to vice president Charu Chaudhry, deployed non-destructive evaluation techniques such as baroscopic analysis and surface penetrating radar to determine the overall condition of the facade as well as any internal voids in the mortar. "The solutions included specifying the injection of a compatible grout material in conjunction with the installation of ties to supplement the lateral bond," Chaudhry states. "This allowed us to preserve the original historic materials—roughly 80 percent of the original fabric—and aesthetics while the masonry walls were strengthened without changing their appearance."
---
More from Metropolis
---
A 150-ton temporary steel skeleton was installed to support the fragile masonry facade following the condition assessment, and it was only then that the interior could be gutted. The support system stayed in place until completion of the new cast-in-place permanent structure within, which is, in turn, connected to the tower's floor slabs; a measure that also strengthens the lateral stability of the masonry facade.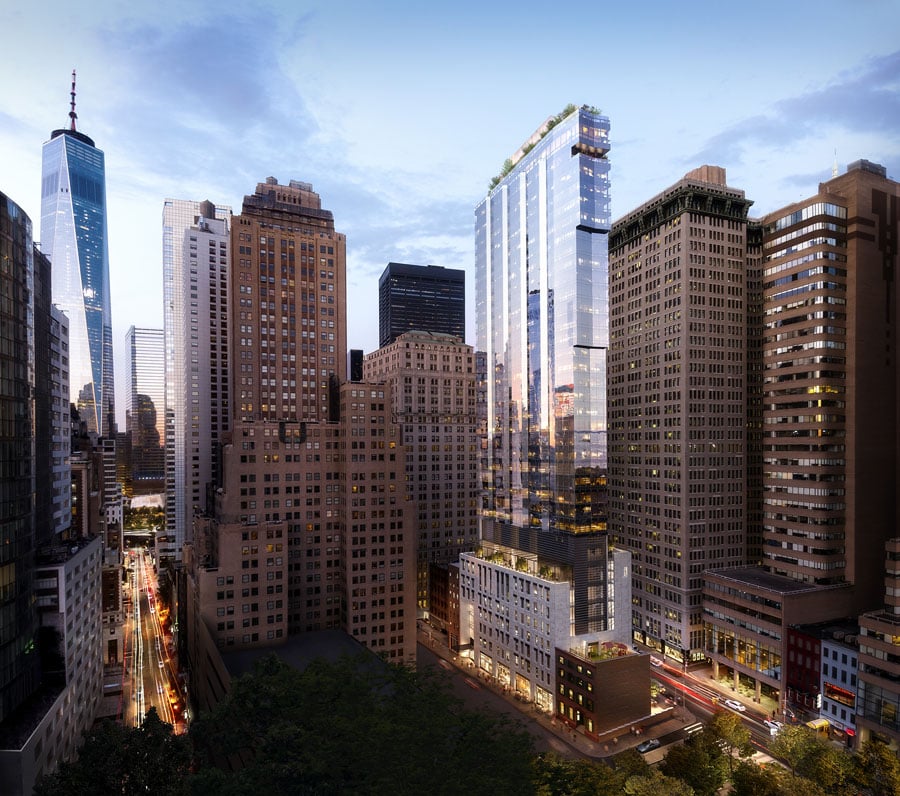 As noted by DeSimone Consulting Engineers associate Matthieu Peuler, there were a couple of twists along the way. "Installing large caisson foundations for the new tower required that the drill rig get very close to the steel framing. In fact, it was too close: part of the steel framing was dismantled and reconfigured to accommodate. A large structural crack appeared in one of the landmarked masonry piers, which required a quite elaborate and delicate repair detail."
The project was developed by Trinity Place Holdings and is expected to open its doors by the end of the year.
Would you like to comment on this article? Send your thoughts to: [email protected]