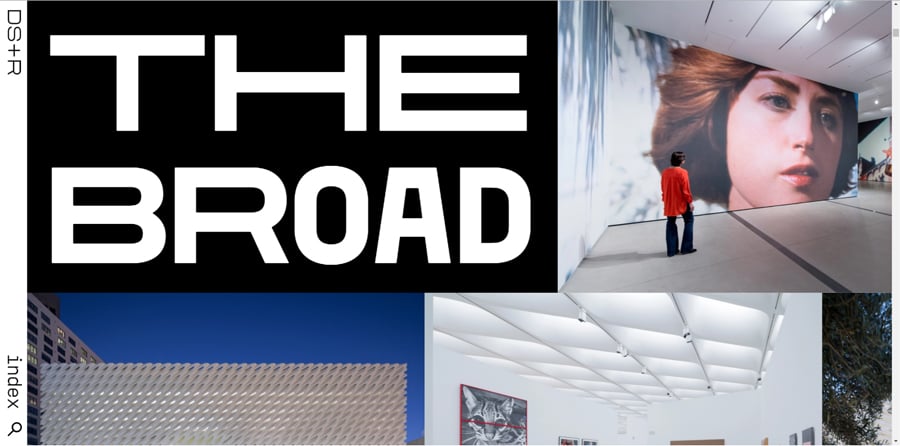 September 25, 2017
DS+R Launches New, Vastly Improved Website
The firm's old website was notoriously difficult to use, though the overhaul with design firms Bengler and NODE Berlin Oslo presents a new, easier experience for visitors.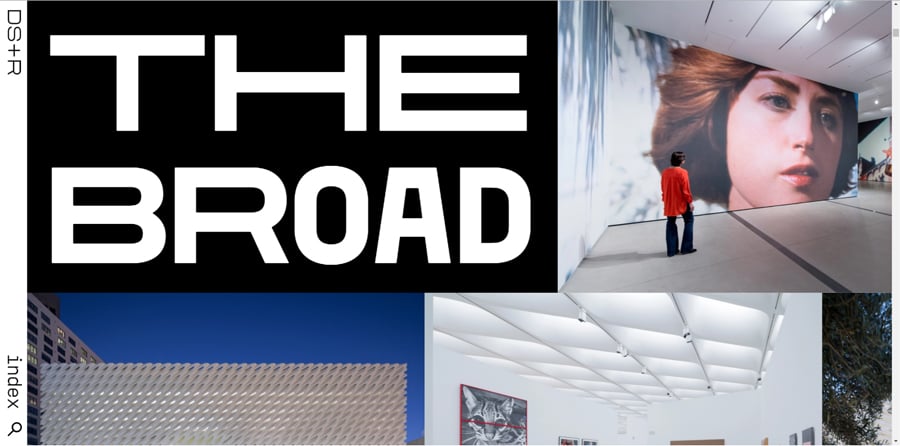 Diller Scofidio + Renfro (DS+R) is renowned for its daring architecture (see: the Roy and Diana Vagelos Education Center, opened in 2016). When it came to its website, however, the firm failed to translate that adventurousness online. Thankfully, that site has just been retired and replaced with a new design the architects developed in collaboration with the design firms Bengler and NODE Berlin Oslo. (Bengler and NODE designed OMA's website in 2016.)
The previous website, which was the work of Pentagram's Lisa Strausfeld, looked like a sleek version of the Guess Who board game, with dozens of projects reduced to tiny thumbnails and arrayed in an expansive grid. While selecting categories at the top of the page could cull the field, searching for a specific project proved instantly frustrating. (The design featured in many "How Not To Design a Website" articles.)
---
More from Metropolis
---
Instead of a nifty but cumbersome user experience, the redesign prioritizes the New York firm's impressive collection of work. As DS+R tells Metropolis, "The goal of the redesign was to bring the studio's portfolio of work to the fore—to bring it as far forward in the website experience as possible. It's a trove of never-before-seen extra-large and high-resolution media, which can be discovered dynamically on the splash page or quickly filtered and sorted on the index page. Each of these tools offers a distinctive portal into the culture of the studio and the ongoing dialogues taking place across the breadth of scales, sites, and disciplines the practice engages."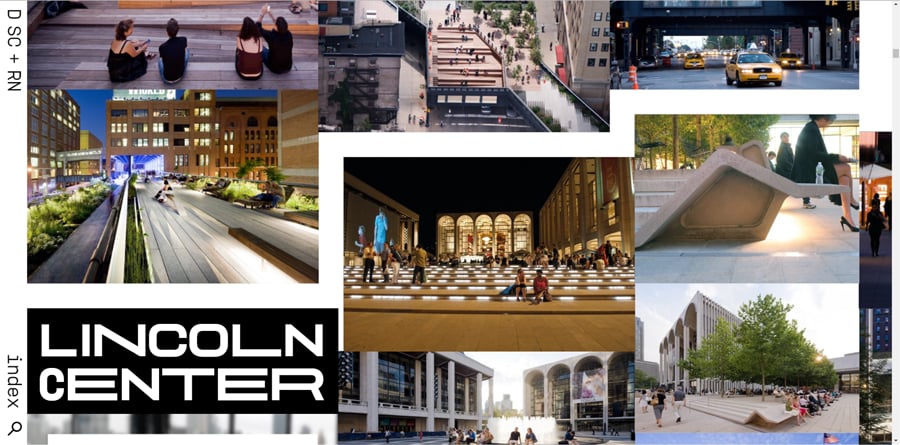 Compared to the previous design, the new site has more benign conceits. The landing page features a fairly conventional scroll, though the screen moves at a slight diagonal and images are scaled down as they are pushed to the left. This produces an unusual visual sensation, but it doesn't affect legibility. The large project title fonts contain unevenly proportioned letters in a mode reminiscent of The New School's Neue font, which was also designed by Pentagram. And while the images of each project are tightly packed together in the feed, each project is separated by a thick band of zig-zagging white space.
In a joint statement, Bengler and NODE Berlin Oslo said, "It has been a privilege to collaborate with DS+R on their new web presence and identity. Especially their openness to algorithmic design approaches has enabled us to explore some largely uncharted territories in their layouts and custom typography. We have strived to reflect their multi-faceted practice letting casual browsers explore their wide expressive range through the sprawling splash page. The goal-oriented can drill down in their archives using a no-nonsense index tool that also seeks to expose the strands of discourse running through the practice."
The website's search function also calls up projects based on specific themes, topics, or mediums, such as "technology," "fashion," "video," or even "body." According to DS+R, this capability lets "users to identify works that deal with DS+R's specific predilections (like instrumentality or the body or domesticity) just as easily as they can identify works more traditionally by typology (ex. educational, residential, cultural)." Elsewhere on the site, other design features are quite normal. Tapping the "index" button pulls up a more conventional project grid. As with before, users can use programmatic and typological categories to browse the work. A standard "Studio" profile, "Contact" page, and "News" listing follows. Lastly, the website scales nicely on mobile, where the scroll appears sans subtle diagonal movement.
Architects have a reputation for overwrought, illegible, and fatally novel website design. DS+R's new site is a big step in the right direction.