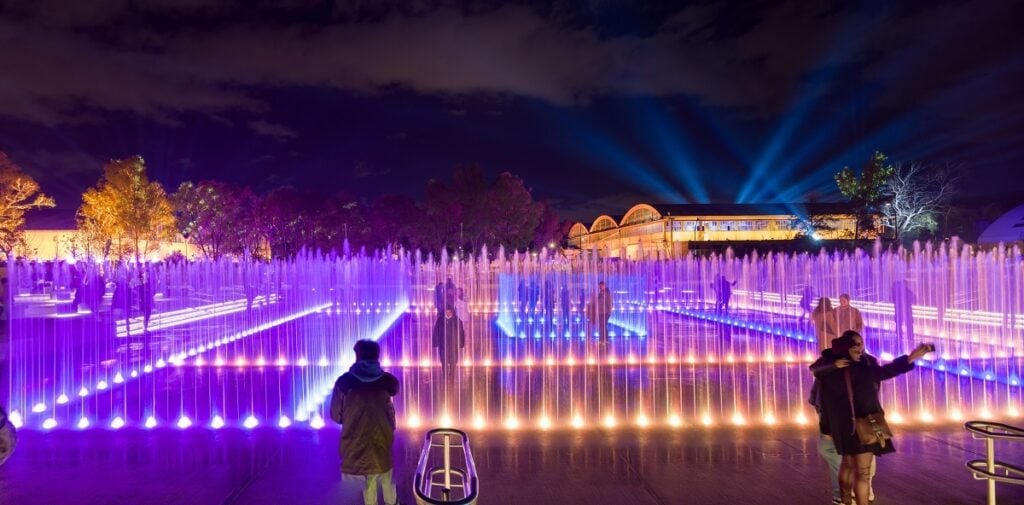 March 14, 2022
A New Park Introduces Greece to the Post-Industrial Landscape
Ellinikon largely takes on the character of a post-industrial sustainable landscape, a familiar site in the U.S. and Western Europe, but still relatively novel for Athenians, notes Thomas Doxiadis, principal of Greek architecture and landscape firm Doxiadis +, which designed the project. "This particular park is not trying to copy something else," stresses Doxiadis. "It is responding to very local conditions." A key agenda was incorporating elements of the airport's history, which include enormous military aircraft hangars that are part of a national monument commemorating Greece's military heritage. One of the hangars is slated to be a visitor center and another is being considered for an airplane museum.
Organized into varied zones like plazas, playgrounds, a Zen Garden, and dancing Water Maze, the park is one of the largest international projects targeted to meet standards established by the Sustainable Sites Initiative, an environmental framework for developing landscapes coordinated by the American Society of Landscape Architects. Open in the evenings since Christmas, the facility will start its daytime hours on March 18.
---
More from Metropolis
---
Much of the design builds upon what Doxiadis terms, "a landscape of abandonment, where nature has taken over." An additional objective, he says, was recycling as much of the site's original materials as possible. Doxiadis was taken with the slabs of the cast concrete used for an airplane parking lot, which were encrusted with marble gravel and had the texture and color of the ground underneath. The one-foot-thick slabs have been repurposed by stone masons for use in walls, benches and even a sculpture garden. The airport runways, which were made of asphalt, have been ripped up and cut into pavers that were refinished by a sanding machine. Doxiadis says that by sanding the asphalt he was able to transform what generally is considered a cheap, disposable material into "something that has a patina of time because of the beautiful aggregate."
The design of the Water Maze, on a site near an old hanger, is gridded with gaps in the old concrete floor through which people can hop though water fountains illuminated by dynamic light displays that rise and fall in changing patterns. The Forest Playground looks to local ecology and history: Its trees and manmade hills nod to nearby landscapes, while its play structures include a wooden aircraft, trampoline, climbing tree houses, and swings.
Environmentally sensitive postindustrial landscapes are relatively new in Greece and Doxiadis indicates that it has been somewhat challenging for a public more familiar with classically designed parks such as the existing National Garden. However, he expects that they will come to appreciate the great beauty he finds in the recycled materials and shrubs at Experience Park as well as its ecologically responsible ethos.
"Maybe people don't get it yet—they want everything to be fresh plants with lots of colors," he says, "We now have the task to convince the Athenian public that it is something they should grow to like."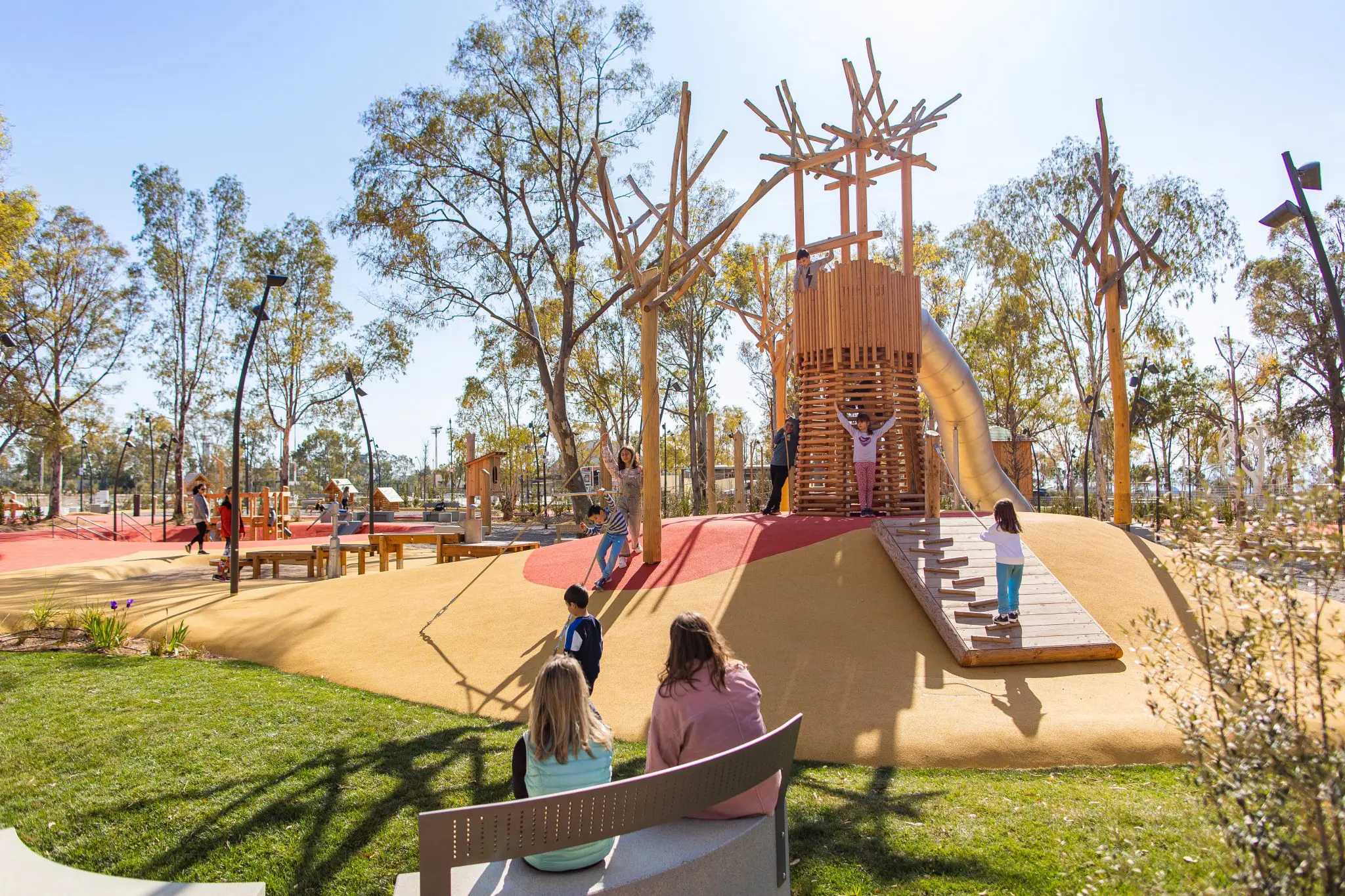 Would you like to comment on this article? Send your thoughts to: [email protected]