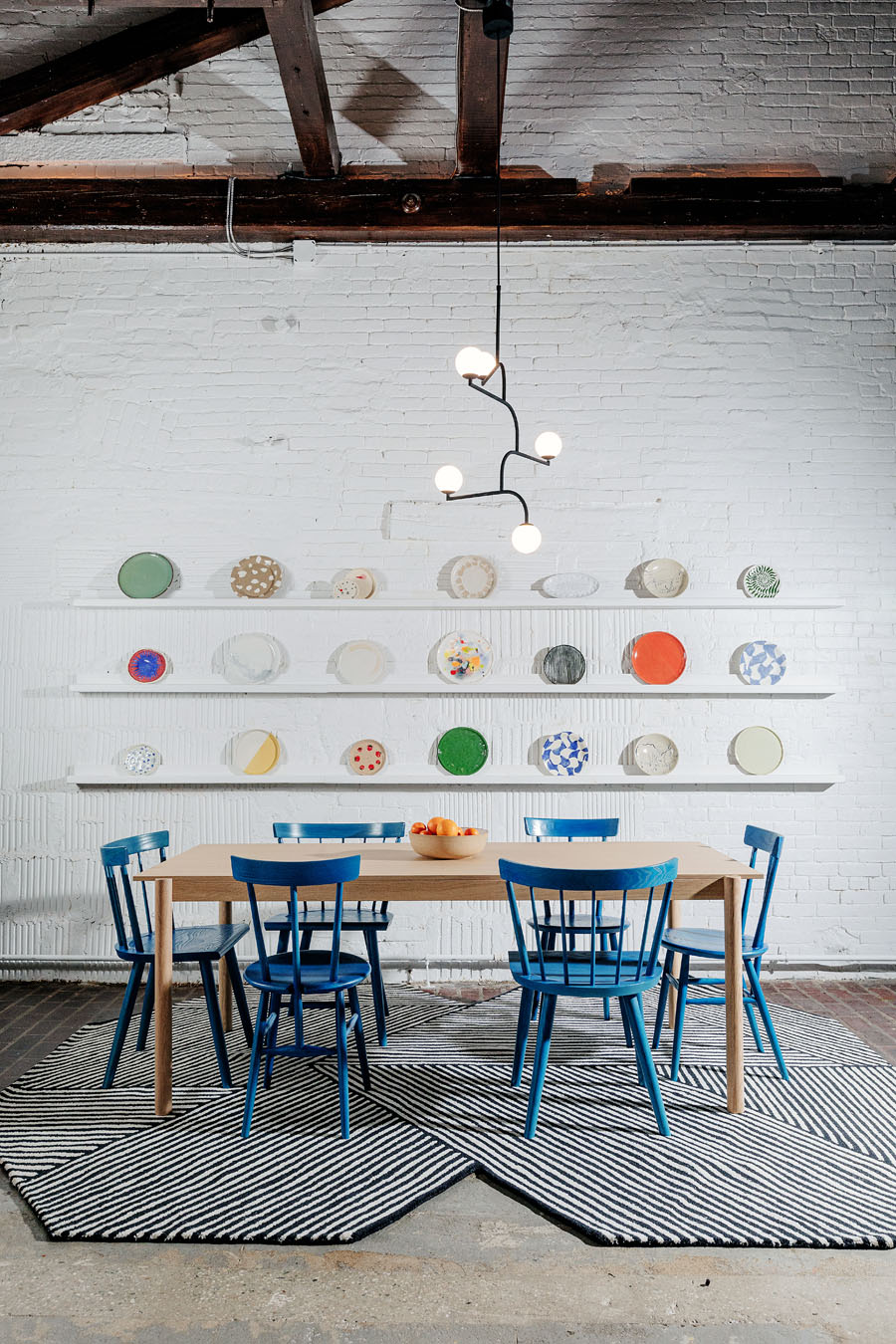 April 30, 2021
Located in a Former Wool Mill, Dye House Hotel Celebrates Local Makers
Opening May 1 in Providence, Rhode Island, the boutique hotel is designed by Deacon Hospitality Group and Shannon Maldonado with the goal of uplifting the city's creative community.
---
If a young Ralph Lauren type who dresses in Noah and Lichen decorated their apartment, what would it look like? It might just resemble the interiors of Dye House, Providence, Rhode Island's newest boutique hotel. Located in a defunct wool factory in the neighborhood of Olneyville, the building has held an architecture firm, pottery studio, furniture brand, and, yes, even a dye house since first opening in the 1860s. Everett Abitbol, the founder of Deacon Hospitality Group, and Shannon Maldonado, founder and creative director of lifestyle brand Yowie, paired up for their second hospitality collaboration turning the spacious factory into a shoppable hotel and event space that showcases the work of over 15 local artists and designers.
"I was immediately struck by the building's cool original details like the concrete and brick floors and its industrial look," says Maldonado. The designer aimed for an updated take on "New England preppy style." Plus, each of the rooms is different. "Hospitality is still catching on that each room doesn't have to be the same," she says.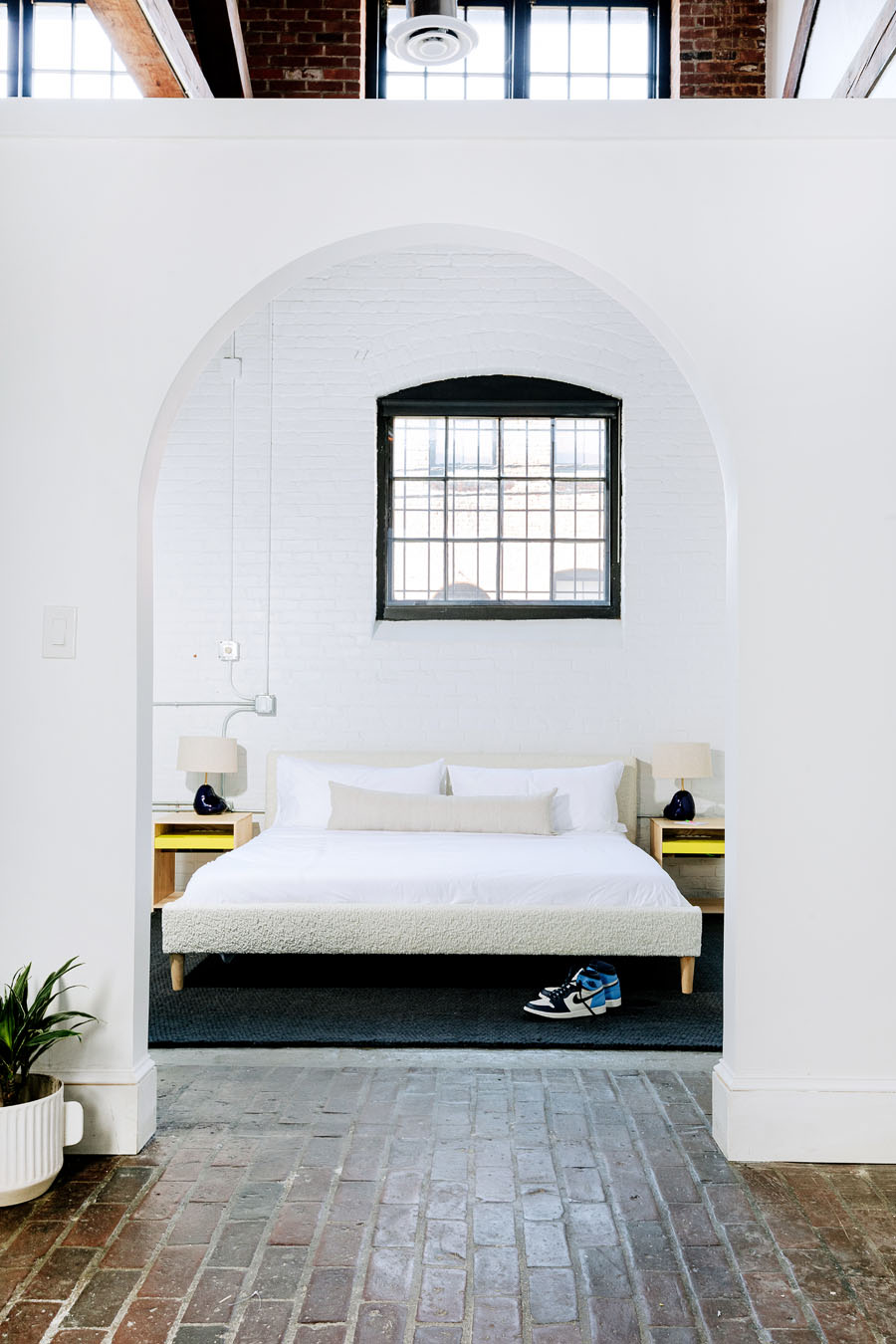 ---
The Loft, the largest of the four suites, includes a separate living space as well as a bathroom that features circular lighting by Artemide, a tennis ball yellow vanity with Ikea base and Reform front, and bedside nightstands designed by local maker Jamie Wolfond in the same neon shade. All of the suites feature work by Olyneyville-area artisans, with many pieces that are available to purchase on the Dye House website and shoppable catalogs with QR codes. There are geometric mirrors from Ben and Aja Blanc, custom headboards from O&G Studio, bespoke benches topped with American Woolen fabric by Rhode Island School of Design professor Christopher Specce, and flatware by J Schatz, a studio run by the two ceramicists who lived and worked in the space before selling the property to Deacon.
---
More from Metropolis
---
Abitbol, who spent 15 years in the transportation industry before the rise of Uber and Lyft, calls himself an "accidental member of the hospitality industry." His first venture, The Deacon, a revamped historic church in Philadelphia, is now a hotel, community performing arts center, and event space. For him, it's all about taking community spaces and making sure they continue to provide a place for all. When he came across the old dye house, he knew he had once again found something special.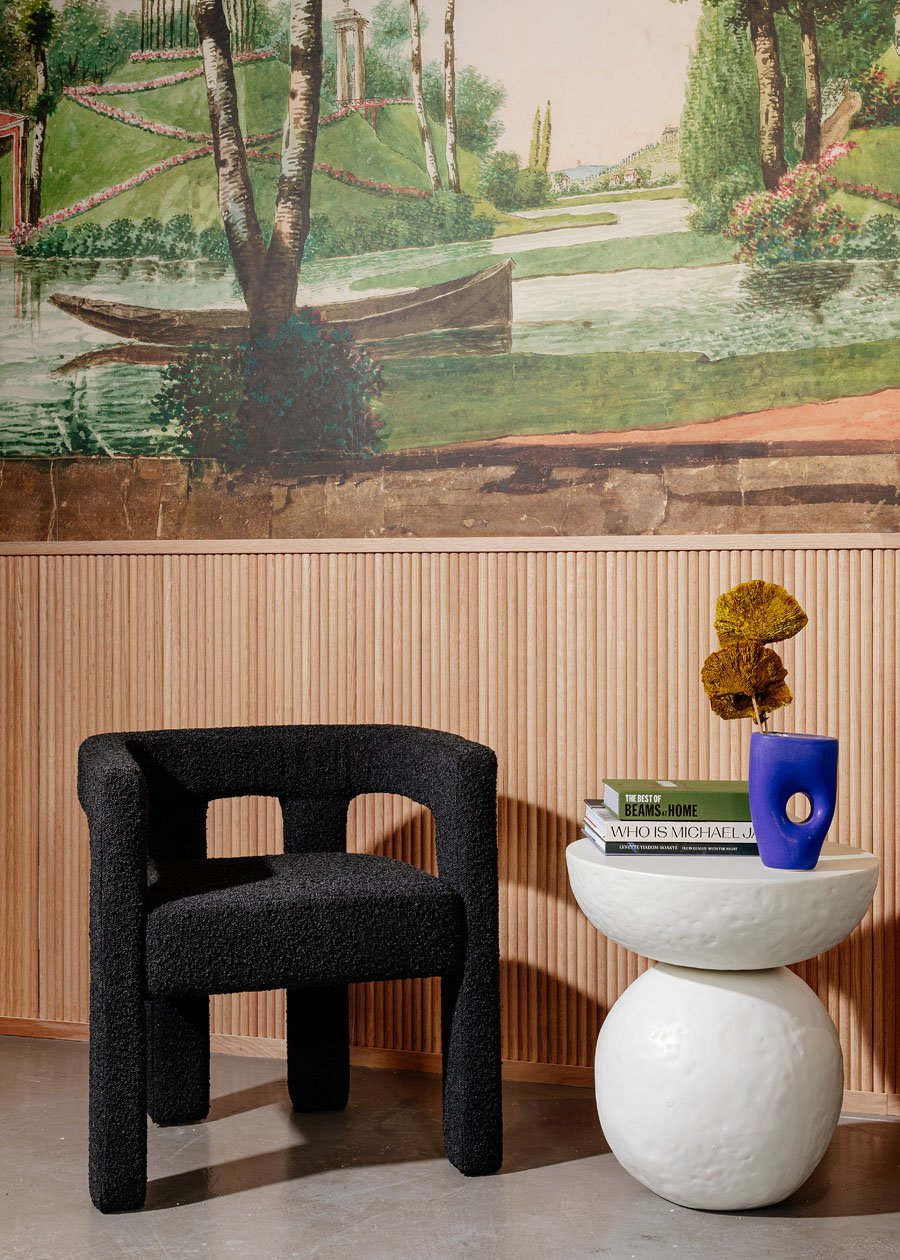 ---
"With all of the mills in the area that have shut down in the last 100 years, nine out of 10 become condos," he says. "How do we get the community back inside the building?" The hotel will also host food pop-ups in its large event space and kitchen, as Olneyville has been one of the most affected zip codes during the pandemic. "We did an event in Philly that was an assault on all senses and that's how we imagine collaborative experiences at Dye House," he says.
The hotel, which opens May 1, not only serves as an example of how hospitality can creatively adapt historic buildings, but also highlights the simple power of neighbors helping neighbors.
You may also enjoy "Kelly Behun's Living Gallery Welcomes an Audience for Good Vibrations"
Would you like to comment on this article? Send your thoughts to: [email protected]
---
Register here for Metropolis's Think Tank Thursdays and hear what leading firms across North America are thinking and working on today.