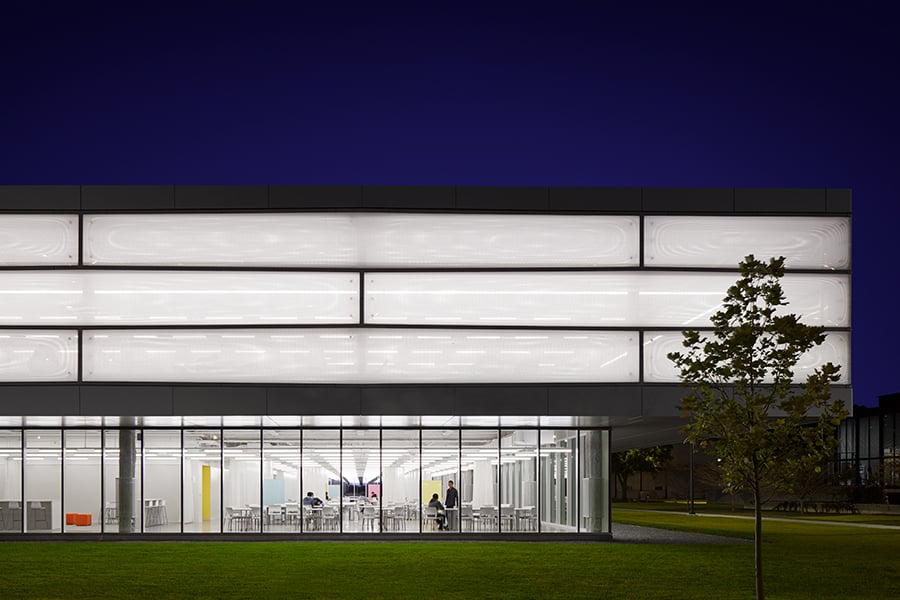 February 4, 2019
John Ronan Architects Designs ETFE Cushion Facade at IIT
"I wanted to do a light, cloudlike building that made Crown Hall look heavy by comparison," says architect John Ronan, referring to the campus's iconic Mies van der Rohe building.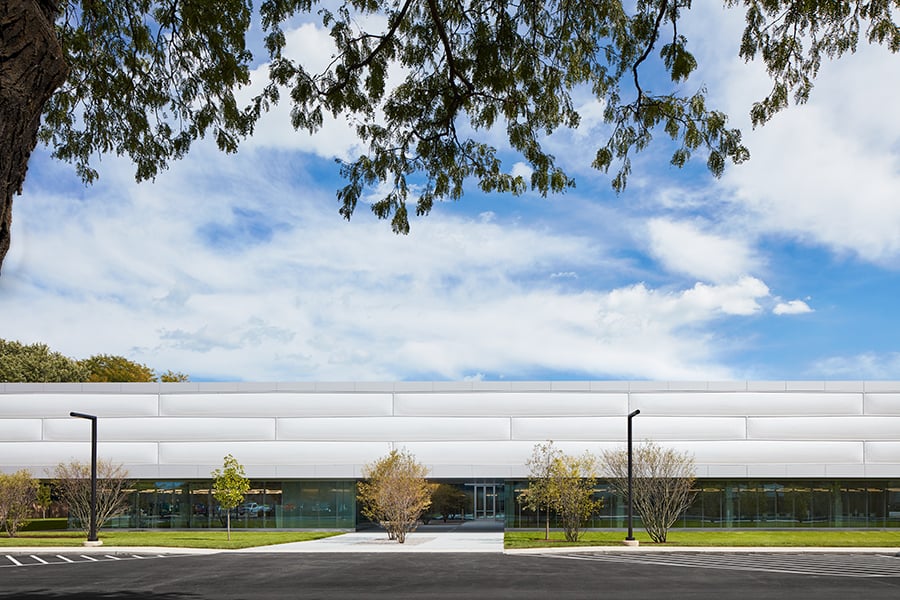 ---
Not accustomed to explaining himself, Mies van der Rohe did on occasion refer to his work as "skin-and-bones architecture." The Illinois Institute of Technology, for which he designed a master plan and several buildings, most famously Crown Hall, virtually makes an ethos of this anatomical analogy.
But the campus's newest building, a student center and hub for interdisciplinary learning, strays from the formula. Its dissent is sly, maintaining a Mies-ish massing but inverting Mies's monochromy.
The cantilevered upper register of the Ed Kaplan Family Institute for Innovation and Tech Entrepreneurship is wrapped in a bright-white veneer of ETFE, a high-performance plastic often substituted for glass. The building's architect, John Ronan, is no iconoclast, insisting that Mies, a self-styled technophile, "would have loved" such a "technologically advanced material." (Ronan jokes that his office had to work with a "skin-and-bones budget.")
---
More from Metropolis
---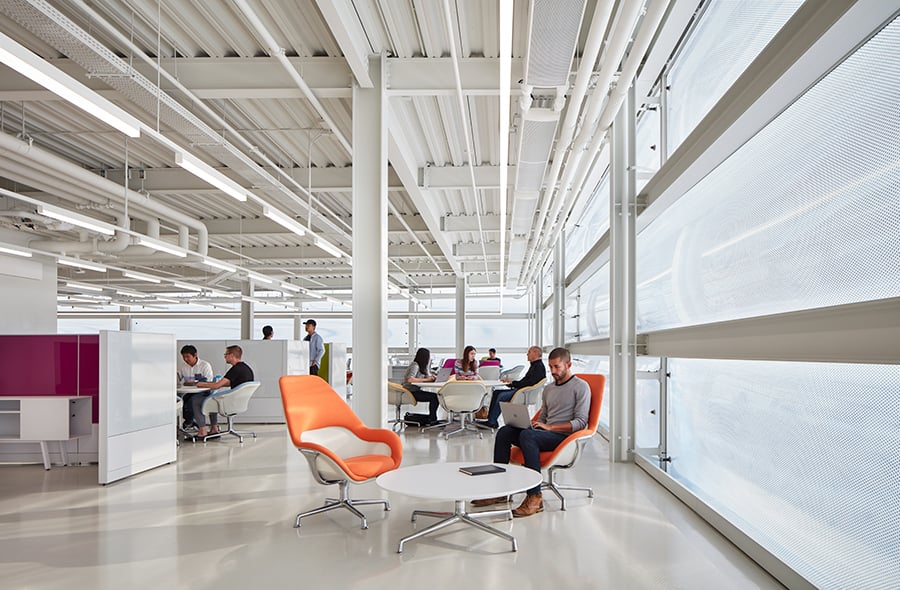 ---
More membrane than sandwich, each ETFE foil cushion comprises four distinct fritted layers. The middle two interpolations move independently to better modulate solar gain; compare this with Mies's single-paned glass walls, Ronan says. Consequently, the system, which is pneumatically activated, changes with the weather.
Depending on the (mis)alignment of the layers, "you might get a moiré effect so that you can see inside, or you might get something more translucent," Ronan explains. He likens the bands of ETFE to a cloud, which overstates things. But another analogy of his works better: Late at night, when other campus buildings have gone dark, the Kaplan Institute gleams in the dusk, glowing "like a lantern."
Project: Ed Kaplan Family Institute for Innovation and Tech Entrepreneurship, Illinois Institute of Technology
Location: Chicago
Product: Texlon ETFE foil cushions
You may also enjoy "LABIOMISTA, a 'Reverse Zoo' Anchored by a Mario Botta–Designed Building, Set to Open in 2019."