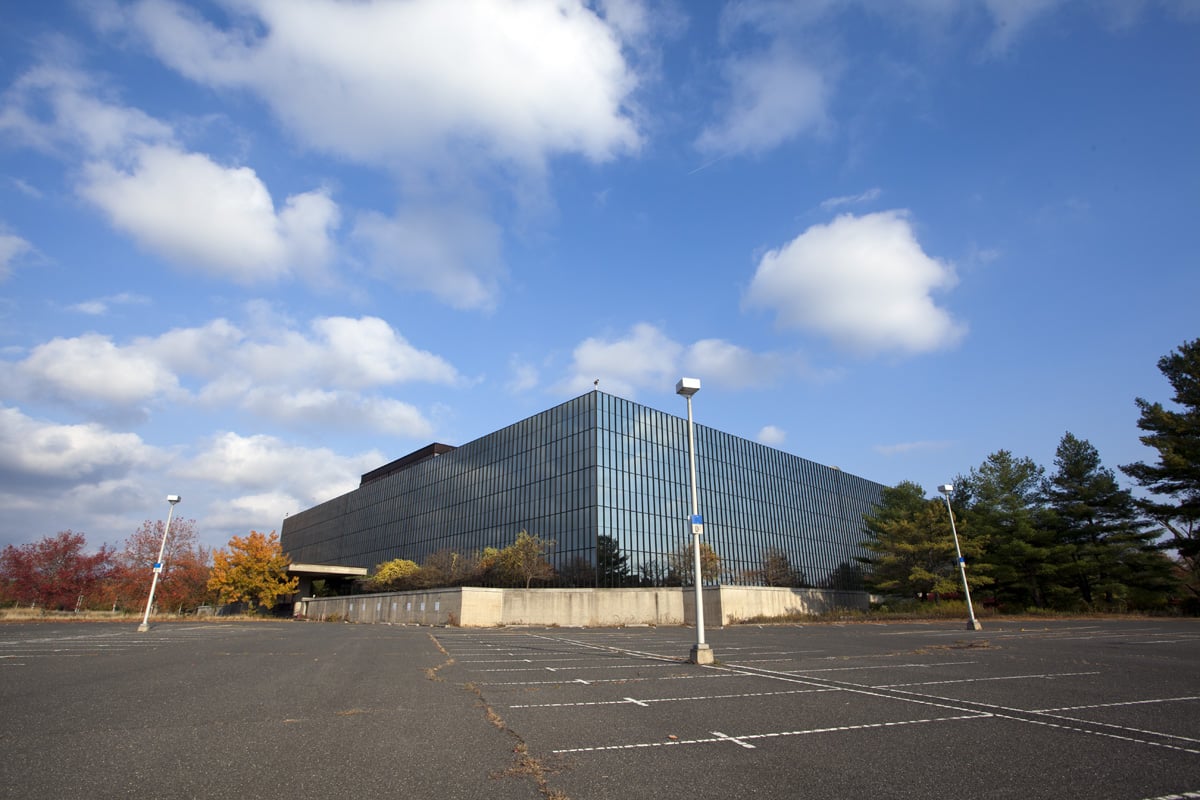 January 3, 2014
Eero Saarinen's Bell Labs, Now Devoid of Life
A photographic tour of Eero Saarinen's massive Bell Labs complex, which is stuck in redevelopment limbo.
At its peak, thousands passed through its massive, light-filled atrium. Today, Bell Labs Holmdel stands empty, all of its 1.9-million-square-feet utterly without life. An iconic example of the now-disparaged office park, the campus in central Jersey, was shuttered in 2007 and vacated soon after. Years later, it remains in an abandoned, if not unkept state. The grounds are cared for, the floors swept clean, and the interior plantings trimmed, however haphazardly. (That's saying something; in the laboratory's heyday, plastic shrubbery filled its glorious central hall.)
For zombie fans, it isn't much of a stretch to imagine the luckless protagonists of the Walking Dead holed up here, fenced off from the rest of the world by six-story high glass walls. (Alternatively, it would make a great lair for the Governor.) Of course, in such a scenario, it's plausible that the virus capable of raising the dead would have originated inside the lab itself. As is often noted, the building is as highly prized by scientists as it is by architects. It was here, in Saarninen's quarter-mile fortress, that has housed some of the last century's most significant scientific discoveries.
And it's here that the building's new owner, Somerset Development, imagines a new urbanist temple to commerce. Plans are in place to revitalize the site as a town center for Holmdel, complete with urban ammenities like shops and a coffee shop. But as Fred Bernstein wrote in last month's cover story, the building's uncompromising layout complicates Bell Lab's adaptive reuse. New York architect Alexander Gorlin is currently exploring strategies that will bring life back to the historic complex, while still preserving Saarinen's graceful design. It will be interesting to see how he navigates that process.
---
More from Metropolis
---
In the meantime, take a tour of the building through Rob Dobi's striking photography of the building in its current state. It might be your last chance before the place is overrun with mocha-wielding teens.