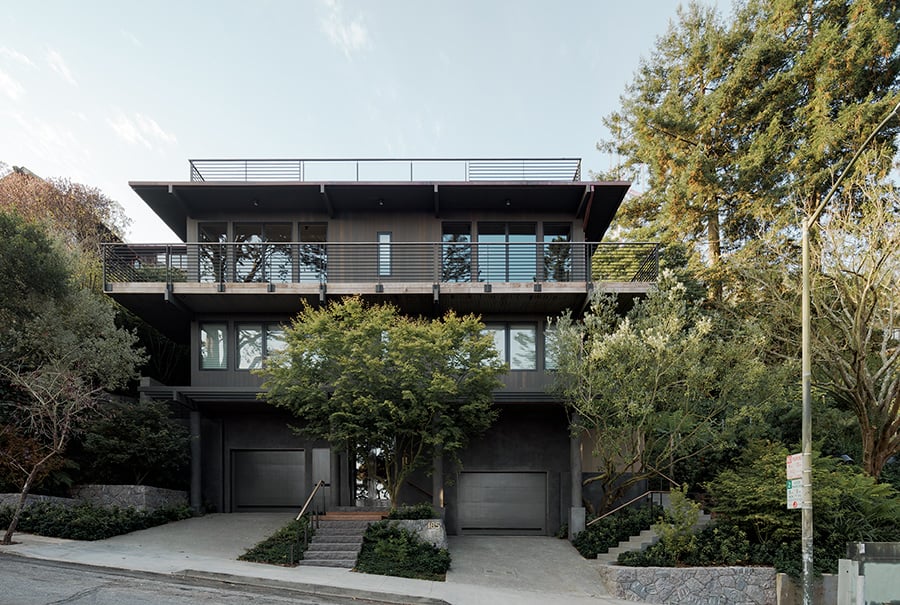 July 19, 2018
Set Upon a San Francisco Hill, This Midcentury Renovation Feels Like a Cabin in the Woods
Feldman Architecture remodeled and refreshed a 1964 dwelling in the city's Cole Valley, clarifying its floor plan and reconnecting it to the outdoors.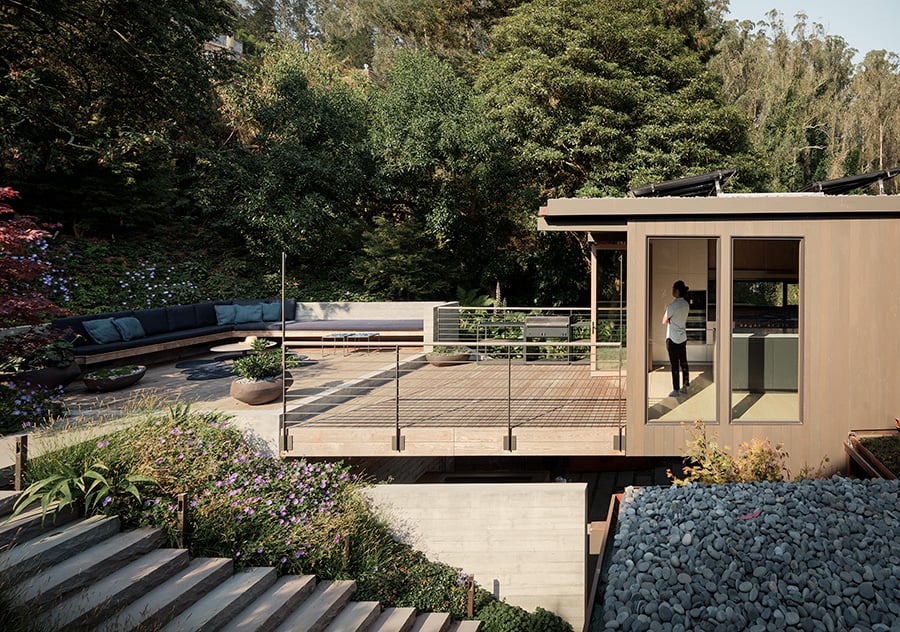 ---
Welcome to Twin Peaks, population: two.
No, not David Lynch's cult TV series, but rather, a recently remodeled midcentury home in San Francisco's Cole Valley neighborhood. The project earned its name from its location directly below the Twin Peaks, two prominent hills that offer some of the best views San Francisco has to offer.
Designed in 1964 by architect Albert Lanier, the husband of renowned sculptor Ruth Asawa, the house was remodeled last year by San Francisco–based Feldman Architecture to suit its new resident's more contemporary tastes.
---
More from Metropolis
---
The client—a San Francisco-based business woman—initially approached Feldman with a small list of things she wanted to change about her house, like nails sticking from old floors, a staircase in dire need of an update, and Douglas fir ceilings that had yellowed with age. A first round of interventions included new white oak floors and staining the ceilings a neutral gray, however, those initial adjustments soon spiraled into a larger project.
The new goal was to fundamentally reimagine the house's layout, creating more open interiors that better connected to the adjacent, sloped backyard. The architects found a solution that could solve both problems: they relocated the house's staircase to the rear wall, closer to the backyard, opening up the main floor plates. The kitchen was also moved to the rear, where a new deck created an easy connection to the yard.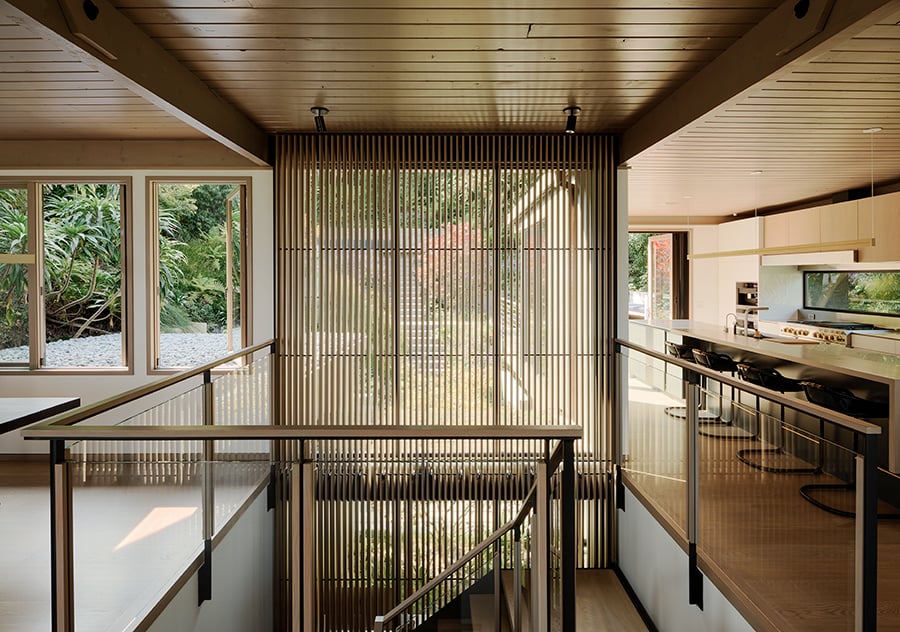 ---
The new bridge between the kitchen and the yard created a sheltered space beneath it. The project's landscape design firm, Monterey, California–based Bernard Trainor + Associates, saw an opportunity for a bonus amenity. "Instead of having a dark, cobweb-filled space, they suggested making the space under the bridge a spa space for the master bathroom," says Lindsey Theobald, the architect from Feldman Architecture who led the home's redesign.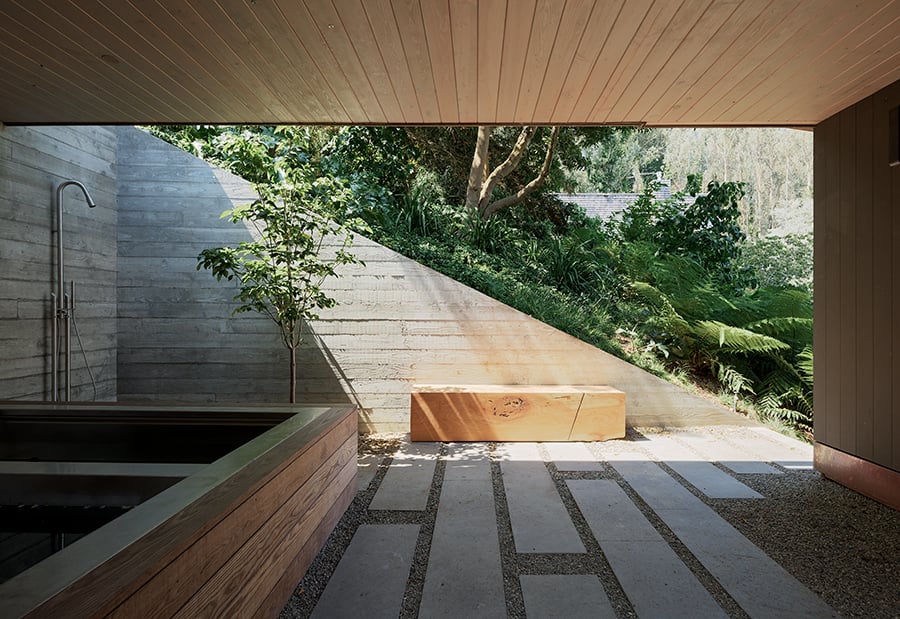 ---
The project ultimately transformed the site's challenging topography into an enormous asset. "We wanted to retain the cabin-y feel because it is such a unique site in San Francisco…it feels like you're in a cabin in the woods in the middle of the city," says Theobald.
You may also enjoy "A '90s-Era Mexico City Residence is Reimagined as a Stunning Retreat."