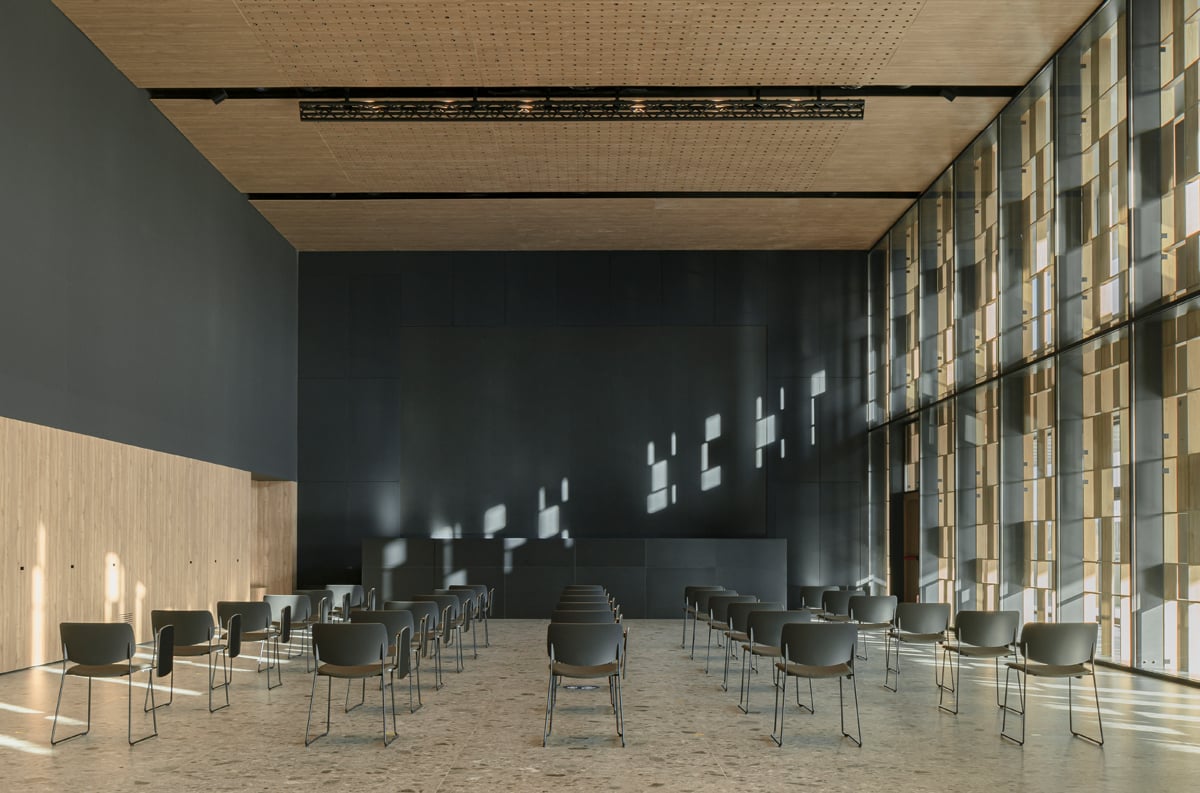 January 8, 2021
Francesc Rifé Designs a Headquarters for Power Electronics
The Catalan designer, well known for hospitality projects, applies his signature style to a workplace focused on solar power.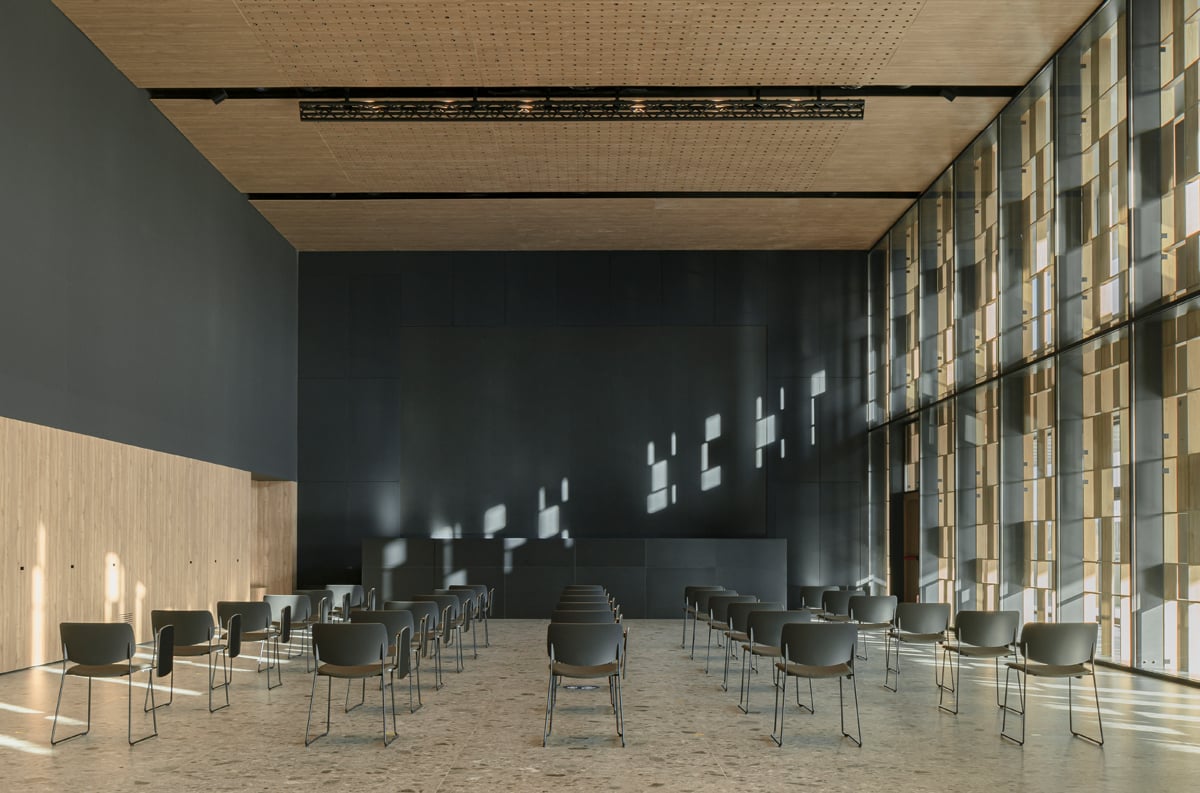 My design philosophy is based on spatial order and geometric proportions. So says Francesc Rifé in the eponymous tome about the designer's work (2011, Loft Publications). Born in the region of Sant Sadurní d'Anoia, the epicenter of Catalonia's winemaking industry, Rifé's style is reflective of his rural-industrial environment; rational, austere, precise in function and reductive in order, but with a strong eye for craftsmanship. It's an approach that goes against the grain of the flashier, more colorful cohort of 'Mediterranean Design' practitioners but has found widespread admiration and high-profile hospitality clients along with showrooms for design companies such as Vibia and Roca. The new offices and headquarters for Power Electronics, a manufacturer of solar panels and solar accessories, represents his largest-scale work to date.
Power Electronics is situated on the outskirts of Llíria, a medium-size town in the region of Valencia. Rifé's studio was commissioned for the interior of the office building, which was completed this past September. Despite its sheer size (over 48,000 square feet) his aim was to achieve an intimate atmosphere, recognizing monumental proportions, but achieving warmth with natural materials and detailed design.
As soon as you enter the ground floor of the building, which houses the auditorium, meeting rooms, dining room and a worker's gym, the common thread of the project becomes apparent; a rhythmic light lattice screen made of walnut appears over the entire layout in different formats. Reminiscent of Japanese Shoji screens, Rifé designed a system of ten-foot-high modules to facilitate installation. Along with creating intimacy, the screens are combined with smoke-tinged glass to provide the workstations with privacy.
---
More from Metropolis
---
The predominance of wood also softens the intensity of natural light—an important consideration in this extremely sunny part of the world. As is habitual in Rife's work, artificial lighting is discreet, hidden away behind perforated panels in the ceiling, creating a twinkling star effect. "It's much more interesting in these types of projects if lighting elements are totally integrated, only revealing a glimpse of the light itself," he affirms.
A monolithic, enclosed staircase in the middle of the lobby gives access to the second floor. Enclosed in anodized aluminum— a favorite material of the designer—it is lined with the same walnut as the screens, a dual treatment that also extends to the connecting balconies of the upper two levels.
In all the offices and common areas, Rifé has aimed to create spaces that prioritize well-being. Desks, finished in a soothing green, were designed at low level and to emphasize uninterrupted longitude, and 'islands' were created, using the same lattice motif, for chatter and relaxation. An exterior terrace, connecting the offices with the manufacturing facilities, provides further opportunity for socialization. Rifé dressed this open-air space in circular pergolas, vegetation, wood, granite, and basalt surfaces.
Can gestures of this kind help render corporate spaces with intimacy? "I think intimacy is something you achieve with materiality," Rifé answers. "And above all, well-organized spaces, not only vertically, but also horizontally. This is how you achieve human scale."
You may also enjoy "Melbourne's NGV Triennial Ponders the Distant Past and a Post-Pandemic Future"
Would you like to comment on this article? Send your thoughts to: [email protected]
---
Register here for Metropolis's Think Tank Thursdays and hear what leading firms across North America are thinking and working on today.