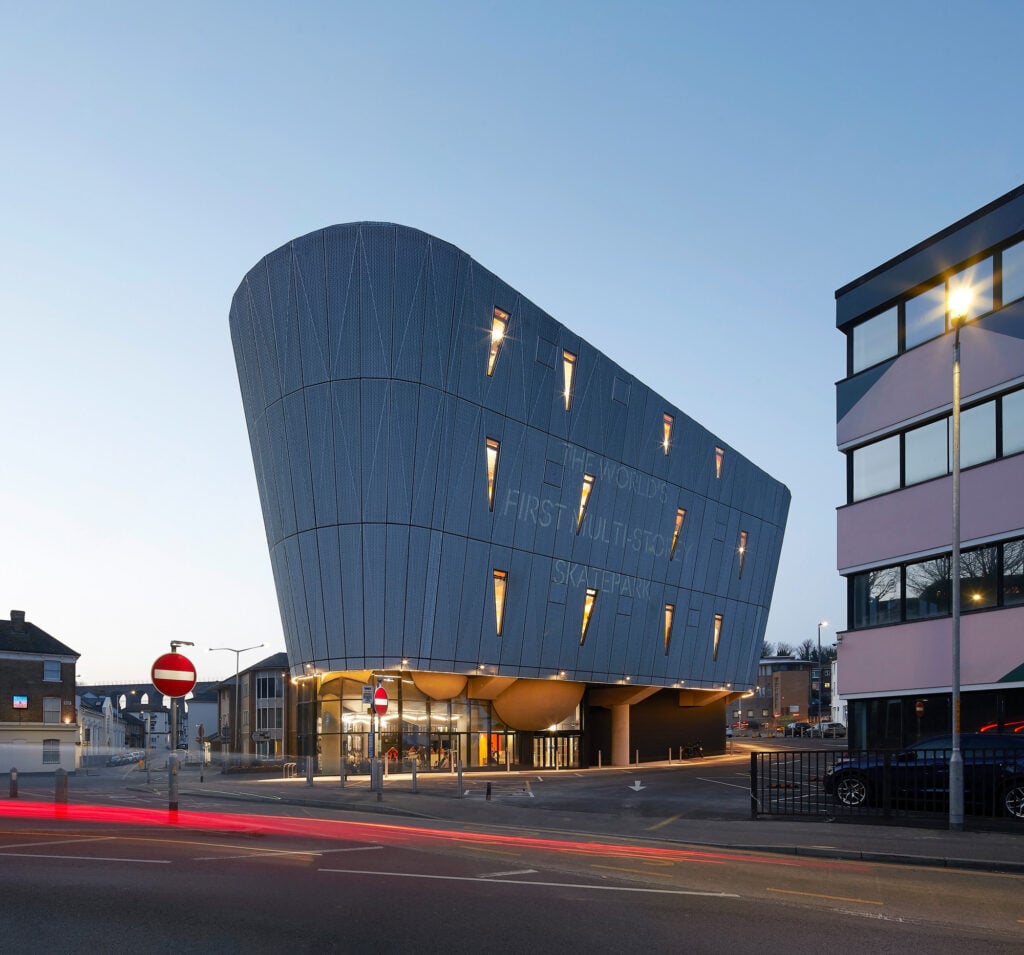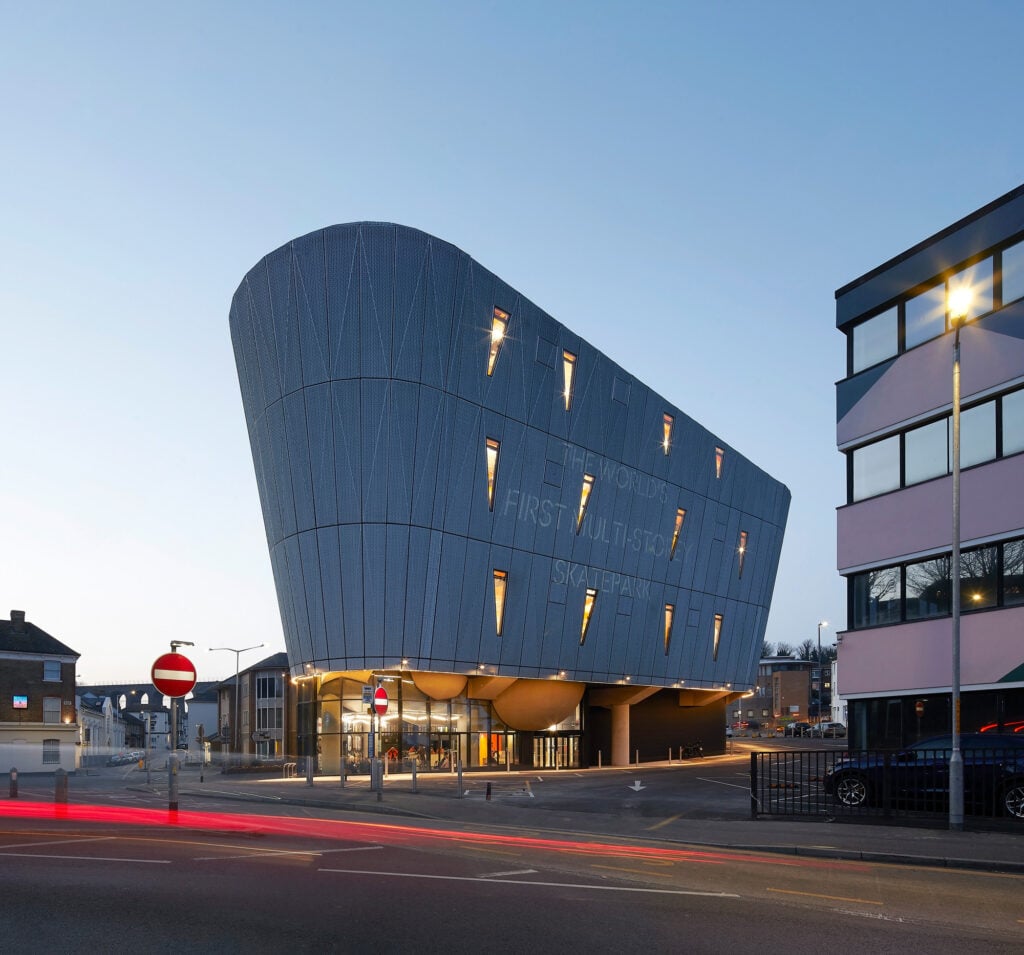 March 30, 2022
Take a Look Inside the World's First Purpose-Built Multi-Story Skatepark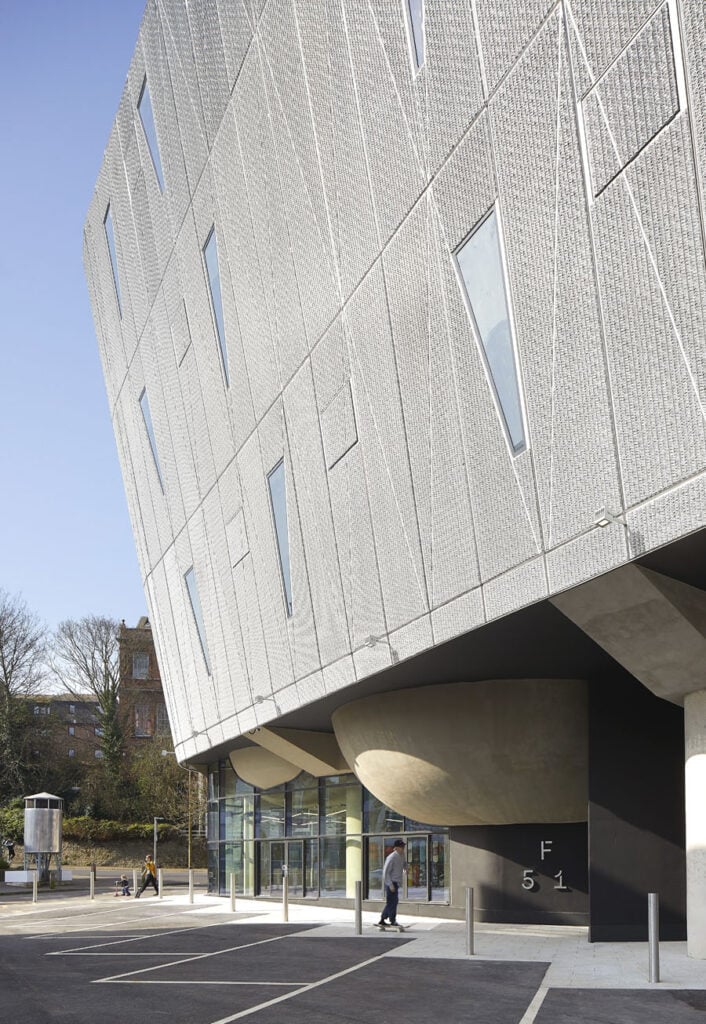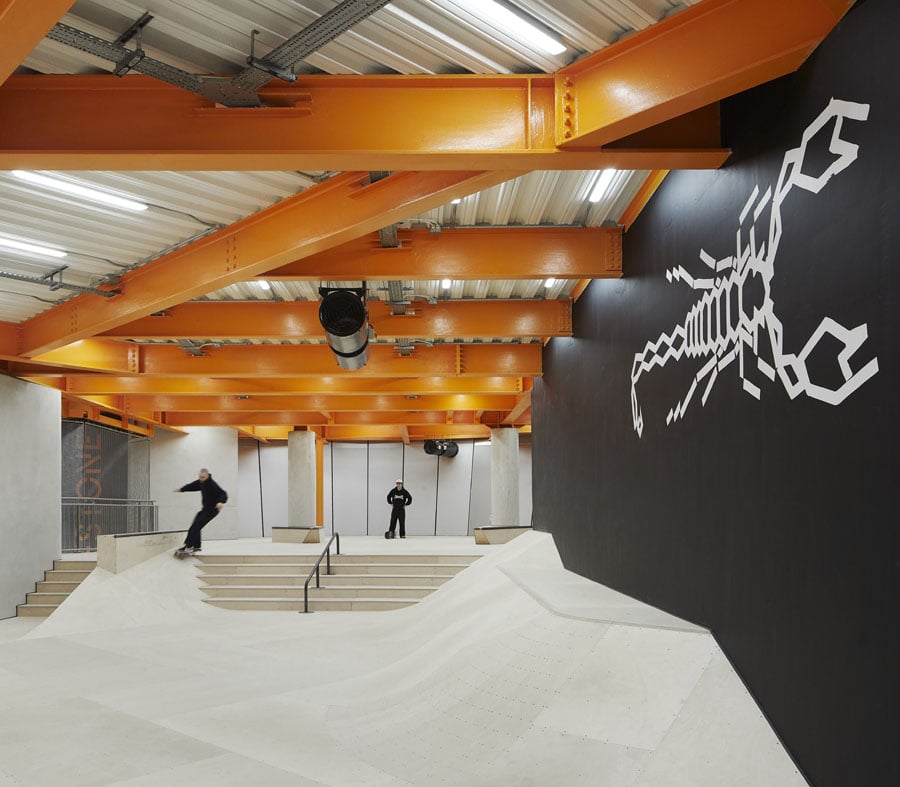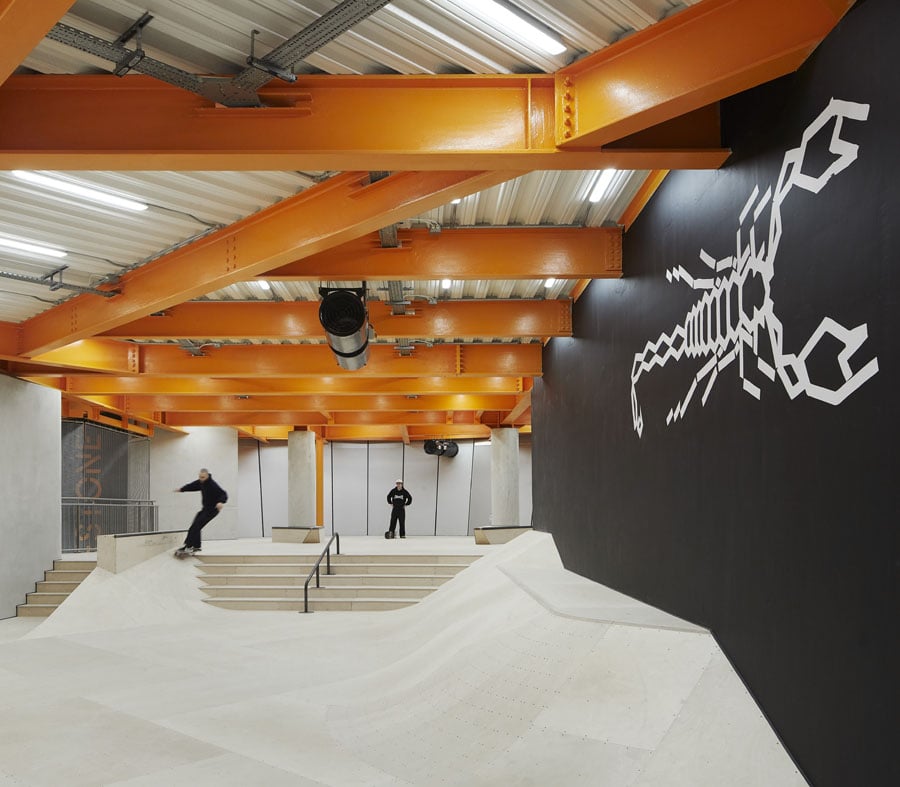 Each level of F51 has its own layout and purpose, though the raw and robust aesthetic is tied together by bright, orange-painted steel structural elements throughout. Above the first floor, which accommodates the boxing club and the café, the second floor hosts two massive concrete bowls, one of which is inspired by the iconic empty swimming pools of Dogtown, California. Due to the bowls' extreme thickness, they curve down into the cafe below, creating an unexpectedly undulating ceiling. The second floor is also where the climbing and bouldering facilities are accessed, with the 49-foot-high climbing wall rising through the rest of the building.
The third floor is the beginner-friendly "Street Park" level, with a much gentler skating topography designed to emulate a normal streetscape. The entire floor surface is made from engineered timber, accompanied by metal railings for tricks. The top floor, the "Flow Park", boasts a shallow bowl with various special features, again all in plywood timber.
---
More from Metropolis
---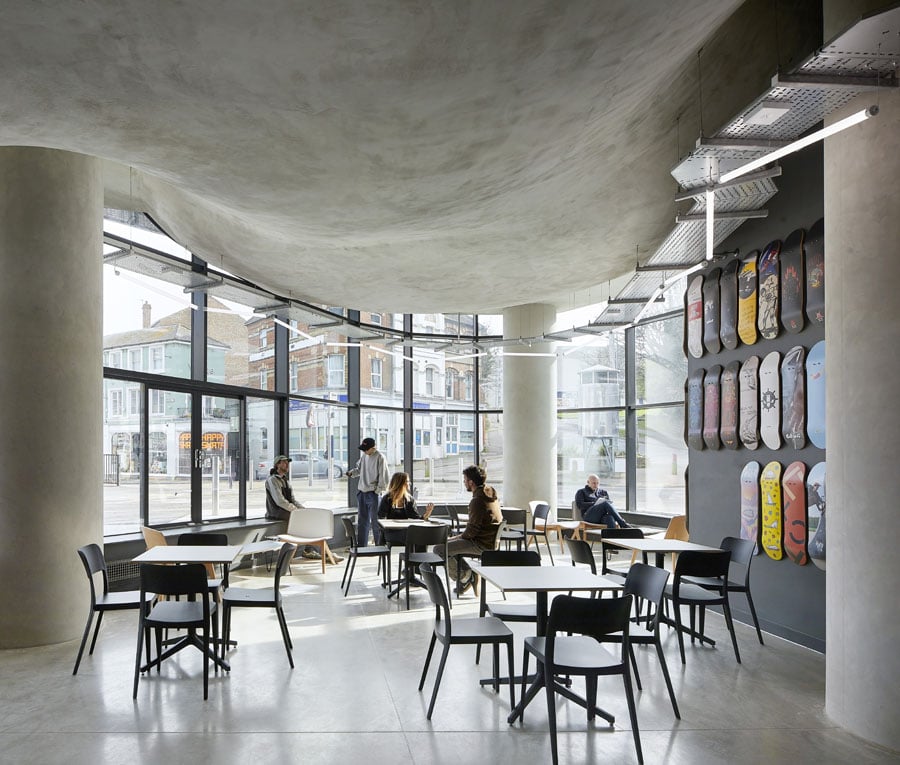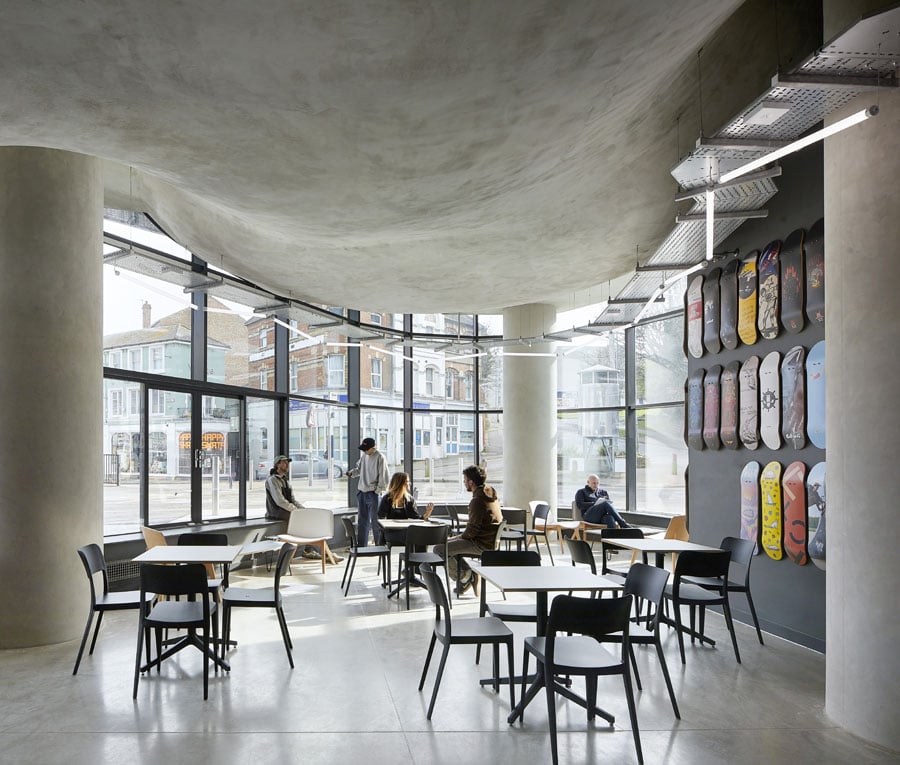 The project, which officially opens on April 4, is undoubtedly a great resource, and an innovative architectural typology. But it's not without its issues: it was created in part because de Haan demolished the town's existing beachfront skatepark to develop new housing. F51 is broadly inclusive, but charges do apply and it's not as accessible as most open-air skateparks.
Environmentally, the feat of raising up thick concrete bowls in the air, and stacking yet more skate parks on top, requires a building that uses a huge amount of steel and concrete. Supportive concrete columns on the first floor are the size you'd expect for a 30-story building, the architects say. Oh, and that multi-story parking garage it was originally intended to be? That will still be built, but elsewhere.
However, with a focus on giving young people a place to go and develop their skills and hobbies, the hope is that at least socially, F51 will have a positive impact. "Maybe one building can make a difference," says Hollaway. He's hoping it will stand the test of time.
Would you like to comment on this article? Send your thoughts to: [email protected]