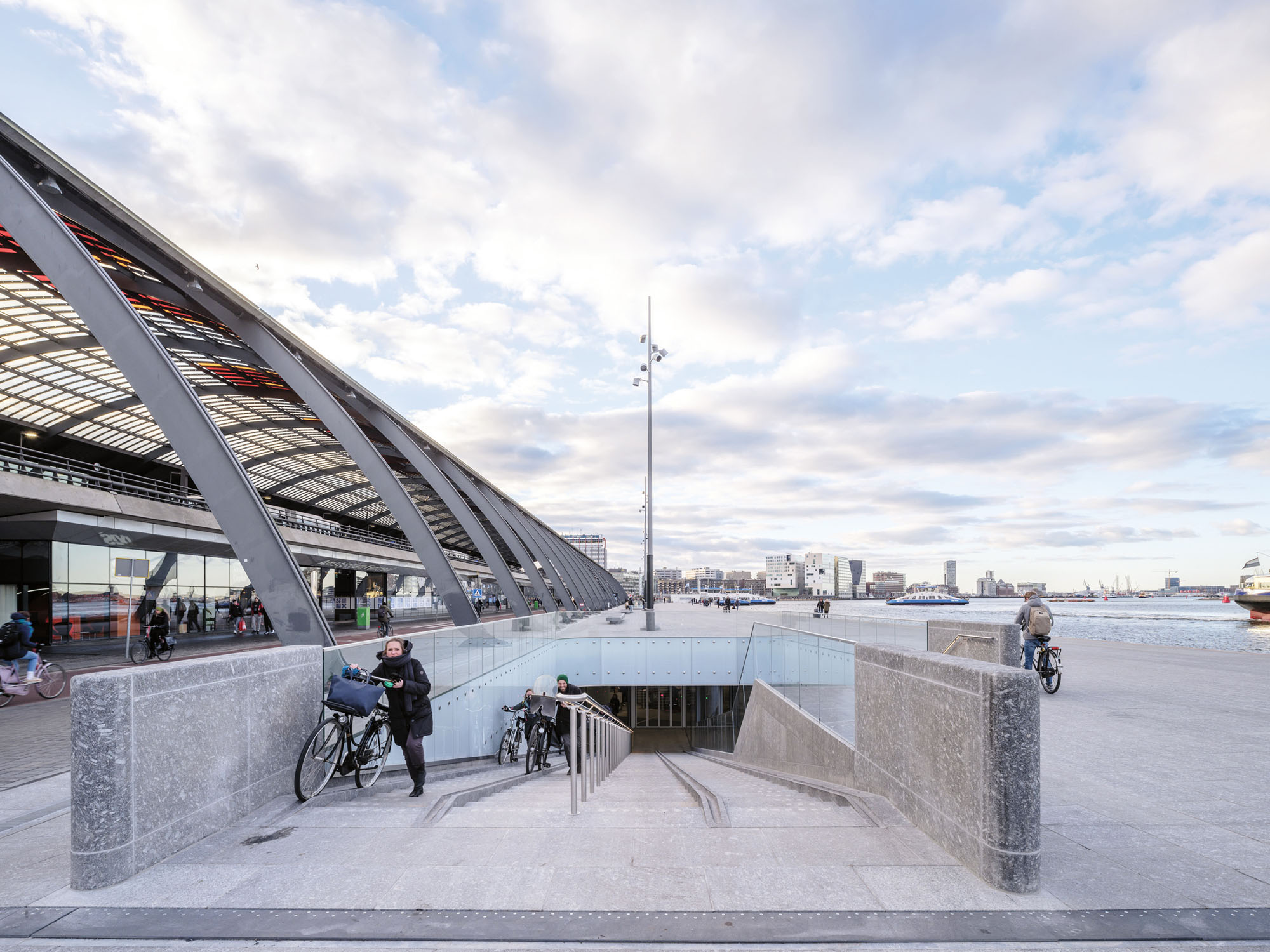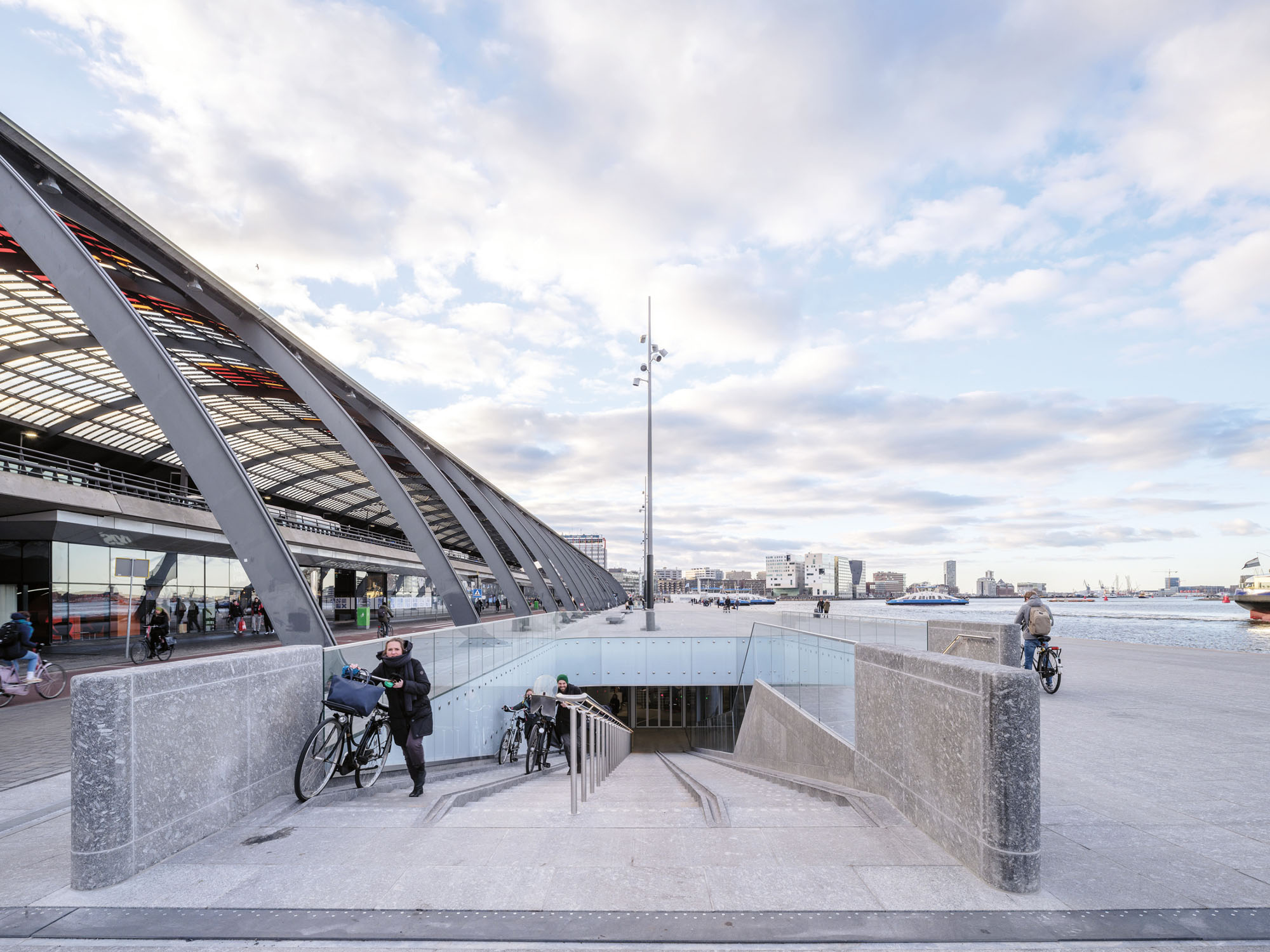 June 2, 2023
Inside Amsterdam's Underwater Bike Parking Garage
Amsterdam is famous for its stellar cycling infrastructure, but the city's bike bonanza has a dark side: It seems every patch of sidewalk and public space is taken up by parked bikes. The problem was particularly dire in front of Amsterdam's Centraal Station, which is located on the edge of the IJ, Amsterdam's waterfront. But where to put all those bikes?
An Underwater Storage Solution
The answer came from local architecture studio VenhoevenCS, which in 2019 proposed IJboulevard, an underwater, semi-floating bike parking facility that would take 4,000 bikes off the streets of Amsterdam. Opened in February of this year, the space above the facility has also been transformed into a sprawling plaza by the water (with an integrated deck that protects the space from possible boat collisions).
The underwater building consists of three concrete rectangular boxes that were prefabricated near the Amsterdam harbor. Each part was lifted onto an immersion pontoon, sunk into the water, attached to the 72 underwater foundation piles, and connected to the other units.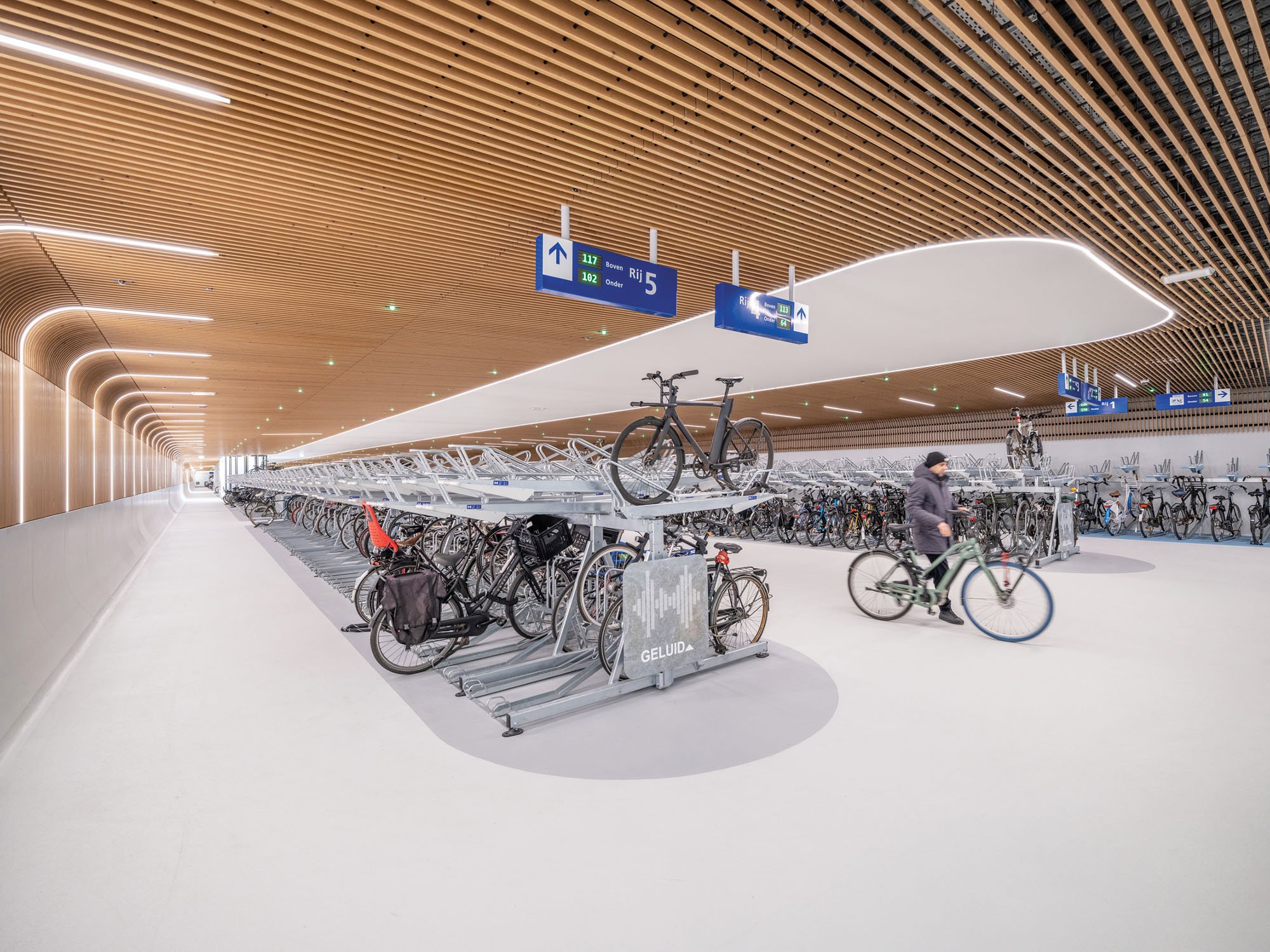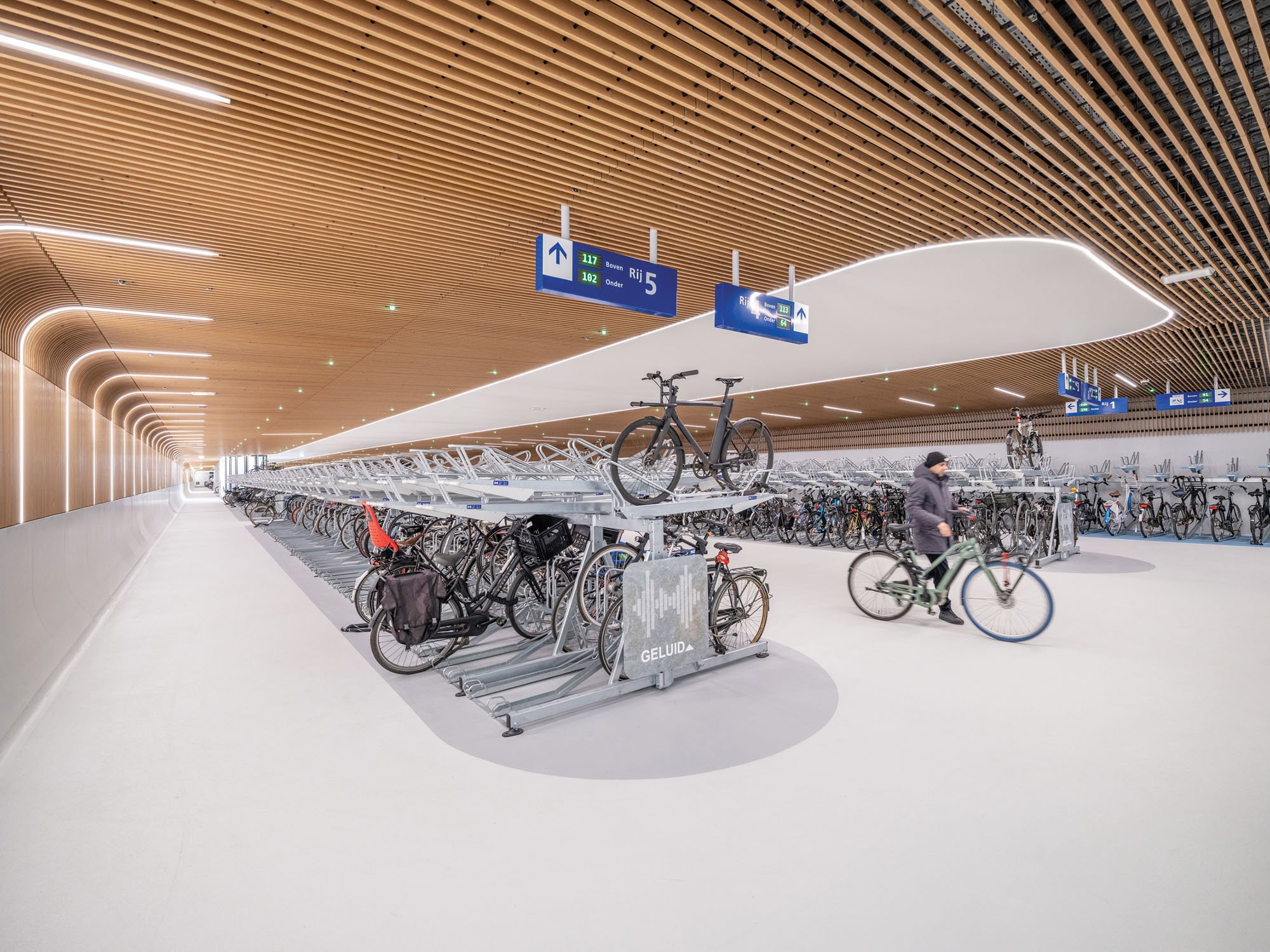 Making Space for Nature and Parking
To help boost marine biodiversity, the architects repurposed the remnants of the piles, which are hollow and made of steel, into various habitats by filling them with old wood and stones. On those columns they also attached "bio-huts," or steel frames with ceramic fragments that can additionally act as habitat. "We are taking part of the water away from nature, so we wanted to give something back to nature," says Danny Esselman, an architect and director of VenhoevenCS.
The underwater theme is equally present inside, albeit metaphorically: The layout of the parking was inspired by the flow of the river and boats sailing by. People enter on one end of the building, walking down steps and pushing their bikes up a natural stone ramp. Inside, the parking is divided into four sections, each of them labeled with a sign to help people remember where they parked. When they're done, they can walk out from one of four exits, all of which are directly connected to the train station.
---
More from Metropolis
---
And just like that, Amsterdam has solved its parking problem (at least in this part of town) and gained almost 65,000 square feet of prime public space in the process.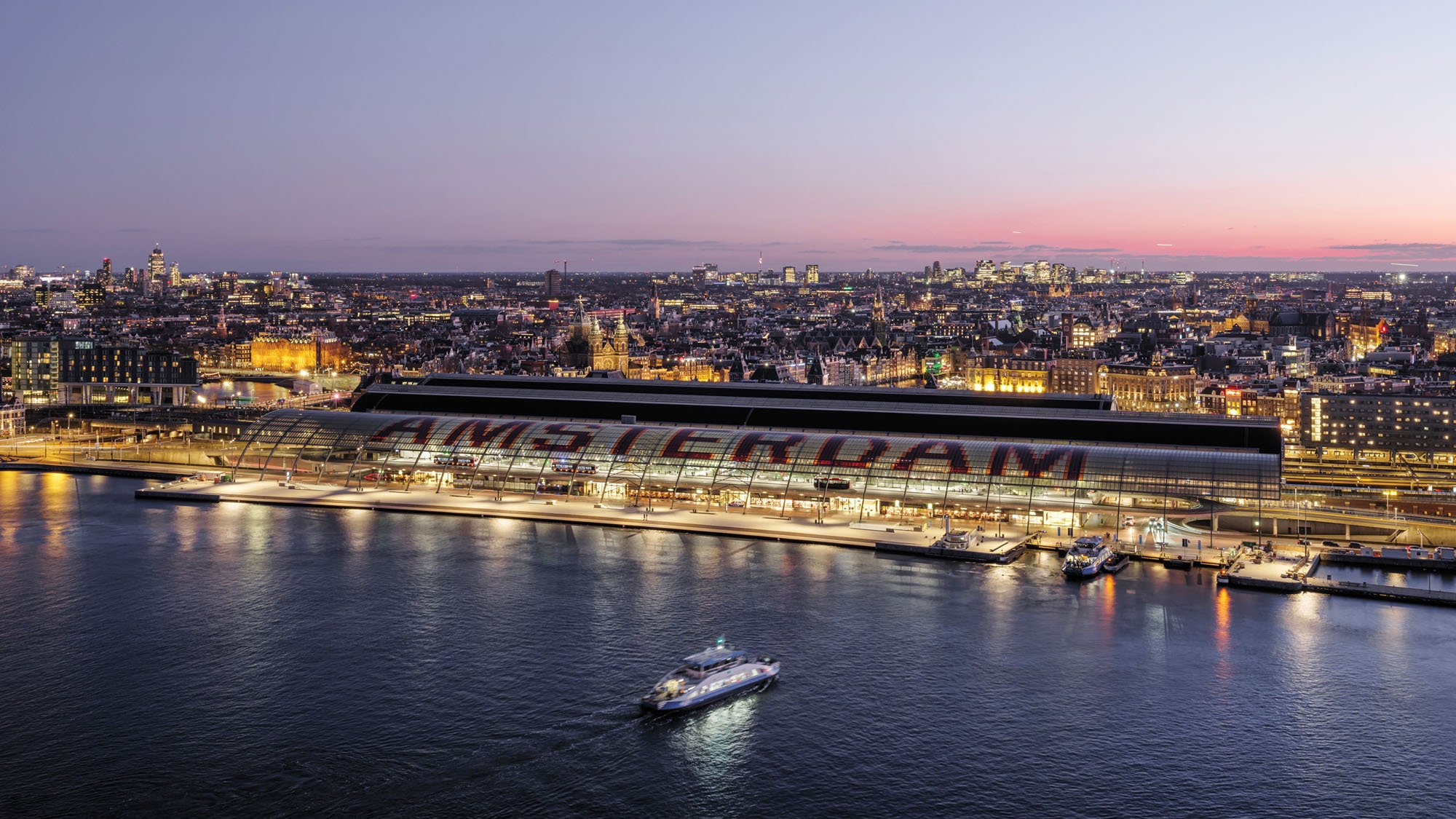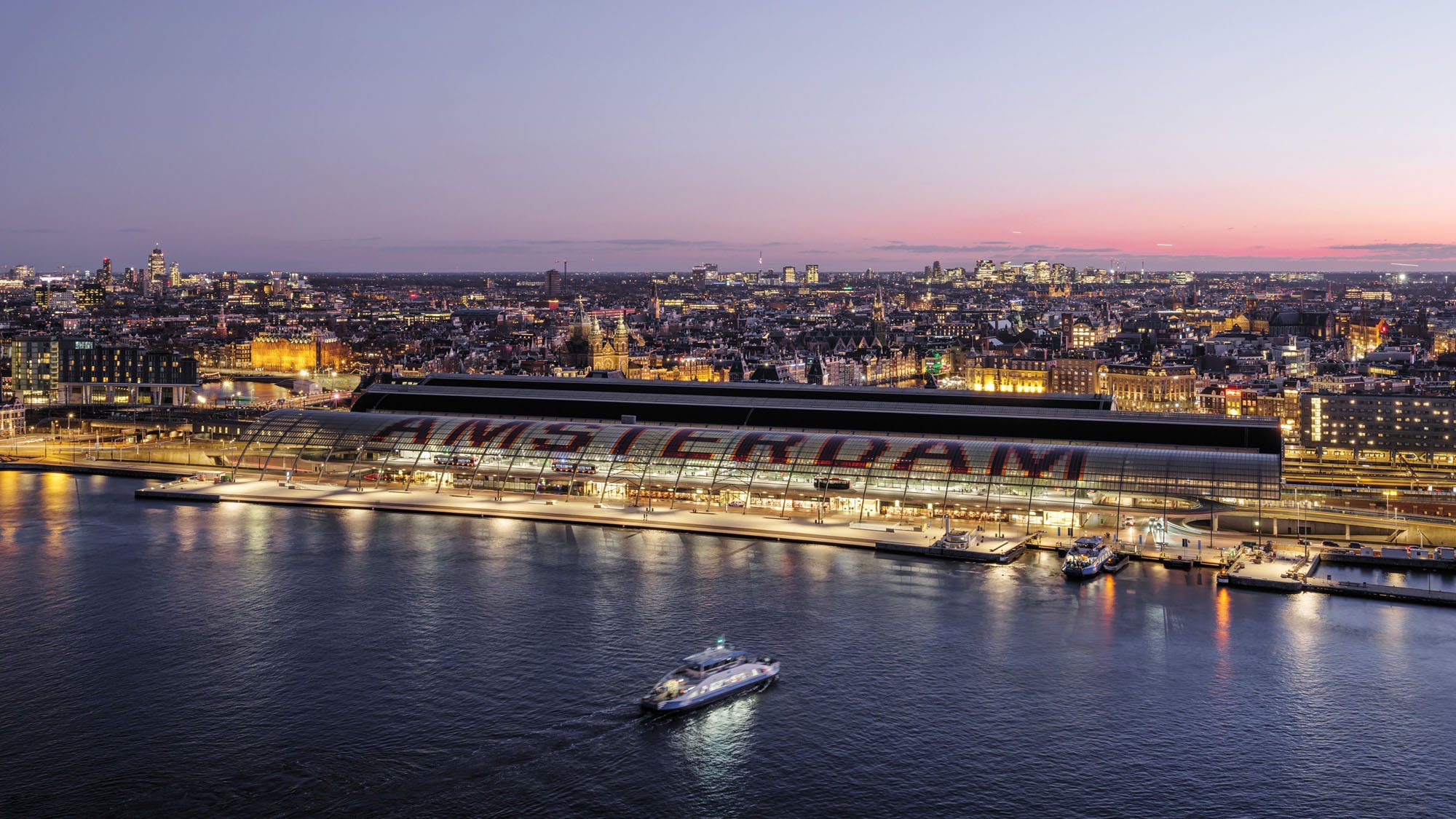 Would you like to comment on this article? Send your thoughts to: [email protected]