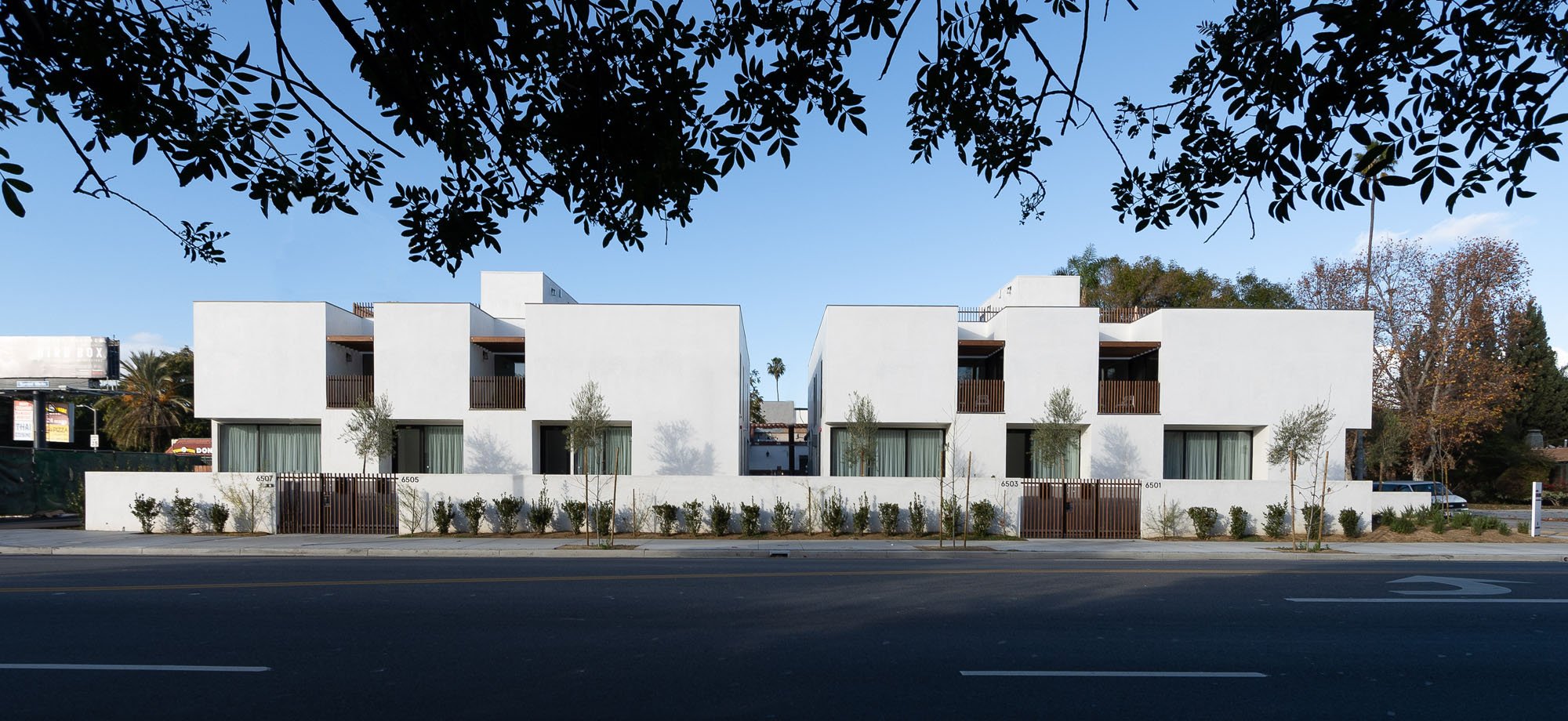 March 22, 2023
Is Coliving Finally Having Its Moment?
It's a frequent scenario—a twenty-something with a freshly-minted degree wants to live in a dynamic city like New York, Los Angeles, or San Francisco, but as rents in these cities have skyrocketed, even young professionals making $75,000 to $100,000 a year can't afford their own place. Enter coliving—a growing phenomenon both in the U.S. and Europe. It's basically entering into a lease to rent a private bedroom that comes with shared living, bathroom, and kitchen facilities.
Not to be confused with cohousing, coliving first emerged as a trend in Europe, but after a flurry of interest in about a decade ago, such as in this project in Berlin, interest waned, and COVID-19 cooled things down a considerably. Now, there appears to be a resurgence of interest on both sides of the Atlantic as renters find that it can be both economical, and a great way to get a sense of community in a new city.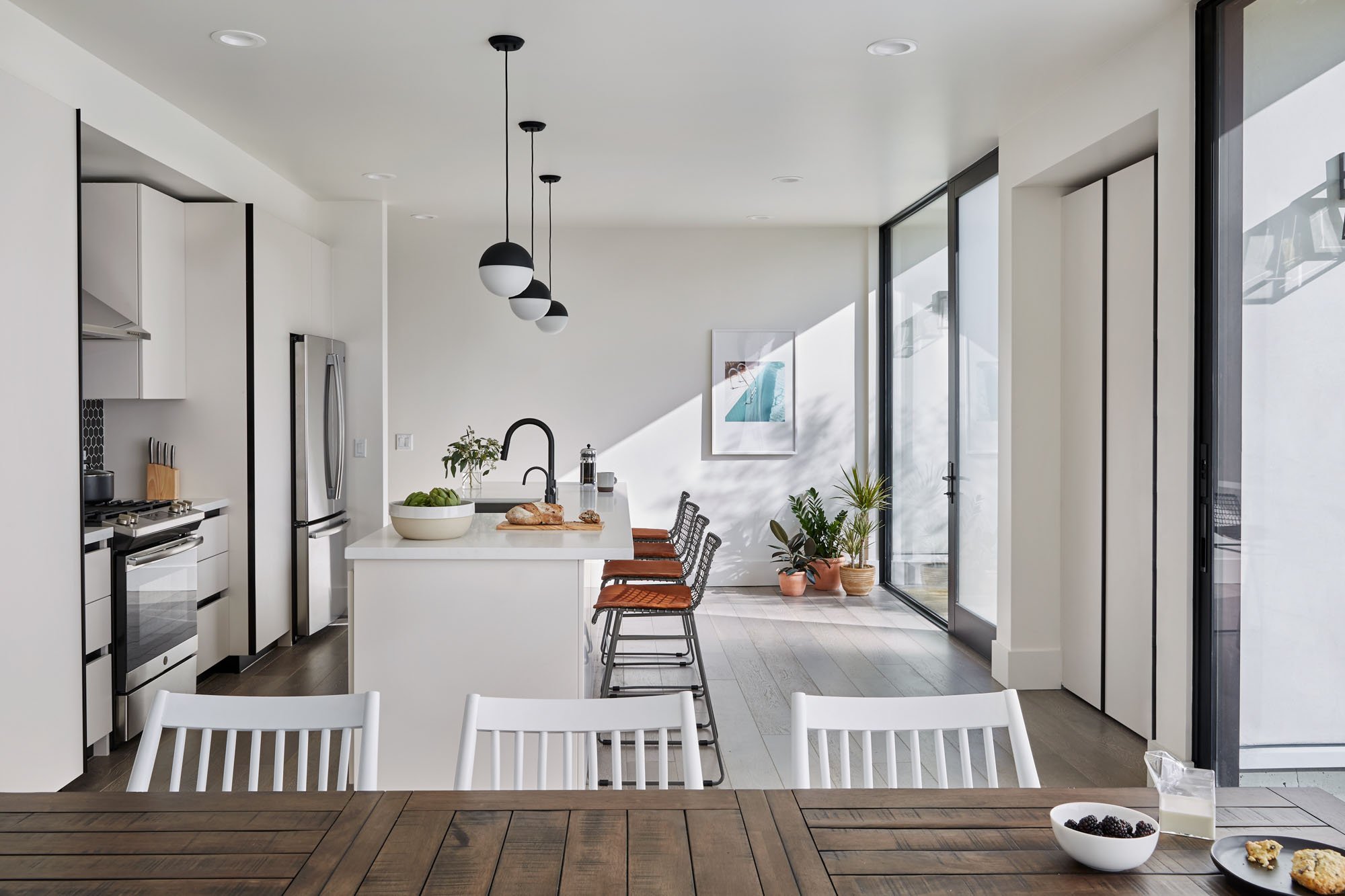 A Housing Solution That Builds Social Networks
"It's this idea that you're new to the city," says Los Angeles architect Mark Bittoni, who is at present designing numerous coliving projects. "It's a short-term housing solution that allows you to build a social network."
Common Melrose in Los Angeles is a good example of a contemporary coliving development. Bittoni designed it as two duplexes wherein tenants can either rent a single bedroom, or for more money, a bedroom with a private bath. The developer of the project is Category Company, and once built, the project will be turned over to Common, a third-party management firm. Common handles all leases, building management, and programs tenant amenities. Units come fully furnished and rent at a Common project in L.A. begins at about $1,100 per month, Bittoni says. In New York, now officially the most expensive city in the world, where Common operates more than a dozen buildings—mostly in the outer boroughs—rents are higher, ranging from $1,200 to $1,600 per month.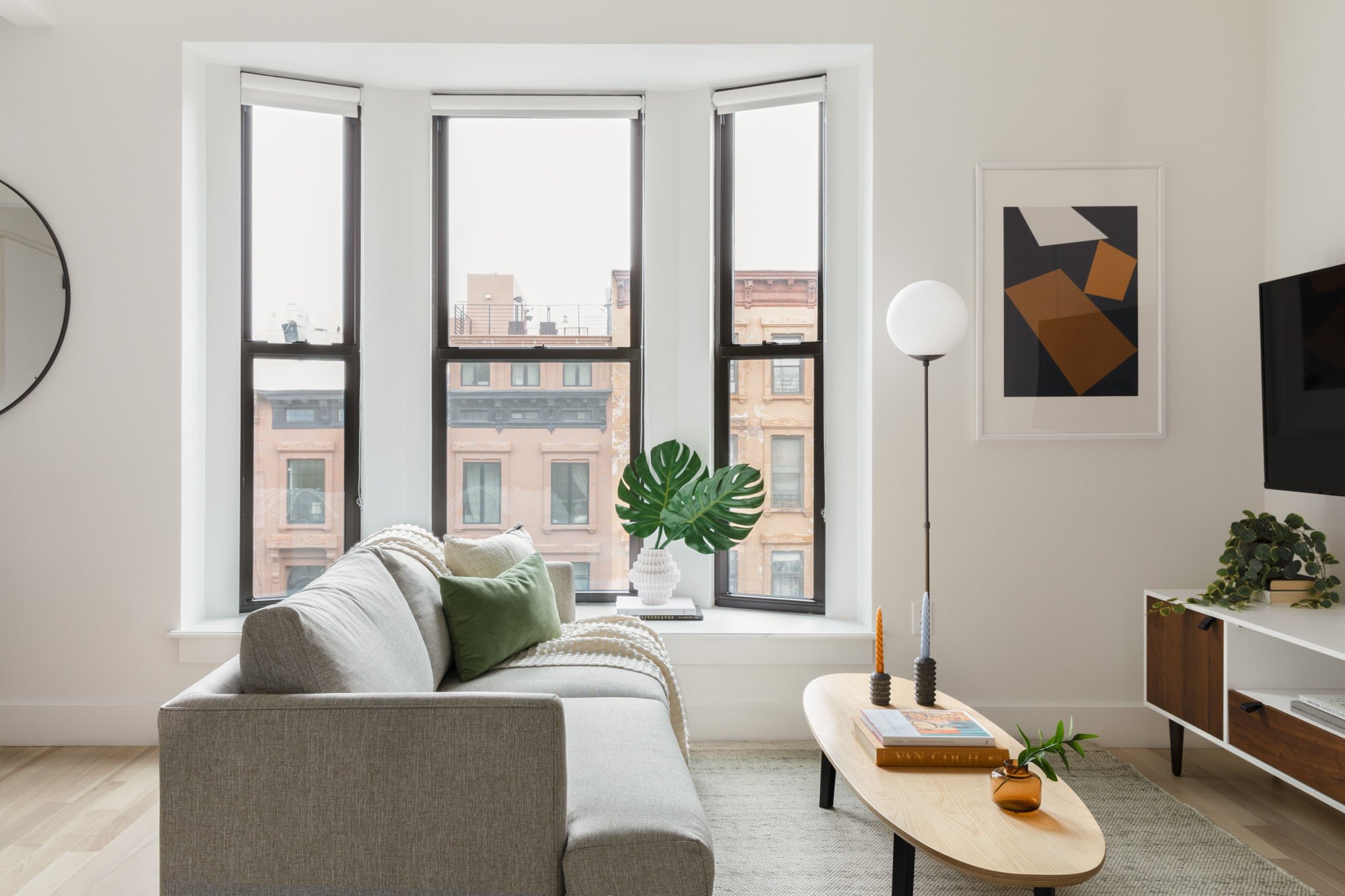 Common emphasizes its properties' robust amenities to prospective young tenants who, fresh out of college, may be unaccustomed to living alone. "We have what we call resident service coordinators," explains Karlene Holloman, the company's CEO. "They're responsible for doing Taco Tuesdays, a Superbowl event, a Mardi Gras event, what have you. Individual tenants can also advertise events such as outings or sports matches on a proprietary website."
---
More from Metropolis
---
Holloman also points to flexibility as one of the main attributes of Common living. A variety of leases terms, ranging from 3 to 6 months and 9 to 12 months are available. "Our average lease is nine months," she says. And it's not just people in their early 20s who are taking advantage of coliving, she adds: "Our average age is 28 years old."
A New Model for Increasingly Unaffordable Cities
In order to gain traction, companies like Common must do more than convince tenants it's easier to sign on with them than to find roommates. It's Holloman job to convince real estate developers that coliving is a profitable business model.
"We have to sell the concept to developers," she says. "We say, for example, instead of renting one apartment with one lease that's shared by flat mates, why not make more by having individual leases on each bedroom? What we're selling is a higher yield per square foot."
In the wake of COVID-19, it appears to be working. Common merged in early 2023 with Habyt Group, the biggest coliving manager in Europe and Asia. The combined entity has 3,789 units under management. In the U.S. alone it's operating in cities from San Francisco to St. Petersburg, Florida. As another example of the trend, PodShare, a thriving coliving company in California, has extremely versatile leasing options, from daily rates for tourists to a variety of monthly arrangements for longer stays.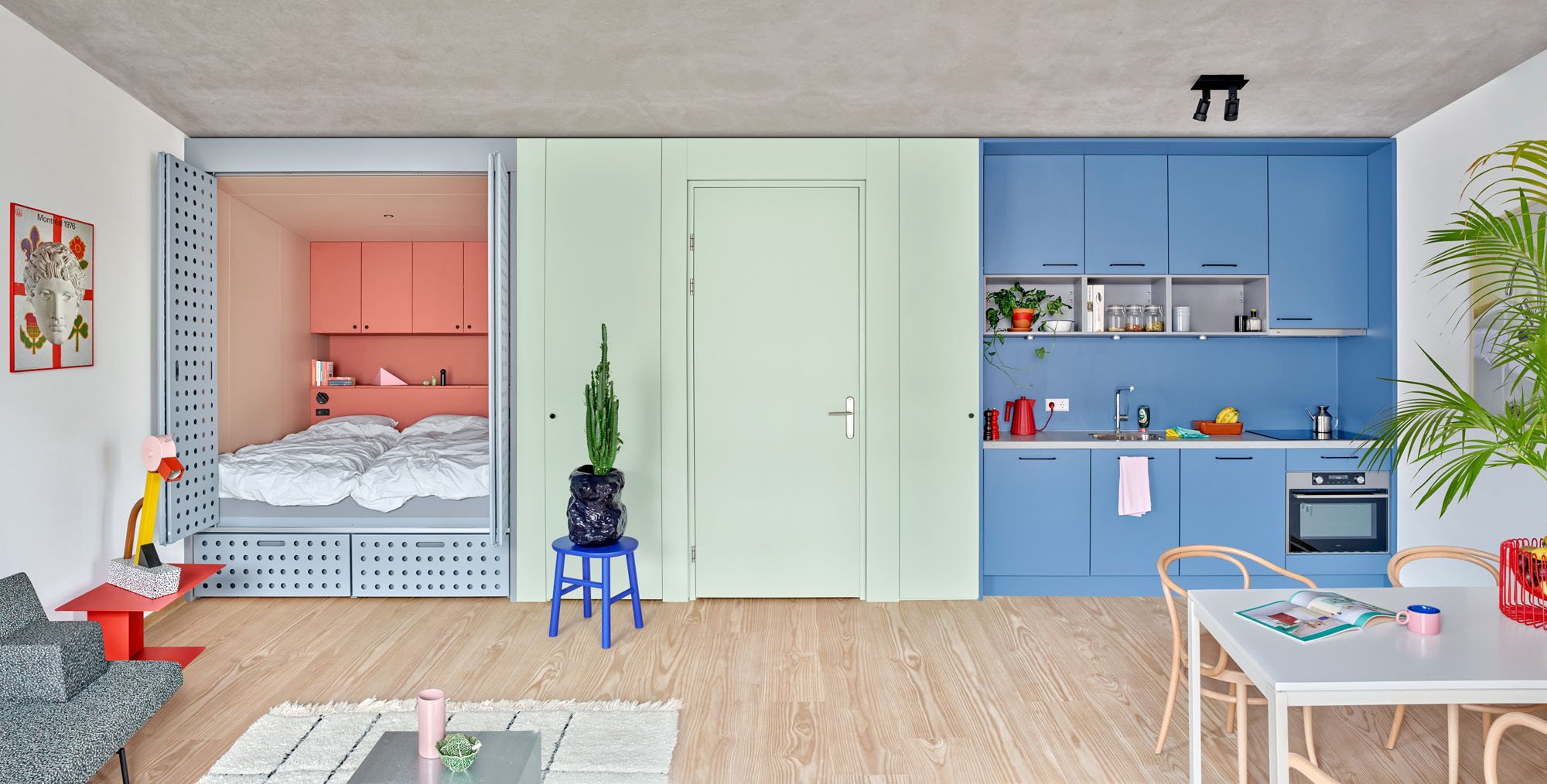 Coliving for All Ages at Domus Houthhaven
In Europe, coliving communities were formed in 2012 in Prague and Brno, Czech Republic, but faltered soon afterward. New projects are proving are proving more resilient—and not just for 20-somethings looking for their first place. One such project is Domus, a 235-unit, purpose-built coliving development in the Houthhaven neighborhood of Amsterdam.
"It isn't only for starters, but for anyone who wants to live in the city," says Tobias Verhoeven, managing director at Utrecht-based Synchroon, Domus's developer. "Our oldest resident is 71, and the average age is about 33."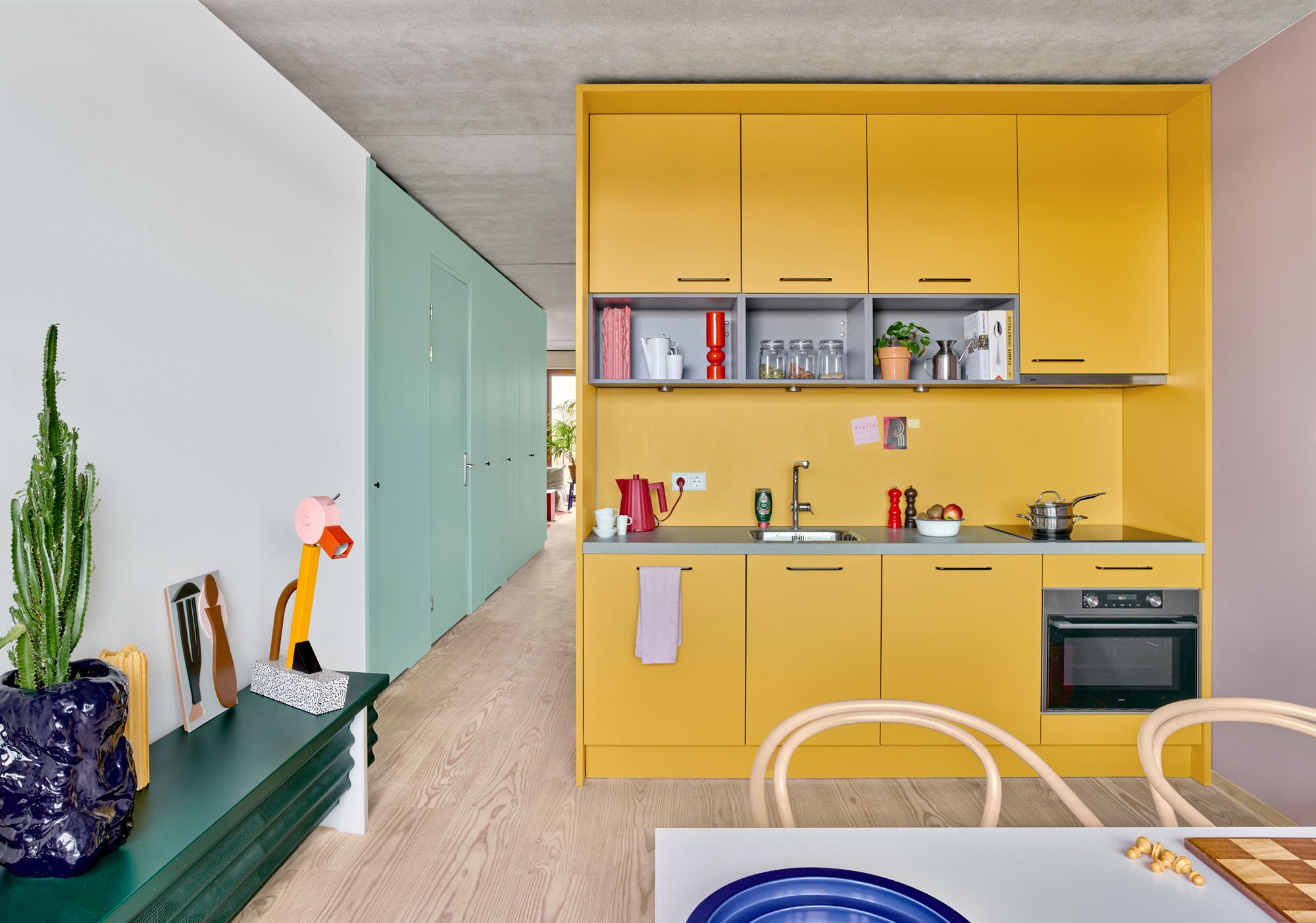 The cost of a unit in Domus is about 1,500 euros per month, he says. This is for just under 500 square feet, which feels especially spacious due to a lot of built-in furniture. Housekeeping is an additional 90 euros per month.
Affordability is part of the equation, he continues, but so is loneliness. Especially with COVID-19, in the city there has been little connection and few places for people to meet each other. Coliving offers a built-in solution: As at Common, Domus is staffed by a "community manager" who arranges social events for the tenants.
Architect Oana Rades, whose firm Shift Architecture and Urbanism designed Domus, says the living room is the hub of social interaction in the building. "You want the living room to be large enough, and it's positioned on the first floor next to the communal garden. People tend to go there to start their day. Then in the evening they come home and play chess or watch a sports event on television."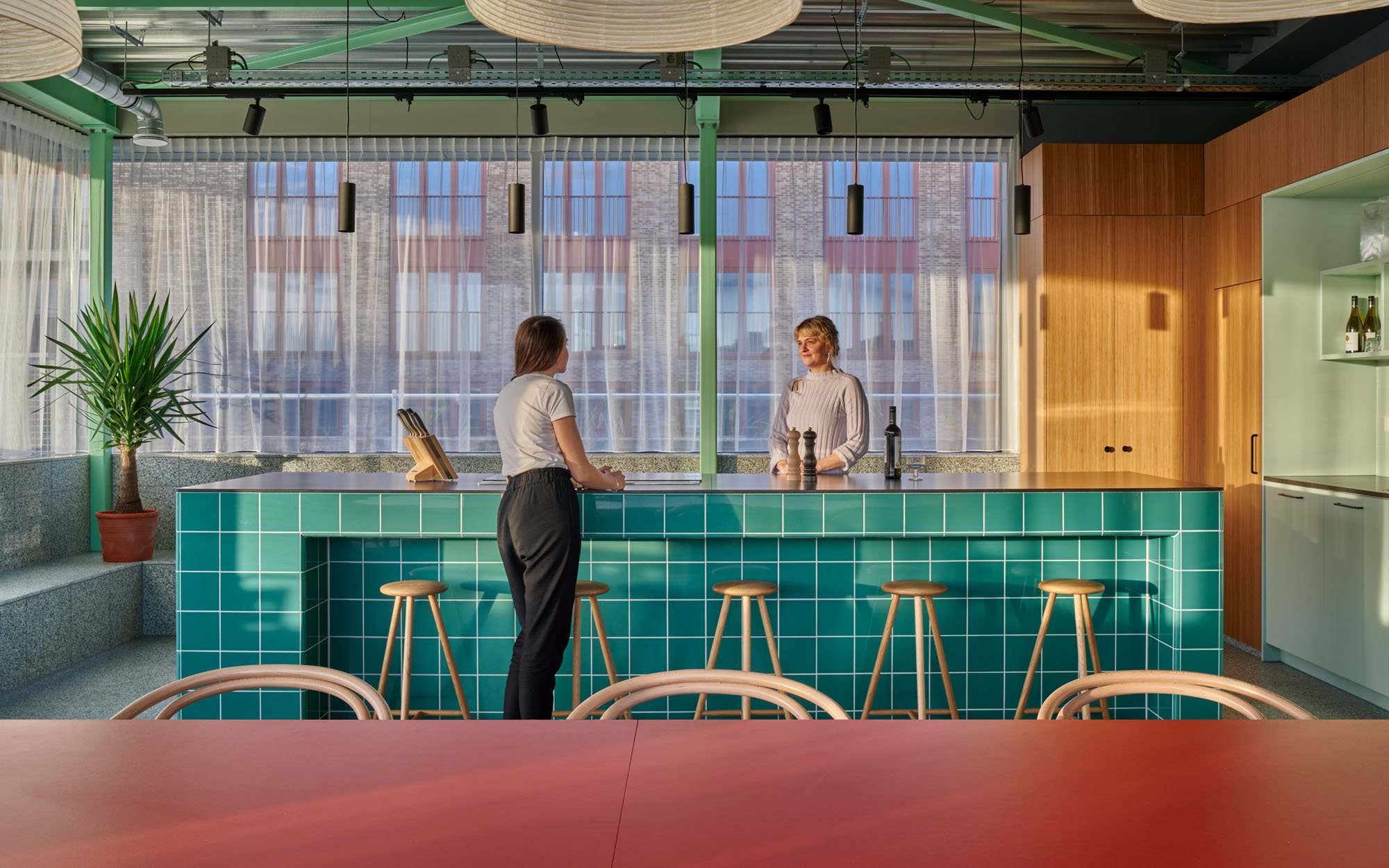 The Future of Coliving
As is typical of Dutch modern architecture, the exterior of Domus is riotously colorful. "Color is about bringing differentiation, this sense of belonging to a part of the building," Rades says.
The building also has plenty of green bona fides, the architect explains: "The garden is designed for biodiversity, there are solar panels on the roof [in addition to a rooftop terrace] and we have storage for 500 bicycles," not unimportant in one of the most bike-friendly cities in the world.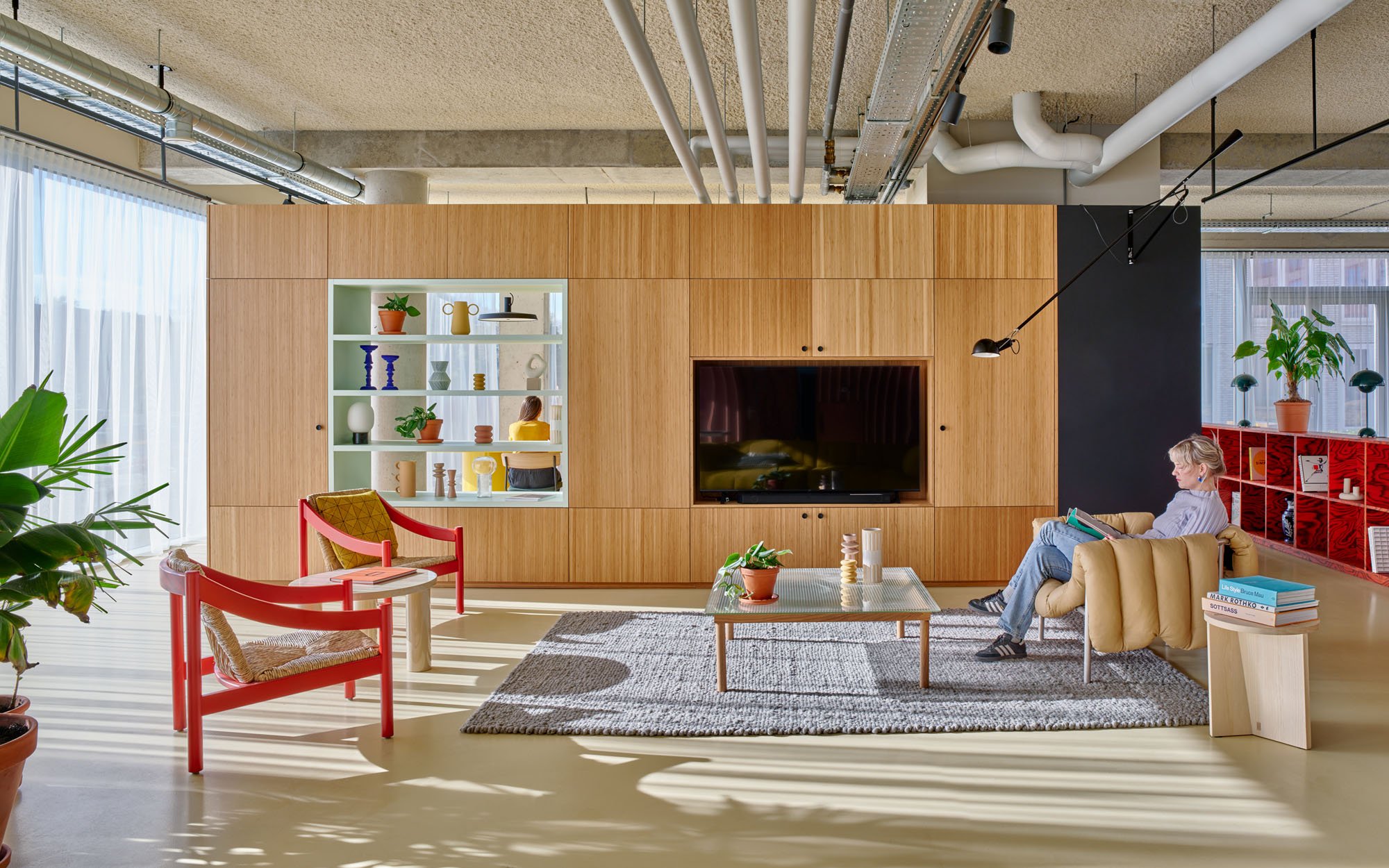 As in the U.S., Verhoeven says, each tenant has a separate lease. Domus has been so successful in Amsterdam, Synchroon plans to replicate it in the other four largest cities in the country.
Back stateside, L.A. architect Bittoni is putting his firm's resources behind coliving. "We have eight coliving projects on the boards," he says. "What we're interested in as a firm is housing. It's a critical need not just in L.A. but nationwide. I envision multi-generational coliving for seniors. As more and more people need flexible living arrangements, the future of coliving is bright."
Would you like to comment on this article? Send your thoughts to: [email protected]