October 13, 2017
John Pawson's Living Architecture House is a Marvel of Meditative Isolation
Dubbed The Life House, it's the seventh home commissioned by Living Architecture, a non-profit seeking to reshape popular perceptions of architecture.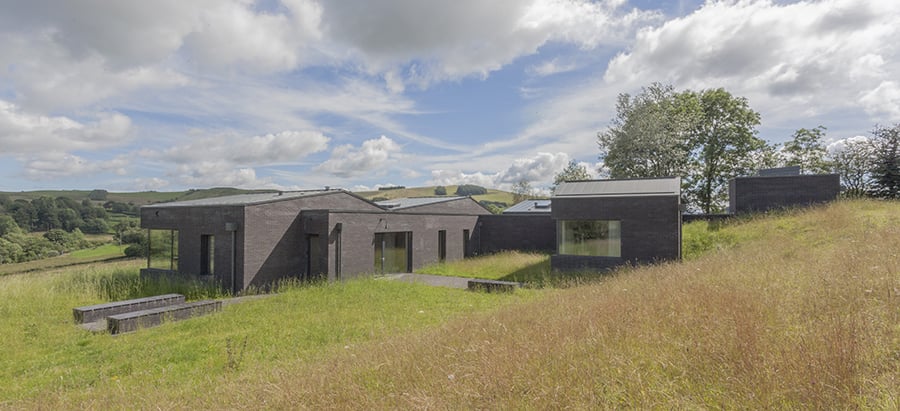 Glancing up from the road ahead, it appears at first as a dark shadow just below the apex of a hill, the temporary scar of a heavy Welsh rain cloud. Driving up the country lane, it emerges as the Life House, its black handmade Danish brick becoming more recognizable as the work of humans rather than nature.
The Life House is the latest holiday home from Living Architecture, a small non-profit of four employees that builds and rents-out modern homes designed by acclaimed architecture firms. While its target audience is niche (vacationers looking for a chic, atypical escape) the group's ambitious goal is to demonstrate the benefits (both emotional and psychological) of modern architecture to the public. Living Architecture's seventh dwelling, the Life House, is the product of four years of collaboration between Living Architecture and John Pawson, an architect renowned for his minimalist approach to design. This is a place that truly fulfils what a dwelling should be: it's free from the distractions of modern life yet is contemporary at the same time.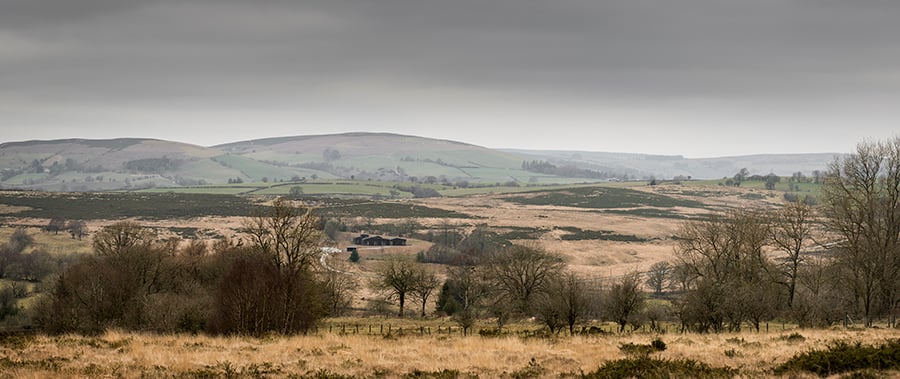 Pawson's design caters for six, offering three themed bedrooms with double beds. And while the Life House features two contemplation chambers, the bedrooms were key to its design: the first bedroom is for listening to music, the second for bathing, and the third for reading. "The driver behind the concept of that house were the bedrooms, rather than the living spaces," Mark Robinson, director of Living Architecture, told Metropolis. "It was important that those rooms are more than just a place to go and sleep." Pawson was on board with this too. "The idea was to choose ordinary, everyday activities that we tend to do without thinking and allow people to experience these immersively, in a series of specifically tuned, sensuous environments, so they would become almost meditative acts," he said.
---
More from Metropolis
---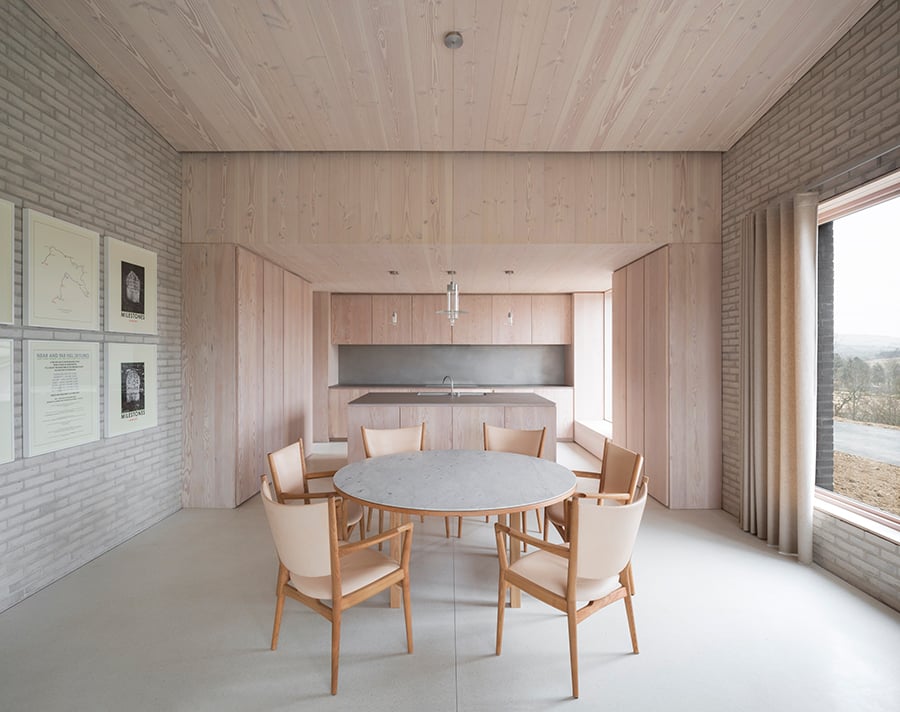 Robinson co-founded Living Architecture, a non-profit, with philosopher and author Alain de Botton in 2009. The venture was born from de Botton's book The Architecture of Happiness: after writing it, he wanted to test out the book's ideas in real life. In the book–a copy of which can be found in the Life House's reading room–de Botton describes a home as a "psychological sanctuary," going on to add: "without honoring any gods, a piece of domestic architecture, no less than a mosque or chapel, can assist us in the commemoration of our genuine selves."
With this idea in mind, it's clear to see why Pawson had been on Living Architecture's list of architects. The Life House is every bit a Pawson building, bearing the monastic overtones of his previous work and abounding in craftsmanship. Material finishes of the dominant timber, brick, and grey stone slab are all equally tactile. "From the beginning, Alain talked in terms of the idea of a secular monastery, where guests could spend some time exploring different rules for living," noted the architect. "He wanted to create a retreat where a group of people could both come together…into private space, for a range of contemplative and social activities—from reading and taking a bath to gathering to prepare and share meals. All this made perfect sense to me."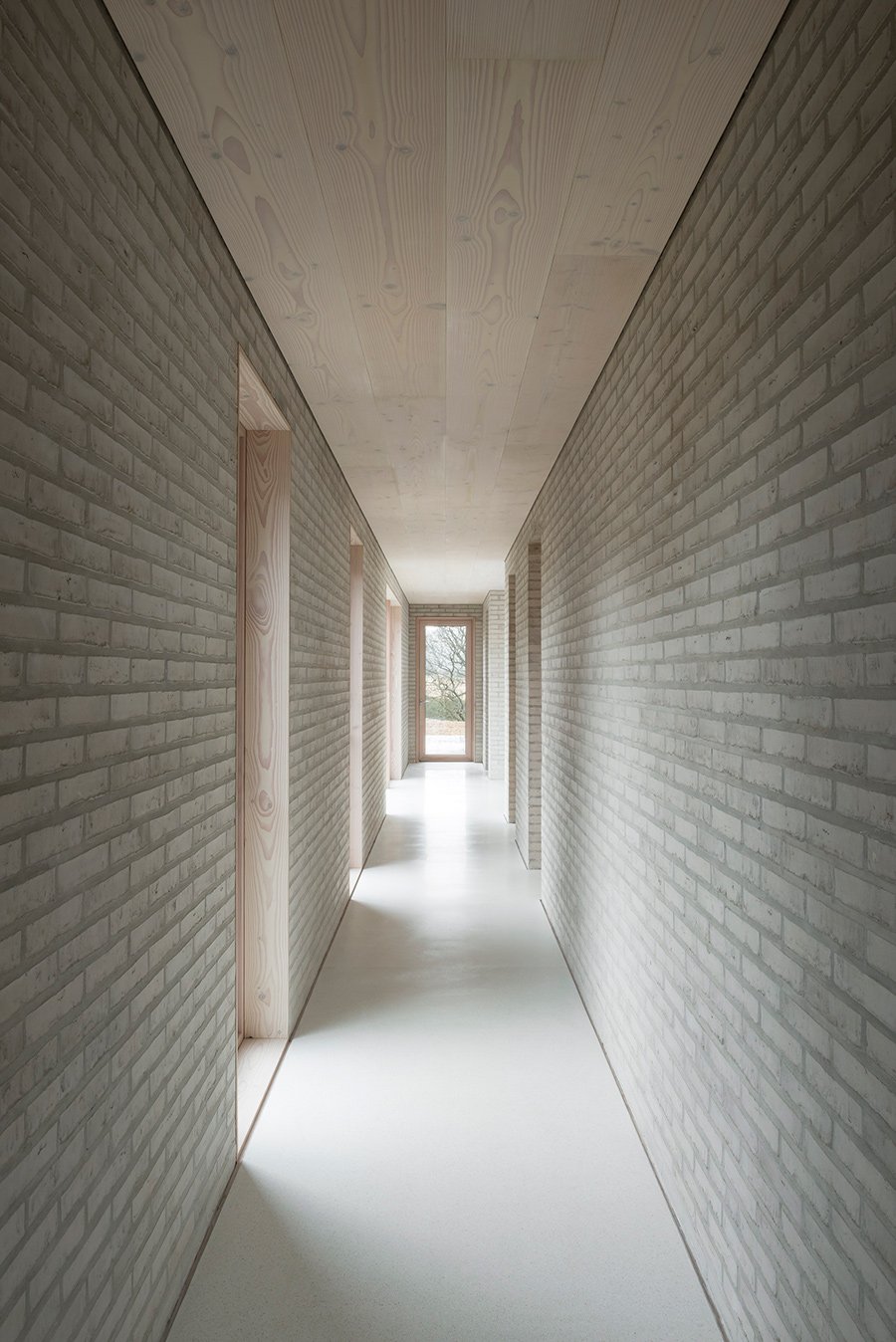 To execute Pawson's rigorous design specifications, the house had to be constructed under a marquee and protected from the area's inclement weather. The site's remoteness increased the challenge: "A lot of the problem usually is finding a contractor to match our exact standards, which can be tough—that's my job," said Robinson. Pawson wanted the brickwork to "explore pattern, rhythm and repetition," and his construction drawings demanded a 0.37-inch mortar gap between each brick, something which raised eyebrows among the construction crew. How much did the Life House cost to build? "We want people to enjoy the houses for what they are," said Robinson, in response to that question. (A stay at the Life House starts at $925 for a four-night break.)
Pawson grew up in Halifax amid the Yorkshire moors, so designing for country living was nothing new for him. However, designing for an ever-changing client was. "It is very different making a house where there is only a notional client—in the sense of client as end user," Pawson said of the experience. "This is particularly the case where there is an ambition for an individual who is staying for just a few days at a stretch to feel authentically at home. There is not time to 'learn' how to be in the architecture. A lot of the dialogue you would normally hold with the client happens inside your head. By the end of the process I had learnt a lot."
Upon visiting the site for the first time, Pawson described his adoration for the setting's contrast between the "intimacy of the folds and clefts of the site and the broad drama of the outlook, as well as the sight lines back to the house from various vantage points within the valley and from the hills." The house sits upon a hill, meaning southeasterly vistas of rolling hills filled with sheep—lots of sheep—is the only view worth experiencing and the house more than facilitates this. This orientation works in dwelling's favor too, allowing it to be heated up during the day by generous glazing on this outward-facing portion of the facade. Pawson added, "I knew I wanted to make a house that was deeply comfortable to be in–emotionally as well as physically–but without isolating or insulating its inhabitants from everything that is special about being in so elemental a place."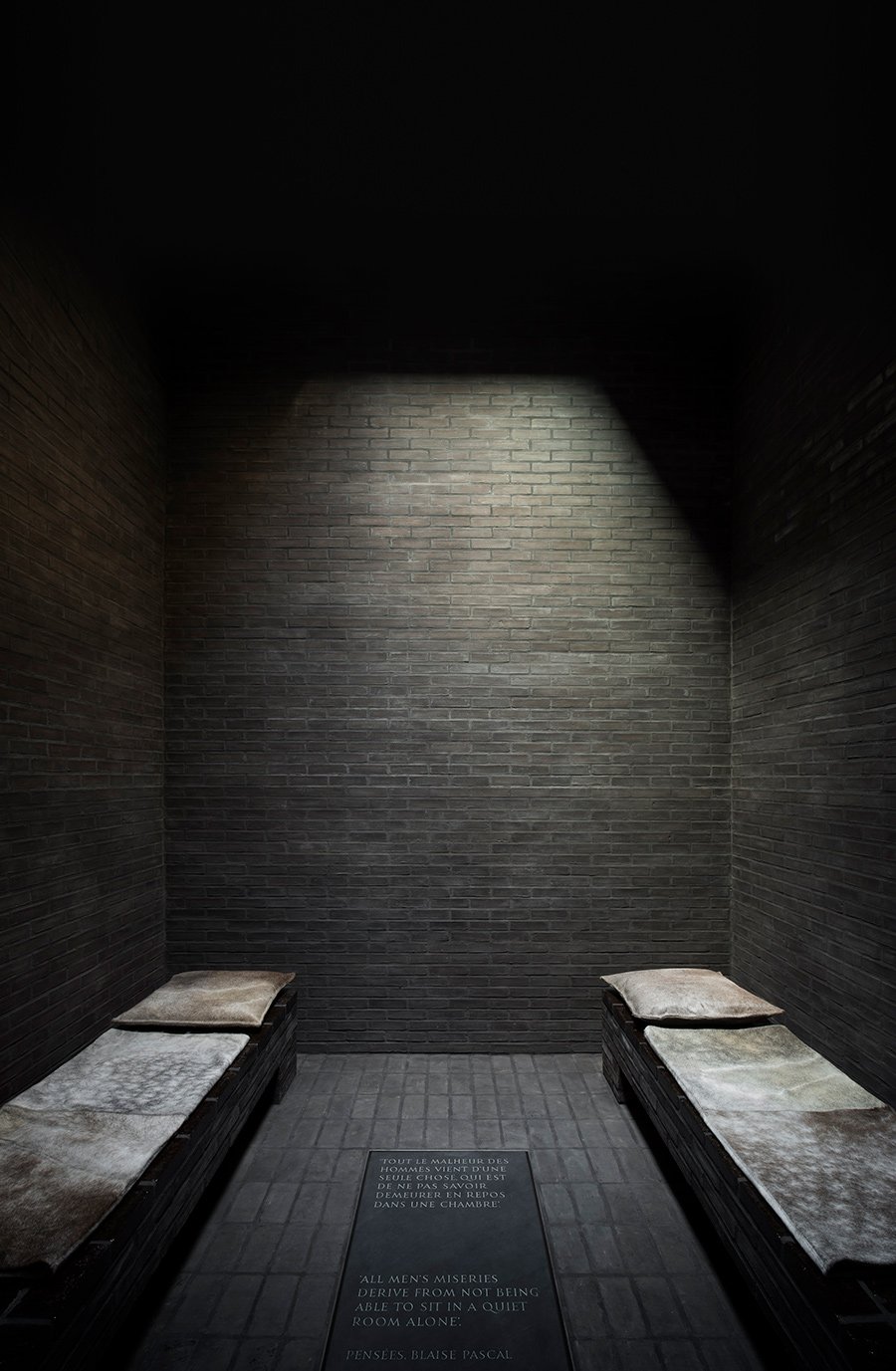 In addition to the thematic bedrooms, the Life House offers further areas for contemplation, as per the request of Pawson. The inside of one, referred to as the "Contemplation Chamber," is lined with the same black brick on the building's facade and is found at the end of a slightly more luminous corridor. Buried into the hillside, the room's skylight can be opened to allow the sound of wind, birds, and grazing sheep to fill the room. This chamber-cum-impluvium is lit only by the sun during the day and, by night, soft shadow gap lighting and the stars. On the floor between two slender brick beds, an engraved quote from Pascal can be found: "All men's miseries derive from not being able to sit in a quiet room alone."
Along the adjoining corridor, which uses the more familiar and cozy lighter brick, is an external contemplation space. It comes equipped with the same brick beds—which feel more like seats in this setting—and is adorned by another quote, this time from Thoreau: "I went to the woods because I wished to live deliberately, to front only the essential facts of life, and see if I could not learn what it had to teach, and not, when I came to die, discover that I had not lived."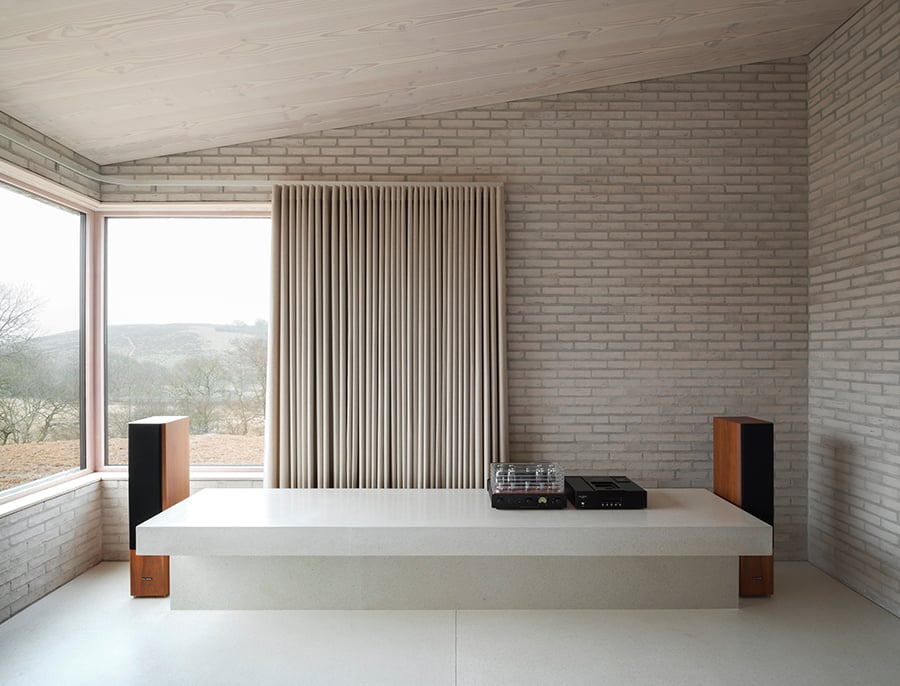 The addition of these contemplation spaces gives the house character, albeit one with a hushed voice, but a voice nonetheless. As Pawson described his early conversations with de Botton, it became apparent that the house's ironically demanding program of contemplation could have been more emphatic had it not been for Pawson's muted approach. "Alain wanted the architecture to be something people stayed conscious of and were even unsettled by," Pawson recalled. "He talked about making a 'bossy' house that would push people to behave in particular ways. As an architect it's good to have one's instinctive preferences challenged from time to time, particularly by someone whose opinions you value so highly."
This monastic ethos, though, isn't something Living Architecture strictly adheres to, as can be seen with the more flamboyant A Room for London and the particularly well-lauded A House for Essex designed by Charles Holland and Grayson Perry. Next in line for Living Architecture, however, is another minimalist recluse from modern life. Titled "A Secular Retreat," the dwelling has been designed by Swiss architect Peter Zumthor and will be available to rent from 2018.
You may also enjoy "Bureau V Collaborates With MINI LIVING to Design 'Urban Cabin.'"