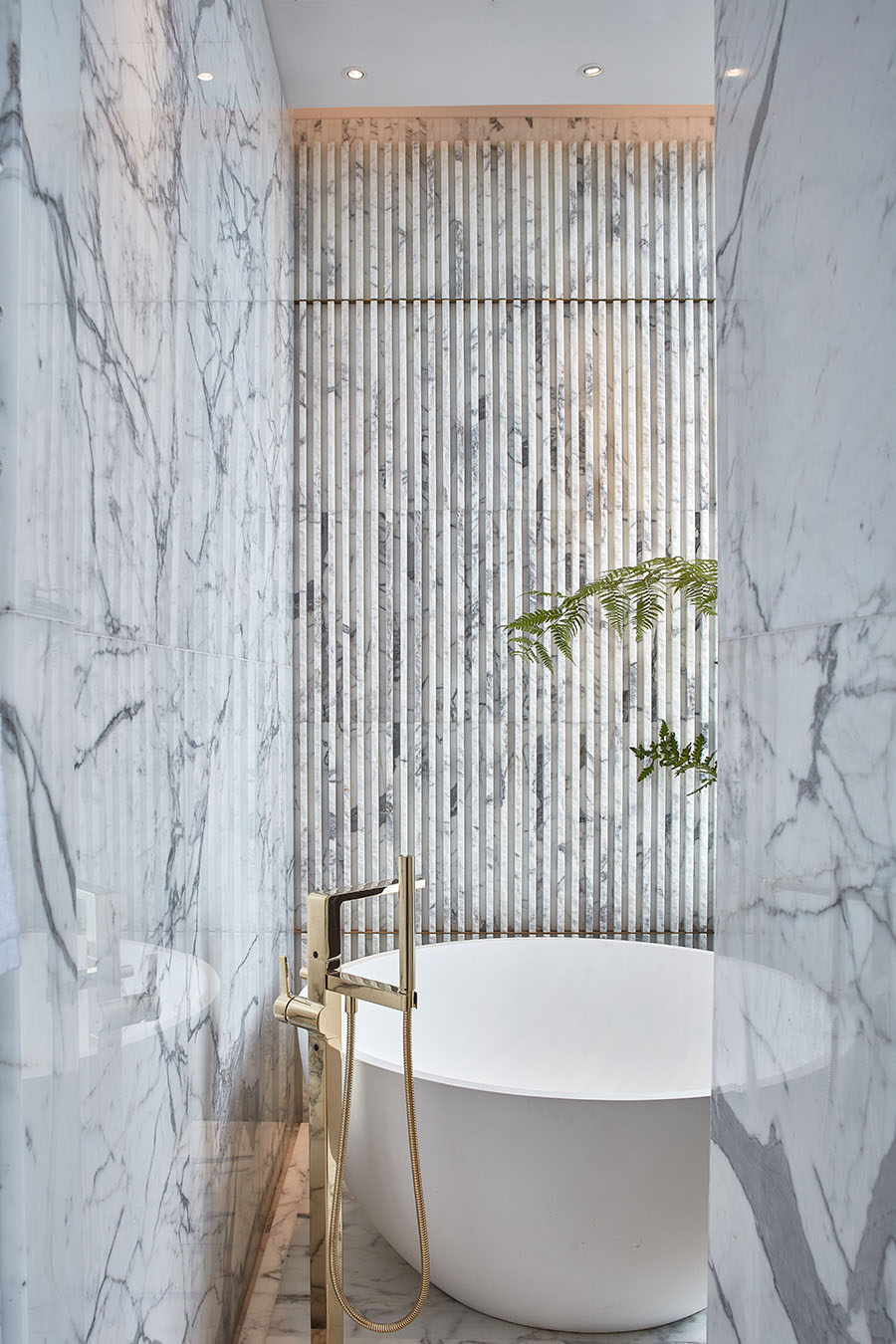 December 30, 2019
A Trio of Penthouses at K11 ARTUS Gets the Craft-Luxe Treatment
Joyce Wang, nemaworkshop, and Fiona Barratt-Campbell each designed bespoke penthouses in the Hong Kong development.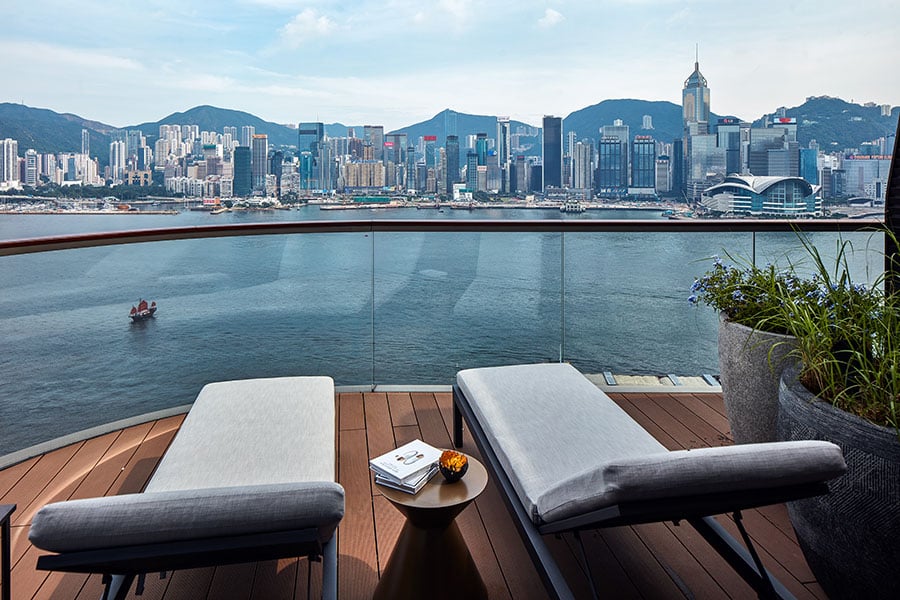 "Even for Hong Kong this is a jaw-dropping view," says Hong Kong architect Joyce Wang. She's standing on the terrace of her latest project in the city: a 3,464-square-foot penthouse with 360-degree city and harbor views.
Wang has created one of the three penthouses at K11 ARTUS, a KPF-designed luxury serviced building with 287 residences plus restaurant, lounges, a library, gym, and a Moroccan-inspired rooftop pool terrace, all with interiors created by Hong Kong architect André Fu. The 21-story building is part of the new Victoria Dockside hub, which includes offices, retail, dining, bars, and the Rosewood hotel. 
K11 founder, billionaire businessman Adrian Cheng, is known to put his artisan-inspired design and craft ethos center stage, and for the penthouses he commissioned Wang, British interior designer Fiona Barrett-Campbell and New York–based nemaworkshop to create homes that appeal to an accordingly sophisticated clientele.
---
More from Metropolis
---
Each of the three-bedroom penthouses has a private elevator, floor-to-ceiling windows, an unusual ribbon-like balcony along the building's sinuous facade, and a private rooftop terrace accessed by a sculptural outdoor staircase. 
Walk-in clients are rare in the interior design world, so Barrett-Campbell admits she almost missed the commission after receiving an email out of the blue.
For the 3,703-square-foot penthouse she designed, Barrett-Campbell deployed her quintessential take on relaxed glamour, featuring a rich yet calm palette offset by tactile materials including hand-knotted silk rugs by Tai Ping, dramatic lighting by Lindsey Adelman, and reclaimed, resin-dipped, silver-coated barn planks in the steam room. In the living room sits a double-sided fireplace, flooring with inlaid bronze strips and stone border, and embossed leather panelling in the master bedroom. Almost all the furniture and lighting is bespoke and produced by Barratt's London studio.
Wang, for her part, gave her signature Modernist and monochromatic architectural style a newfound feminine touch in her penthouse's open spaces and bold, light-filled interiors. Boundaries between inside and out are blurred, and the slightly elevated kitchen and dining room add a touch of drama. The living areas are especially well considered, with a thoughtful balance between private and shared areas.
Adept at creating mise-en-scènes with an eclectic blend of midcentury Modern, vintage, and contemporary elements, Wang has given each bedroom its own individual look with serene colors and rich materials. Upstairs, the terrace has a striking marble outdoor kitchen. 
Nemaworkshop's 3,042-square-foot penthouse takes the form of a tropical retreat, with a greenhouse-inspired elevator lobby that has skylights and outdoor showers hidden within a canopy of trees. Other quirky touches include an outdoor kitchen influenced by traditional Hong Kong food carts and a hand-made metal pendant in the master bedroom, a homage to bamboo scaffolding.
The dramatically different ways of combining comfort and opulence with cutting-edge architectural design and detailing has clearly appealed to the well-off urban crowd: all three were immediately snapped up.
You may also enjoy "A Playful Tech Office that Nods to the Past."
Would you like to comment on this article? Send your thoughts to: [email protected]