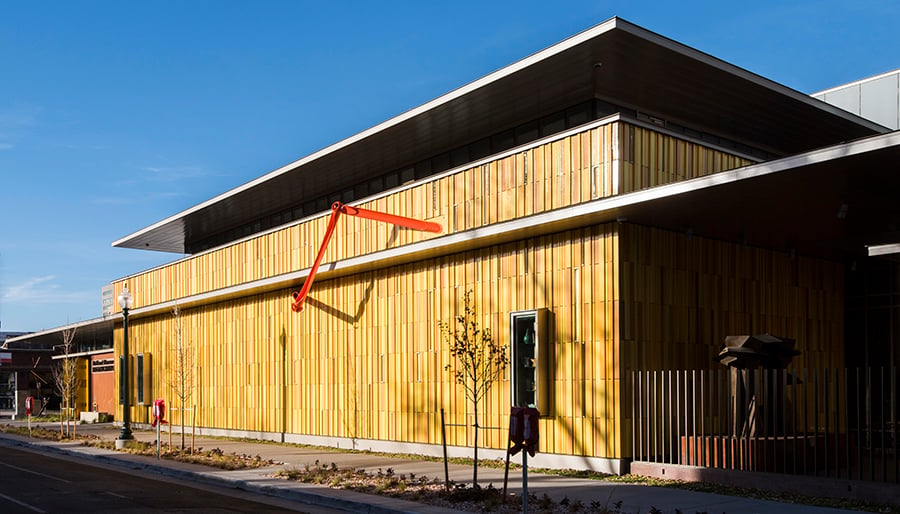 March 29, 2018
Olson Kundig Designs New Golden Home for Denver's Kirkland Museum of Fine & Decorative Art
The striking facade features four shades of golden terra-cotta tiles, all arrayed with a jazz-like rhythm.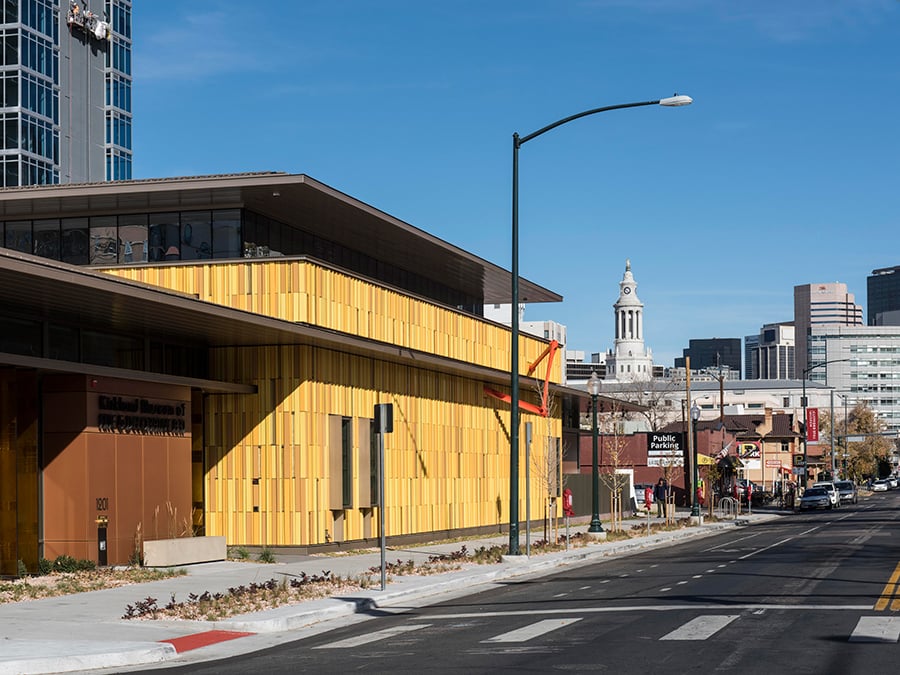 ---
Denver's Golden Triangle, a cultural district nestled between three adjoining downtown streets, boasts a number of high-profile architecture projects. There's Allied Works' monolithic Clyfford Still Museum; Michael Graves's Postmodern extension of the Denver Central Library; and the fortress-like Denver Art Museum by Gio Ponti and its Sea of Ice–esque addition by Studio Libeskind.
Among these, the Kirkland Museum of Fine & Decorative Art for decades quietly occupied a modest brick structure, the former studio of Colorado artist Vance Kirkland. Its exterior gave little indication of its remarkable contents: collections of regional art from the American West, a decorative arts collection, and Kirkland's own work. Earlier this month, the Kirkland reopened in a new building blocks away, gaining a home more in line with its sophisticated surroundings.
Designed by the firm Olson Kundig, the museum's new digs include significant exhibition space—18,400 square feet, an increase of 65 percent over the old building— as well as expanded storage and improved curb appeal. The Kirkland team strove to maintain the variety of displays and sense of intimacy fostered in the former location. "We hope to preserve those things while having more of a chronological display than we could ever do at the old space," says Maya Wright, the museum's education manager and historian.
---
More from Metropolis
---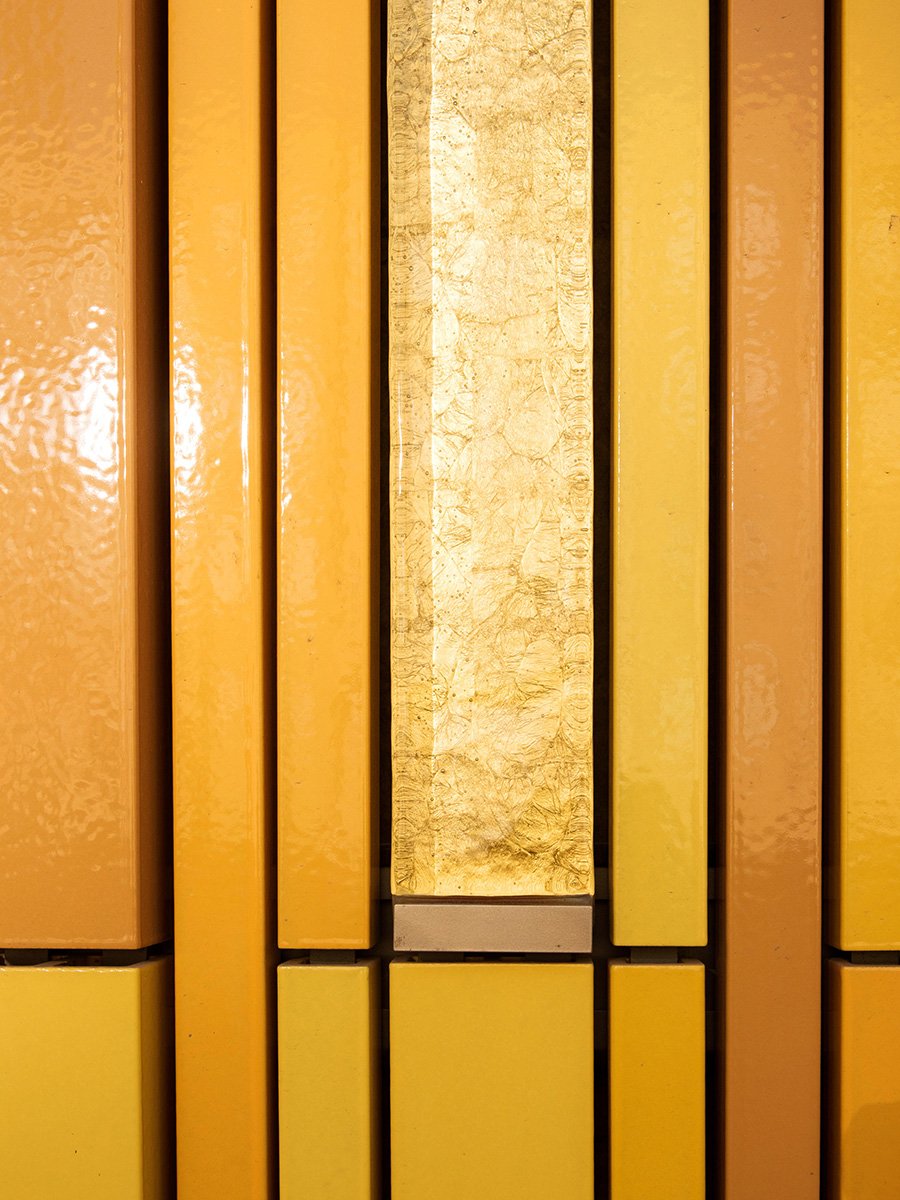 The exterior in particular commands attention: Irregular verticals in four shades of golden terra-cotta line the walls in a jazz-like rhythm. (The architect Jim Olson pioneered the technique with boards in his own cabin in the Pacific Northwest.) Display cases punctuate the facade, offering pedestrians a peek at the museum's holdings.
"My thought was to let the collection itself inspire the character of the building," says Olson, who led the project with Kirsten R. Murray. Vance Kirkland's colorful dot paintings were also a point of departure for the museum's golden hue, he adds.
A central promenade organizes the interior, lending order and intuitive wayfinding to the space. Salon-style galleries, where Kirkland founding director and curator Hugh Grant arranges objects in vignettes, line the promenade, which ends in Kirkland's humble brick studio (relocated from its original post on Pearl Street). In this way, the workshop becomes a displayed object in its own right.
Grant says that Olson Kundig's understated approach and history of designing for personal art collections—including the home of Merle Chambers, whose foundation, the Merle Chambers Fund, financed the Kirkland's new building—made the firm a shoo-in for the project.
Each design, Grant explains, "incorporates [its] individual art collection in wonderful ways." But appealing above all, he says, was "the way [Jim Olson] adapted to the needs of his clients."
You may also enjoy "OMA's Paris 'Exhibition Tower' Isn't a Showstopper, Just Eager to Please."