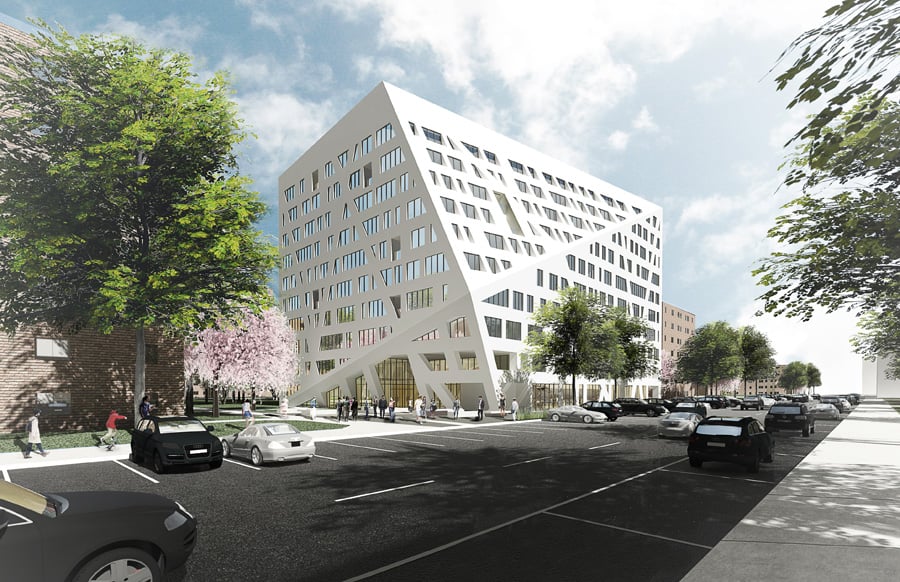 April 6, 2018
Studio Libeskind Tapped to Design Affordable Senior Housing in Brooklyn
The new building, located in the Bed-Stuy neighborhood of Brooklyn, will create 197 affordable residences for the New York City Housing Authority.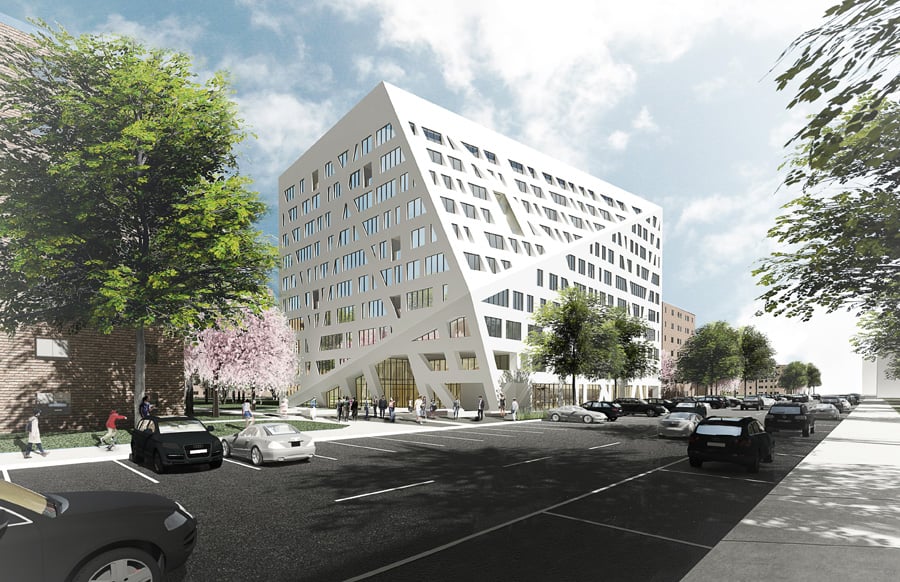 There are few building types as beleaguered—economically, socially, and physically— as public housing. In New York City, where costs of living are outpacing affordable and available housing stock, these difficulties are particularly acute: Just this week, New York Governor Andrew Cuomo declared a state of emergency at the city's housing authority, NYCHA (the nation's largest such agency), and issued an executive order to expedite desperately-needed repairs throughout its 326 developments. The agency estimates that $17 billion is needed to make the necessary upgrades.
Circumstances may be changing for the Sumner Houses, an existing 13-building public housing development in the Bedford-Stuyvesant neighborhood of Brooklyn home to 1,000 families. World-renowned architecture firm Studio Libeskind today unveiled a new affordable senior living complex that will be built on the Sumner Houses's 22-acre campus. The project will create 197 new affordable homes for the elderly, as well as provide vital community space for both residents and the greater Bed-Stuy community.
"I am extremely grateful and inspired by this opportunity to contribute to the Bed-Stuy community," said firm founder Daniel Libeskind. "I believe I can speak for our entire team that our goal is to serve the senior community by creating homes that give a sense of civic pride and create more much needed affordable housing in New York City."
---
More from Metropolis
---
The 10-story, white, crystalline building will occupy a former lawn along Marcus Garvey Boulevard, a visual departure from its mid-century brick neighbors. According to Studio Libeskind, the design goal was to "create an active interaction with the street and surrounding context," thereby cultivating permeability and accessibility. The upper nine levels of the building, oriented around a central courtyard, will contain residences for low-income individuals, while the ground floor will include more than 10,000 square feet of space for the Sumner Houses and the greater community.
The project comes from a 2016 NYCHA initiative to add additional public housing to sites across the city, and also is in response to the city's Seniors First initiative. The building also is the result of a partnership between NYCHA and several other organizations including Selfhelp, a nonprofit focusing on the elderly; community services nonprofit RiseBoro (formerly Ridgewood Bushwick Senior Citizens Council, which has since distanced itself from late founder Vito Lopez); and Urban Builders Collaborative, the development arm of Lettire Construction.
If all goes to plan, construction will wrap up in 2020.
You might also like, "Clad in Weathering Steel, This Oakland Hills Remodel Packs Sustainable Features."