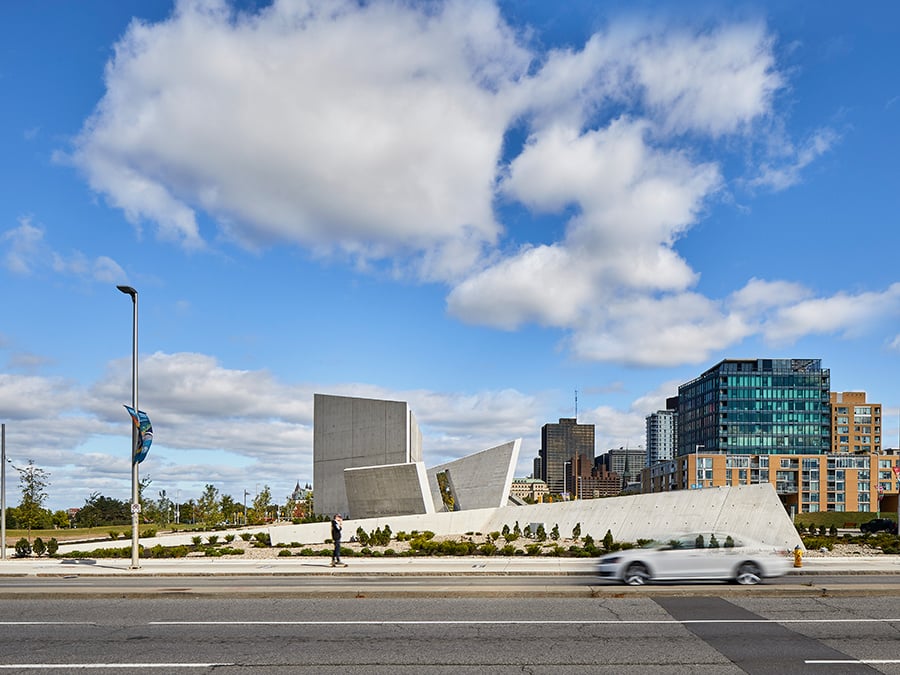 September 27, 2017
Daniel Libeskind–Designed Holocaust Monument Opens in Ottawa
The Star of David–shaped steel and concrete memorial, located just west of downtown Ottawa, was ten years in the making.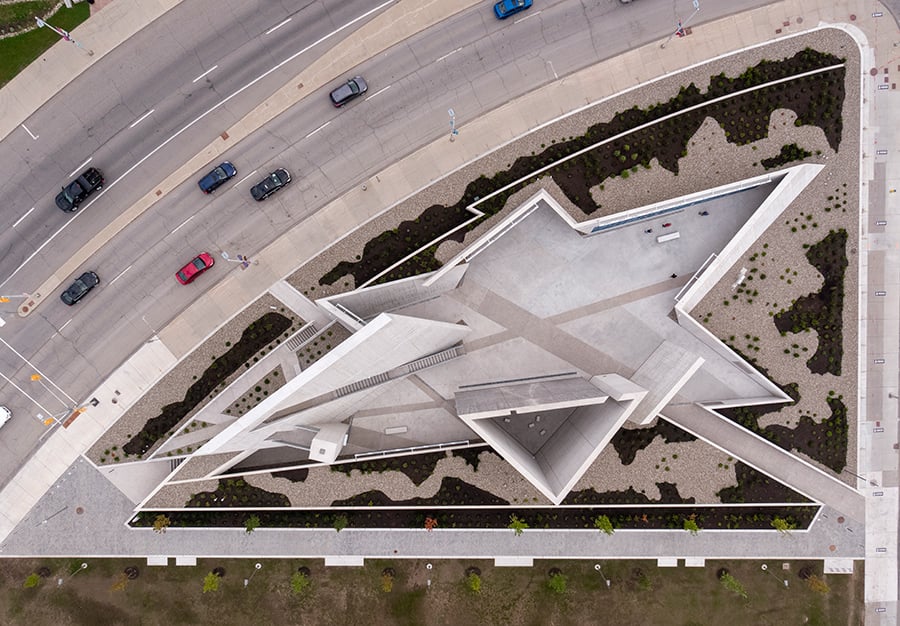 Today, Canada inaugurated a Star of David–shaped steel-and-concrete Holocaust memorial designed by Studio Libeskind.
Located in the historic LeBreton Flats area of the city, the monument's journey to realization was lengthy: in 2007, a University of Ottawa student petitioned a Member of Parliament for the Canadian government to build a Holocaust memorial. The legislation floundered until it was passed in 2011; the Canadian government contributed half of the project's $9 million budget, with the rest coming from private donations. By May 2014, Studio Libeskind had beat out architects including Adjaye Associates and Ron Arad in a design competition.
Spread across a .79-acre plot, the monument features large "monochromatic photographic landscapes of Holocaust sites" embedded in its walls, according to Studio Libeskind. In addition to memorializing the victims of the Holocaust's state-organized genocide, the monument also conveys how Canada did not provide asylum for many fleeing persecution during World War II. Yet, the design also tells a third story of those survivors who settled in Canada after the war: "Surrounding the spaces, a forest composed of various coniferous trees will emerge from the rocky pebbled ground. This landscape will evolve over time representative of how Canadian survivors and their children have contributed to Canada."
---
More from Metropolis
---
Studio Libeskind may have designed the 34,000-square-foot structure, which can accommodate up to 1,000 visitors, but it also collaborated with Montreal-based landscape architecture firm Claude Cormier + Associés, University of Toronto professor and Holocaust expert Doris Bergman, and Canadian photographer Edward Burtynsky.
You may also enjoy "The Unmet Promise of "Never Forget": Michael Murphy on Memorials in the 21st Century."