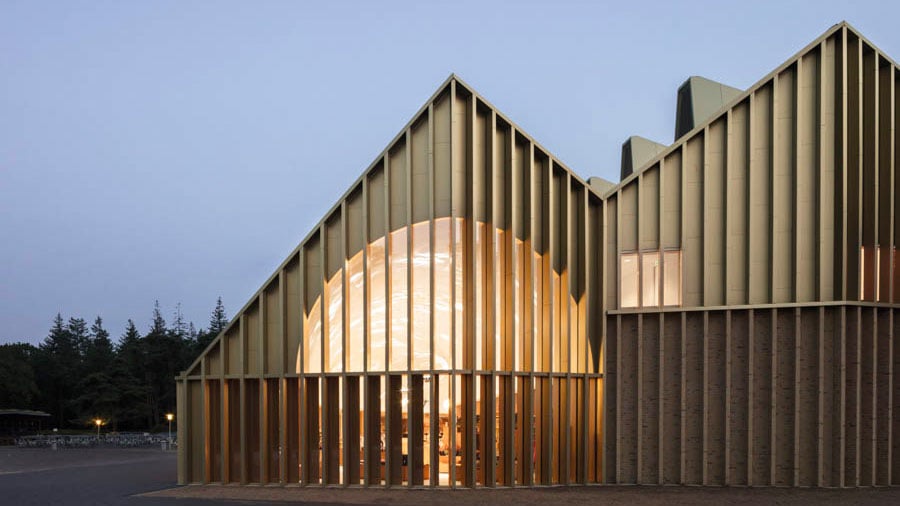 April 14, 2020
A Pavilion Where Lighting Mimics Branches, Leaves—and Chipmunks
For this structure in a Dutch national park—the next installment in our lighting portfolio—designers used projections that appear to float on the breeze.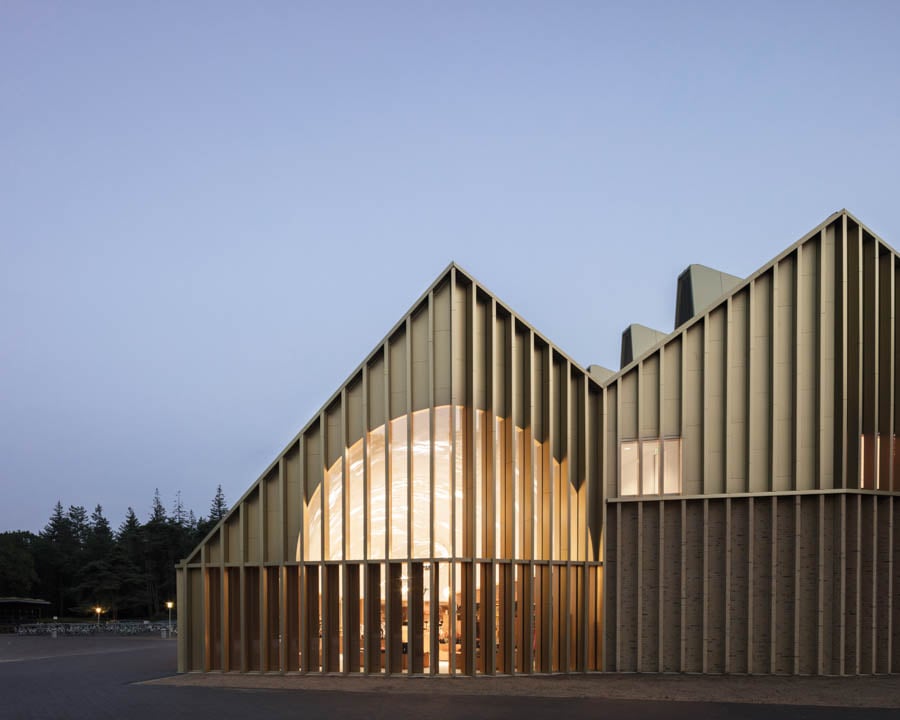 In the middle of Hoge Veluwe National Park in Otterlo, the Netherlands, an inviting pavilion draws visitors out of the shady forest and into a bright, shimmering interior, which includes a restaurant, shop, and education area. The building, which was designed by De Zwarte Hond and Monadnock with interiors by Vos Interieur, is brought to life by a biophilic lighting installation by Beersnielsen Lighting Designers. A projected pattern dances across the white surface of the large, vaulted ceiling—the result of nine Pringle-shaped chandeliers, designed to resemble sun shining through the leaves of tree branches. Visitors will see the patterns slowly shift, as if a gentle breeze were blowing through the foliage. Silhouettes of chipmunks and birds emerge, accompanied by soft chirping sounds piped in through dozens of speakers placed throughout the reception area.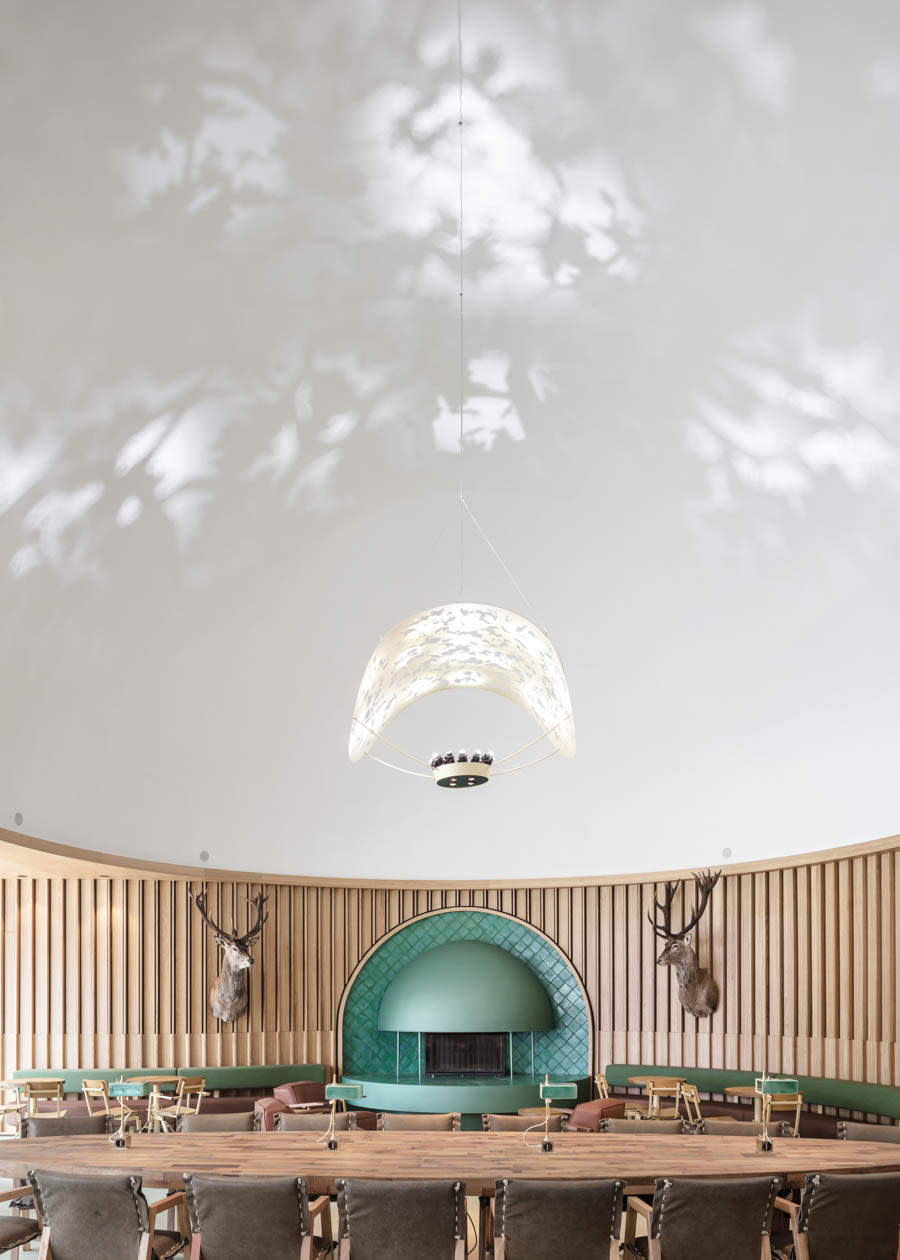 Each chandelier features 20 individually dimmable fixtures controlled by a centralized system, forming a total of 180 light sources that make the projections feel as natural as possible. At night, the interplay of light and shadow is visible through the expansive glass facade, making for a pleasing sight even from a distance. And Beersnielsen made sure that the scintillating effect wouldn't be lost during the day; after nine rounds of testing different fixtures, they landed on XHP (extreme high power) LEDs that deliver twice the light output of standard units. For the lighting designers, the dynamic installation is a way of enhancing visitors' perception. Says principal Sjoerd van Beers: "The idea is that once [people] leave the pavilion, they will (re)discover all of the beautiful patterns caused by natural light.
You may also enjoy "Warm Light and Low-Glare Create a Cozy Environment at this Dallas Eatery."
---
More from Metropolis
---
Would you like to comment on this article? Send your thoughts to: [email protected]