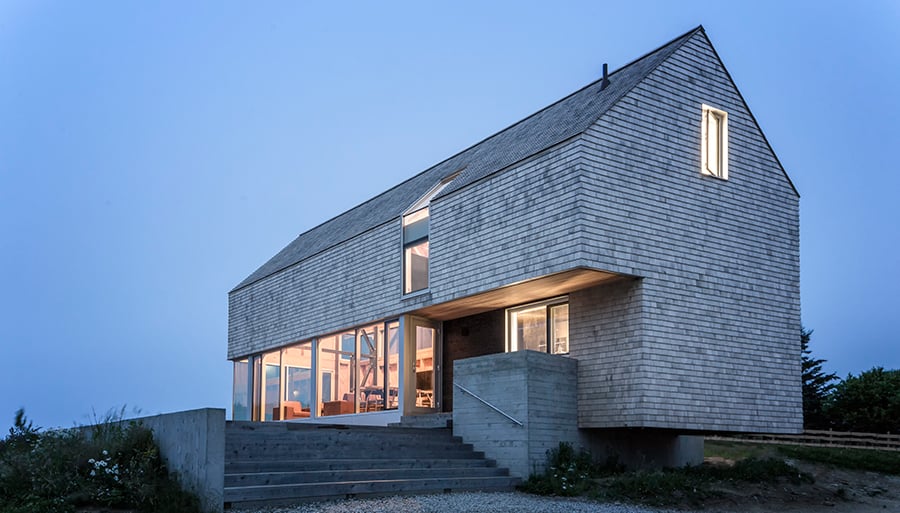 August 9, 2018
This Minimalist Cottage Is Designed to Last on the Nova Scotian Coast
MacKay-Lyons Sweetapple Architects devised creative solutions to overcome severe zoning constraints and a demanding climate.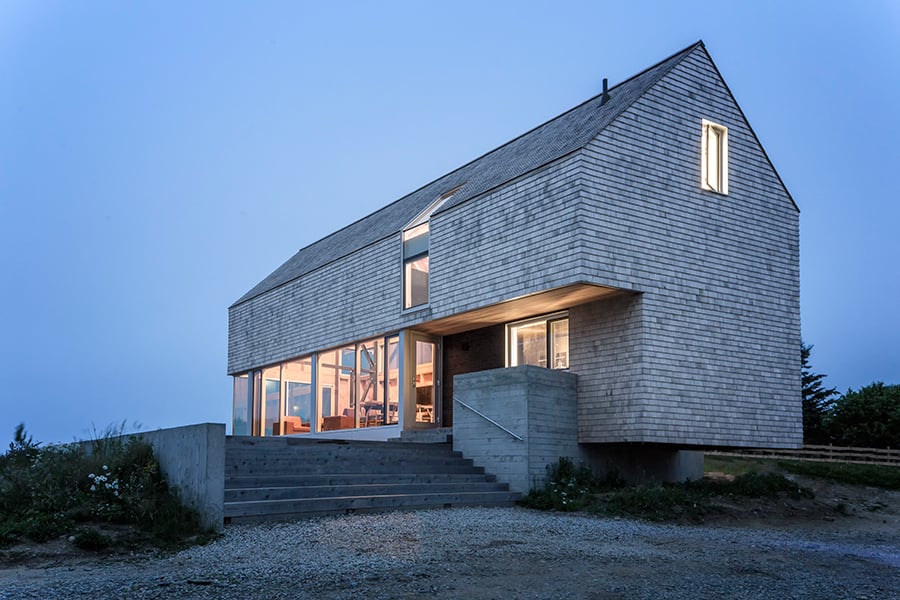 ---
Located in the sleepy town of Upper Kingsburg, Nova Scotia, this hardy cottage had to survive demanding zoning requirements before it could face the region's highly variable weather.
The clients, a couple who are both Baltimorean neurologists and avid kayakers, were family friends of architect Brian MacKay-Lyons and tapped Halifax-based MacKay-Lyons Sweetapple Architects to create the vacation house. As fans of the firm's Shobac Cottages, the couple gave the architect carte-blanche for the project.
Severe zoning restrictions, on the other hand, were not so flexible. The 45-foot-wide site is flanked by a salt water lake and the ocean. This resulted in many limitations: septic systems had to be 100 feet from the water while dwellings had to be 66 feet from the water. However, there was a helpful loophole: so-called marine buildings could exist on the water's edge.
---
More from Metropolis
---
The solution was two structures, rather than one. The plan includes a primary dwelling for the couple and a lakeside boat house that could host their guests and store their kayaks. As a marine building, the boat house doesn't have a bathroom or secondary kitchen, but guests have the unique benefit of residing right on the water's edge.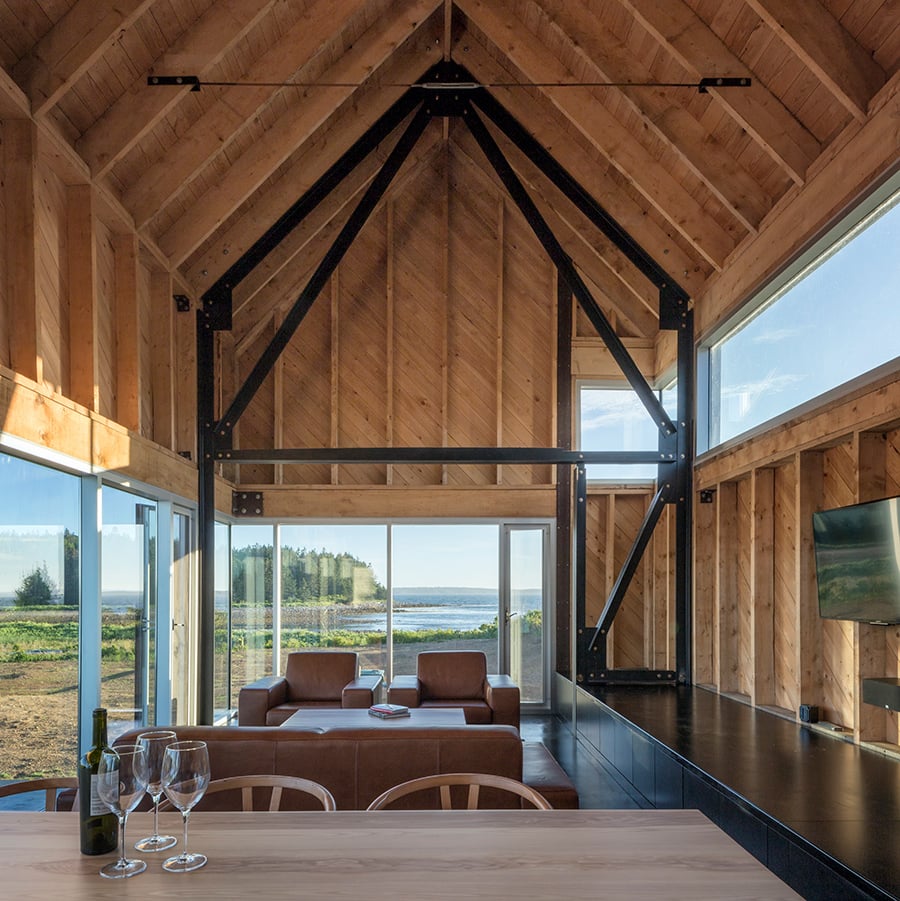 ---
Climate was another driver of the design. The house is in a tidal zone, meaning that hurricanes could cause significant flooding. Working with nature rather than against it, the house sits on three concrete fins that allow tidal surges to harmlessly flow underneath it.
Nova Scotia's constantly fluctuating climate also required durable building materials. The firm found a local solution: four layers of eastern white cedar shingles that MacKay-Lyons compares to feathers on a duck. "The duck doesn't get wet," said MacKay-Lyons in a phone interview. "[The shingles] expand and contract with the freeze, thaw, wet, and dry cycles and do it without the building leaking."
Aesthetically, he adds, using one material helped give the exterior a pure and sculptural apperance. The couple has been using the house for two years now and are making the most of their proximity to the outdoors.
"You're in nature, you're watching the tide, you're feeling the wind, you're aware of nature," says MacKay-Lyons. "When people stay in this house, they feel like they're at a weather station, it's calming."
You may also enjoy "Gray Organschi Architecture Revives a Decayed 1970s Midcentury Modern House."