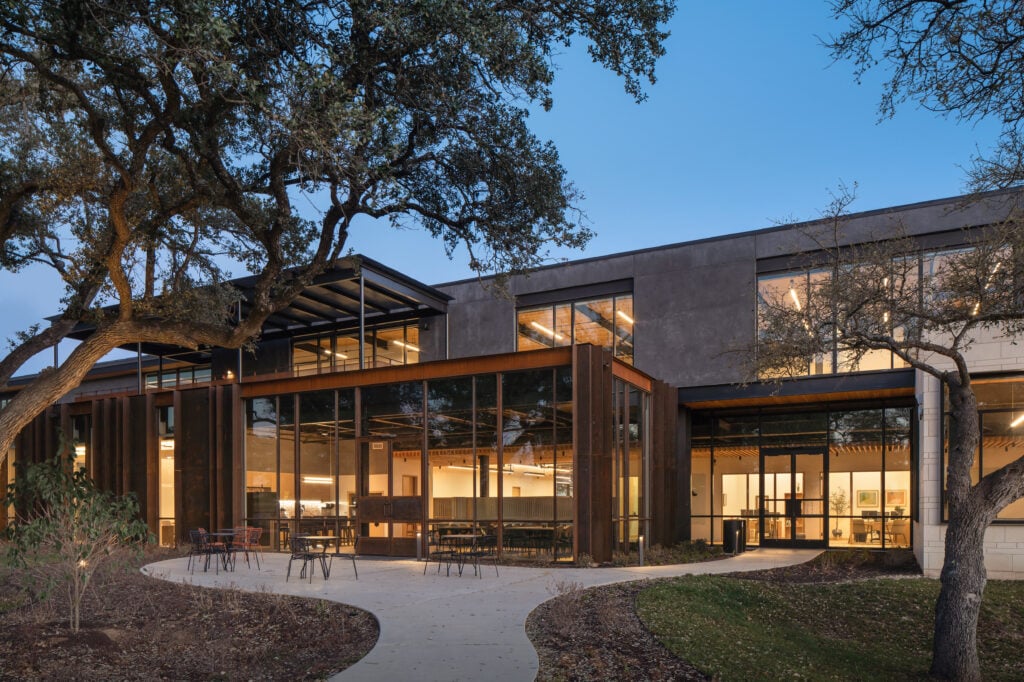 March 29, 2022
Michael Hsu's New Office for James Avery Brings the Spirit of the Texas Hill Country to Suburban Austin
Other elements are akin to the firm's residential commissions, such as solar orientation and careful consideration of the property's mature trees. The structure is sited to protect and celebrate the existing live oak heritage trees, views of which are intentionally highlighted from the interior spaces through large expanses of glass. These features also connect the new hub to James Avery's roots in West Texas so that there's "a Hill Country retreat vibe," Kreishman adds.
---
More from Metropolis
---
Interiors feature a "very honest" materials selection, which means leaving the steel and CLT exposed and emphasizing tactility. "We tried to work with the interior to the level of detail that would reflect the craft of the jewelry," Kreishman says. The so-called "collaboration corridor" features a custom fabricated sinewy wood and leather banquette that winds its way into the main lounge area. Other materials include light stained wood, weathered steel, and bronze and brass accent pieces. (The Cedar Park facility has a small studio, but the jewelry is still mostly made in Kerrville, Comfort, and Hondo, with a new manufacturing facility under construction in Corpus Christi.)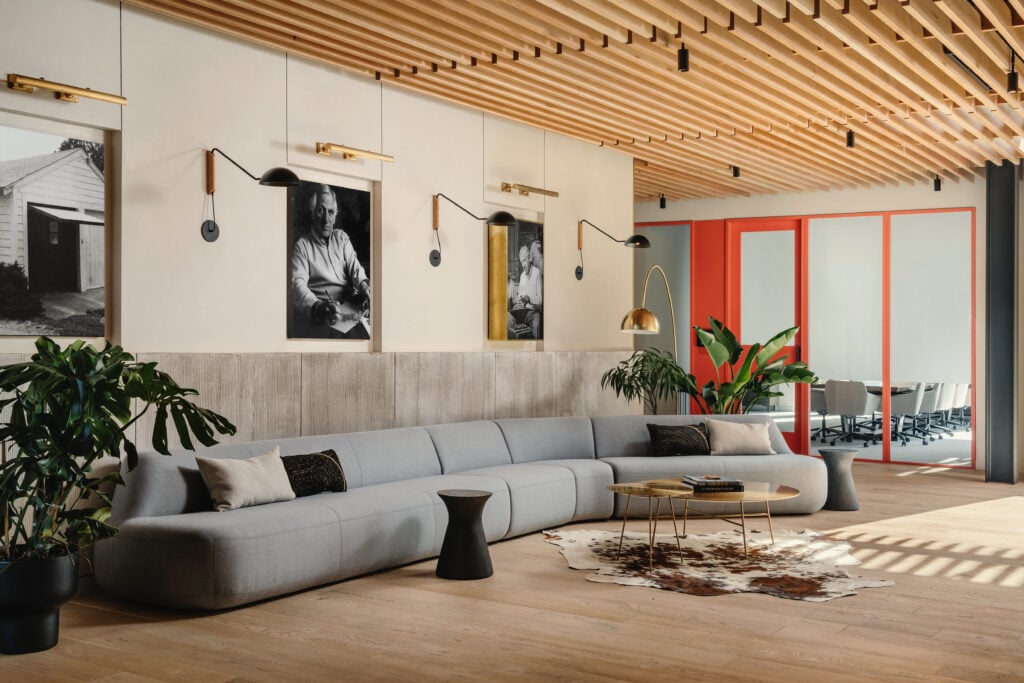 Michael Hsu's prolific work in the residential and hospitality sectors made "this project, in particular, a pretty amazing fusion of them both," Kreishman observes. Within the fairly muted color palette are moments where James Avery signature coral color is applied to door and window frames "as a little bit of a counterbalance to all the organic materials," Kreishman says.
Given that the project brief was "to make this feel like our home away from Kerrville, we took that quite literally," Kreishman observes. "When you talk about a home, it wouldn't be overly branded—but it quietly tells a story and welcomes you in."
Would you like to comment on this article? Send your thoughts to: [email protected]