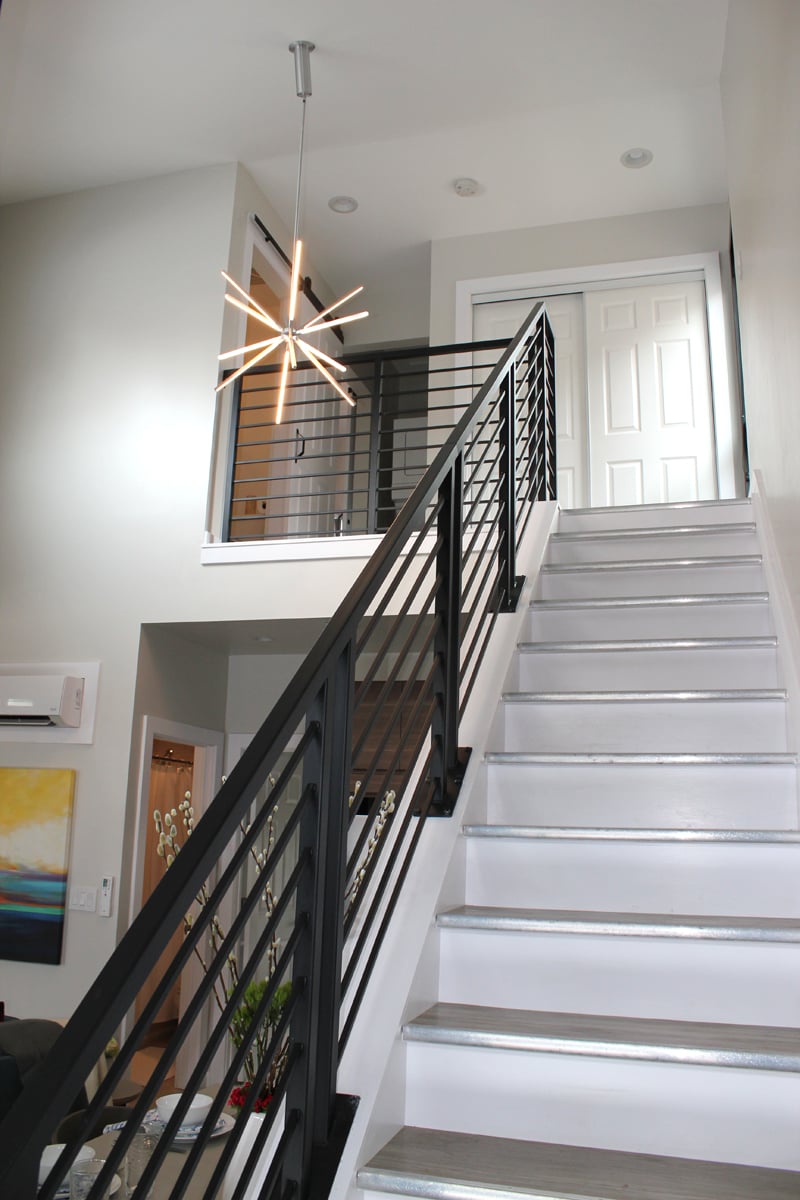 April 9, 2020
Moody Nolan Designs a House to Give Away—Land and All
With each Legacy House it builds, the firm helps create ownership one family at a time.
In response to America's housing crisis, many architects have dabbled in designs for affordable housing. But few, like Columbus, Ohio-based Moody Nolan, may also take steps to fund its construction, identify a deserving owner, and work with local government to grant possession of the land itself.
The firm's first Legacy Project house, completed in Columbus in February, is designed to be a complete gift of home ownership—because that is a historic, yet increasingly elusive, part of the American Dream. It contains three bedrooms, a kitchen, two bathrooms, and a family room, all arranged in a floor area of about 750 square feet. An outdoor living area extends the structure. Moody Nolan's team donated the labor to paint, assemble furniture, and buy the essentials to make the property as move-in ready as possible, while the Columbus Metropolitan Housing Authority donated land. The project is a testament to founder Curtis Moody's intention to use design to help families gain access to new construction, which even in the affordable category, could otherwise still be out of reach.
---
More from Metropolis
---
"We want to begin a process of giving back in a direct and tangible way," says Moody, "to provide a superior example of affordable housing and hopefully establish a viable template for others to follow."
Construction on a second 800-square-foot, three-bedroom house could begin later this year in Nashville, barring any COVID-19-related delay. It's being built on land donated by a consortium of local bodies: Nashville's Housing Fund, Community Land Trust, and the Metro Nashville Mayor's Office. The house will feature Murphy beds in kids' rooms, a roof engineered for the easy installation of solar panels, and outdoor spaces like a living area, garden, and back yard. "The initiative is designed to provide modern, appealing, and affordable homes," says Brian Tibbs, Moody Nolan partner and director of its Nashville office.
To that end, the firm has attracted dozens of partners, including construction companies, manufacturers, and community organizations, to develop plans for a dozen houses—one in each city where the practice has an office. A third Legacy House planned for Chicago is expected to break ground in 2021.
There's a certain urgency to the pace, Moody says. "After many years of considering how we could best contribute to the community good, this idea seemed past due."
You may also enjoy "New Criteria for Affordable Housing: Green and Healthy"
Would you like to comment on this article? Send your thoughts to: [email protected]