January 14, 2022
In China, a New Distillery Blends Whisky, Arts, and Culture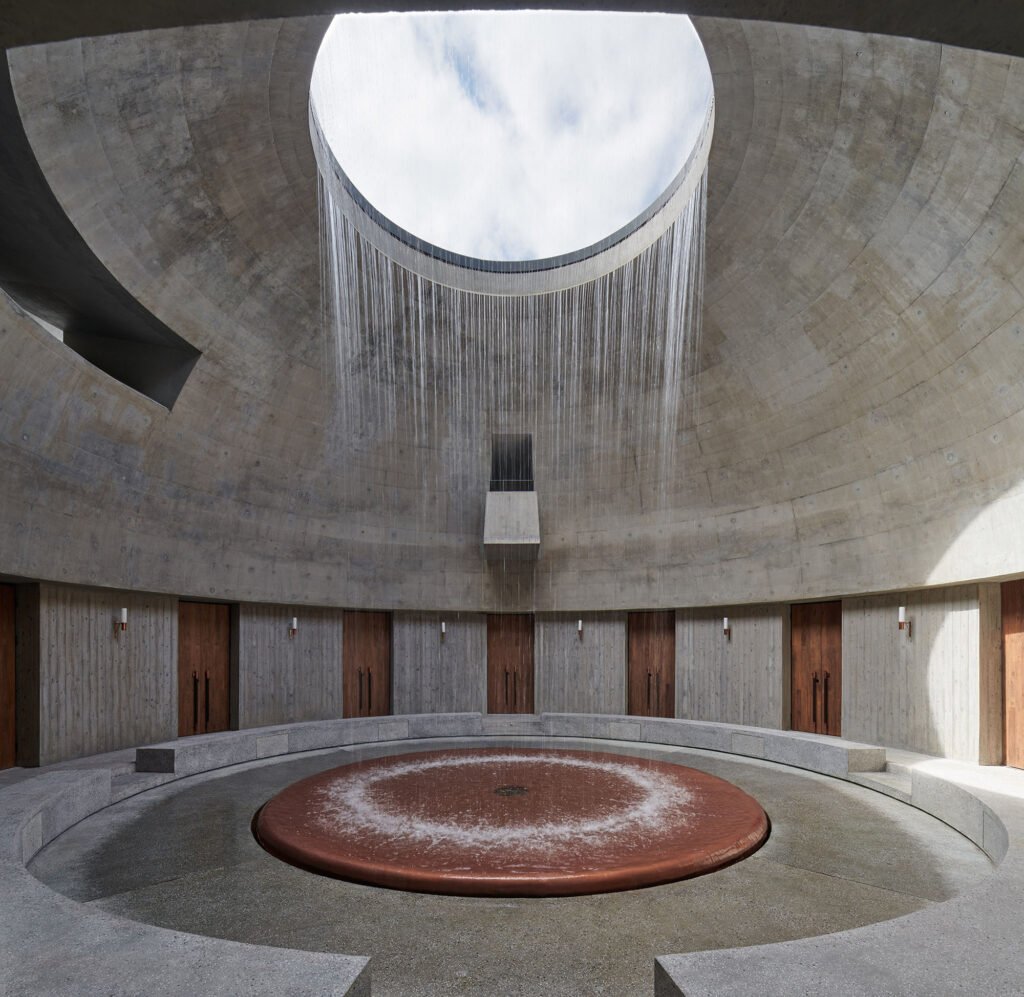 A winding creek anchors the 79,115 square feet site on three sides, overlooked by Mount Emei. The peak is the highest of China's Four Sacred Buddhist Mountains and was named a UNESCO World Heritage Site in 1996.
The industrial buildings act as a modern interpretation of traditional Chinese design. The two visitor experience centers ground elemental geometries in the terrain: the circle and the square, which represent heaven and earth in Chinese philosophy.
Positioned at the site's center and partially submerged in the ground, the circular experience center transports visitors to another world. Five underground tasting rooms surround a domed courtyard with a cascading water feature in the middle. The upper part of the dome slightly reveals itself out of the ground, and with three concentric brick rings perched atop, it mirrors the silhouette of Mount Emei.
The square courtyard house contains a restaurant and a bar. It acts as a threshold between two realms as a cantilevered corner hovers above the river below. The structure's precisely calibrated orientation grounds the courtyard walls to perfectly frame the sacred mountain's peak.
While Chinese philosophy lends flavor to the nuanced architecture, local building codes and fire safety classifications added complexity and challenged the adaption of an authentic malt whisky-making tradition.
Neri&Hu used these constraints to shape the structural design by physically separating the distillery process into three buildings on the north part of the site. They are parallel in formation and tucked into the land's natural gentle slope. Reclaimed clay tiles interpret vernacular roots and give texture to the pitched roofs on a modern concrete structure.
"Whisky-making is similar to making architecture in many ways," Neri and Hu sum up the project.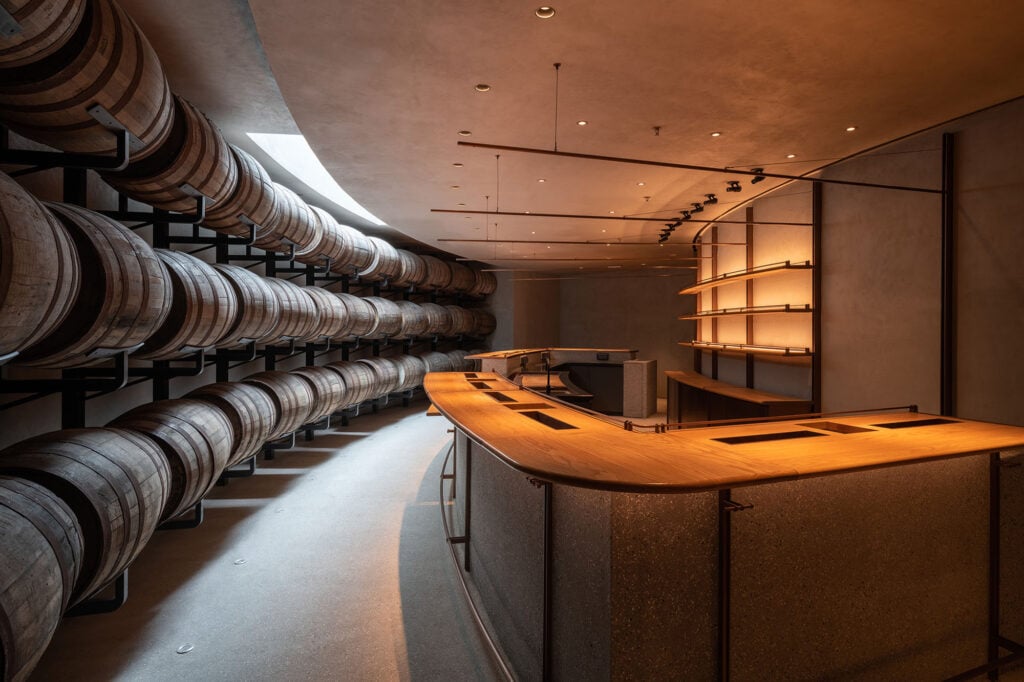 "It demands respect for traditional craftsmanship, requires time and patience, and is about the transformation of something raw to something refined."
Showcasing their craftsmanship, skilled builders applied complicated techniques to turn banal materials into hand-chiseled textures, walls with inlaid stone, and wood imprints in the concrete.
The site will also be home to a permanent art program, starting with an installation by Zhan Wang, one of China's most celebrated contemporary artists. The sculpture is created from the distillery site's natural elements, paying tribute to the environment.
The Chuan constitutes China's first fully operational distillery by an international company. Creating an original Chinese icon based on Scottish traditions required a cultural sensitivity, Neri and Hu said.
The architects delved into deconstructing cultural tourism after being appointed design critics in architecture at Harvard Graduate School of Design last fall. Adding Neri&Hu's distinctive design note, the opening of the distillery's visitor center in 2023 will reinforce Sichuan's cultural influence, characterized by its customs, cuisine, and dialects.
Would you like to comment on this article? Send your thoughts to: [email protected]