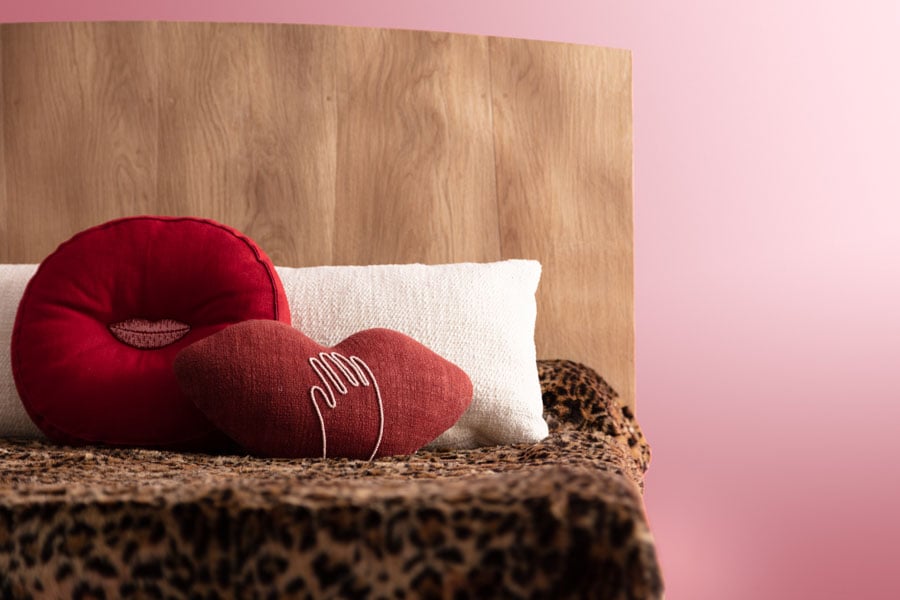 November 18, 2020
New York's R & Company Reimagines a Fair Season That Should Have Been
The Tribeca gallery's An Affair to Remember exhibition cleverly incorporates three planned fair booth displays canceled due to the COVID-19 pandemic.
A growing number of international gallery fairs that fill the yearly calendar help ensure that the relatively new collectible design market can reach a broader clientele. Established bi-annuals like DesignMiami/, London and Paris's PAD, and TEFAF have been joined by a slew of format-defying events like NOMAD Circle and Collectible Brussels. As the design discipline stratifies, so does the scope of work presented at these events. 
With the ongoing COVID-19 pandemic compromising much of 2020, all of these fairs have either been canceled or made virtual. For New York stalwart gallery R & Company, who was integral to the founding of DesignMiami/ two decades ago, this turn of events has been particularly challenging. Softening the blow, co-principals Zesty Meyers and Evan Snyderman decided to end this tumultuous year with an ingenious solution: to recreate three already designed fair booths within their White Street space in Manhattan. 
"Fairs help us grow our market," Meyers explains. "We hopefully get to meet more people but also get challenged. It's a chance to showcase our artists and designers, among others, and to have new conversations about their work." 
---
More from Metropolis
---
A trailblazer of the contemporary collectible design market since it emerged in 1997, R & Company positions itself as something of a Renaissance-era patron. Meyers and Snyderman actively seek out new promising talents and help launch their careers. The platform also serves as an arbiter of knowledge and scholarly resource for historic movements like Brazilian Modernism and American Studio Crafts. In many ways, fairs like New York's Salon Art + Design help promote this mandate. 
"Going to these events, you start to learn and understand what's out there and make critical decisions," Meyers reflects. "There are always things I find that I don't like and things that I become insanely jealous of. That's the right mix of feelings and is what we're going for most of the time. It's about bringing people joy." 
Comprised of three capsule vignettes, An Affair to Remember (on view until January 14, 2021) is a way for the gallery to honor this sense of community and exchange, more so than trying to make up for lost revenue. "Our idea was to give back to the fairs that have given us so much in the past," Meyers reveals. "We are presenting these mini booths to an almost non-existent retail customer, nowhere near our usual exposure. Putting on a show of this scale at a time like this requires that we educate a greater audience. Good photography and video content and a strong talks program help make this possible." 
Playing to the strengths of the three autumn events they were intended for—TEFAF New York, Salon Art + Design, and DesignMiami/—each eclectic, color-coded display incorporates works by the gallery's diverse roster. TEFAF New York and The Salon Art + Design are both held at the Park Ave Armory but are entirely different. While the former is a well-established fair that primarily focuses on antiques and fine art, it has begun to include works by prominent 20th and 21st-century designers in recent years. R & Company's vignette focus on the American Studio Crafts movement. A half-completed carved wood teaching chair by Californian master Sam Maloof plays off of an almost prehistoric sculpture by Upstate New York giant Wendell Castle. 
The Salon Art + Design is more transparent about its blending of historic and contemporary work. For this fair, the gallery's vignette places a wildly colorful and expressive chandelier by Jeff Zimmerman above a 1950s Walkington Harrow rosewood table. DesignMiami/ is R & Company's main event. The gallery typically occupies a 1,000-square-foot booth and uses this blue-chip fair to debut its latest wares. R & Company's in-gallery display features new works by Katie Stout and Hun Chung Lee around a new wooden bed by french interior designer Pierre Yovanovitch. 
Meyers is hopeful that physical events will return in the second half of 2021 but also sees this moment as a chance for people to hone in on the things that interest them the most. "We've all had to adapt and struggle this year," he admits. "But if you look back at other major pandemics, depressions, and wars, there's always a light at the end of the tunnel. When things finally emerge after an X amount of years, there's new energy and greatness. It's not the government that makes this happen but the arts that help heal."
You may also enjoy "A New Building Opens at the Museum of Fine Arts, Houston"
Would you like to comment on this article? Send your thoughts to: [email protected]
---
Register here for Metropolis's Think Tank Thursdays 
and hear what leading firms across North America are thinking and working on today.