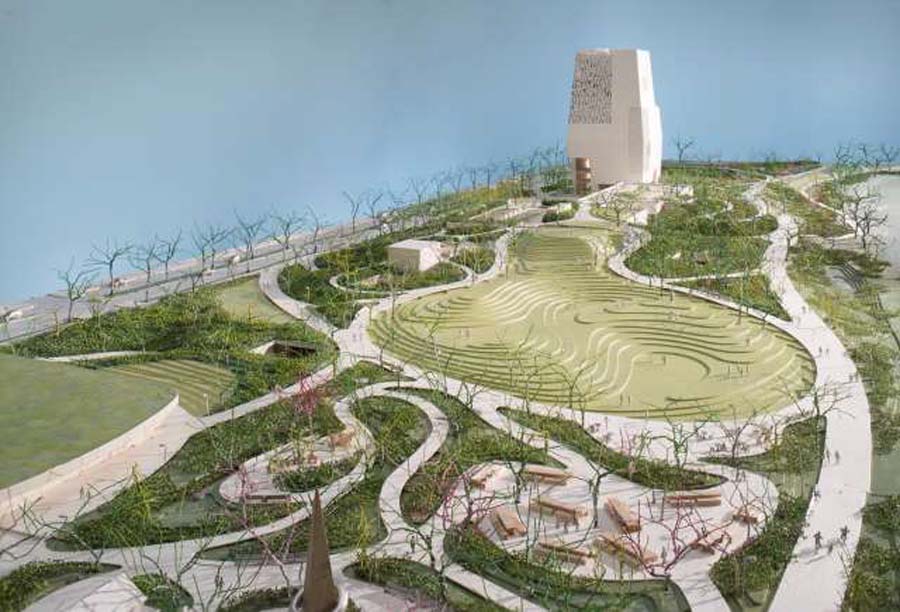 January 11, 2018
See Updated Renderings of the Obama Presidential Library
After soliciting input from thousands of stakeholders, the Obama Foundation revealed yesterday a refined design for the multi-building complex.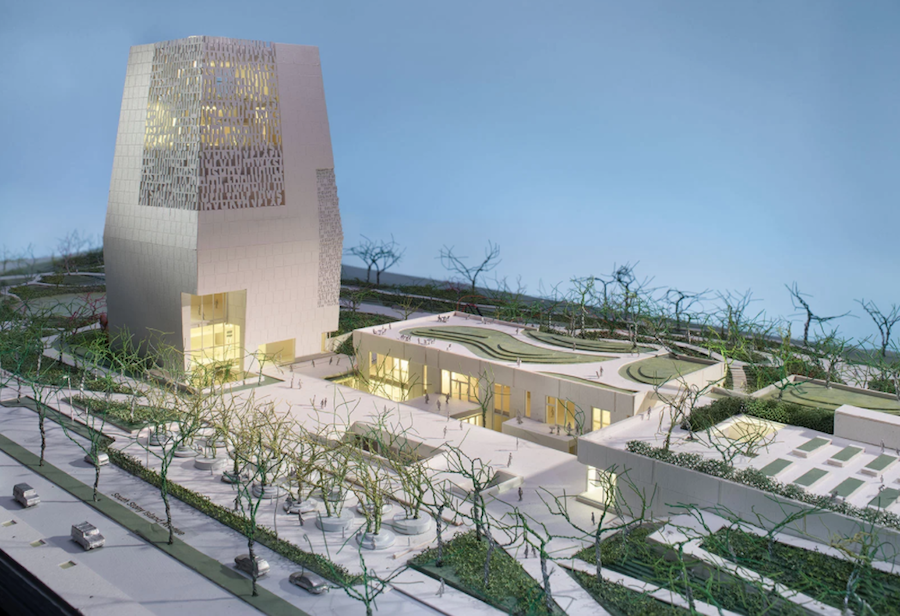 Yesterday, the Obama Foundation revealed updated plans for the future Obama Presidential Center, to be located in Jackson Park on the South Side of Chicago. The multi-building complex, designed by a team including Tod Williams Billie Tsien Architects|Partners, Interactive Design Architects, and Michael Van Valkenburgh Associates, will include a museum, a forum, a library, an athletic center, a public plaza, and a parking facility.
The refined concept features several prominent changes from the initial design in response to criticism from neighborhood stakeholders and residents, particularly regarding the annexing of a generous swathe of the historic Olmsted and Vaux-designed park. Since the design was first revealed last May, the Foundation met with more than 2,000 people through public discussions and other meetings.
"This is still a work in progress, and public input has been central to our process," said President Barack Obama in a video announcement. "This input has shaped the design, it's challenged us, and it's made our design better."
---
More from Metropolis
---
Some of the most significant changes have been made to the campus's primary fixture, a stone-clad tower to house the museum. The revised design, rising 235 feet, is taller and more tapered than the prior iteration. Responding to criticism of the building's monolithic form, the architects also incorporated latticed screens (its patterns formed by letters) on portions of the stone facade. "The Museum Building is a tower, a form representing ascension, hope, and what ordinary people have the power to do together," said Obama.
The new design also relocated above-ground parking underground, removed a proposed pedestrian bridge between Jackson Park's Wooded Island and Lagoon, and scattered children's play areas throughout the grounds, rather than concentrating them in a single area.
The Foundation says it will submit plans to Chicago's planning commission this spring and hopes to break ground by the end of the year. If all goes to plan, the museum will open its doors to the public in 2021.
In the meantime, the Foundation will continue to solicit feedback, from the community and, likely, from the former president himself. Said Obama, "You should know that when I was younger, I went through a phase when I wanted to be an architect. So, as you can imagine, I've been pretty hands-on in the process."