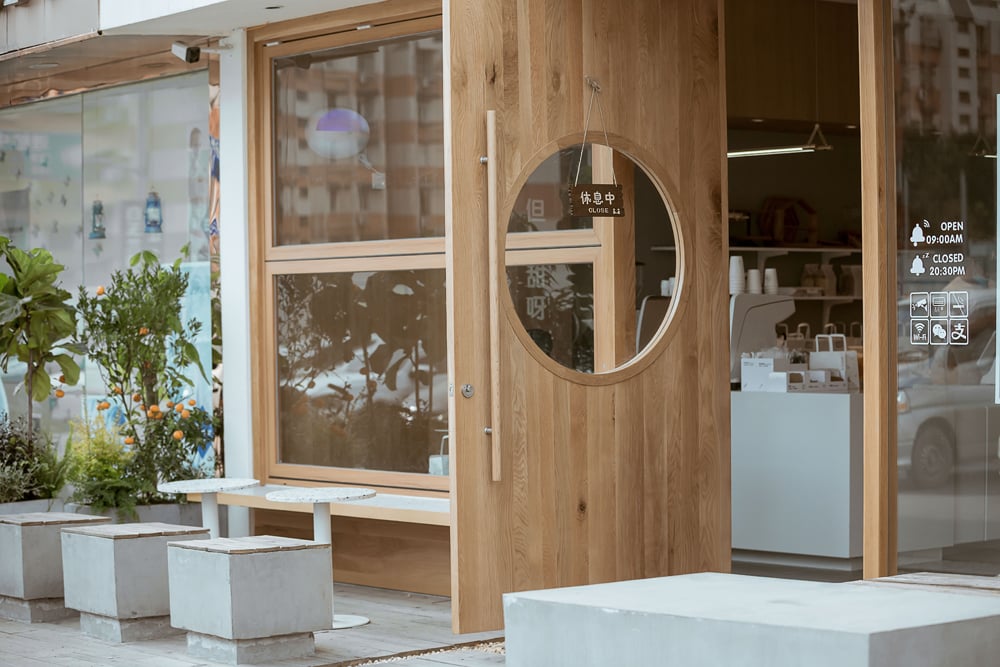 March 2, 2021
RE x SUGAR Bakery Shop Serves up Japanese Treats and a Minimalist Design
In bustling Nanjing, China, ONDO Studio creates a serene retail space that combines clean lines and natural materials.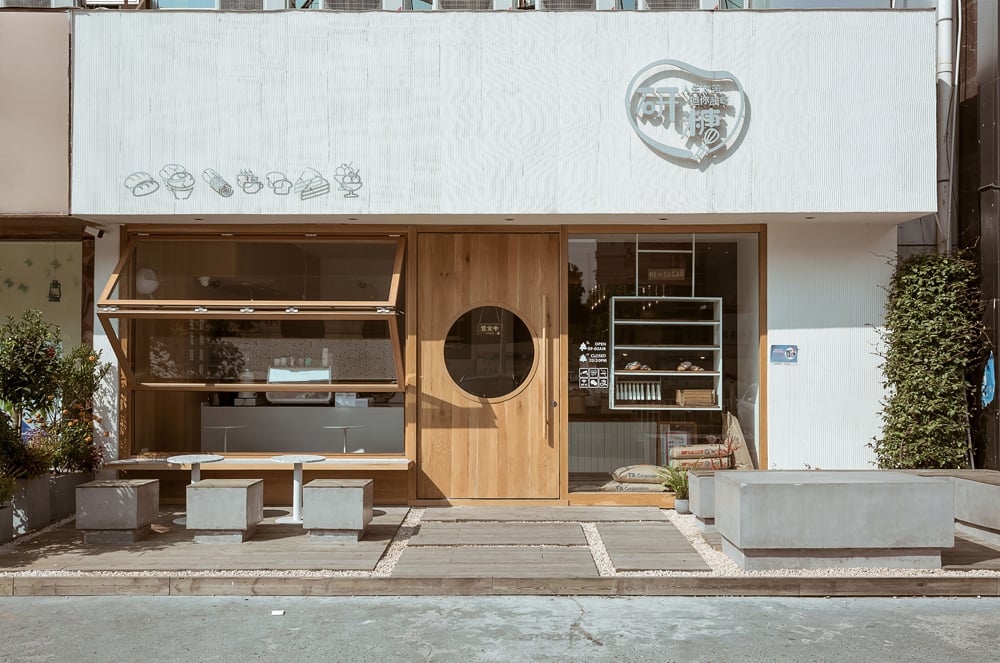 A welcomed respite from the large, characterless department stores that line Nanjing's main commercial streets, the new compact RE x SUGAR bakery offers its clients a personable and zen-like shopping experience. Rather than selling mass-produced products in large quantities, this 400-square-foot jewel-box shop and cafe treats its main commodity, bread, like a rare, one-of-a-kind object.
Hangzhou-based architecture firm ONDO Studio developed this quaint yet sophisticated bakery with nods to both traditional and contemporary design. "RE x SUGAR reflects a Japanese aesthetic in two ways," the firm's founder and principal Ruonan Cheng explains. "One is the idea of embodying nature and the other is simplicity. Our goal was to create a warm space with atmospheric tidiness while also minimizing the application of building materials."
Cheng and his team opted for a muted, two-tone palette and clear geometric forms, a suite of interventions that breaks with the local vernacular. Exposed wood flooring and countertops are anchored by white-washed plank surfaces and stone accents. This color scheme carries through from the exterior to the interior. "Though solid wood is expensive in China, our client shared our vision of using this rich material in key places. Its implementation greatly improves the customer experience and differentiates the bakery from anything else nearby."
---
More from Metropolis
---
The hefty front door juxtaposes large rectilinear folding exposures that collapse for seamless indoor and outdoor window sill seating. This 3-foot-wide opening is something of an engineering feat and hinges on a custom steel bracket hinge. Its circular window helps reduce weight and ensures the door's operability. "You seldom find curved shapes, arches, or cylinders in Japanese design," the architect reflects. "Parallelepipeds are the norm. Though we translated this custom throughout most of the project, a few oblique elements were added here and there."
Inside, a central shiplap countertop and adjacent wood-trimmed cases display various types of pastry. An L-shaped lounge and terrazzo seats provide customers with a place to enjoy their daily aliments while tables with mid-century modern carved wood chairs face an open kitchen. In true Japanese custom, guests are able to watch their food being made.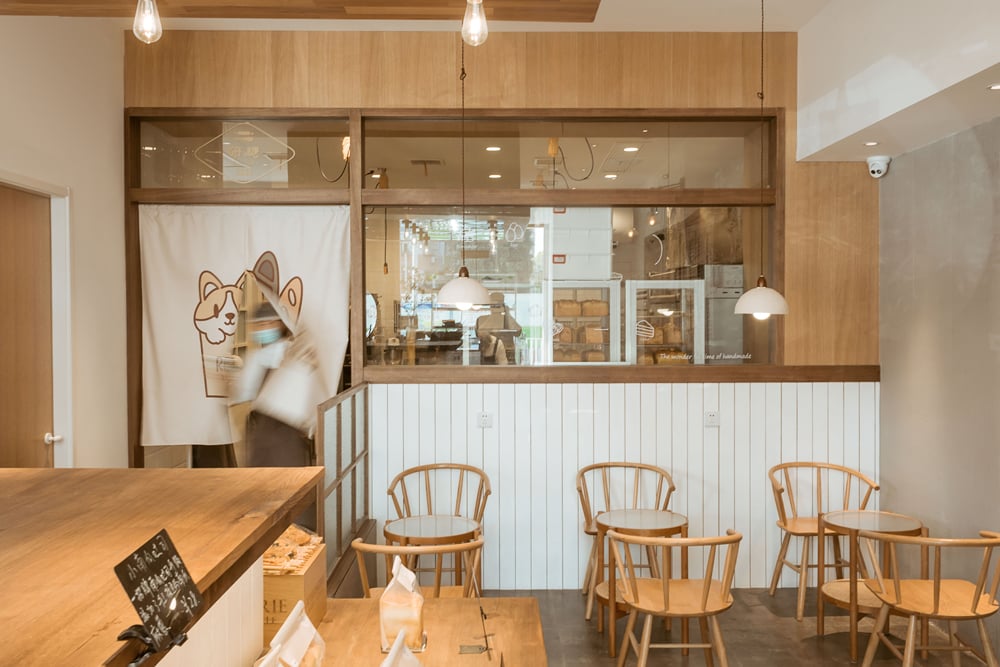 "The most challenging aspect of this project was the custom production of the decorative cabinets," Cheng concludes. "It was important to retain the original cracks and textures of the old wood we salvaged but also achieve a flat, smooth surface so that customers wouldn't injure themselves. We worked closely with the manufacturer to get exactly what we needed."
Though only open for half a year, RE x SUGAR has already become a neighborhood staple, especially for the local children of this ancient Chinese city. The bakery's sleek yet warm and considered design stands out in an otherwise monotonous urban landscape.
You may also enjoy "Studio O+A's Toolkit Says Returning to the Office Can Be Joyful"
Would you like to comment on this article? Send your thoughts to: [email protected]
---
Register here for Metropolis's Think Tank Thursdays and hear what leading firms across North America are thinking and working on today.