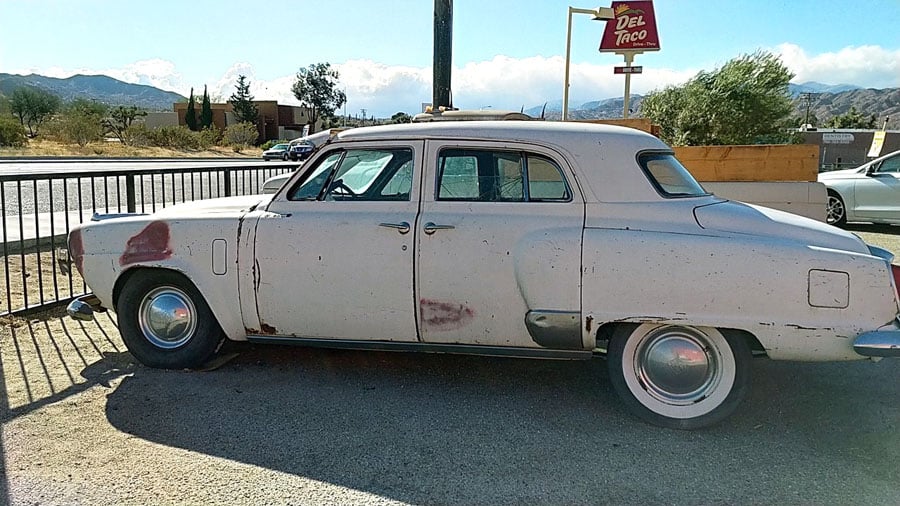 February 18, 2021
PBS Extends its American Portrait Docuseries to Include a Three-City Public Art Project
Artists Swoon, Rick Lowe, and Carlos Ramirez have been commissioned by the broadcaster for the largest public art project in its half-century-old history.
---
PBS envisioned its community storytelling project American Portrait as a participatory initiative on multiple levels. Coinciding with the network's 50th anniversary, the documentary series stems from crowdsourced responses on what it means to be American today. The initiative includes a social media account, web platform, and an upcoming book but the most civic component is a public art project that spans three American cities: Tulsa, Oklahoma; Dallas, Texas; and New York City. Installations by artists Rick Lowe and the Greenwood Art Project, Carlos Ramirez, and Swoon were selected out of 45 proposals submitted back in August. PBS collaborated with the production company, RadicalMedia for the final selections, which collectively address "the legacies we choose to carry forward and those that we leave behind," RadicalMedia's executive creative director, James Spindler, tells Metropolis.
Each artwork is "designed to be accessible, thought-provoking, and memorable," says PBS senior director of general audience programming, Bill Margol. An operable vehicle is a blank canvas for each installation, shaped by the artists' interpretations of the public's entries. "[The installations] offer a tangible, real-world antidote to all of that screen time while creating connection and community in a socially distanced and responsible way," says Spindler.
---
A mixed-media artist based in California, Ramirez created Altar to a Dream inside his father's 1951 Studebaker to embody his personal experience with the land, immigration, and his parent's stories of driving through mid-century America in search of work. He remembers reacting to those accounts with awe and anger, he says, "almost like reading a great book." The off-white car is engulfed in drawings, ephemera, and objects that burst with narratives of immigration, particularly from farming communities. Stacks of mundane objects sit atop the vehicle, extending out into a red display case filled with domestic objects and drawings of kettle animals and farm laborers—including a drawing of his father at age 19.
---
More from Metropolis
---
A street artist known for her portraits, Swoon believes that public storytelling can demolish the barriers between differing opinions, starting with hers: "There were big parts of me that I kept essentially hidden—namely that I was trying to heal the trauma of having grown up in a drug addict family." When she decided to open up through her work, The House Our Families Built, "a seismic shift occurred." Swoon focused on submissions from those "willing to be exceptionally vulnerable" for her installation which has been traveling to different locations in New York City within a 14-foot box truck. When parked, the cut-out images are activated by performers responding to the project's entered stories. "When you don't fit into your community, there will be people here who understand you," she says about exhibiting in her hometown.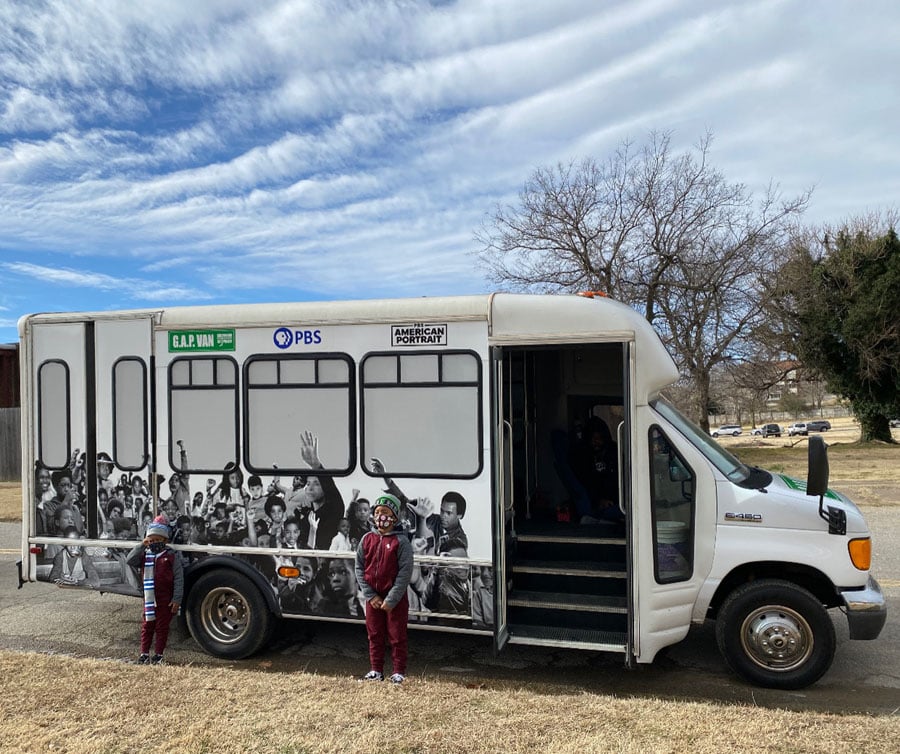 ---
Poster as a medium helps Lowe to eliminate the border between art and the public. "Posters are easily accepted by everyone—they are not as intimidating," he says. Lowe and Greenwood Art Project parked their van in Tulsa during the centennial of the Tulsa Massacre. The G.A.P. Van travels across the city within a 150-mile radius through May and invites people to contribute by making posters and exhibit them over the van. "As people struggle to deal with difficulties—such as anxiety about the future or how to express themselves, it helps when they can identify and see someone else's expression of that," says Lowe. He believes posters "help us find ways to confront the things that are challenging." From children's drawings to haiku poems, they vary in content yet unite under the fiery hues of the Oklahoman sky. Unlike the two other artists, Lowe is a guest to the community surrounding his work. He has, however, gathered local collaborators around his van, which he plans to expand into an archive of posters from all around the nation.
Margol believes public broadcast and public art are united in their accessibility. "It is there for all to see and provide a window into the lives of others," he says. He compares the project to a Georges Seurat painting in which "thousands upon thousands of dots, each one carefully considered, create one whole expression, itself unique, but within it lay the 'dots' of each story."