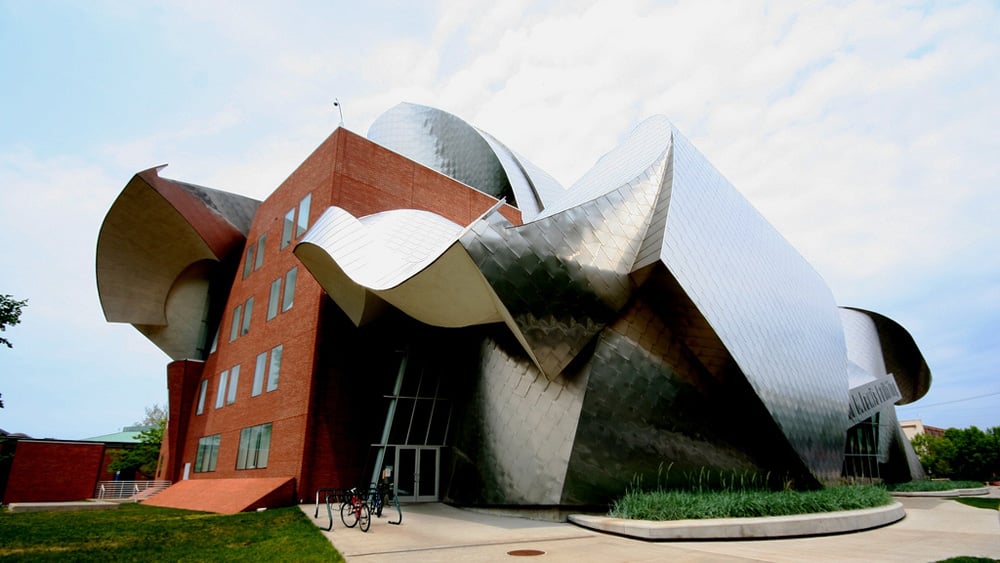 November 25, 2013
Peter B. Lewis, Philanthropist and Patron of Architecture, Dies
The philanthropist Peter B. Lewis, known in the architectural community for his support for Frank Gehry, died on Saturday.
The architecture world lost a great patron on Saturday, when Peter B. Lewis, the iconoclastic billionaire insurance man and longtime supporter of Frank Gehry, died of a heart attack at the age of 80.
Lewis famously worked with Gehry for more than a decade on a house, whose (largely hypothetical) budget at one point reached $80 million and whose very real fees totaled $5 million. After several iterations, Lewis pulled the plug on the project. "He kept me trying things, exploring things," Gehry told the Cleveland Plain Dealer's Steven Litt. "I think he never intended to build the house. He didn't need it." The fees generated by the episode—easily one of the century's most notorious unbuilt projects—helped the Gehry office invest in the computer technology that enabled the creation of the Guggenheim Bilbao and helped spawn the digital architecture paradigm. Gehry once said working on the Lewis house was like receiving a MacArthur genius award.
Lewis—who had a very public falling out with Thomas Krens, the director of the Guggenheim Museum, and a tempestuous relationship with Cleveland, his hometown—remained close friends with Gehry, funding other projects by the architect, including the Peter B. Lewis Building at Case Western Reserve University.
---
More from Metropolis
---
The Peter B. Lewis Building at Case Western Reserve University, designed by Frank Gehry.
Courtesy Flickr User OZinOH
Perhaps fittingly, Lewis made his fortune by figuring out how to profitably insure high-risk drivers, turning a regional company, Progressive Corporation, into a national brand. In 2005, Forbes estimated his net worth to be $1.6 billion. Lewis gave roughly a third of that away, to a slew of organizations and causes, including the American Civil Liberties Union, a campaign to legalize marijuana, and various cultural institutions. He gave his alma mater, Princeton University, more than $200 million.
Architecture patrons—especially self-made ones like Lewis—are by definition strong, willful, opinionated, stubborn. (Lewis once boasted that he'd fired more Harvard Business School graduates than most people hire.) The attributes that make them successful enough to underwrite architecture on a grand scale are exactly what makes them capable of both magic and mayhem. Their gifts come with string attached. But sometimes, when the patron and architect click, when a Peter Lewis meets a Frank Gehry, history is made.