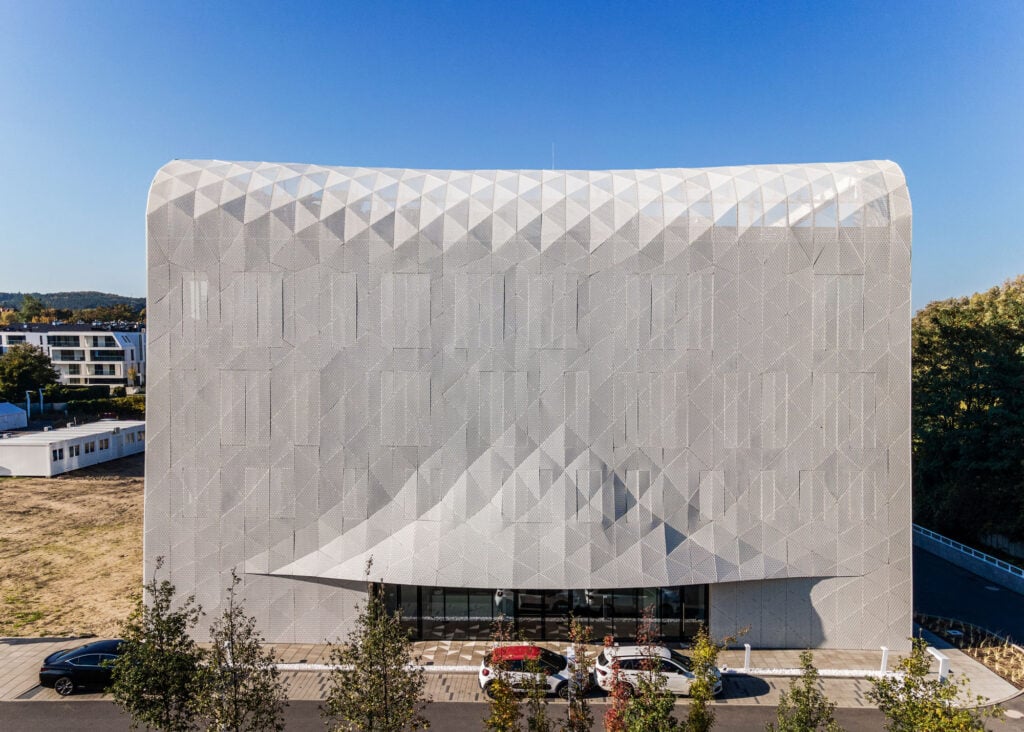 June 14, 2022
In Poland, A Medical Building Takes Inspiration from the Sea
The photographer Pierre Carreau— who specializes in capturing waves as they break—partly inspired the project with a series called AquaViva. FAAB's design team analyzed these images and used them to create the architectural language of arched forms that shaped the building's final massing.
"When you zoom into these photos, you see how the wave divides into tiny elements in a way that is not obvious from a distance," says Adam Białobrzeski, founder and co-owner of FAAB.
---
More from Metropolis
---
"This became the perfect inspiration for us when looking for a way to create geometric variations on the facade, within a design language where the patterns and colors used are the same."
This need for variety amid familiarity was particularly important because Wave One is the first in a planned series of five interrelated medical buildings being developed in Sopot, historically known as a health resort town.
For this initial building, the design team wished to challenge the accepted vernacular of most Polish hospitals, described by Białobrzeski as "huge buildings with lots of windows where all the budget has been consumed by internal systems," into something more interesting and special, whilst also bringing a contemporary feel to Sopot.
Białobrzeski says: "As you can imagine, at the very beginning when you meet the Preservation Office, all you hear is that you are supposed to build in the city according to the local style. I would say the local style is a mixture of architecture that isn't really up to date. We had to overcome a mindset developed by people doing the same thing for many hundreds of years. That process took a lot of time."
Ultimately, local authorities threw their backing behind the project; swayed by the architects' vision for a contemporary medical complex that also nods to tradition. With ornamental features such as perforated panels that evoke detailed wooden carvings found across the region and the use of white sintered ceramics across the exterior, a reference to a color and material popular in Sopot, Wave One's unusual form is rooted in the local context.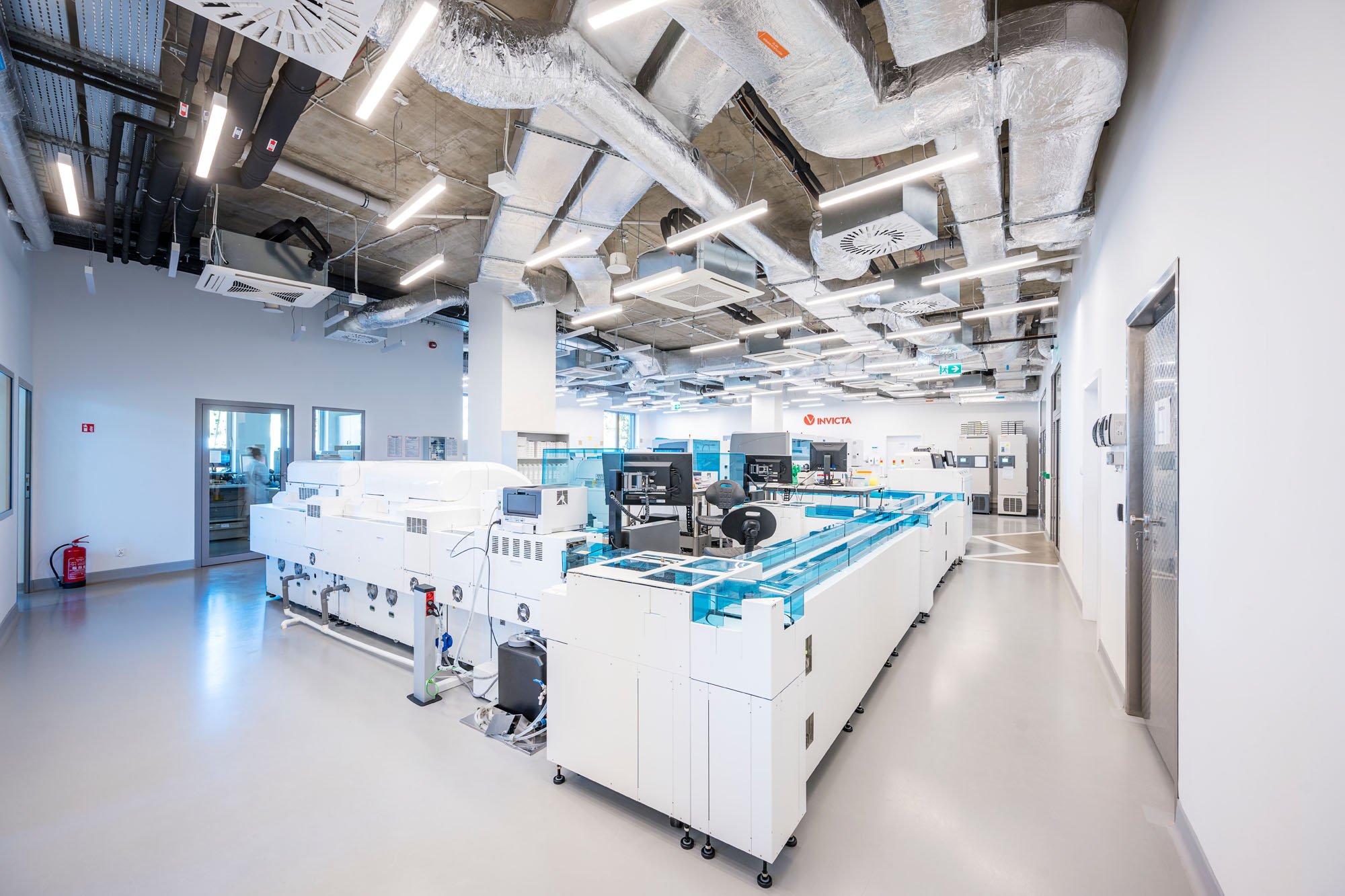 Once on site, the complex 3D geometry was handed over to local contractors, who made 1:1 mock-ups to test whether each of the highly bespoke facade panels parts would fit. Adjustments were made on-site in order to create a seamless union with the adjacent panels, and to ensure the fluidity of the perforated pattern.
"We were sculpting, rather than building, this project," says Białobrzeski. "It was constructed layer by layer. That was the biggest challenge, and it left me with a lot of gray hairs, but the result is what we wanted: a building that looks like a wave of white foam breaking on the horizon."
Would you like to comment on this article? Send your thoughts to: [email protected]