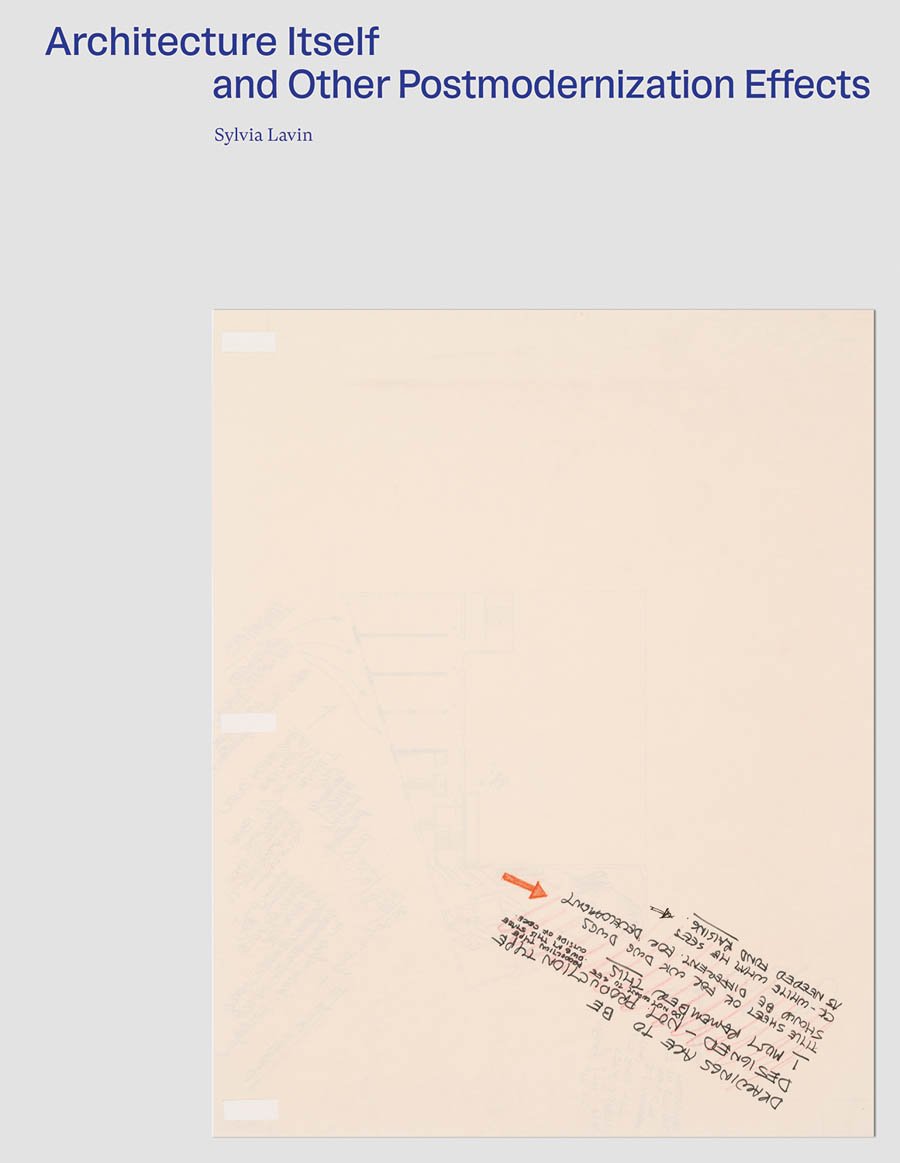 June 30, 2020
Finding Purpose in the Quotidian Relics of "Postmodernization"
A new book from the Canadian Centre for Architecture gathers the "obsolete artifacts" often overlooked by Postmodernism's historians.
---
Architecture Itself and Other Postmodernization Effects is a compilation of research that fueled Canadian Centre for Architecture's (CCA) 2018 exhibition Architecture Itself and Other Postmodernist Myths curated by Sylvia Lavin. Having set out to gather the "obsolete artifacts" that are rarely collected by architecture historians, the volume is filled with unassuming items lost or disregarded in prominent histories of Postmodernism—Charles Moore's Xeroxed invoices, a handwritten list of items stolen from Hans Hollein's car when he was a student at Columbia University, a fax from Aldo Rossi addressed to his "Friends at Disneyland," and a syllabus written by Denise Scott Brown for a course she taught at the University of California.
Using the CCA's collection as one source, Lavin also reached out to independent collectors and architecture offices to unearth the exhibition materials. In the richly illustrated volume, the objects and ephemera are accompanied by essays from 16 contributors. Four section introductions written by Lavin accompany these essays, beginning with an introduction titled "How Architecture Became Attitude." For CCA chief curator Giovanna Borasi, the artifacts informed a reevaluation of the types of objects that CCA does and does not collect. They also serve as a counternarrative to Postmodernism's preoccupations with style and individual genius, and reveal "the technical, legal, and material procedures that were necessarily suppressed in order to produce the myth of architecture as an autonomous art."
You may also enjoy "With the Reissue of Reyner Banham's Classic, Tracing the Megastructural Moment."
---
More from Metropolis
---
Would you like to comment on this article? Send your thoughts to: [email protected]
---
Register here for Metropolis Webinars
Connect with experts and design leaders on the most important conversations of the day.