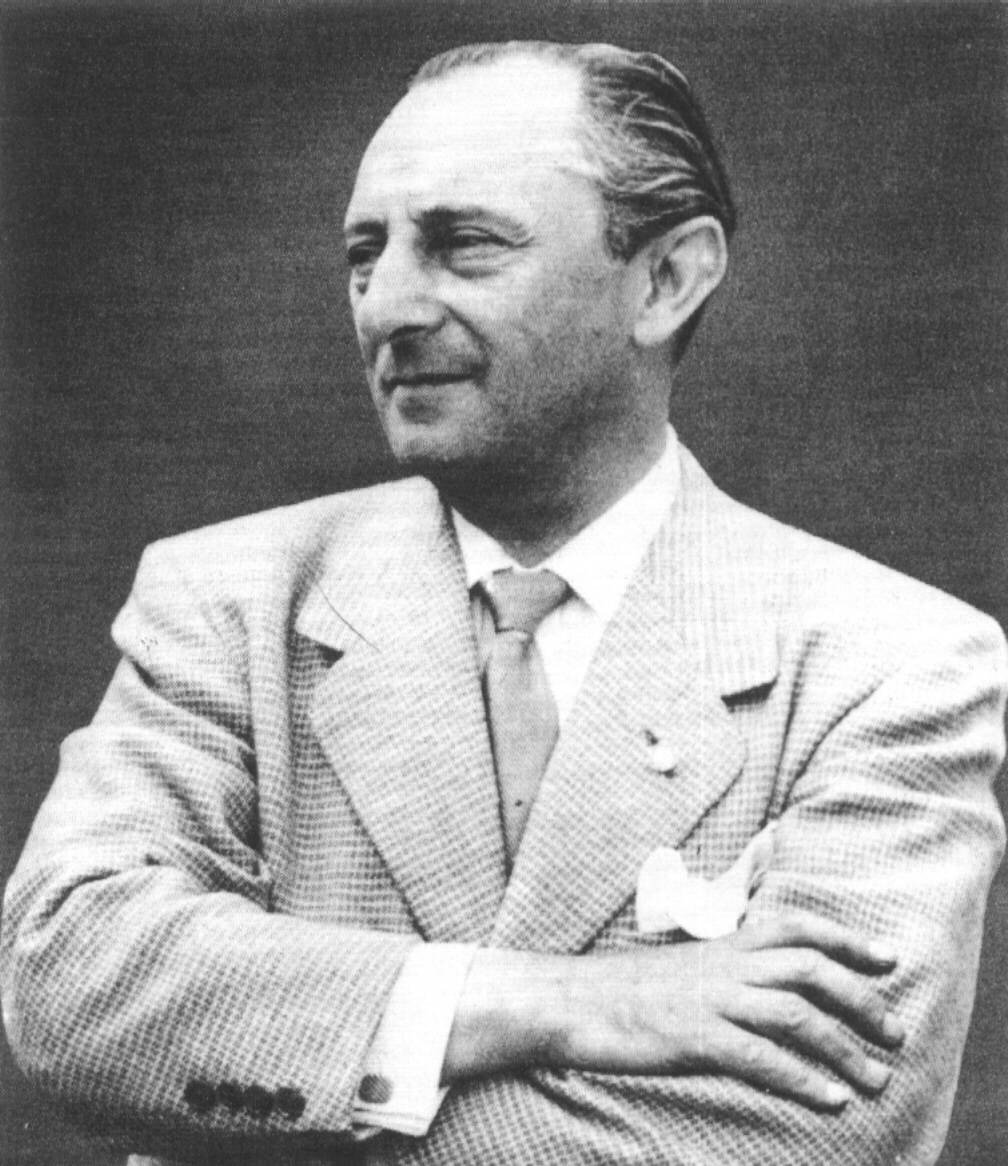 May 9, 2013
Remembering Frank Lloyd Wright's Demolished Car Showroom
Park Avenue's Hoffman Auto Showroom is lost.
It wasn't a masterwork, but it was the master's work. Every day, hundreds of people walked by the gleaming space, but few may have realized its significance. A hidden gem in plain sight, the Hoffman Auto Showroom at 430 Park Avenue, opened in 1955. It was one of just three Frank Lloyd Wright projects in New York City. And now, it's gone.
Wright's bijou, as he described it,1  was the architect's first permanent work in the city, his first constructed automotive design, and one of his few interior-only projects. Realized during New York's post-World War II commercial construction boom, it was the architect's single gesture along the corporate corridor of International Style buildings designed by his rivals, the "glass box boys."2  The showroom's signature ramp was also one of Wright's several design experiments with the spiral, culminating in the Guggenheim Museum.
The showroom was a bijou to me, too. It's a character in my book, Frank Lloyd Wright in New York: The Plaza Years, 1954-1959. I spent considerable time studying, visiting, and writing about it. Imagine my shock on a warm day last month when I walked by showroom and witnessed it being gutted. A woman in construction gear, standing in front of the open doorway waved pedestrians past clouds of dust and dumpsters filled with the showroom's remains en route to a nearby dump truck.
---
More from Metropolis
---
When long-time tenant Mercedes vacated the space last December, the Frank Lloyd Wright Building Conservancy among others had been actively advocating to save it. But the fate of historic interiors in New York, where the power of real estate looms large, is always precarious. I later learned that once the possibility of a landmark hearing for the showroom was mentioned, the owner obtained a demolition permit and took immediate action.
That morning, as history evaporated before my eyes, I texted the news to a Wright community contact, and the word quickly spread.
Foreign automobile mogul Max Hoffman
Courtesy of Mercedes-Benz of North America
Emblematic of its time in both design and function, Wright's jewel of a showroom had a wonderful human story, too. It was the product of a commission set between two fast friends—Austrian automobile importer Max Hoffman and America's greatest architect— both of whom shared a love of fine automobiles and showing them off. Hoffman was the kind of fine feathered client Wright particularly enjoyed and was also one of the few for whom he completed multiple commissions. He was already in conversation with Hoffman about designing his home in Rye, New York, when their talks about the showroom began. The auto mogul's offer to provide imported vehicles as compensation for services rendered made the partnership all the sweeter for Wright. Accepting immediately, he wrote to Hoffman that his ownership of Porsches would be "good for the appreciation of this fine foreign car" as there were none "within hundreds of miles of Madison, Wisconsin."3
Wright's vision for the Hoffman Auto Showroom
Courtesy of The Frank Lloyd Wright Foundation Archives, the Museum of Modern Art, Avery Architectural & Fine Arts Library, Columbia University, New York
Though, as I write, the bulk of Frank Lloyd Wright's archives are en route to Columbia University's Avery Architectural & Fine Arts Library and the Museum of Modern Art, there is little of his work left in New York now aside from the renowned Guggenheim Museum—the Usonian Cass House on Staten Island, and, if you count it, the Little House II living room installed in the Metropolitan Museum of Art's American Wing.
Host to an array of the latest and greatest imported cars for nearly 60 years, the Hoffman Auto Showroom was a small yet vibrant slice of our built history, underappreciated in a locale where the value of square footage frequently supersedes its contents.
I don't know why I walked past the showroom on that sunny day last month. Maybe fate drew me to witness its demise after so much studied reflection on its life. I've heard rumor that the gutted space may become a bank—a commodity we already have on almost every corner here. Regardless, it will be a long time before I walk by the intersection of 56th Street and Park Avenue again.
---
Debra Pickrel, principal of Pickrel Communications in New York, is co-author of Frank Lloyd Wright in New York: The Plaza Years, 1954-1959 (2007, Gibbs Smith) and served on the Frank Lloyd Wright Building Conservancy board of directors for six years. In 2011, she wrote "Remembering Edgar" in memory of her friend and Wright apprentice Edgar Tafel for this website.
Endnotes:
1. Frank Lloyd Wright, letter to Max Hoffman, October 13, 1955, Frank Lloyd Wright Archives.
2. Brendan Gill, Many Masks: A Life of Frank Lloyd Wright (New York: G.P. Putnam's Sons, 1987), 483.
3.  Frank Lloyd Wright, letter to Max Hoffman, July 14, 1952, Frank Lloyd Wright Archives.