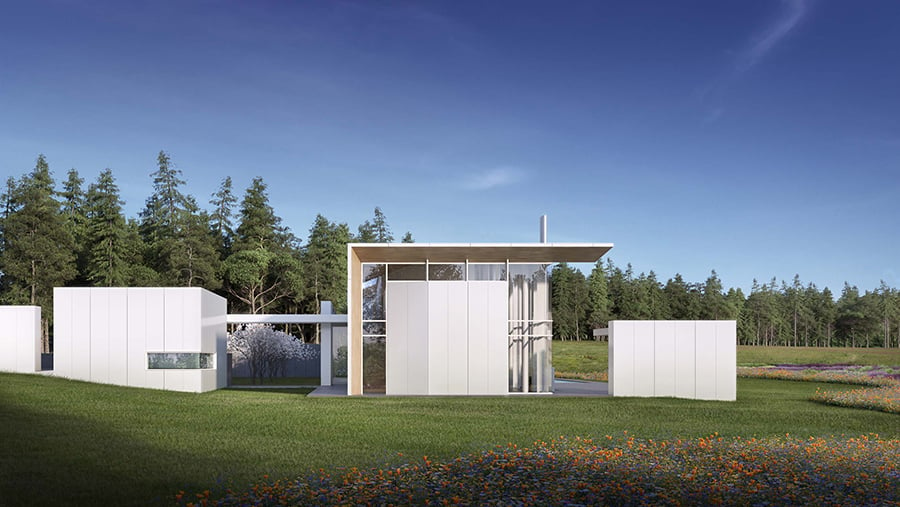 November 7, 2017
Richard Meier Reveals Designs for Luxury Villas in the Czech Republic
The villas will be part of a larger 345-acre development that also includes projects by Eva Jiřičná and John Pawson.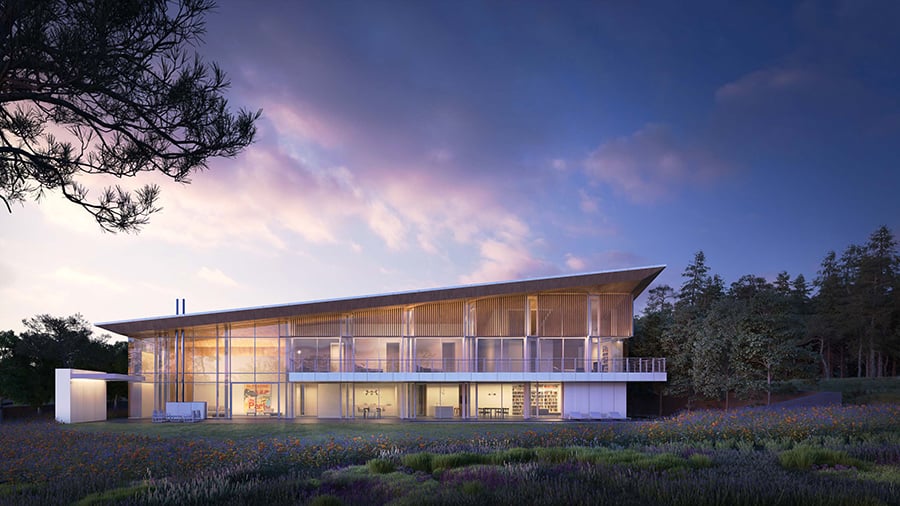 Today, New York–based Richard Meier & Partners unveiled designs for two villas located about ten miles outside Prague.
The two houses–dubbed the Oaks Prague Villas–are 7,965 square feet and 6,674 square feet in size. Both feature an opaque, white gridded facade and a glassy, transparent exterior in the rear. Programmatically, "each villa consists of a series of private spaces located on the second floor and public spaces on the ground level where residents meet and entertain, both open to the extensive views of nature," said Meier in a press release.
Local regulations mandated a pitched roof, so Richard Meier & Partners designed a gabled roof with a twisting plane. Vivian Lee, design partner-in-charge, said the firm "…saw the challenge in designing a sloped roof based on the zoning requirement for the Oaks Prague Villas as an optimistic opportunity to deliver a recognizable structure with modern aesthetics while embodying clean geometric lines to the overall building." The white panels are a composite material while the ceiling is cedar. "The interplay of light and shadow from the screens on the south-facing facade animate the light-filled interior spaces throughout the day, while the more static volumes and planes at the North anchor the structure," added Lee.
---
More from Metropolis
---
The 345-acre Oaks Prague Development–which includes these two villas–features 250 homes, a boutique hotel, wellness center and spa, country club, golf course, tennis academy, equestrian center, and kindergarten, among other amenities. Architects Eva Jiřičná and John Pawson have also designed projects for Oaks Prague as well.
You may also enjoy "Brad Cloepfil of Allied Works on Designing Modern Homes."