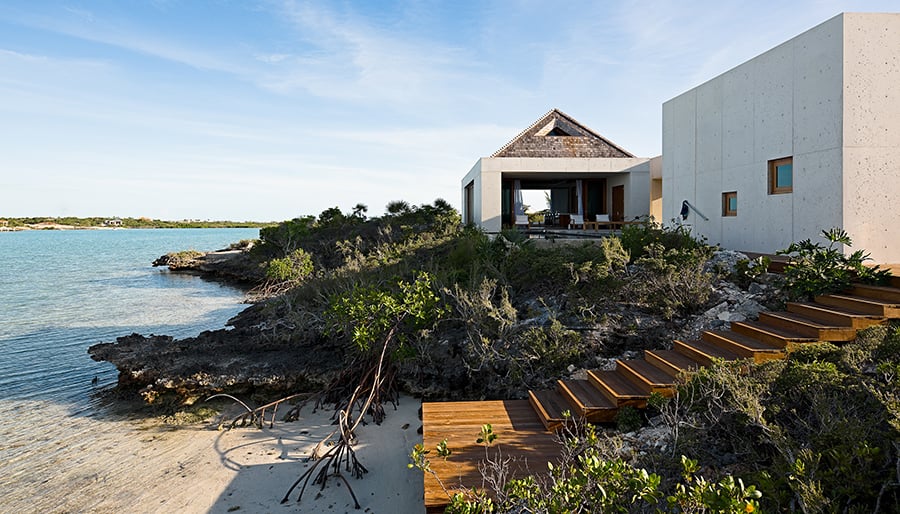 May 3, 2018
Rick Joy Uses Concrete to Carve a Secluded Escape on a Tropical Island
This 3,150-square-foot-residence balances privacy with sweeping ocean views.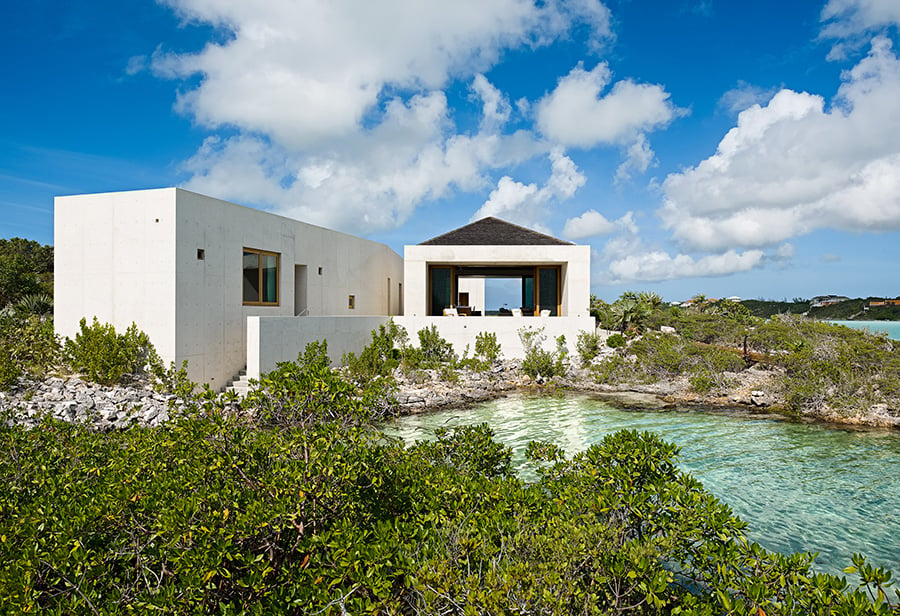 ---
While most firms strive to connect their buildings to their sites, some architects take a more literal approach. For this home located on the southwest coast of Providenciales—an island in the Turks and Caicos archipelago—architect Rick Joy specified concrete mixed from local materials.
"I thought that by using sand, aggregate, and water from the nearby islands, that it would be a better carbon footprint diagram, and also just relate more to the place," says Joy, who's the principal of his eponymous Tucson, Arizona–based firm. The concrete, whose color aims to match its sandy surroundings, is contrasted with warm sapele mahogany that outlines doors and windows.
The idyllic site did present challenges, namely a busy adjacent street that threatened the residents' solitude. Consequently, Joy shaped the home to maximize privacy while maintaining views: Concrete walls and small windows face the street while the house opens on its ocean-facing side with a large courtyard, freestanding living room, and pool. The residents can lounge in the infinity pool or walk to the water via a sandy beach located on the property. 
---
More from Metropolis
---
The freestanding living room is topped with a pointed, wood-shingle roof that slopes dramatically on the windward side to lessen the impact of hurricane gales. The steeper, leeward side features a large opening to allow hot air to rise and exit the structure.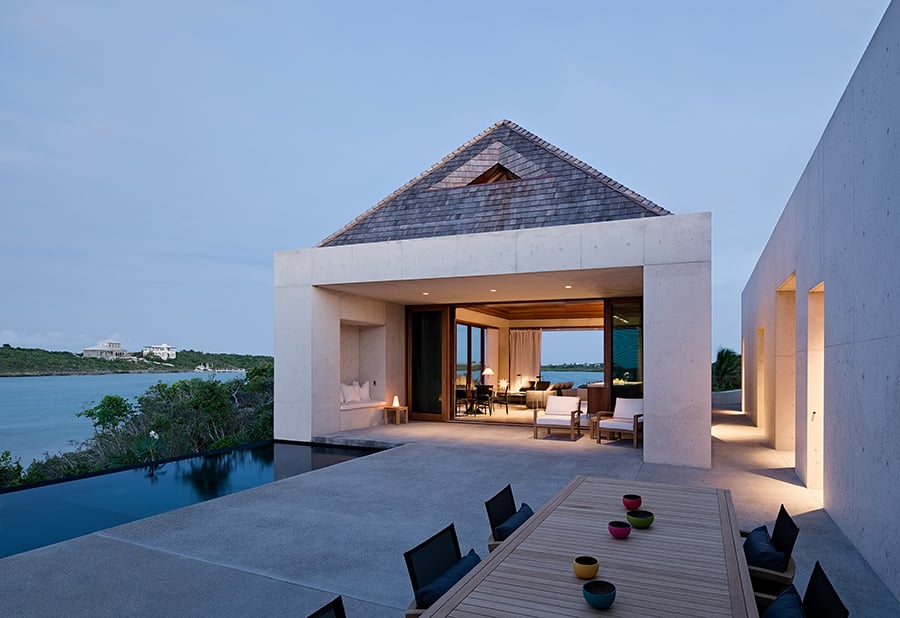 ---
Achieving the correct appearance of the concrete was no small task. "It's just so remote and [there's] not a big construction industry there," Joy says, adding that "no one had done cast-in-place concrete on the island before."
The architect enlisted the help of Reg Hough, a concrete consultant who has worked closely with the firm. With a few associates in tow, Huff came to the island and taught the builders the proper mixing and casting techniques. "It's really quite remarkable how well they did," Joy said of the workers, "these young guys, they became masters." 
You may also enjoy "Inspired by Nature, wHY Designs a Bold Shell for This House in Thailand."