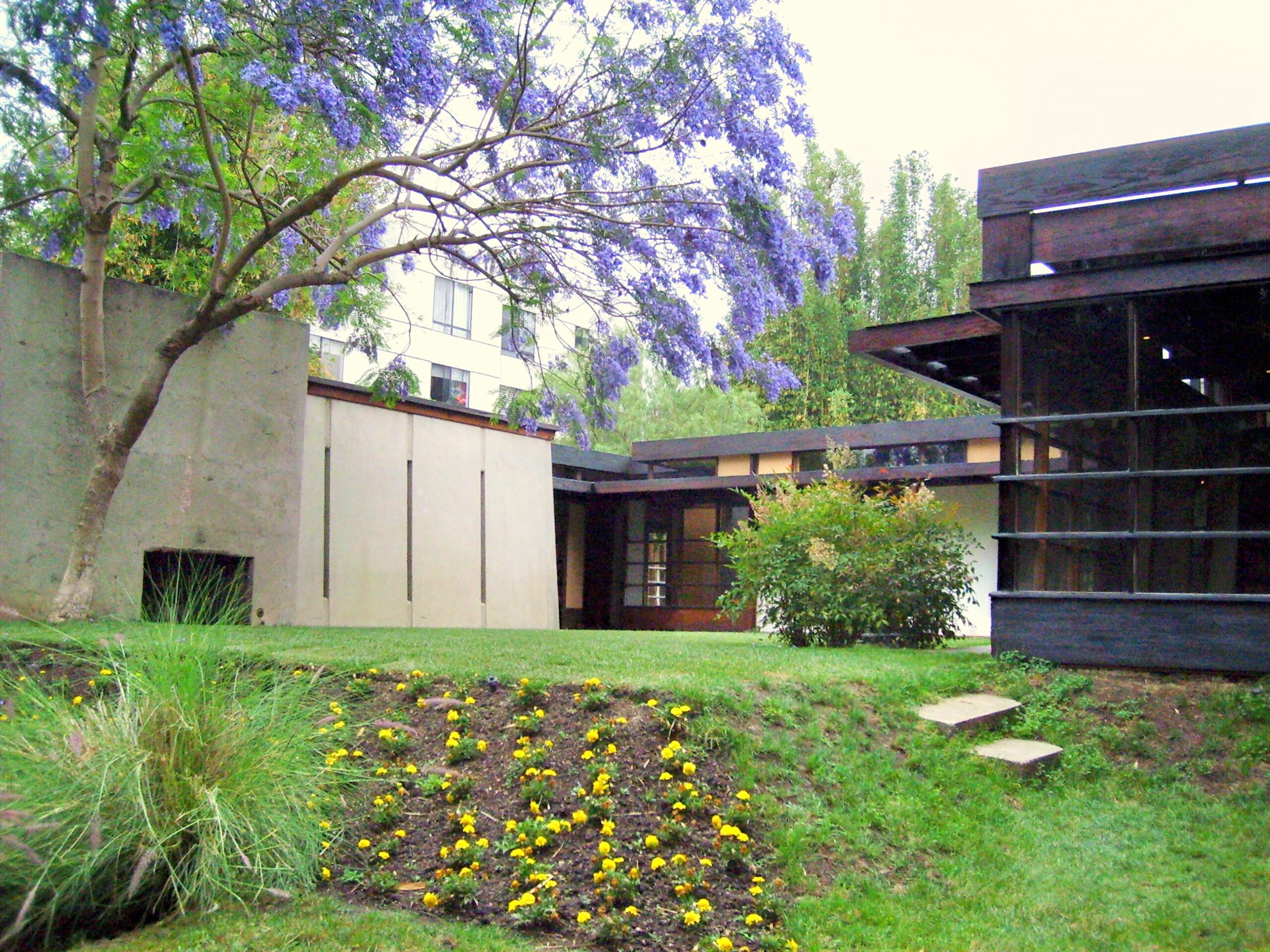 September 7, 2013
The Schindler House Was the Source Material for Californian Architecture
From utopian communal living to pioneering the modern American dwelling
All photos courtesy Paul Clemence
On an undistinguished street in West Hollywood otherwise populated by steroidal garden apartments, there lies, behind a curtain of trees, an acre or so of stubbornly transcendent originality—the home and gardens of Rudolph Schindler. Born in Vienna in 1887, Schindler studied architecture under early modern pioneers Otto Wagner and Adolf Loos. In 1914, he set off for Chicago to work under Frank Lloyd Wright, who eventually sent him to supervise work the famous Hollyhock House in Los Angeles. Schindler ended up staying in LA for the rest of his life.
He was an unlikely Angelino: a curmudgeon in a city that always aims to please; a devout socialist at Ground Zero of shame-free capitalism; a dreamer of communal life in the land of hyper-individualism. To survive in such an unlikely climate, Schindler set about designing shelter for himself, his eccentric wife Pauline, and the Chaces, another young couple who shared the same bohemian predilections. In the process, he designed what is often regarded as the world's first house in the Modernist style.
---
More from Metropolis
---
For a Californian like myself, a first glance at his creation can be rather underwhelming. But that is only because Schindler's radical innovations have all become such commonplaces of California architecture: open floor plan, flat roof, sliding glass doors, seamless movement from the house to a garden that turns its back to the street.  Yet in 1924, all these things were considered so bizarre that the local planning authorities denied permission to build. Eventually a temporary permit was granted, reserving the right to halt construction at any phase. They never saw fit to interfere further, and Schindler got to build out his dream.
Both the style and construction of the house were completely novel. The floors, for example, are bare concrete. The walls, too, are concrete, with unadorned slabs separated by tiny strips of opaque glass rather than windows. To balance the industrial chill of cement, redwood framing of roofs and windows provides natural warmth. The effect is strongly reminiscent of traditional Japanese architecture, with its simple, modular plans and rustic elegance.
But perhaps most compelling is the way the house expresses how Schindler felt life should be lived. Essentially, the floor plan consists of four "studios"—a live/work space in which each member of the nano-community could pursue his or her own pleasures and muses. The two families shared a common service area for cooking, laundry, and storage. However, there was no formal living room for either couple. Instead, each pair of studios faces onto a semi-private green space that, in mild Los Angeles, served as what today might be called a Great Room—a common space for shared activities like dining, recreation, and entertaining.
Atop each pair of studios was the crowning feature in Schindler's bid to deconstruct the barrier between nature and shelter that had long defined European domestic architecture. Instead of bedrooms, each couple had a "sleeping basket"—a rooftop porch that enabled them to sleep in the open air.
Despite his desire for communal living, Schindler was, if not a misanthrope, then at least a difficult personality. He had trouble winning major commissions, and very quickly his idealistic communal life began to dissolve as well. The Chaces moved out after just a few years. They were replaced by his friend and fellow architect, Richard Neutra, who went on to fame and fortune as California's preeminent Modernist. As Neutra's star rose, the two old friends clashed, and Neutra, too, moved out  after a few years. Soon it was Pauline's turn; the couple separated in the late 1920s. Other iconoclasts came and went, including novelist Theodore Dreiser, photographer Edward Weston, and composer John Cage—no doubt attracted by Schindler's bohemian vision. But none stayed long. Meanwhile, at the edges of the compound, Los Angeles continued to bloom meretriciously.
Eventually, Pauline returned, occupying the two studios built for the Chaces. The divorcés spent the rest of their lives there, separate but adjacent, just like the studios themselves. Standing in Schindler's—the largest and sunniest of the four studios—you feel a surge of sadness for a man who longed for communion, who built what he thought would be its ideal stage, but who ended up isolated in his own bright, empty room.
---
Robert Landon writes about architecture, design and the arts and their social functions in the contemporary world. His work has appeared in the Brooklyn Rail, Dwell, the Los Angeles Times and many other publications. For more info, please visit www.robert-landon.com.