November 2, 2021
A Water Utility Office Designed to Rival Most Museums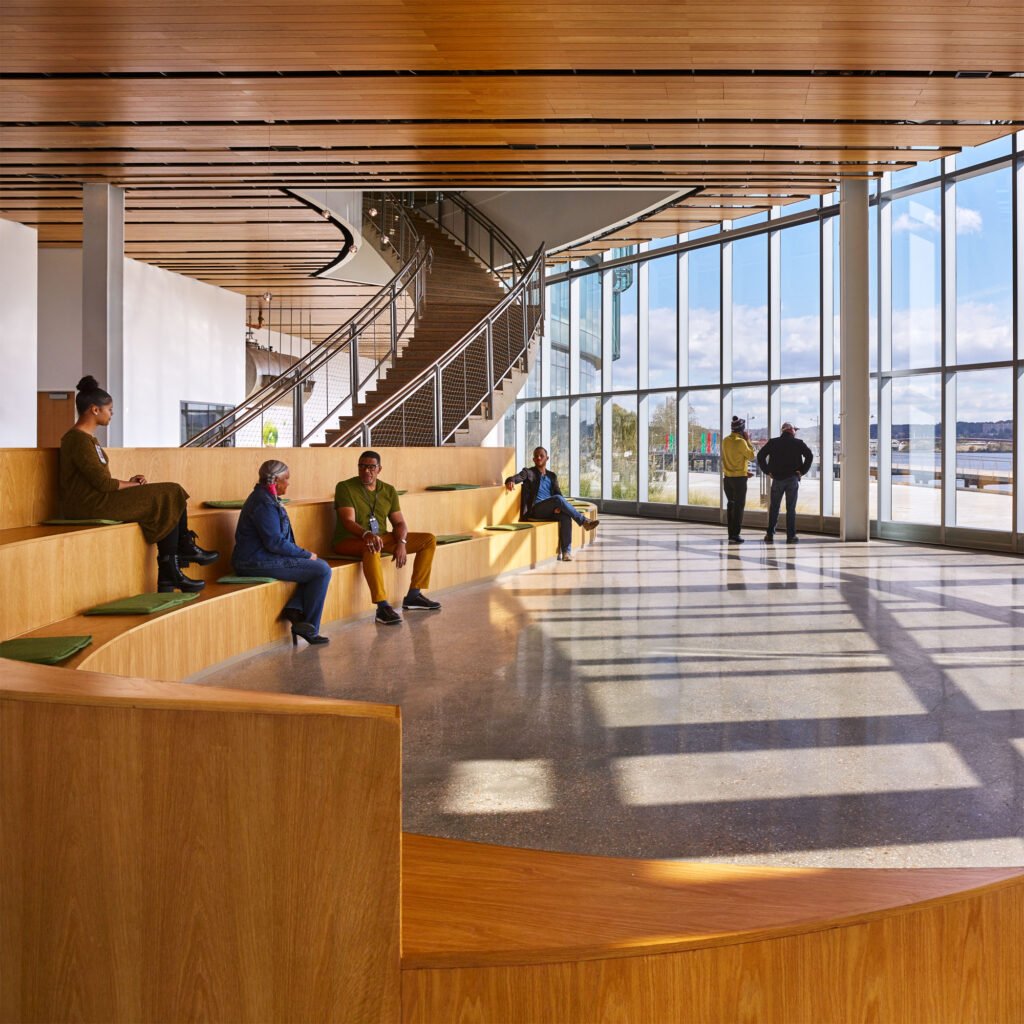 It's also uniquely engineered: The building's concave shape accommodates an existing two-story pumping station on one side. And positioning the 150,000-square-foot headquarters around that station's two story structure also placed it above the rest of its waste-water operations, which are buried below grade. So the architects had to design the headquarters to structurally "float," using a 200-foot-long truss that supports the building's entire back half. "[The pump station] below grade extends in every direction," says SmithGroup vice president and lead design principal on the project Sven Shockey, as he explained how the station and several century-old brick sewer mains connected to it had to be protected.
Like the sewer lines, the team's various sustainability schemes seem to have stemmed out from this plan.
The shape that accommodates the pumping station also creates rounded wings, which enable the building to passively shade itself, and maximizes river views and daylighting deeper into the space. Steps for "floating" the building over the station also supported SmithGroup's resilience goal of raising the overall site one foot above the 500-year flood plain.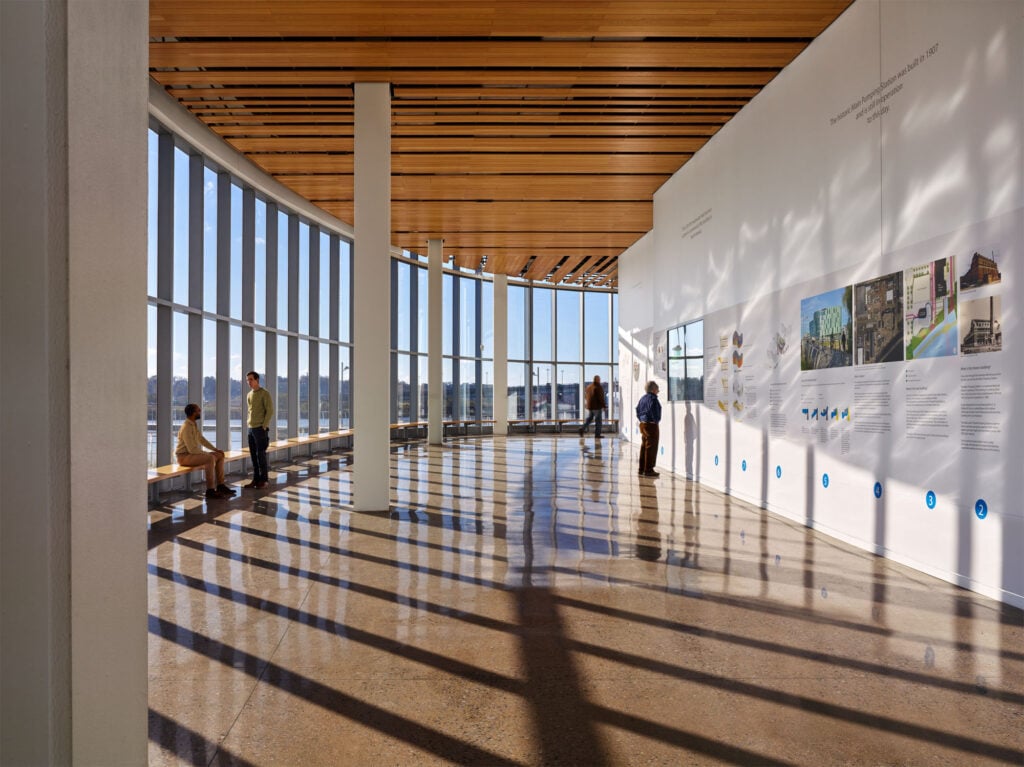 With two thirds of D.C.'s waste water being pumped beneath the new offices, designers were able to apply new sewage waste energy exchange technology (SWEE) to turn the flow into a medium for transferring or absorbing heat to warm or cool the new building's interiors.
The skin's tinted glass is cantilevered three feet off the curtain wall, like sunglasses to provide an additional source of shade and protection from heat gain.
"We created a solution-driven process," Schroeter says. "It was about being vulnerable to whatever the final outcome was going to be."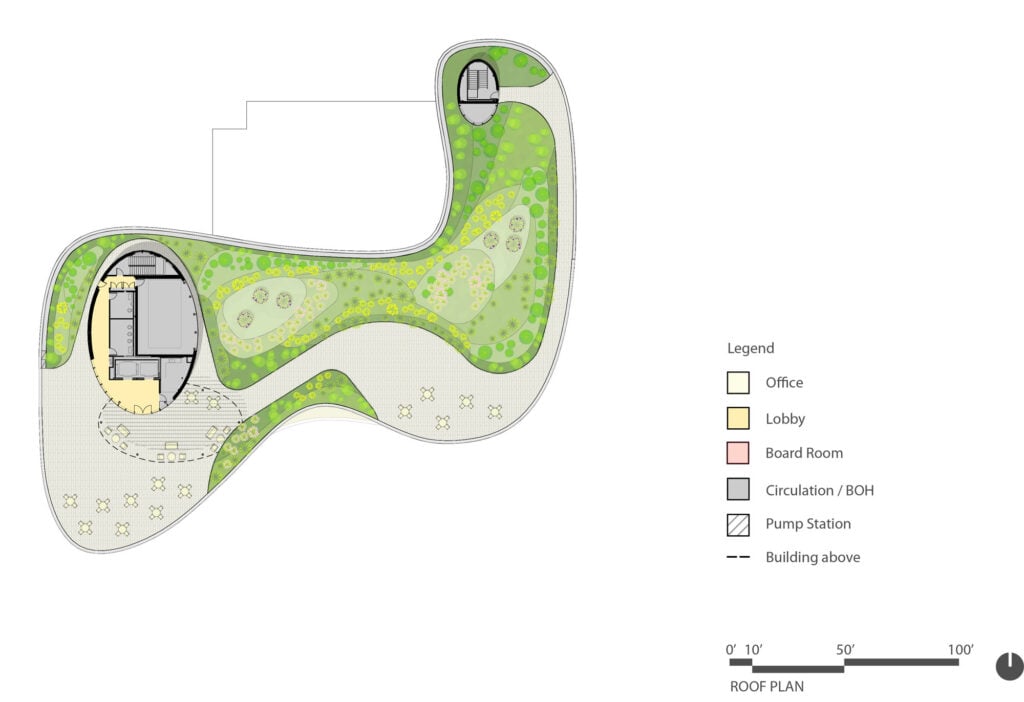 Would you like to comment on this article? Send your thoughts to: [email protected]