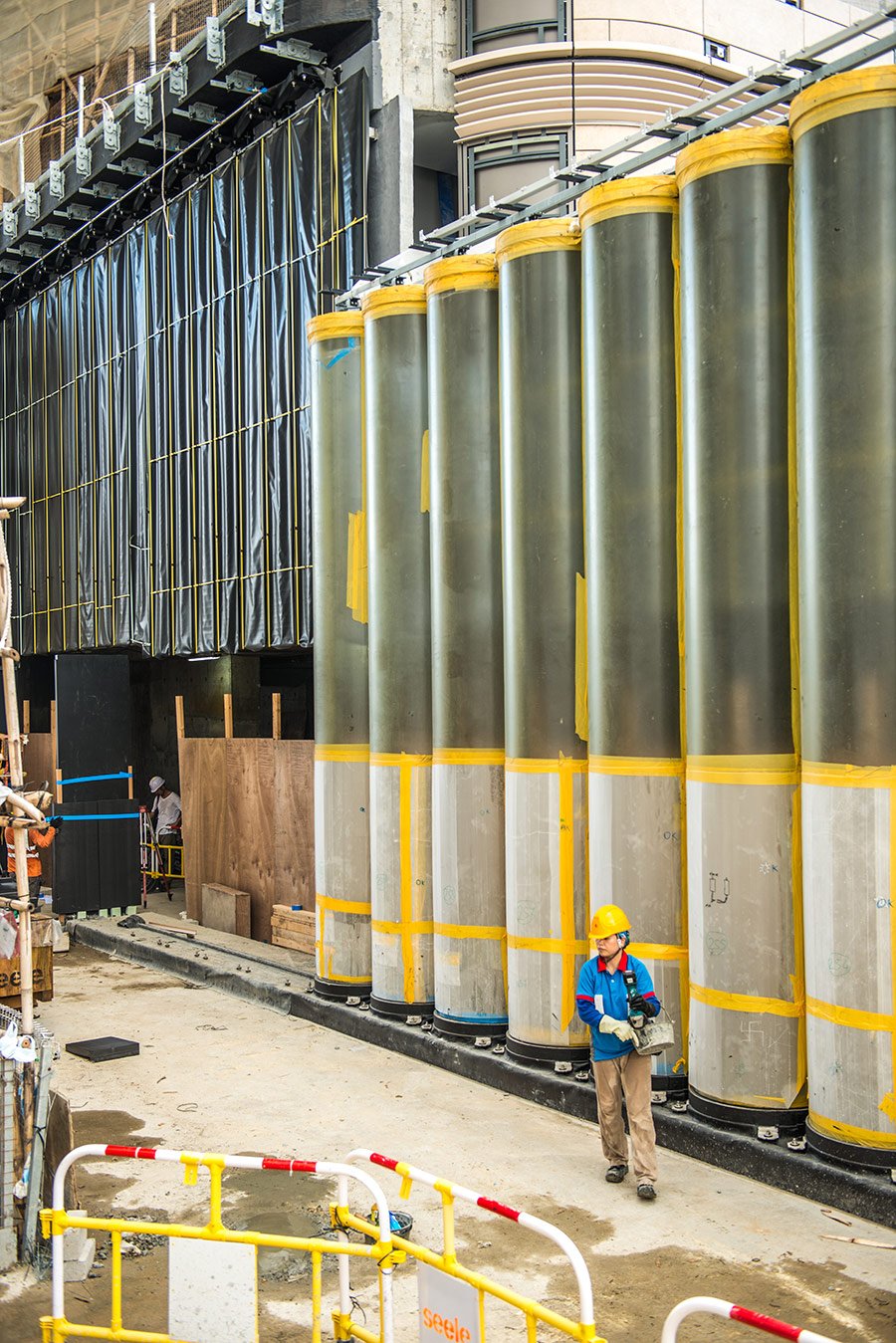 February 23, 2018
Take a Sneak Peek at SO–IL's New Hong Kong Museum
The CTF Museum, slated to open in mid-2019, is enveloped in hundreds of almost-30-foot-tall glass cylinders.
---
For the Manetti Shrem Museum at UC Davis, Brooklyn-based firm SO–IL (working with Bohlin Cywinski Jackson) designed a sweeping 50,000-square-foot steel canopy that produces a dramatic play of light and shadow. The firm likes to play with envelopes, whether it's a 510,000-ring chainmail skin or simple stretched fabric. But for a new art museum in Hong Kong, SO–IL is taking a familiar architectural material—glass—and bending it to its literal limits.
The museum, called CTF, is embedded within the sixth and seventh floors of a mixed-use development designed by New York firm KPF and owned by Hong Kong–based New World Development.
The developer's executive vice-chairman Adrian Cheng has art world ambitions for the project. Cheng, the founder of K11 Art Foundation, a not-for-profit organization that promotes Chinese artists, initially commissioned SO–IL to design a flagship location for the foundation. However, the project expanded and evolved: the museum would be entirely separate from K11 (which owns no permanent collection) and would instead house the Cheng family's extensive Western blue chip and Chinese Post-War art collections. The museum would also house exhibitions of borrowed artworks and exhibitions traveling from abroad.
---
More from Metropolis
---
"Hong Kong's incredibly financially rich but not enough a cultural establishment," says SO–IL principal Jing Liu. "There's really no venue in Hong Kong that's able to do [this] at this moment."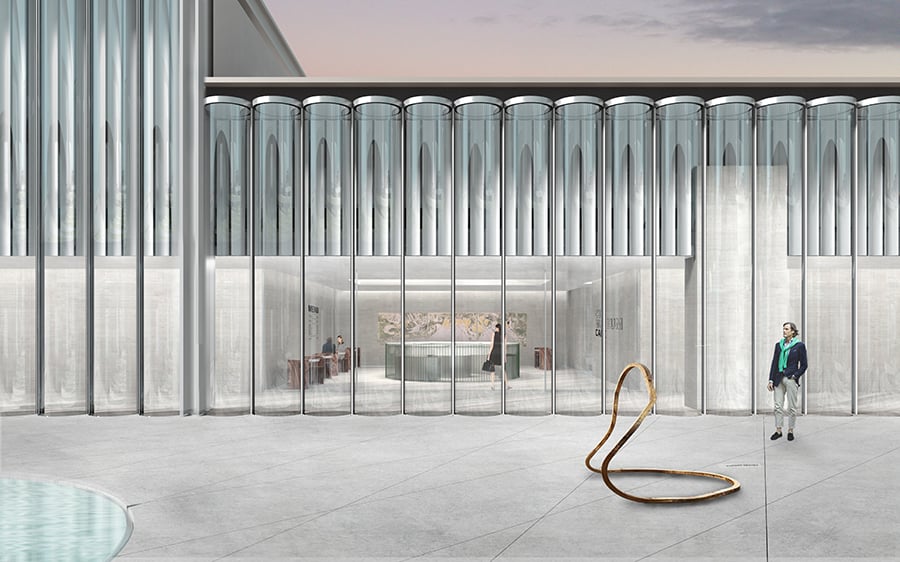 ---
With the museum's building already designed by KPF, SO–IL's first major challenge was to distinguish the museum itself. "We said that we can't just do an interior and put a museum in there; this is a very important project," says Liu. "It needs to be a feature for Hong Kong. It needs to expand beyond its footprint to signal something."
Even with the client onboard, building codes gave the firm a very narrow bandwidth. Moreover, Liu described how the facade needed "to have enough substance and create this separation from the everyday but also, expression-wise, [not] shy away from the everyday, which is all these commercial activities that are happening around it in this mixed-use, hyper-urban environment."
The architects landed on glass but opted for something more monumental in lieu of a curtain wall. There are some 475 enclosed glass cylinders, each around 30 feet tall, that ring the museum. The facade will immediately stand out when viewed from afar: "It's a horizontal sliver, but there is verticality to it. Because it's glass, it creates this transparency that you typically don't see on the facade of these buildings," describes Liu. "The idea is [the building is] on display, you can see into it. [That's] very much the expression we wanted to project out."
The glass also helps the interior separate from the rest of the building. "When you're walking close to it, you realize that transparency is something quite monumental. It kind of creates a new ground in that way." Liu hopes that its appearance will help visitors "reset" when they arrive from the bustle below.
The 107,000-square-foot museum is divided by an open-air public plaza; galleries on its Eastern half are double-height and will house the larger artworks.
While the glass's transparency is striking, it may be its acoustics that surprise the most in-person. Approaching a glass mock-up, "I felt my heart race a little bit because you feel the sound waves," says Liu "When you're a meter or a half-meter away from the glass, the soundscape completely changes."
You may also enjoy "Qatar's Msheireb Museums Pioneer a New Kind of Middle Eastern Cultural Architecture."