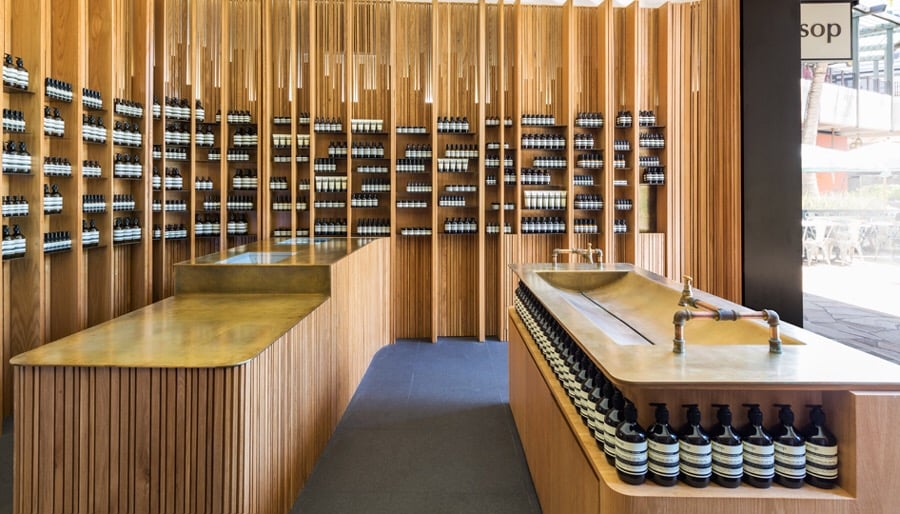 March 14, 2018
Superkül Reveals How It Designed Two Nature-Inspired Aesop Stores
The Toronto firm, headed by Meg Graham, designed two stores for the skincare brand in Canada and Hawaii with the goal of connecting customers to their natural surroundings.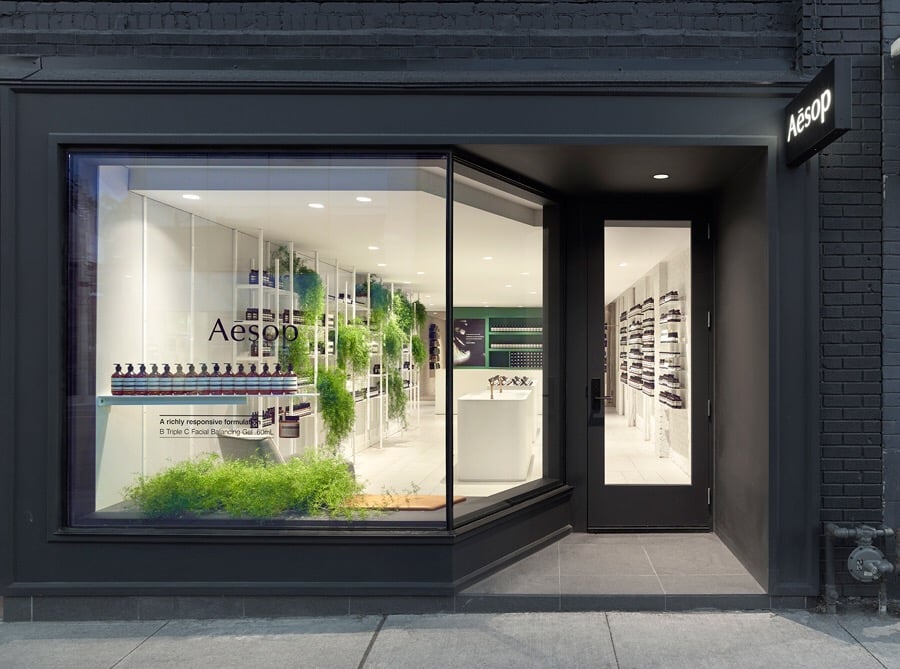 ---
When Meg Graham, co-principal of the Toronto-based firm Superkül, was asked to design two stores for the Australian skincare brand Aesop, she was eager to accept. Aesop places great value on the design of its stores (tapping firms such as Snøhetta, NADAA, and Brooks + Scarpa) focusing on quality and sensitivity to context.
"I mean, what fun for an architect!" Graham told Metropolis. "Aesop really wants something very specific for each store, and out of that comes a potent origin story that gives each store their gravitas."
Aesop asked superkül to design the company's first Hawaii-based store, Ala Moana, in Honolulu, completed in 2015, and its second Canadian store in the Rosedale neighborhood of Toronto, completed in 2016. (Superkül had also previously designed Aesop's flagship Canadian store Queen Street West, also in Toronto.)
---
More from Metropolis
---
When the design team approached the Rosedale store—a 980-square-foot space in a dense residential enclave north of downtown Toronto—it required a more minimalist design than the first Canadian store. "Rosedale is a much older area at the edge of a ravine, so we liked this idea about developing a secret garden," Graham says. Matte whitewashed walls complement the pale concrete counters and porcelain tile floors. Counters are engulfed by green plants, with scattered lights overhead meant to simulate sunlight. "Aesop has a particular interest in a full sensory environment. So, it's about touch. It's about smell. It's about sight. It's about hearing," Graham explains.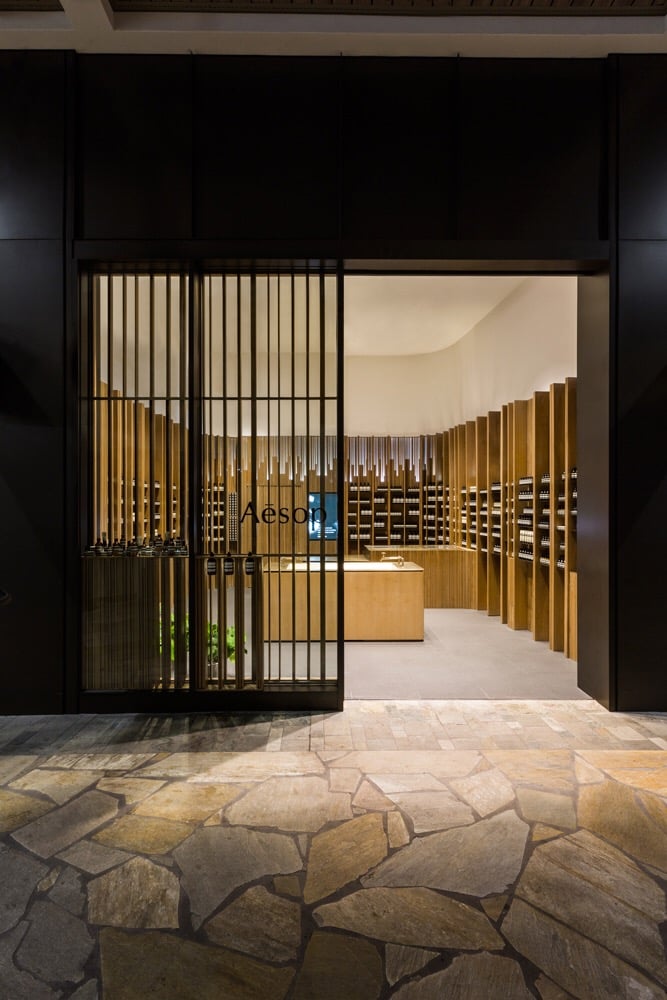 ---
The Ala Moana location also strives to envelope customers in its surroundings. "[Ala Moana] is about trying to create the sensation of being within a field with these plants that reach for the sun," Graham says. The modest 500-square-foot space is inspired by the creation myth of the Hawaiian Islands, and by the importance of the Taro plant to the Hawaiian people. White oak slats cover the walls and scattered LED lights hidden behind the stalks evoke a sensation of sunlight peeking through the leaves. The bronze shelving embedded in the walls adds further warmth to the interior. "We wanted to take a very monochromatic approach [to the store], we really wanted it to feel singular," Graham said. "Aesop's not afraid of aging. It's not about being scrubbed and perfect, it's about having a kind of timelessness to it."
You may also enjoy "Nashville's Noelle Hotel Uses Design to Channel the City's Past, Present, and Future."