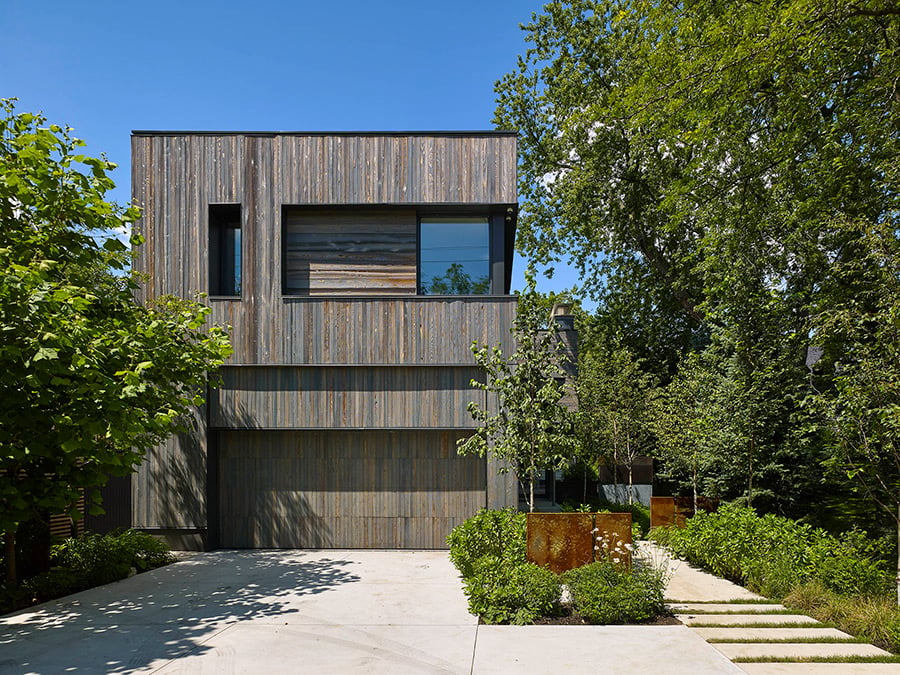 April 23, 2018
Superkül Designs a Minimalist, Charred Wood–Clad House in the Toronto Suburbs
The 1,400-square-foot residence was designed to showcase an art collection while maximizing the potential for indoor-outdoor spaces.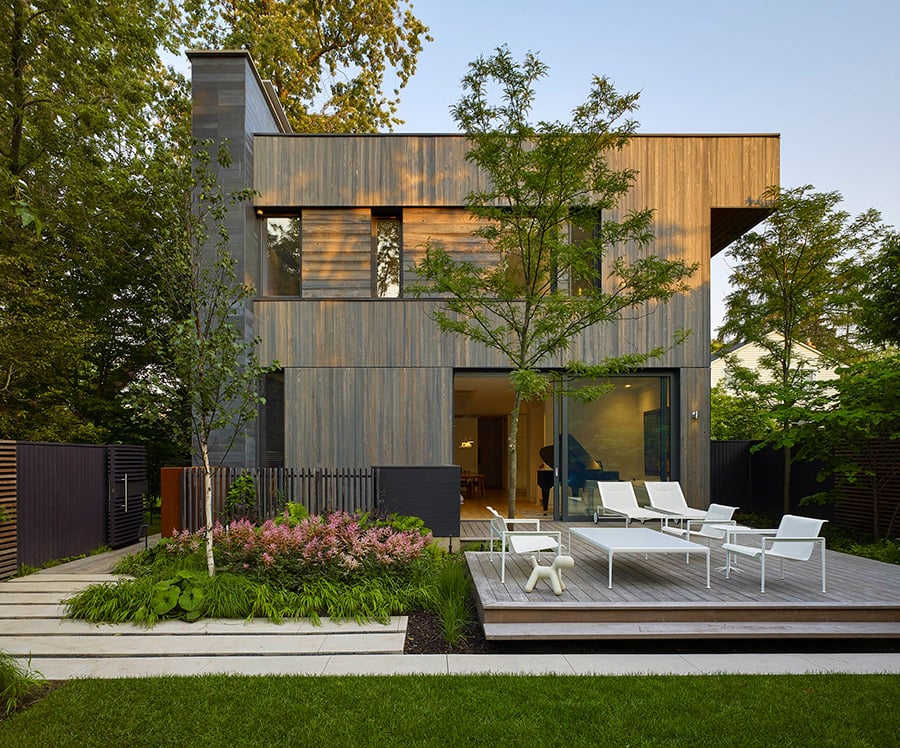 When a family of five approached architect Meg Graham to design new home, the group didn't have lavish desires. "They wanted a place of quiet and a place of calmness," says Graham, who co-founded the Toronto-based architecture firm superkül with architect Andre D'Elia.
For their site, a small lot in Oakville, a suburb of Toronto, the clients craved a minimalist residence that focused on sunlight and open space. "The two-story house is designed to maximize exposure to natural light and achieves this in part thanks to a new courtyard and two outdoor decks," Graham explains. "The lot was such that we could do this little courtyard off the side, which is actually right across from the kitchen and the dining room."
The architects opted to clad every part of the house's exterior in charred wood —even the garage door. "This wood has this kind of gravitas to it that we really enjoyed…. It's kind of monolithic, in a way," she adds.
---
More from Metropolis
---
The house's white walls, aside from amplifying sunlight on the interior, serves another crucial function. The clients specifically desired a restrained backdrop that would showcase artifacts they had gathered through years of world travel. White oak floors and millwork maintain the interior's neutral appearance, while the custom, charcoal-colored concrete panels around the fireplace serve as an accent.
The clients are also passionate about cooking (and entertaining), so the architects designed a generously-sized kitchen with simple, white lacquered millwork and grey-veined white marble countertops. A double-height atrium was also installed above the dining room to maximize exposure to natural light, while an adjacent patio includes an outdoor dining table and extra space for hosting gatherings. "Our clients come into the process very early and their voices are really part of the design process," Graham said. "There's a real engagement there, and they own it, they own this design as much as we do."
You may also enjoy "Inspired by Nature, wHY Designs a Bold Shell for This House in Thailand."