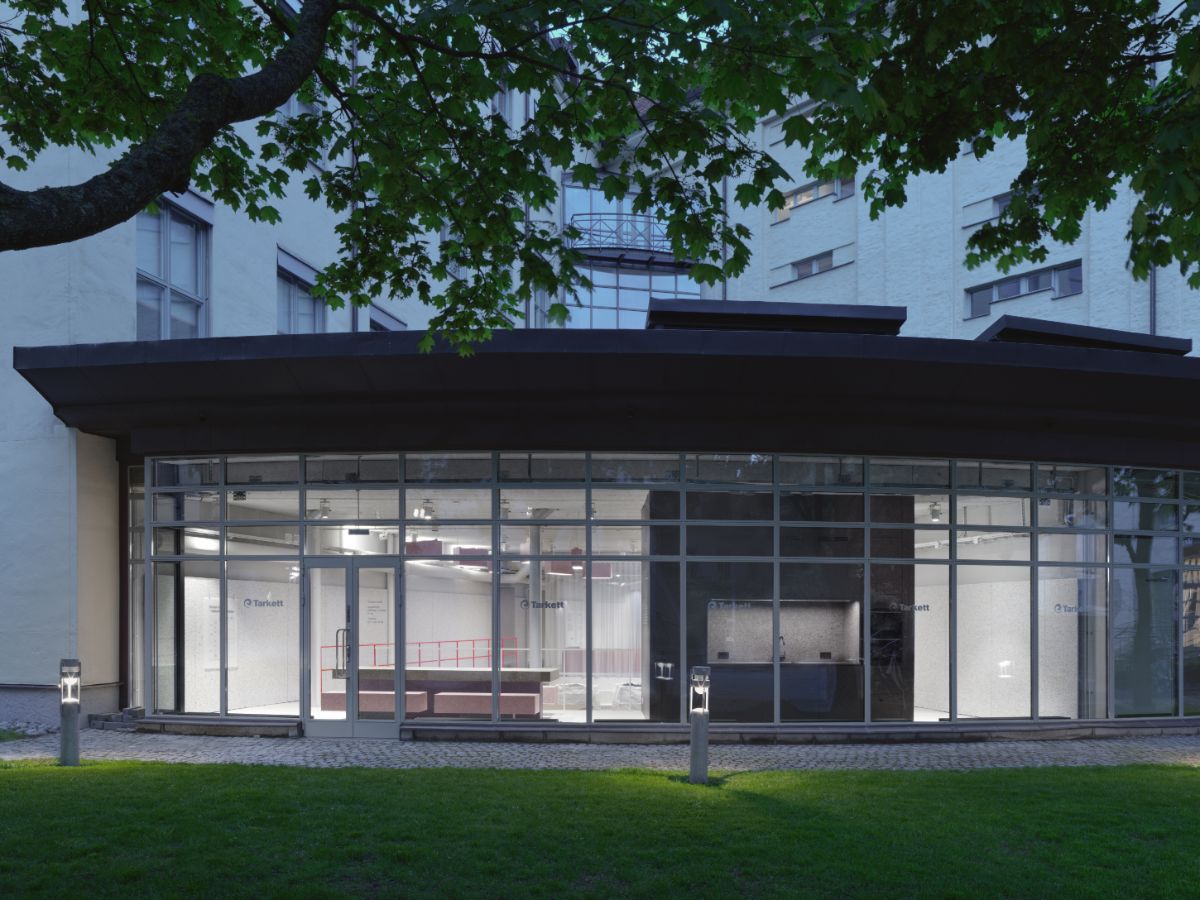 June 22, 2021
Tarkett Calls on Note Design Studio to Outfit Its New Stockholm Showroom
The long-time partners envision a holistic space designed with the circular economy in mind.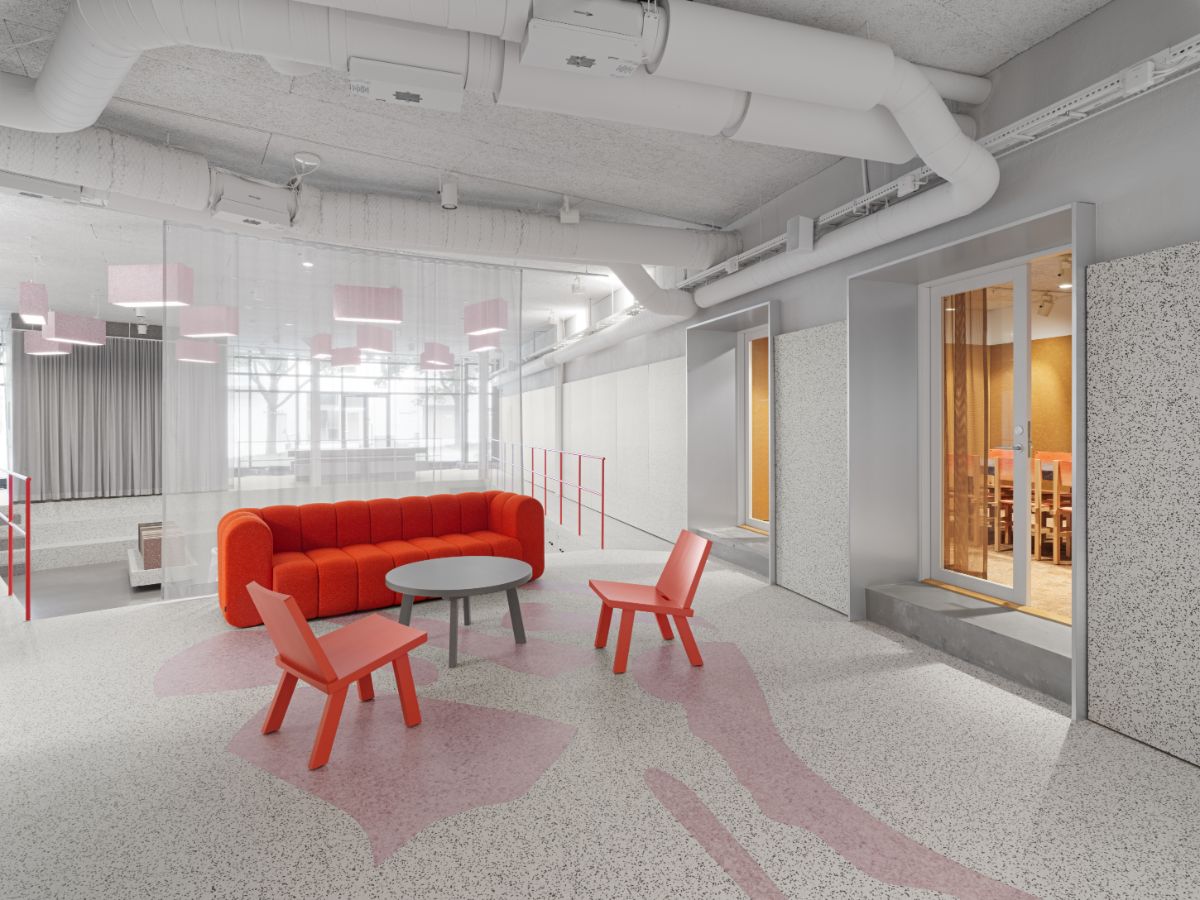 ---
With a shared appreciation for a neo-minimalist aesthetic and bold interventions, interdisciplinary Note Design Studio and dynamic flooring company Tarkett have teamed up on numerous projects over the past decade. The Swedish practice's immersive design of the French manufacturer's Stockholm Furniture Fair booth has stolen the show year in and year out. Their latest collaboration is a permanent showroom in Stockholm's burgeoning design quarter that will allow the brand to communicate its new Closing the Loop / Circular Economy directive. 
In this memorandum, the company is setting out to implement its new ReStart program in which its sustainably produced flooring can be taken back after use and recycled into raw material for new products. The take-back program, introduced to its European, North American, and Brazilian markets, will rely heavily on its re-engineered loose-lay and click vinyl tile systems that are easy to install and remove. The Tarkett Ateljé showroom is intended to embody these ideals through its design and programming and communicate this new vision to the country's ever-emboldened set of architects and designers.
---
Primarily clad in different variations of Tarkett's recycled Circular Selection range—engineered based on Cradle to Cradle principles—Note Design Studio's goal for this space was not just to build a visually appealing showroom but to also create a space that can spark conversation and inspire collaboration. Like most retail spaces re-emerging out of the COVID-19 pandemic, this immersive storefront serves as much more than just a point of sale. It also houses a multi-use community room, a material library, and other omnichannel amenities. These multifunctional areas can accommodate anything from client meetings to classes to workshops. 
---
More from Metropolis
---
"The overarching theme is about how design and sustainability interact," said Note Design Studio architect Lukas Petko, "how they become more and more interdependent and how important they are to spur positive development in society. With Tarkett Ateljé, we wanted to create a meeting spot for conversation, reflection, exchange of thoughts, and lively discussion of these ideas." 
---
Located in a former tobacco warehouse, the 2,690-square-foot flagship sits on a wedge-shaped lot which provides ample exposure and allows for a large central sunken auditorium. In keeping with Tarkett's renewed commitment to sustainability, Note Design Studio's intervention focused on introducing simple yet impactful surface treatments, lighting, and furniture choices rather than drastic structural changes. Throughout, the company's terrazzo-like material appears to cover floors, walls, and some built-in furnishings in seamless monochromatic compositions. 
Throughout the playful yet sophisticated space, lavenders boldly contrast grays, pastel blues, and warm yellows. Metal railings—coated in a brazen red—line the main auditorium and imbue this space with a sports facility-like quality. Geometric tables, chairs, and sofas by the Swedish furniture brand Blå Station help anchor an adjoining lounge.