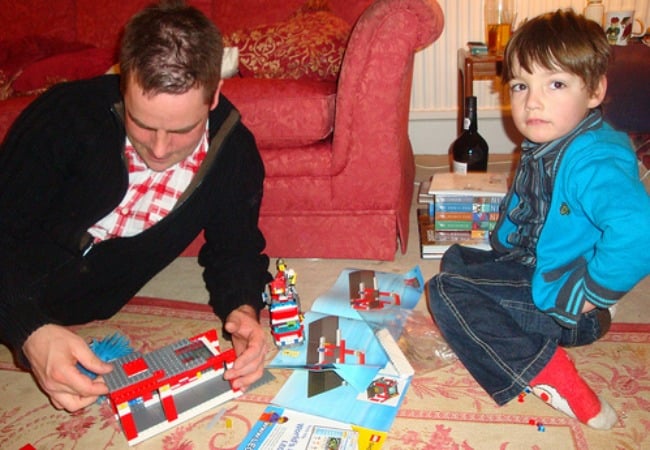 June 10, 2013
Teaching Architecture with Kids' Toys
Learning is fun with blocks and building sets
There's plenty of talk about all the new, cool kids' technology toys (see "Screen Play" in May's issue); whether electronic games will really help children learn faster and better remains to be seen.
But we already know which toys work to inspire kids towards careers in architecture and design (or just appreciating and understanding how buildings are made). Certain children's games and toys have stood the test of time. Here  are some blast-from-the-past kids' toys (and one more modern take) that are smart ways to get the next generation engaged in the ideas behind architecture and engineering so that they will learn while they play. (Bonus: These are all fun for adults to engage with too.)
---
More from Metropolis
---
Legos are a classic. Designed by a Danish carpenter, and in continuous manufacture since 1958, they qualify as many kids', tweens', and even teens' favorite toys, and plenty of adults love "playing" with them too. Legos are challenging in both the realms of creativity and basic (and then later, advanced) construction, fine-motor skills, and 3-D thinking. Learning by doing is the key to Legos' appeal and continual popularity.
Also perennially popular, K'Nex and their simpler precursors, Tinkertoys, are ideal for introducing kids to engineering and structural concepts without direct instruction.
Tegu is more than just pretty wooden blocks. While building blocks have been around for hundreds of years, this latest incarnation takes the concept a step further—by adding magnets to the interior of the toy, they can be stacked and built with greater strength and flexibility. The blocks are made from FSC certified wood in a Honduras cooperative and they make a wonderful clicking sound as they join together (kids love the combination of the tactile and the aural).
Great building toys just for girls are few and far between, but Goldiebox is one of them (no, architect Barbie doesn't cut it, even if there was an AIA competition to build her dream house).  This new toy was designed to be appealing to girls by an American engineer, Deborah Sterling, who was frustrated that only 11 percent of engineers are women, and, as she writes, "girls start losing interest in science as young as age eight." Studying female psychology and involving over 100 girls, Sterling was assisted in making her first set by the game designers at Cranium and the head of toy design at IDEO. The building materials are accompanied by a book filled with stories, which gives purpose behind the construction—an aspect of creation that, according to Sterling's research, girls are especially attuned to.
The Slinky is a classic toy that challenges children in seemingly simple ways. The slinky (basically a single helical spring) has long been used in physics classes to explain wave motion, but it's also useful to teach (and learn) about the powers of gravity and momentum. They are also just plain fun and kids gravitate toward them.
Legos image: Clarke Family Photos; Slinky image: wallyg; Main Image: insidious_plots
Starre Vartan is an author, journalist, and artist whose work concentrates on sustainability in consumer products, including a focus on vernacular, nature-based and eco design. Recognized as a green living expert, she is the publisher of Eco-chick.com, a columnist at MNN.com, and contributes to Inhabitat and The Huffington Post. She is Metropolis's copyeditor.