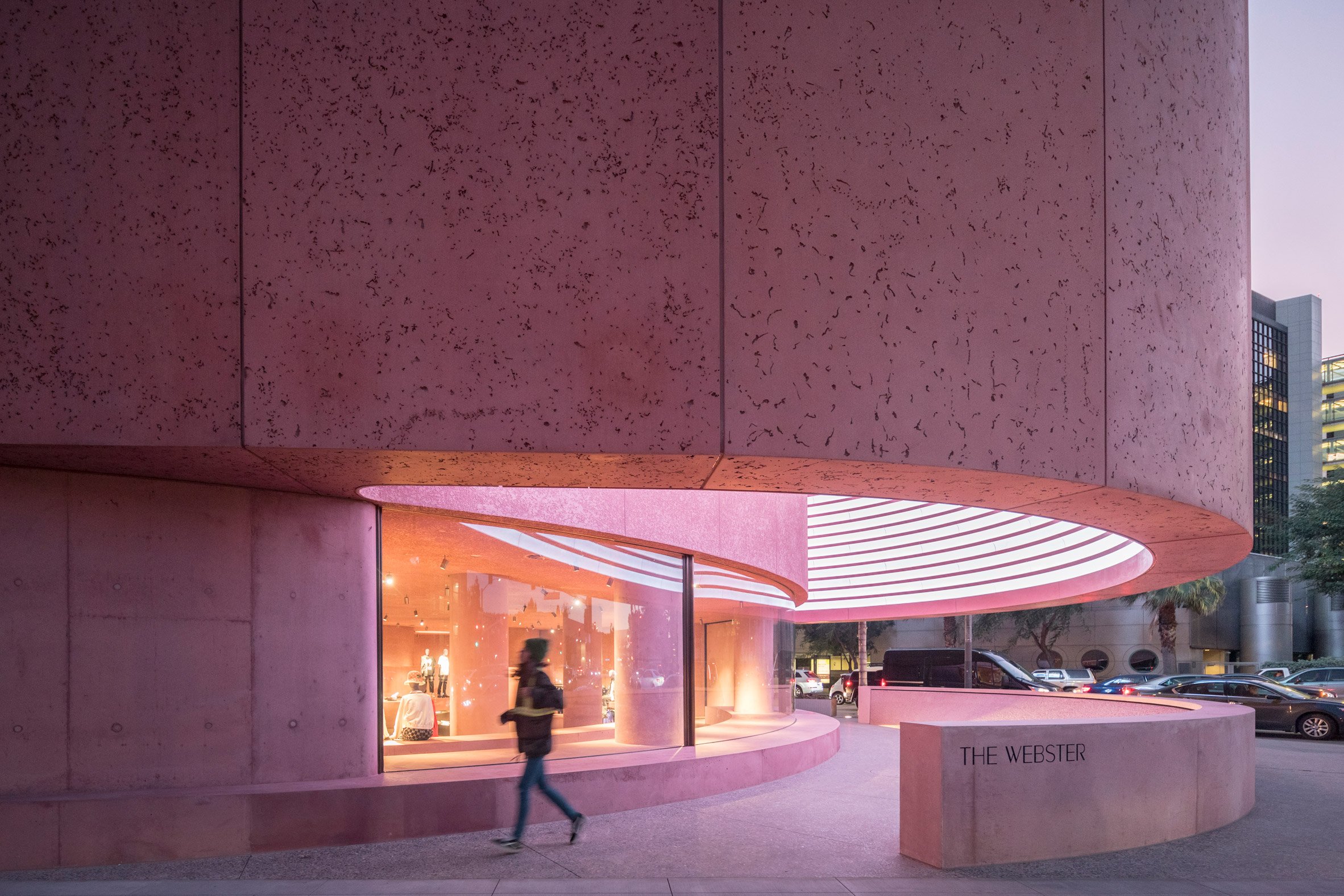 April 17, 2020
This Pink Concrete Boutique by David Adjaye Was a Headache to Light
The Los Angeles fashion outlet The Webster—the fourth installment in our series on lighting design—is a masterclass in dealing with color temperature.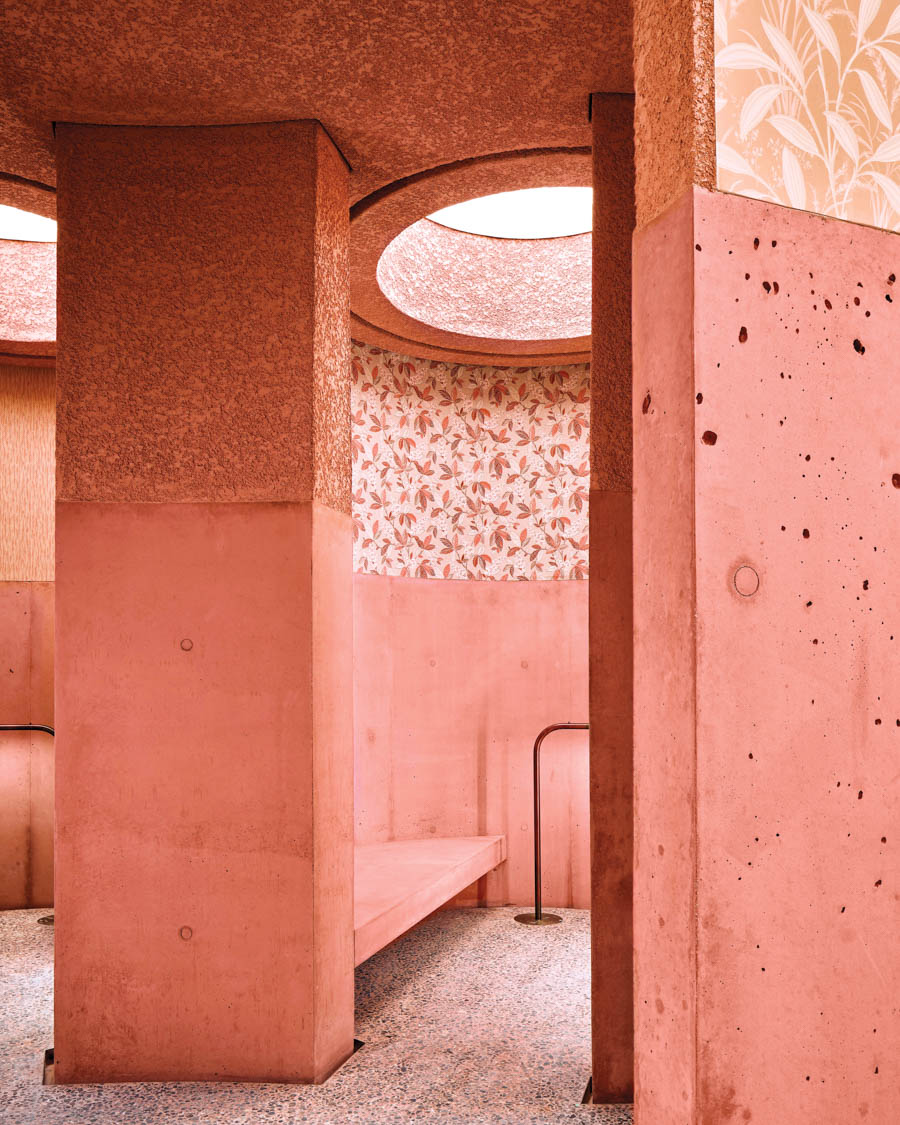 Any discussion of The Webster, a plush boutique at Los Angeles's high-end Beverly Center shopping mall, is bound to begin with a few excited words about its color. It is pink, very pink. But applied to concrete—a rosy tint was added to the mix—the shade takes on a slightly somber disposition, signaling both gentility and toughness, according to The Webster's architect David Adjaye.
While the exteriors are finished to a supple smoothness, snatches of texture on the inside accentuate curvilinear elements. Dressing rooms are set within rounded-off "coves," while cantilevered hoods, ameboid podiums, and sinuous counters present plenty of novel opportunities for product display.
Both the color and free-form plan presented a challenge to the lighting designers at BOLD. "It was a headache," says Gary Wong, who shares the project credit with Mai Shimizu. "Mai and I were freaking out because the whole space was pink, which messes with the lighting temperature. And all the walls were curved!"
---
More from Metropolis
---
Further compounding the problem at The Webster were the stringent lighting guidelines set out by Adjaye's team, which generated a ceiling grid by extending sight lines from the street. This unconventional approach disallowed the use of track lighting—an almost compulsory fixture in retail spaces. So Wong and Shimizu turned their focus onto the fixture itself, a removable ceiling spotlight manufactured by Litelab. "You twist it to spotlight the product, almost like a camera zoom," Wong explains.
Supplementing these LED monopoints are the glowing coves, hoods, and "skylights," circular voids cut into the ceiling at various points. The soft artificial light they emanate changes throughout the day (the LED units embedded in the voids are dimmable), simulating the California daylight outside. In this largely windowless space, the effect is convincing and, moreover, brings out pink's tougher side.
You may also enjoy "In Lighting Wells Fargo's Offices, Kugler Ning Foregrounds Natural Rhythms"
Would you like to comment on this article? Send your thoughts to: [email protected]
---
Register here for Metropolis Forums Webinars
Connect with experts and design leaders on the most important conversations of the day.