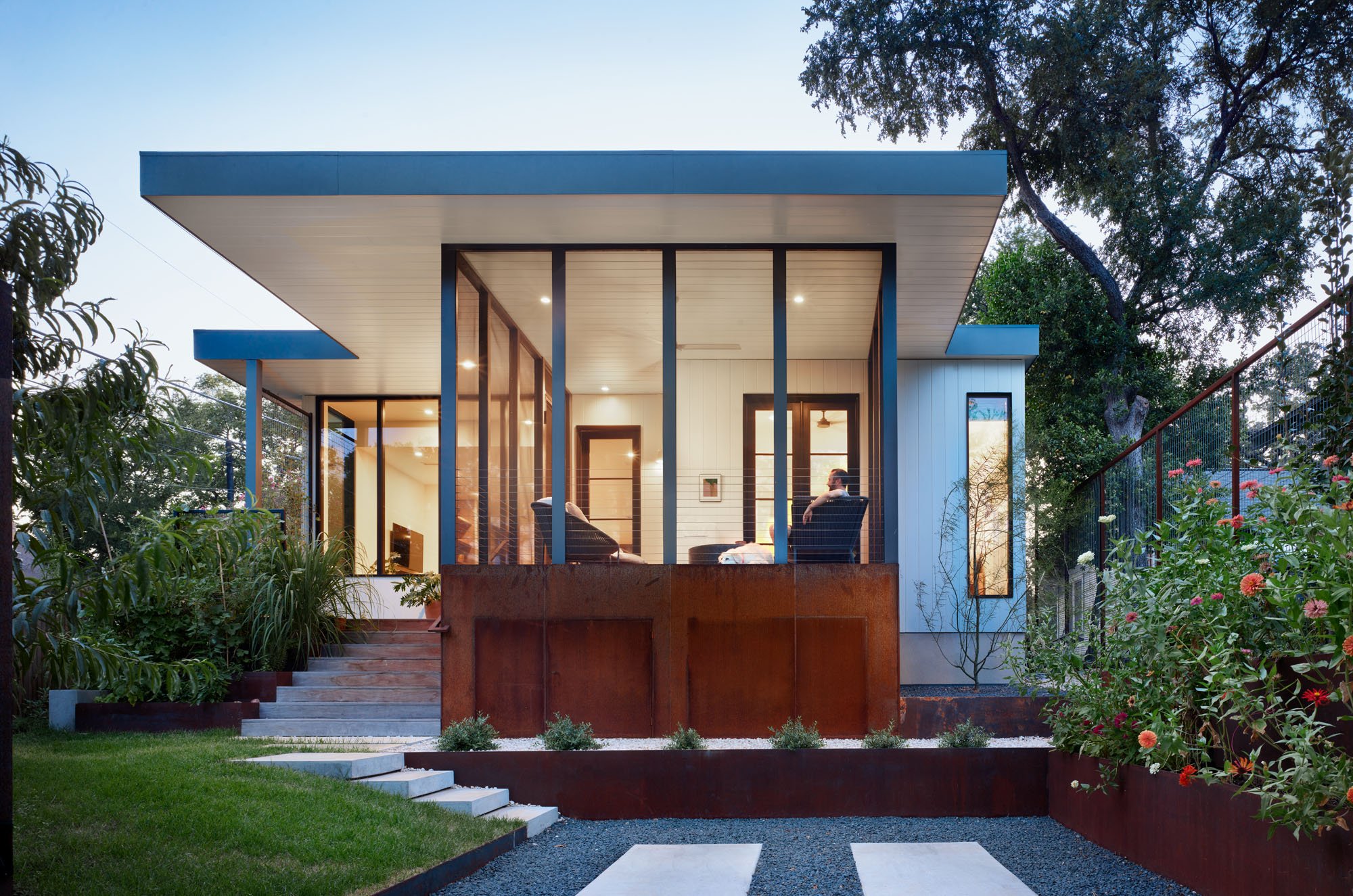 February 21, 2023
In Texas, a Passive House Blends Style and Sustainability
How do you walk the line between respecting history and renovating for modern efficiency standards? That was the challenge Trey Farmer, an architect, and his wife, Adrienne, a designer with Studio Ferme, faced when they moved into their 1914 craftsman-style home in Austin, Texas, in 2011. "It was charming on the outside but there was no insulation, it had single-pane windows, no subfloors and was rattly" due to its location near the highway, remarks Trey Farmer.
Their goal was a complete overhaul that would make the small, century-old home more functional, and highly energy efficient in line with the passive house standard. For help with the renovation, Farmer, an architect with Forge Craft Architecture + Design, turned to someone with experience blending old and new seamlessly: his former boss Hugh Jefferson Randolph. Randolph, also based in Austin, brought extensive experience designing renovations to historic homes in the Farmer's neighborhood, the Clarksville District—the oldest surviving freedmen's town west of the Mississippi—to bear on the project and was invaluable in striking a balance between modernization and preservation. Their finished project, dubbed the Theresa Passive House, has helped set the bar for energy efficiency in the Southern U.S.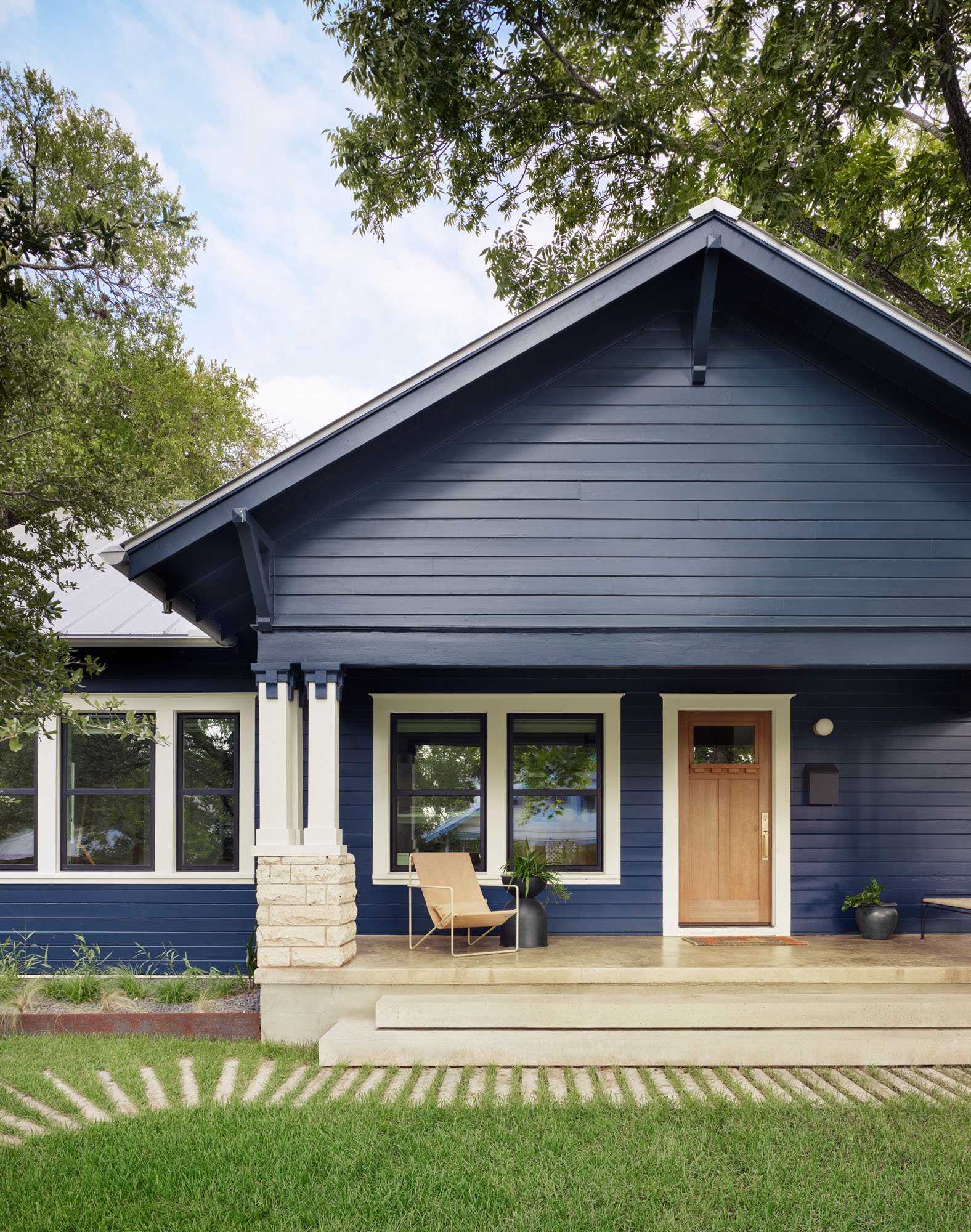 How the Passive House Design Came to Fruition
The plan was to take the 1,400-square-foot, single-story home and make space for three bedrooms, two-and-a-half bathrooms, plus flexible loft space, which the family now uses as an office and for storage. The back screened porch, which provided a fresh air space to escape to during the pandemic, is "meant to be contemporary and spacious and opens to the landscape and views of downtown," says Randoph.
When it came to the construction and design, the interconnectedness of "sustainability, resiliency, and wellbeing," were all explored, notes Adrienne Farmer. The home's rectangular volume, which takes its shape from the existing lot and site setbacks, has a compact floor plan that prioritizes energy efficiency, thermal comfort, indoor air quality, and responsible materials. In fact, the Farmers' average monthly energy bill averages just $10. Theresa Passive House is only the third such home in the state and only Phius-certified, source-zero project in the South, meaning the building produces more energy than it consumes.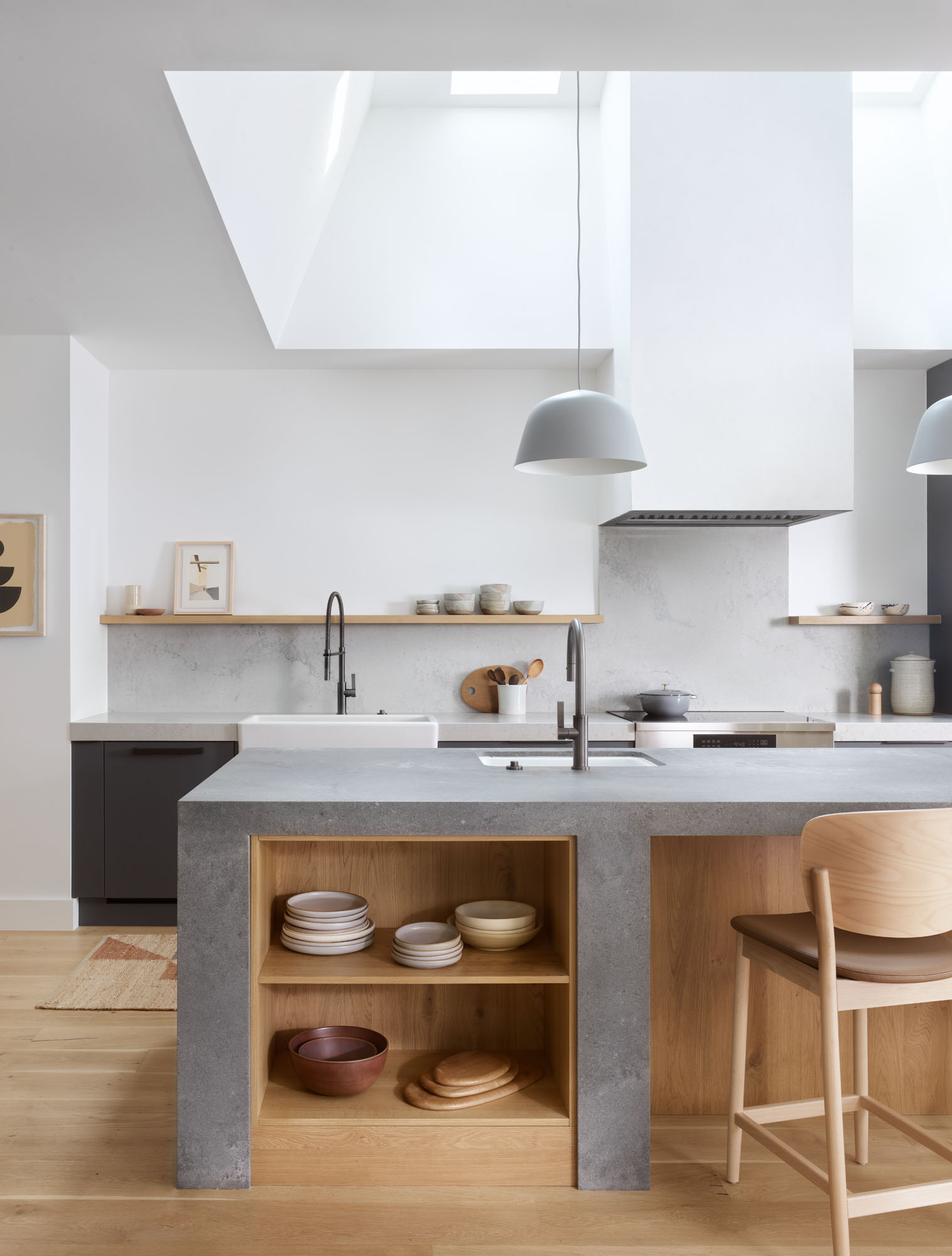 To make the home blend with its 100-year-old neighborhood, the look of the original large front porch was emulated, while the once choppy layout was reworked for a new entry corridor with concealed storage, open kitchen, living, and dining room with abundant natural light. The kitchen, which takes inspiration from highly functional commercial kitchens, features an 11-foot, engineered quartz island, dramatic overhead light well, and built-in tea bar, while the couple's primary suite utilizes natural, non-toxic materials. Its Moroccan Tadelakt walls, Zellige tiles, and oversized soaking tub evoke a sense of tranquility and calm.
Takeaways From Living in a Passive Home
As one of the only passive homes in the South, Theresa Passive House serves as a great example for sustainable design in a hot, humid climate. "Having lived in a Passive House now through the heat of Texas summer and several cold snaps, we've been impressed with how it's performed, but the reality is that we're still learning how to maximize its utility as these edge case scenarios occur," says Trey Farmer. "We wholeheartedly believe that designing to this standard should be the way forward— there are just too many health and environmental benefits not to."
Would you like to comment on this article? Send your thoughts to: [email protected]