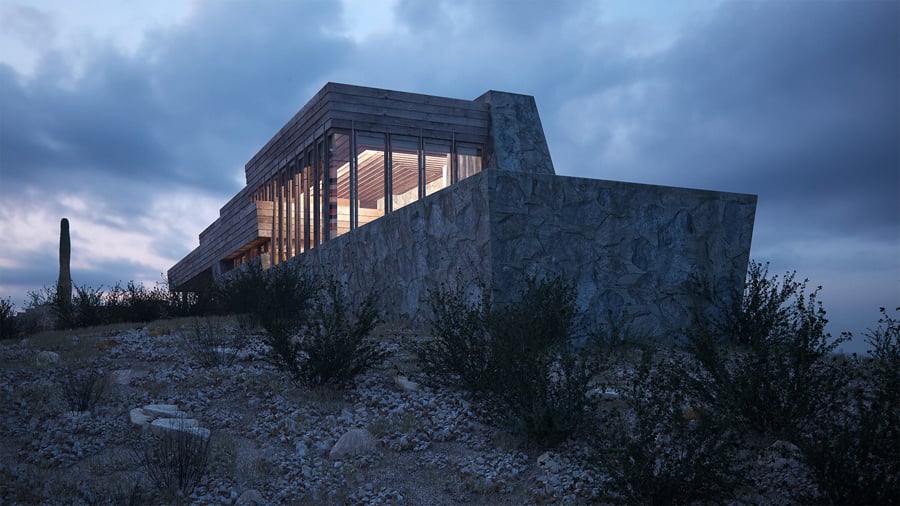 June 19, 2017
This Architect Digitally Preserves Frank Lloyd Wright's Unbuilt Projects In His Spare Time
David Romero, who cites Wright as a "hero," is motivated by a desire to preserve, as objectively as possible, the 20th century architectural giant's prolific body of work.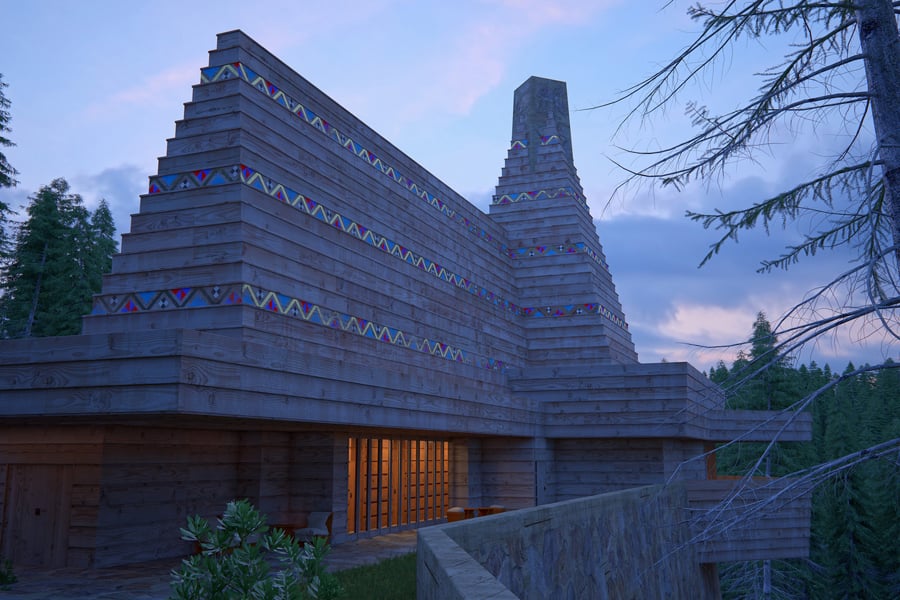 When the work day is over (and once his daughters have gone to bed), architect David Romero sits back down at his computer and continues working on digitally rendering Frank Lloyd Wright's destroyed or never-constructed buildings.
David Romero, who cites the architect as a "hero" and "source of inspiration," hopes to make Wright's buildings—"works that for different reasons can not be visited"—more accessible and understandable to architects, students, and the general public. Among his most popular visualizations are the demolished Larkin Building, Buffalo, the destroyed Rose Pauson House, Phoenix, and the never-built Trinity Chapel for the University of Oklahoma, Norman.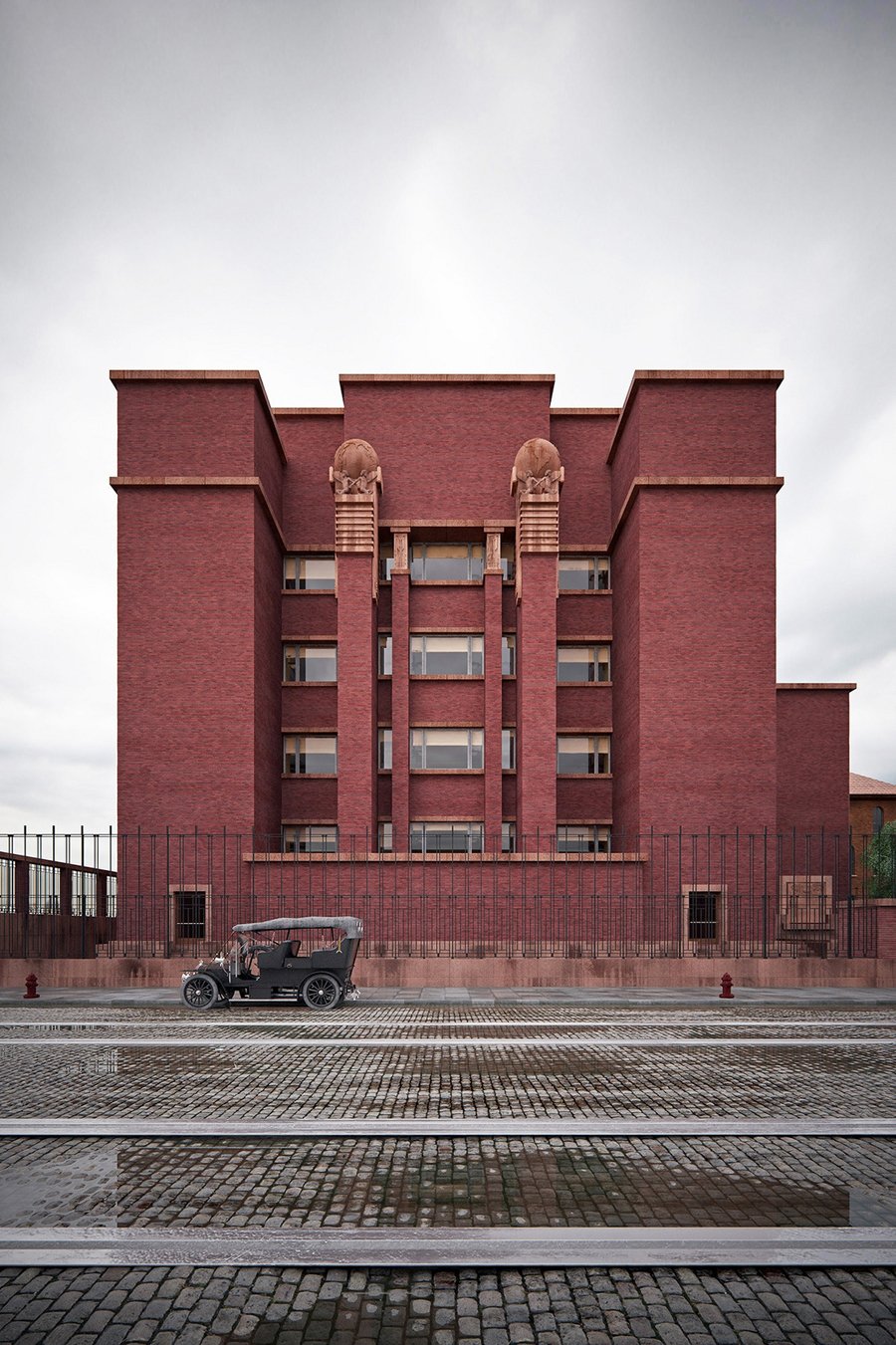 More from Metropolis
However, recreating non-extant structures is no small feat. Romero, who uses the full gamut of rendering and image software to painstakingly create photograph-like visualizations, has spent months perfecting minute details of individual renderings, such as Pauson's "desert masonry" texture. Romero outlines his workflow and the process behind each rendering on his blog Hooked on the Past, which now has 360 degree and Virtual Reality (VR) visualizations.
While for many architects, the idea of late-night, after-hours rendering is a familiar nightmare, Romero is happy to help preserve and perpetuate the legacy of his favorite architect: "Each model takes me many hours of work in my free time, so it is important to enjoy the process."
If you liked this, you may enjoy "How MoMA Preserved the Models Frank Lloyd Wright Loved to Tinker With."