July 15, 2022
Timber House is New York City's Largest Mass Timber Building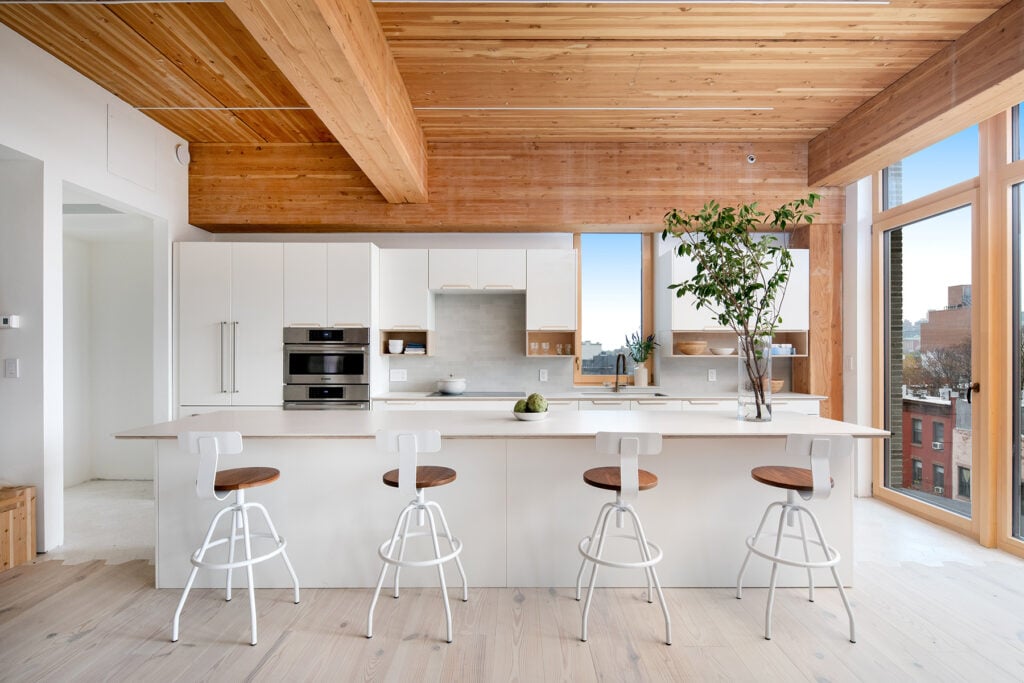 Navigating the City's building code for mass timber proved an onerous task. Mesh Architectures initially filed the project to be constructed of cross-laminated timber floor plates (CLT), but, at the time, the material was not approved by the Department of Building's (DOB) building code. That uncertainty, coupled with a drawn-out process with the DOB, encouraged the team to opt for GLT instead. "We reverted to GLT, which was permitted as an older, legacy material," notes Mesh Architectures founder and principal Eric Liftin. "Modern GLT looks just as beautiful as CLT and is just as strong, but, because it's not a two-way material, it requires support around floor openings."
Vaagen Timbers, an operation based out of Colville, Washington, fabricated all the mass timber components. Although the components range in size, the columns all measure approximately one foot square and 11.5-feet in height, the same as the floor-to-floor dimension. The beams are about 20-feet deep and 30-feet-long and they support the floor plates which run four feet- by-eight-feet and measure just under 1.5-feet thick.
---
More from Metropolis
---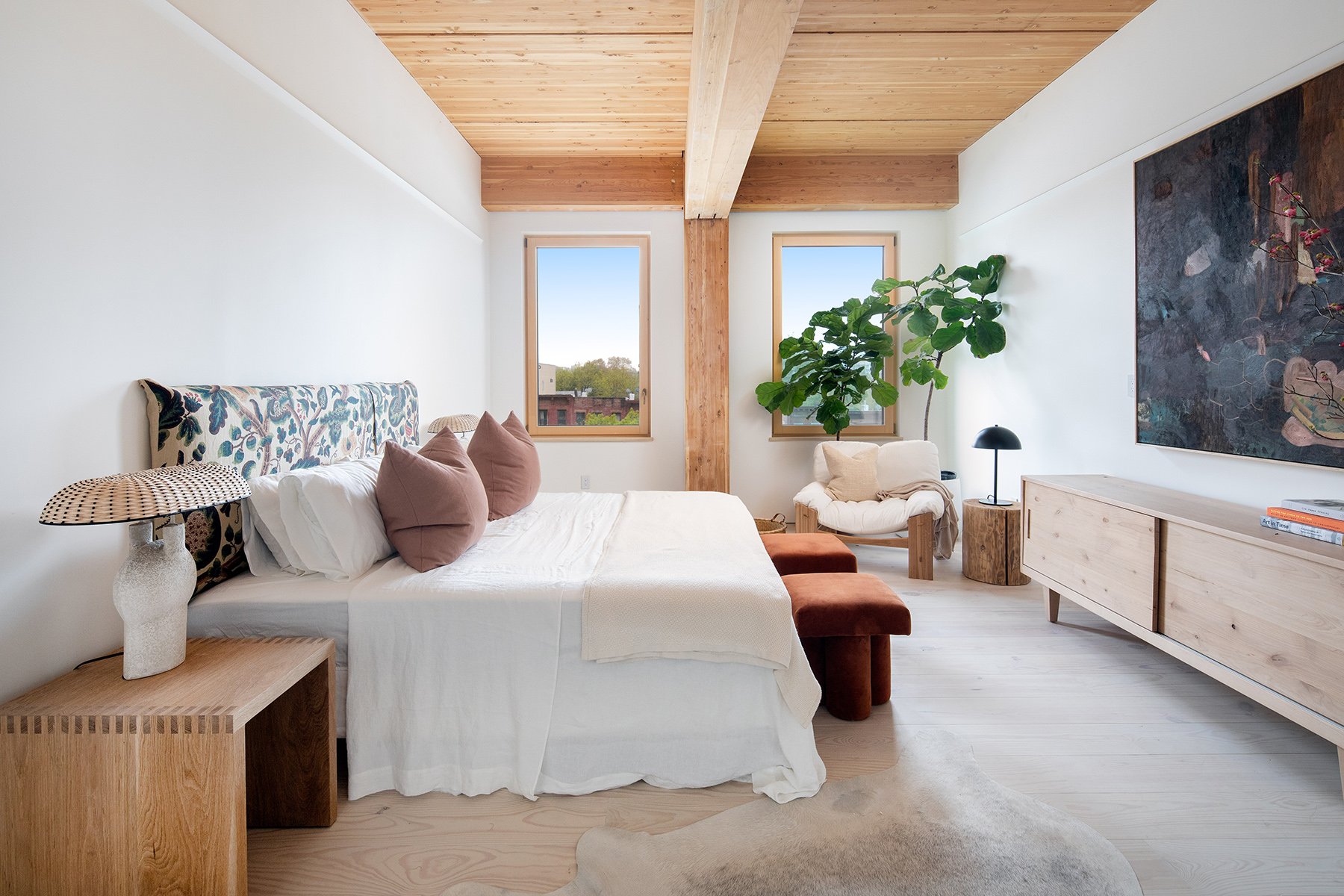 Mass timber projects resemble something of oversized IKEA sets, and those tight tolerances require extensive preparation on the front end to ensure that every connection and dimension was accurately milled for assembly. All in all, the timber frame was erected in just three months.
This being Park Slope, it was imperative for the design team to meld the facade of the structure with the surrounding historic context. To that effect, Timber House is clad with custom-made bricks produced by Petersen-Tegl, a centuries-old manufacturer of brick and tile products in Denmark, that rest on steel angles supported by the glulam structural system.
Timber House is also built to Passive House standards and includes those typical features such as Energy Recovery Ventilators and heat pumps for temperature control, and, in line with the new city building code, does not rely on any gas or combustion of any kind. Mesh Architectures also paid particular attention to the building envelope and material-to-material connections.
"We insulated the walls and roof in excess of code requirements and installed continuous air sealing, using an Intello 'smart' air barrier, that runs from timber slab to slab," says Liftin. "The windows are triple-glazed, Passive House-level wood windows from Yaro, and the balconies receive a timber performance benefit: typically, a balcony makes a thermal bridge to the floor slab inside, but wood is not very conducive, so Mesh Architectures did not grapple with that problem here. "
The project opened its doors earlier this month.
Would you like to comment on this article? Send your thoughts to: [email protected]