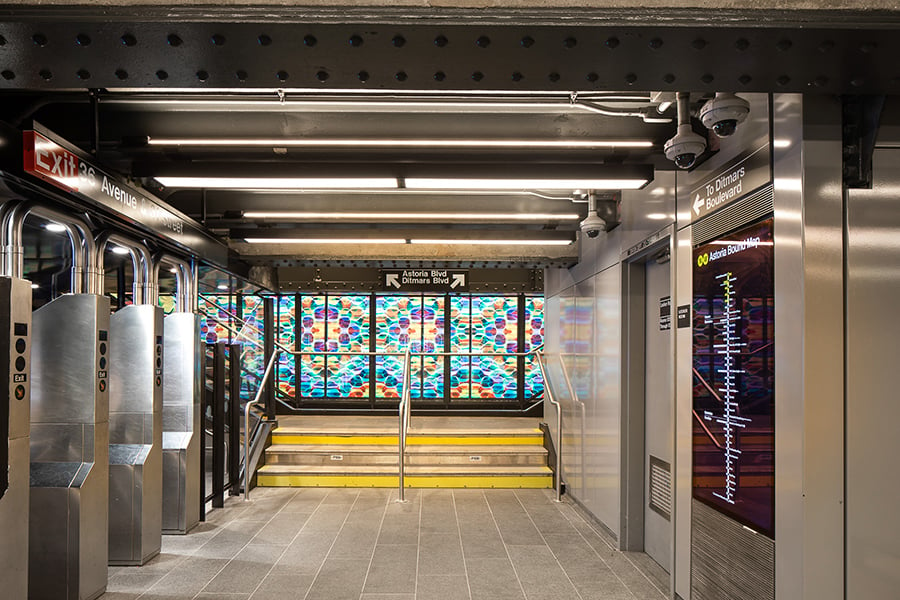 April 5, 2019
Designing the Modern Transit Hub
At a Metropolis Think Tank panel held at Grimshaw's New York office, a panel of architects and planners discussed the past, present, and future of transit hub design.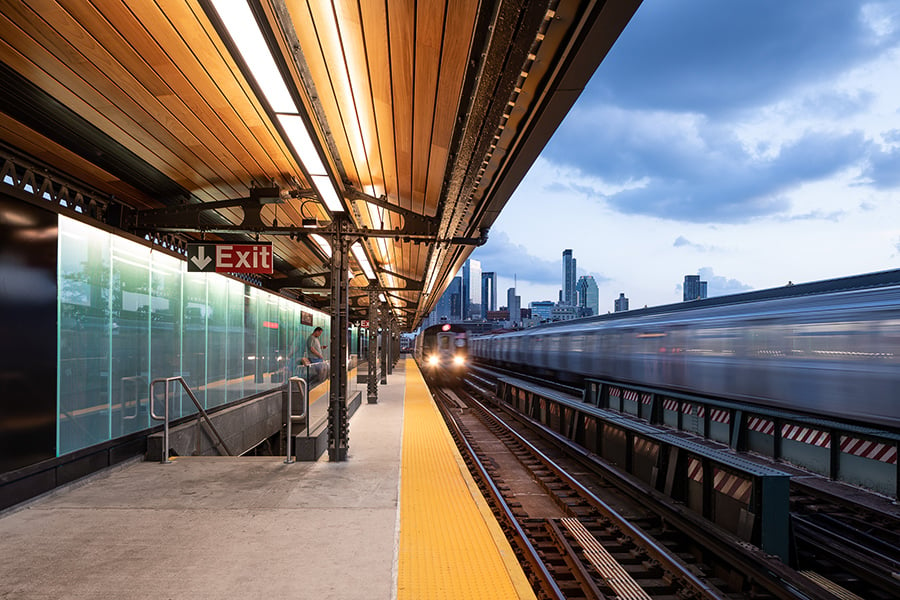 ---
We've all experienced it: traveling to a new city only to immediately have a less-than-pleasant encounter with public transportation. This is a design problem, to be sure, and the design of transit hubs is too often geared more toward retail and consumption than purposeful wayfinding. A recent Think Tank discussion considered various responses to this challenge.
The conversation, moderated by Susan S. Szenasy, Metropolis's director of design innovation, and held at Grimshaw's New York office, kicked off with an age-old comparison: Grand Central Terminal versus Penn Station, or "the glory of the city and the shame of the city," in Szenasy's words. Despite the passage of years, the destruction of the old Penn Station—one of the city's great pieces of civic infrastructure—and its third-rate replacement are still a "glaring example of what not to do" in urban design.
Erick Gregory, deputy director of the urban design office at the NYC Department of City Planning, brought the conversation down to the scale of the everyday. "When thinking about these neighborhood transit hubs, how do we amplify them and what is happening in and around them?" he asked. He offered one suggestion particular to New York City: locating public agencies such as the Human Resources Administration around subway stations, which can bring in non-retail activity, elevating these junctions above simple "pass-through" places.
---
More from Metropolis
---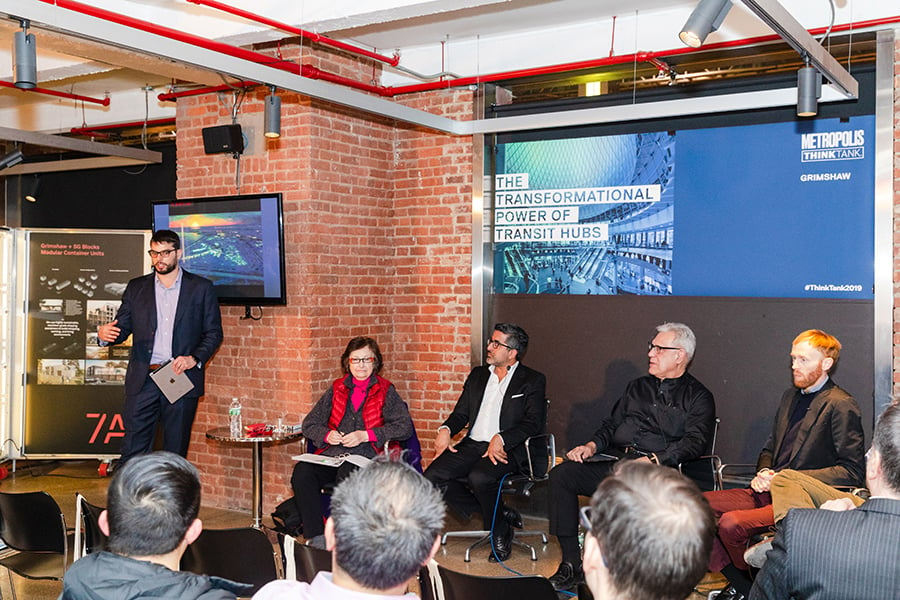 ---
Cassim Shepard, author and adjunct professor at Columbia University Graduate School of Architecture, Planning and Preservation, cited his "favorite transit hub"—Denver's Union Station—as an exemplar of the typology. "It's not a big commute-by-rail city, but it's right downtown and people actually want to hang out there and work there because it has fast Wi-Fi and you don't actually need to buy a cup of coffee to sit there and work," he said, venturing that this openness even reduced demand for co-working spaces in that immediate area.
Transit hubs have the power to positively engage communities by providing public amenities, the panelists ultimately agreed. The question became, How can urban designers, educators, and architects initiate similar projects? John di Domenico, founding partner of di Domenico + Partners, stressed that architects in particular must expand their scope of activity to "comment on, evaluate, and work on policy change. We don't have to go to work in an architect's office," he added. "We can go to the House, go to the Senate! We can go to places where they desperately need someone who can have a conversation about the importance of design."
Temoor Ahmad, an associate principal at Grimshaw, seconded this but noted that while individual passion is critical, those in the design profession have to move outside their own circles to reach wider communities. "The analogy I always use, it might be unfair, but if you're a group of vegans complaining about meat eating, there is only so much you're going to get out of that conversation by talking to other vegans," he said.
Perhaps what is needed when designing transportation infrastructure is less retail, less grand architectural form-giving, and certainly less Penn Station, but instead, more cross-disciplinary collaboration, more activism, and more community engagement.
The Think Tank discussions were held on March 6 and 7, 2019, in New York City. The conversations were presented in partnership with DXV/GROHE, KI, Room & Board, and Sunbrella Contract.