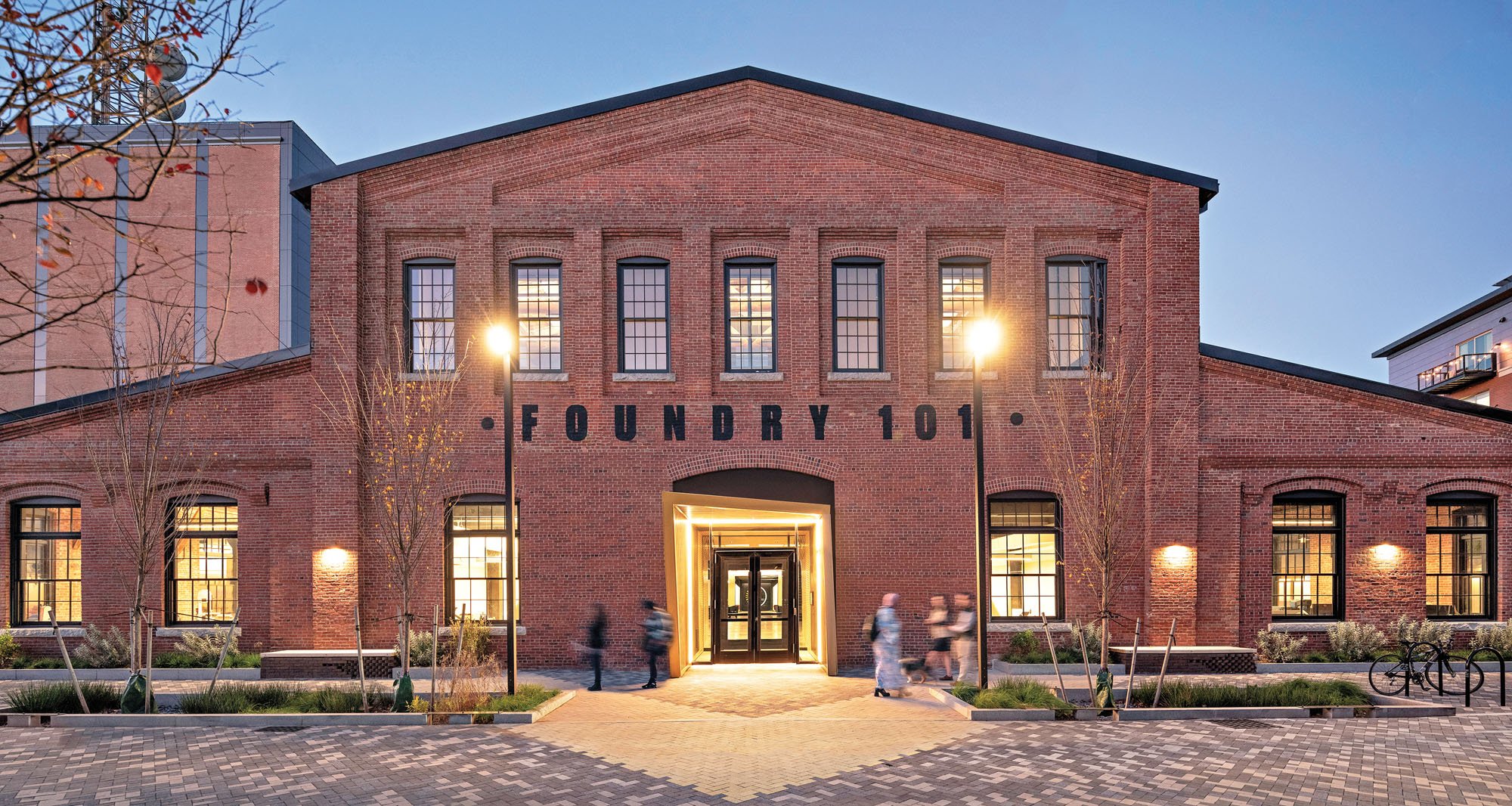 August 28, 2023
Two Massachusetts Communities gain a Center at an Upcycled Landmark
East Cambridge, Massachusetts, is like a city of two tales. To the south is booming Kendall Square, arguably one of the strongest office and lab real estate markets in the country because it adjoins the Massachusetts Institute of Technology (MIT). To the north is a traditional residential neighborhood fiercely proud of its working-class roots. How to bridge this divide with one project?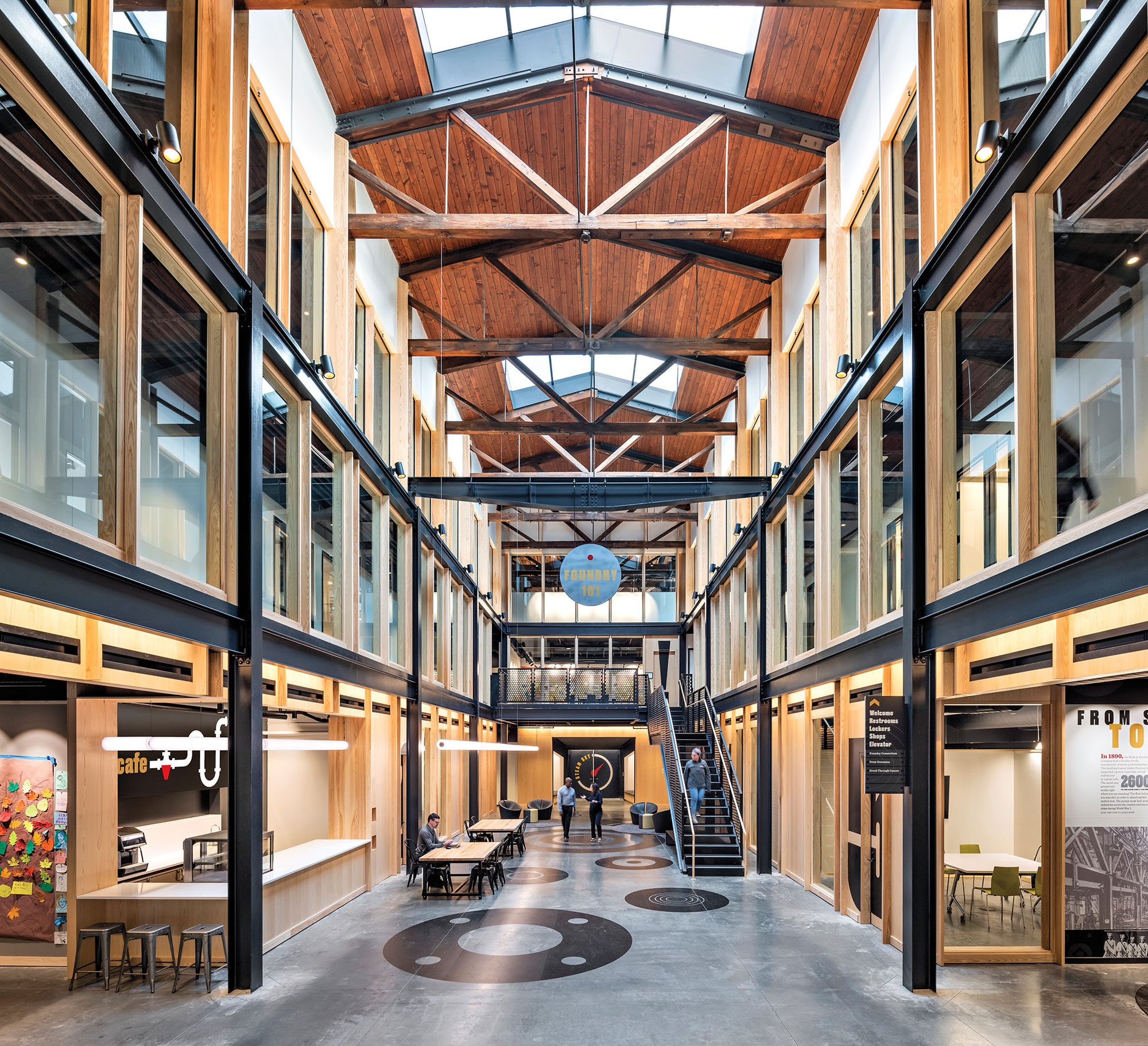 Enter The Foundry, an 1890 landmark that once housed the Blake and Knowles Steam Pump Company but was converted last year into a lively multiuse community center. "You have this established neighborhood that watched the transformation of Kendall Square and said, 'That's not for us,' " says Stefanie Greenfield, a principal at CambridgeSeven, the local architecture firm responsible for the project. "This building is the result of the persistence of residents of East Cambridge, who were asked what they wanted from [it]."
They wanted a lot, and the architects complied: The 50,000-square-foot structure is first and foremost a triumphant example of adaptive reuse in the context of the city's progressive sustainability targets of LEED Gold certification and net-zero carbon emissions. Its energy efficiency measures focused on window replacements and additional roof insulation, strategic interventions selected to support a more welcoming design in the formerly introverted industrial building.
Now it accommodates makerspaces for crafts such as fiber art and jewelry, a theater, a dance studio, cooking facilities, music venues, and more. The architects are proud of both the sustainability features and the people-centric ethos.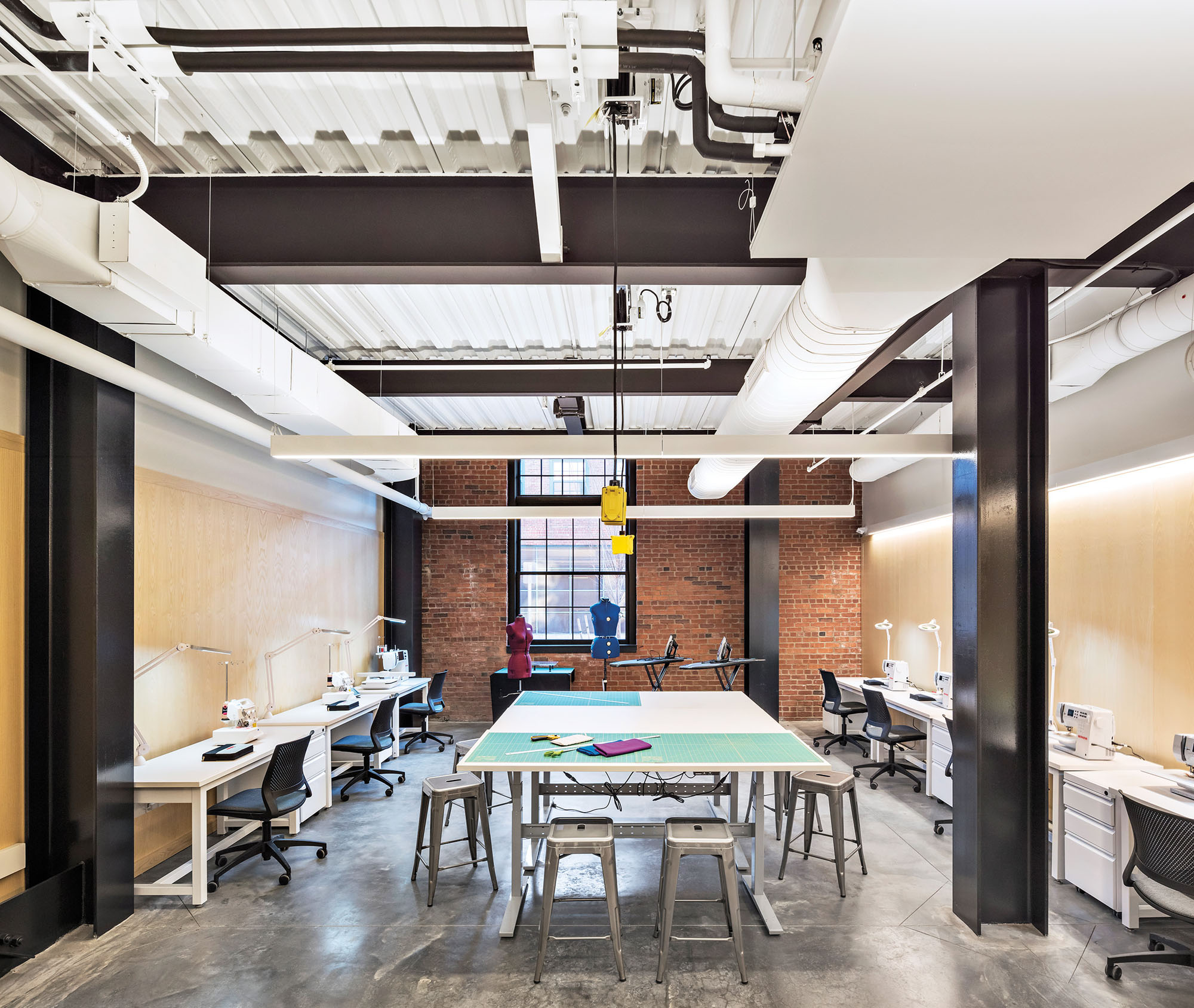 " 'Bridge' is a good word for what this [project] is," says Justin Crane, also a principal at CambridgeSeven. "This building is a large experiment. We kept the industrial character while bringing it up to 21st-century code and accommodating market-rate offices, which helps pay for the community facilities."
---
More from Metropolis
---
On a recent early-summer morning, a walk-through of the building showed a handsome original brick facade emblazoned with the address: 101 Rogers Street. "It's a nod to education," Greenfield says, "like Performing Arts 101." An addition with an elevator, a transformer, and other infrastructure is clad in aluminum. Visitors enter The Foundry through a soaring skylit, triple-height atrium. Look upward and there are original wood joists supporting the ceiling. Columns abound throughout, but a contrasting insertion of modern steel beams forms an overlay construction system and gives a clear sense of what is new versus what is original. Light ash wood matched with the new black steel lends a vaguely Scandinavian feel.
The 19,000 square feet designated as leasable office space are already occupied by biotech start-ups, and the lobby and elevator are completely shared to encourage interaction between the neighborhood's two groups—encounters that could underscore their commonalities. "The idea was, if we make a spectacle, people will come. The city gave us a challenge to [design] all of this programming, and it was our job to shoehorn it all in," Greenfield says.
While The Foundry is open to all Cantabrigians, as locals are known, access is not free. It operates on a sliding scale wherein groups approach staff and request space for a certain time and disclose their financials so it can be determined what they should fairly be charged.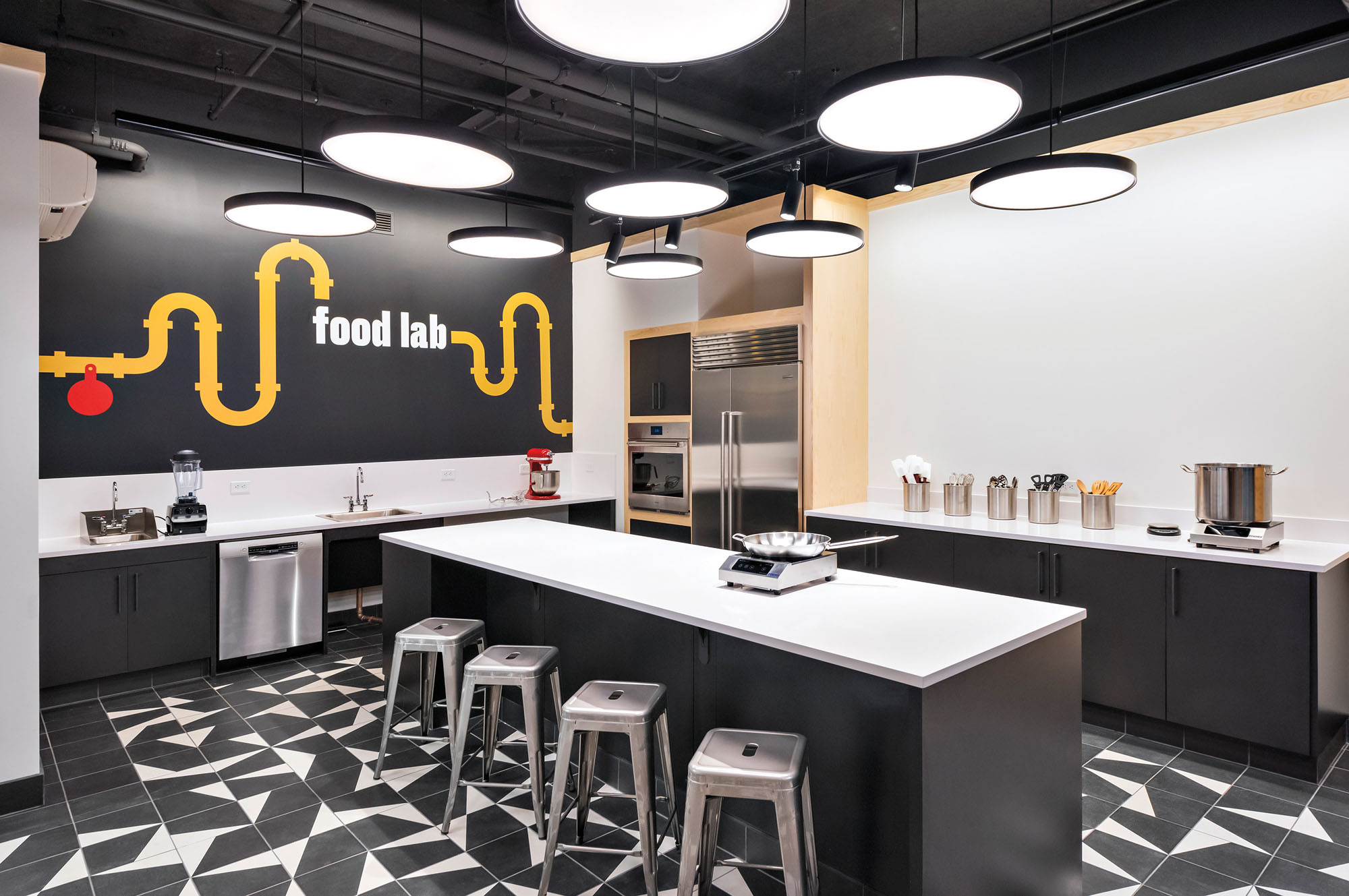 "Our sliding scale means groups can use space for up to an 80 percent discount, which comes to about $4 per hour," says Diana Navarrete-Rackauckas, executive director of The Foundry Consortium, a group of civic entities that, along with the city, were the project's clients. She adds that The Foundry, which opened in 2022, has received inquiries from similar-size cities and towns in Massachusetts. "They want to know 'How does it work? Does it work?' " she says.
The response from various arts organizations and community groups has also been gratifying. "We have a lot of walk-ins, people with a lot of questions. It feels like neutral ground for everybody. And since it's a neutral community space, the intimidation factor goes away," Navarrete-Rackauckas explains.
Overall, The Foundry appears well used and appreciated. "The neighborhood said, 'It's something we need, we've earned it and we will use it,' " Navarrete-Rackauckas says.
Would you like to comment on this article? Send your thoughts to: [email protected]