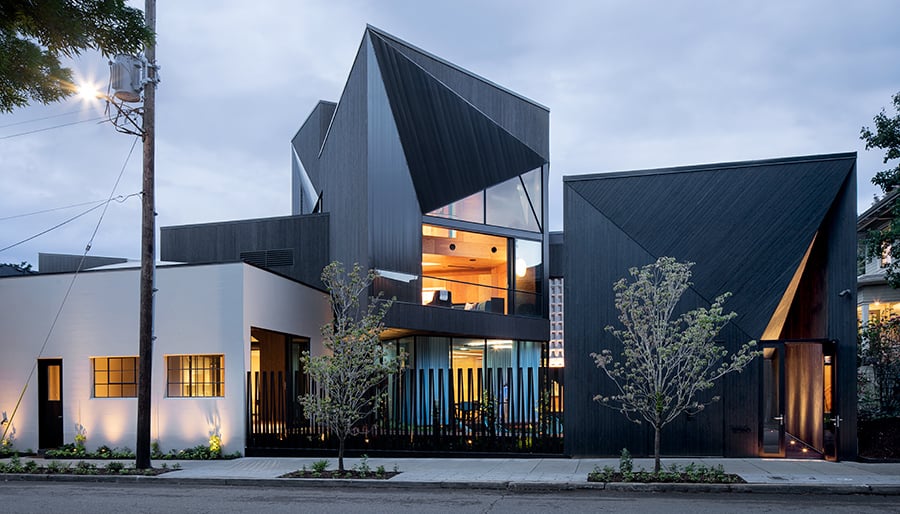 July 12, 2018
Collaboration Among Architects, Developers, and Tech Experts Is the Key to Urban Placemaking
A panel with Susan S. Szenasy, Skylab Architecture, 2.ink Studio, and others, delved into how we can create a truly vibrant public realm.
---
The discourse of urban placemaking is often a response to the many insular luxury high-rise buildings going up in every major American city. These high-end complexes often supplant neighborly interactions and bustling streetscapes, dominating both the surrounding built and natural environments. With these concerns in mind, how can we create a truly vibrant (and accessible) public realm?
That question was addressed on May 10 at SINBIN, a Portland, Oregon, creative home/office space, where Metropolis director of design innovation Susan S. Szenasy convened a panel of architects, technologists, landscape designers, developers, and journalists. The discussion centered on placemaking as a collaborative venture, or what Jeff Kovel, principal and design director of Skylab Architecture, called "the larger design and curation of our lived environment."
All of the panelists emphasized the importance of a connection to nature, especially in Portland, with its mountains, rain-soaked forests, and verdant streetscaping. "It's really about creating an experience that's more dynamic, that brings a sense of health to buildings," said Jonathan Beaver, principal of landscape design firm 2.ink Studio. He gestured to ecological systems, storm-water management, and basic quality of life as the key ingredients in both SINBIN and the 21-story mixed-use Yard building; Skylab and 2.ink collaborated on these local projects, weaving greenery through the buildings and onto their roofs in a carefully integrated way, while handling rainwater thoughtfully.
---
More from Metropolis
---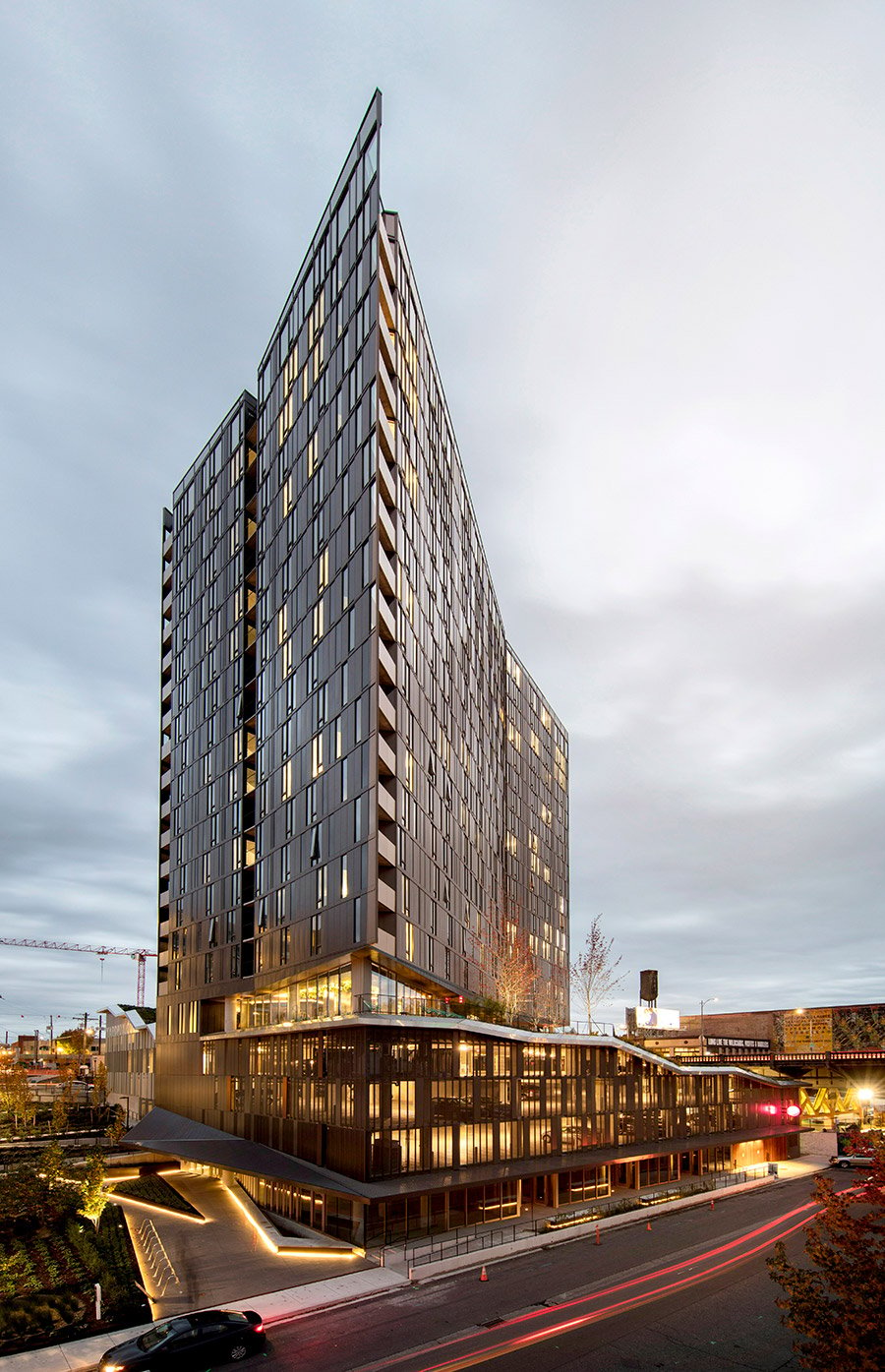 ---
The speakers also considered how technology could enhance the idea of a city as an ecosystem. Energy-generating pavers, architecturally integrated switches and sensors, tactile hardscapes as IT devices, public information systems—these were all mentioned as examples of smart design that enriches neighborhoods. And as Tim Larson, president of design firm Downstream, noted, the experience must be tailored to the place. "As we talk about vibrant, connected communities, it's all about trying to find ways to allow technology to serve the unique character of different neighborhoods," he said. "Not every neighborhood is Times Square in New York."
Yet as architecture journalist Brian Libby pointed out, design innovations such as modular housing, rooftop greening, 3D printing, and adaptive reuse of parking lots are all great ideas, but they won't deliver on the basic necessities of sidewalks and available transit for lower-income families struggling to get by. This is why, he argued, "it's not solely a design problem; it's more like a socioeconomic and taxation issue. Design solutions can come, but design alone cannot solve some of these problems."
That means that the current movement toward interdisciplinary solutions in which developers, architects, technology experts, and landscape designers all collaborate with communities and local governments might prove to be just the right approach. As Kovel outlined, this could result in carfree cities in which "we'll take back our streets, layering eclectic architecture with history, with innovation, with integrated technology, with thriving commerce—and replacing cars with storm water, flooding the city with nature."
The Think Tank discussions in Portland, Oregon, were held on May 9 and 10. The conversations were presented in partnership with Sunbrella, DXV/GROHE,Wilsonart, andDWR Contract. 
You may also enjoy "New Talent 2018: Nonprofit LA-Más Is Revitalizing Los Angeles's Overlooked Corners."