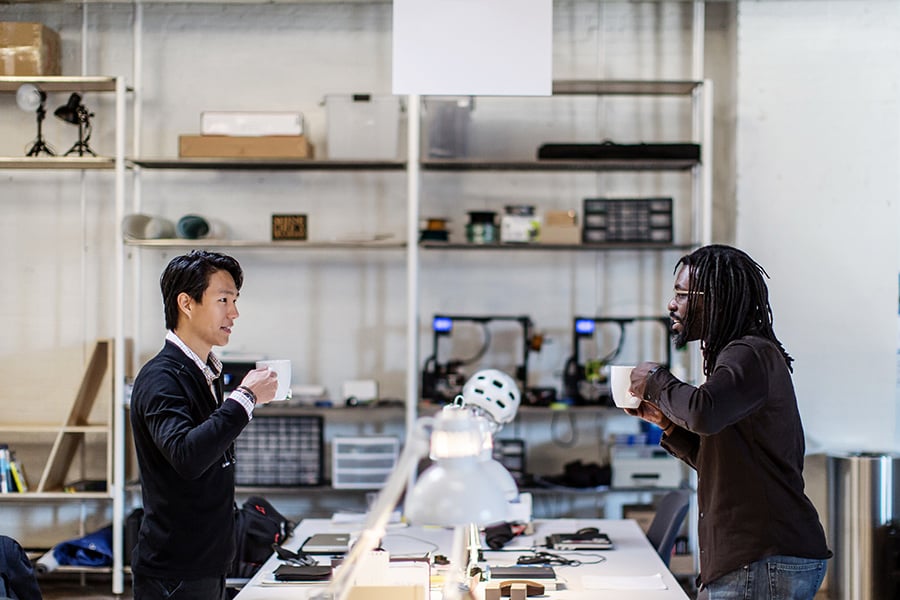 September 28, 2017
Startup Accelerator URBAN-X Welcomes Its Next Round of Entrepreneurs
URBAN-X is a partnership between the car company MINI and Urban Us, a venture fund that invests in city-focused enterprises.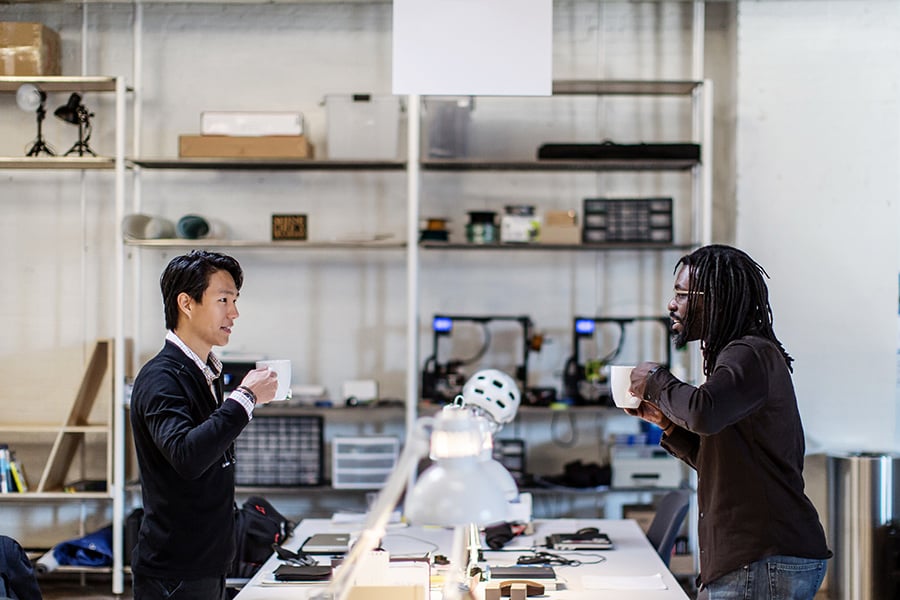 Today, the startup accelerator URBAN-X welcomed its third group of participating companies, all of which focus on applying new solutions to solve urban challenges and improve city life. These teams, which frequently feature technology-oriented products and services, can span a wide range of industries, from mobility to real estate, and work through the private and public sectors.
URBAN-X itself is a partnership between the car company MINI and Urban Us, a venture fund that invests in city-focused enterprises. MINI's involvement may seem a little peculiar, but car companies are adapting to (and expanding beyond) a rapidly-changing automotive industry. New technologies are slowly reinventing the driving experience and turning cars from products into services. These days, it's almost de rigueur for car companies to call themselves software or technology companies. URBAN-X was launched by MINI in January 2016 is based in A/D/O, a multipurpose building in Greenpoint, Brooklyn, that includes workshops for the teams during their 20-week long stay.
At A/D/O, the lucky participants "work shoulder-to-shoulder with world-class electrical and mechanical engineers, industrial design talent from MINI and BMW, user-experience and interface designers," as well as sales and marketing teams, according to MINI. Furthermore, each team also gets a $100,000 investment, a trip to Munich to see MINI/BMW, and introductions to potential investors. (This round of submissions, unsurprisingly, featured hundreds of applications.)
---
More from Metropolis
---
This third URBAN-X group (what the accelerator calls a "cohort") of nine startups features a diverse mixture of focuses: mobility, retail, energy/sustainability, infrastructure, hardware, and software. Additionally, a full seven teams in the cohort feature a female founder, a rarity in the technology world. The teams are:
Roadbotics, which uses AI technology developed at the Carnegie Mellon University Robotics Institute to monitor roadways. It's "inexpensive, continuous, accurate infrastructure inspection and inventory," according to Micah Kotch, URBAN-X's managing director for MINI.
Blueprint Power, which is "turning real estate into an energy business," said Kotch. The company aims to convert buildings into nodes in a smart energy grid network which can better utilize surplus power.
Swiftera, which deploys drone cameras to the mostly unused stratosphere to deliver real-time, high-resolution aerial imagery. Switftera could serve insurance companies, urban planners, and a wide range of potential clients.
Versatile Natures, which uses AI and machine vision to make construction sites safer and more efficient. Its system, which includes mounting a camera atop a construction crane, is running paid pilot projects.
Qucit, which is already operating in France, uses AI to optimize and plan multi-modal transportation networks. This optimization could include, for example, where to place bike-share outposts.
Good Goods, which hosts retail brands in shared retail locations. As brands struggle to compete against online retailers, Good Goods aims to find new models of business-to-business and business-to-consumer retail.
Hosta Labs, which uses smartphone images to create 3D architectural models of buildings to aid architects, designers, and contractors.
Upshift, which is already operating in San Francisco, aims to create a new "premium" car-share experience: users simply text the company and a fully-fueled hybrid car is delivered to their location.
Lunewave, which has developed a commercialized, partially 3D-printed lens assembly that's tailored for use in driverless cars.
Kotch, speaking to Metropolis, said that this cohort reflected the reality that companies need the right mixture of technology and policy to succeed. (Swiftera's cameras, for instance, operate within an established legal rulebook for stratosphere drones.) It's "a diverse mix of solutions … not just real estate, mobility, energy," he added.
The companies will showcase their work on "Demo Day" at A/D/O on February 8. Additionally, applications for the fourth URBAN-X cohort are already open.