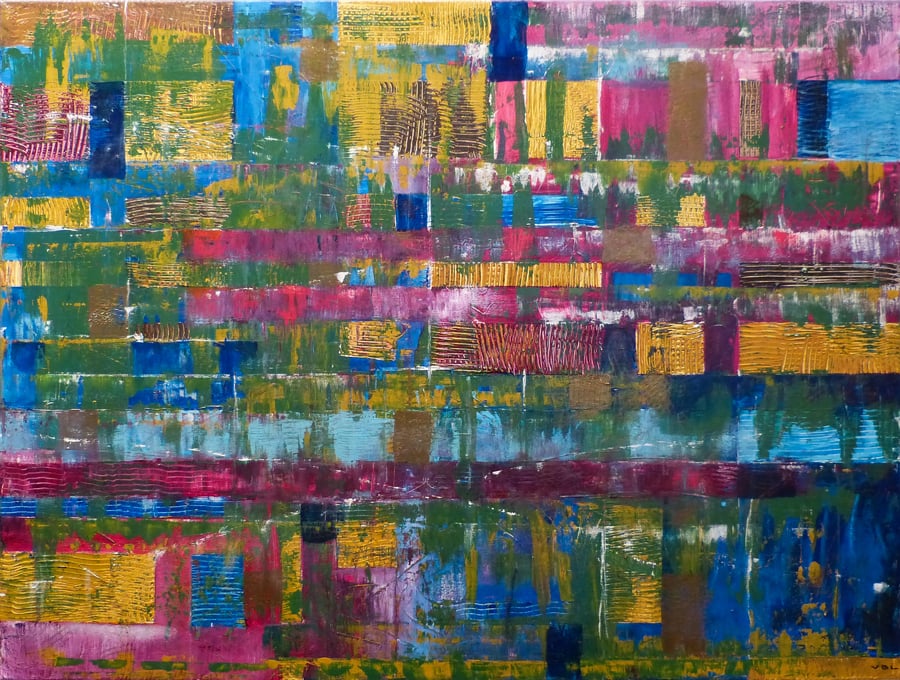 August 26, 2020
Inside Victor Body-Lawson's Mission to Humanize Public Housing
Combining experience at Davis Brody Bond and his own paintings from his studio, the New York architect aims to enhance the lives of residents.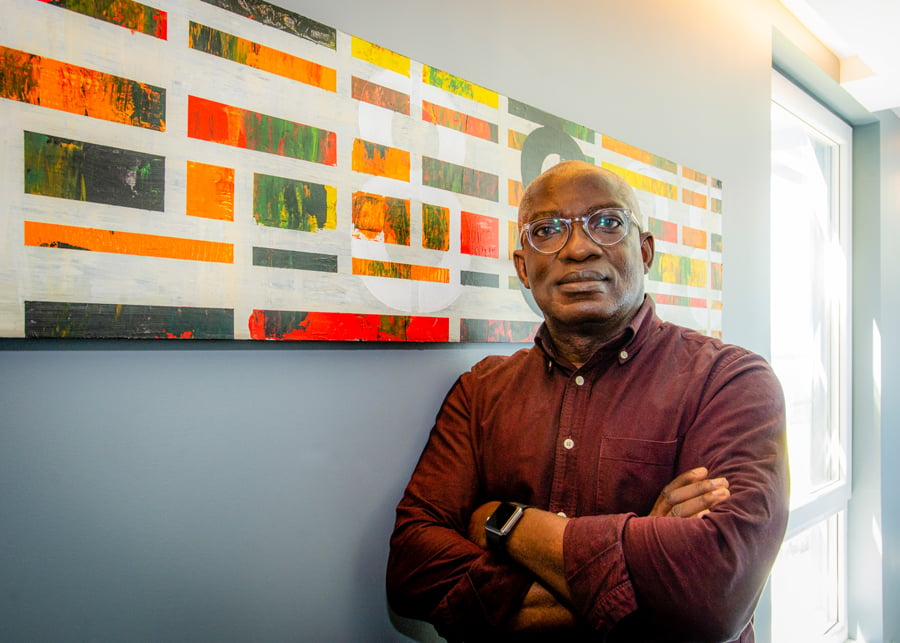 Victor Body-Lawson has built his career by designing some of the most humble architecture in New York.
He specializes in affordable housing. And he does it with balance, cadence, and attention to detail.
The 65-year-old native of Nigeria grew up the son of a surveyor, attended high school in Lagos, then came to the states for college. Gifted at drawing, he shrugged off an early foray into advertising, then switched to architecture at the Catholic University of America in Washington, D.C. He attended graduate school at Columbia, where the late Max Bond was then the chair of the architecture division. Bond, among the leading African American architects of his time, took the young Nigerian under his wing. "There was a connection there that they made, one that continues on today," says architect and Body-Lawson collaborator Richard Gonzalez.
---
More from Metropolis
---
When Body-Lawson graduated in 1984, Bond hired him at the former's firm, Davis Brody Bond. When the young architect launched his own firm in 1993, Bond recruited him to work on Columbia's Manhattanville campus. He left a lasting influence. "I try to carry on the things I learned from him, like being socially conscious and giving back," Body-Lawson says. "We do a lot of public housing projects today because of him."
One example is his renovation of the 38-building, 1,340-unit Diego Beekman Houses in the Bronx, completed in 1998. For that project, Body-Lawson interviewed dispirited residents living in a drug-infested environment and took a busload of them on a tour of thriving public housing projects.
"We sat down and did a charrette about their needs and desires and what they'd like to see in their environment," he recalls. "We came up with drawings of parks and playgrounds and focused on public areas like lobbies, hallways, and building envelopes."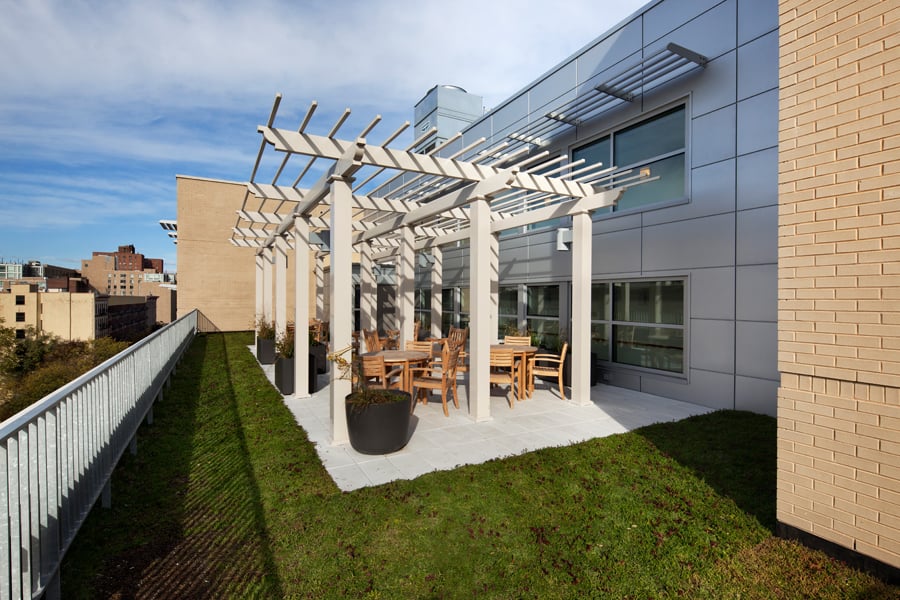 By studying firsthand how others lived, some residents were inspired enough to join the new buildings' management staff. "They'd learned how to improve their community and their housing," Body-Lawson says.
Their architect had taken the residents by the hand and helped them define their community. "Victor is a sort of patriarchal Nigerian persona," says architect and professor of interior design Jack Travis.
In 2011, he designed the Erbograph (now the Dr. Muriel Petioni Plaza), the first LEED Silver–certified affordable housing development for low-income seniors. It offers 65 modern units on 146th Street in Harlem; 2,500 people applied for them. "We gave them the best possible materials for the kitchen, bath, and hallway amenities," he says. "And we used African wood in the lobby so you feel like you've come home."
He also created gardens where people can work side-by-side "He prioritizes space where residents interact with each other," says Claire Weisz, the founder of WXY Studio.
In the South Bronx, Body-Lawson and WXY are collaborating now on a 740-unit affordable housing project called The Peninsula. Its first phase slated for completion in 2021, it will be a mixed-use development surrounding a central plaza. Its base is designed to engage the sidewalk and street, with retailers and community services like job training, schools, and a business incubator. "I looked at how to activate the neighborhood," he says.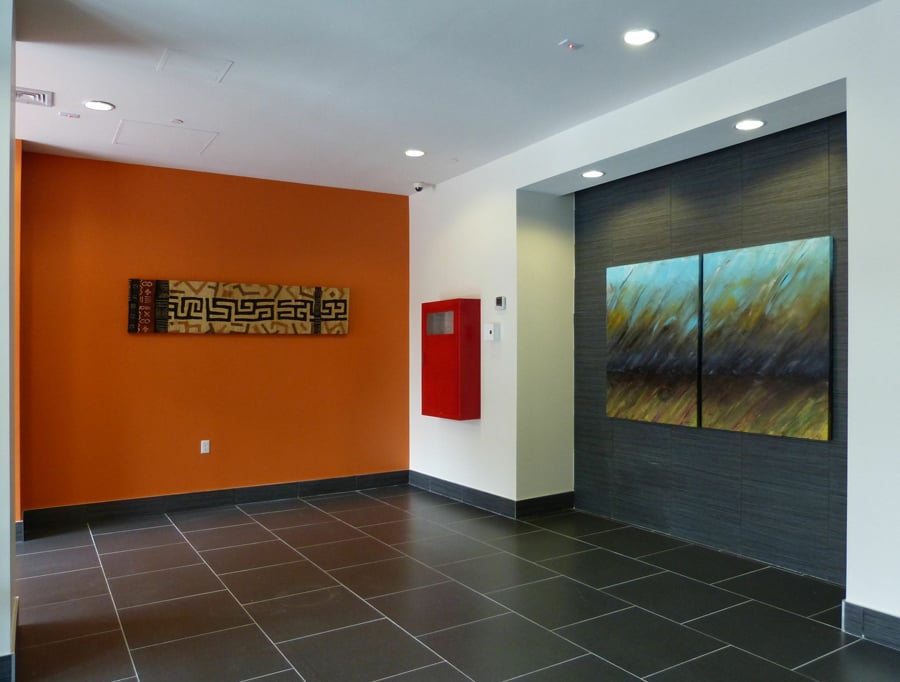 Above will be public space where residents can look down to the plaza; above that, residences. Equal collaborators on design and construction of the project, Body-Lawson and WXY shared the goal of creating a healthy, economically sustainable community.
An artist, Body-Lawson often donates his abstract paintings to his projects, as he did at the Erbograph. "I painted for every floor and made art a part of their environment," he says. "Every time I go there, I see smiles on people's faces—they give me the thumbs up."
His art might seem responsible for that. More likely is that his architecture enhances the lives of its lower-income residents.
You may also enjoy "Game Changers 2020: Kevin Kimwelle and ICON on Social Equity in Building"
Would you like to comment on this article? Send your thoughts to: [email protected]
---
Register here for Metropolis Webinars
Connect with experts and design leaders on the most important conversations of the day.