October 8, 2020
Welcome to the Agrihood
Middlebrook, Iowa's first agrihood, blends urban and rural elements to create a residential development that captures the spirit of farm life.
In the age of COVID‐19 and society's increased focus on health and wellness, there is a growing interest in agrihoods, planned communities that integrate agriculture into a residential neighborhood. As people look to reconnect with nature, the model is becoming an appealing alternative to both urban and suburban lifestyles. One of the newest is Middlebrook, in Cumming, Iowa, which officially opened in 2019 and is just twenty minutes away from Des Moines.
While they can vary greatly depending upon geographic location, a typical agrihood has gardens and a farmer on site. The land, however, is always at the heart. "Agrihoods blends urban and rural characteristics. It's really just thinking about planning from a different perspective and considering how to use the attributes of the land and incorporate them into the development," says Steve Bruere, president of Diligent Development, the developer of Middlebrook.
---
More from Metropolis
---
Many big developments tend to fall into a cookie‐cutter formula, uniformly checking off a basic list of amenities. But Middlebrook was designed to be in harmony with the land, and 100 of its 740 acres are dedicated to open space. "To ensure authenticity, we start with what nature is telling us about what we can enhance and build upon," explains Jim MacRae, principal at Design Workshop, the firm responsible for Middlebrook's landscape design.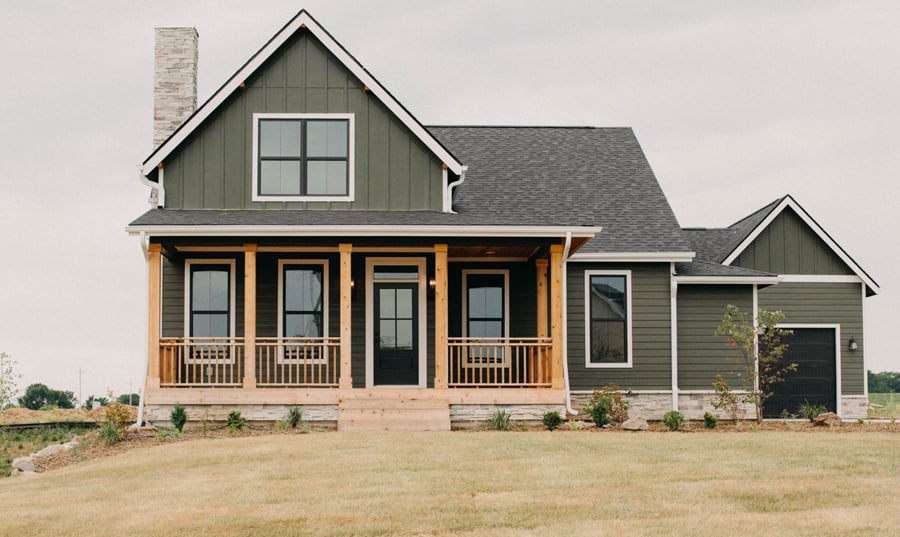 At Middlebrook, residents have the benefit of getting their food straight from the source. "We've seen a lot of millennials take a strong interest in knowing where their food comes from, how it's grown, and how it's produced. They want to know the story behind it," says Bruere. He notes that in addition to the working farm, Middlebrook incorporates edible landscaping so that homeowners and visitors can enjoy fresh fruit as they explore the grounds.
The fresh food not only contributes to healthy living, it provides economic benefits, allowing homeowners to develop small businesses that sell produce, cheese, and other comestibles. MacRae notes, "There's the opportunity to create this entrepreneurial outcome where some of the food can be used by restaurants in the area. This really puts that farm‐to‐table idea into play. I can also see a return to truly local retail, moving away from the franchise model."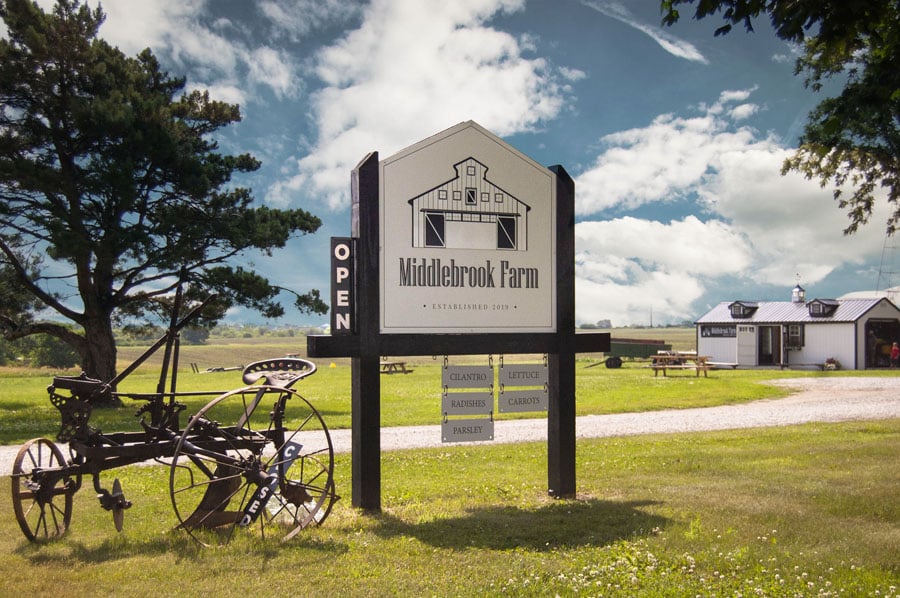 MacRae believes the agrarian lifestyle fosters a sense of community for the residents and the town at large, "These small community gardens are not only for growing food, they also create an opportunity to socialize, functioning almost like a community center does. They become places to meet and greet, to do things."
Middlebrook is still in its early development, and is expected to be completed over the coming decade. One of the highlights slated to finish next year is an agricultural park, including swing sets designed to look like irrigation pivots and benches crafted to resemble bales of hay. The development has already attracted a diverse group of buyers, with 40 out of 1,200 lots finished. Although the full roster of amenities and commercial spaces are still in the works, the Middlebrook team believes unique experiences will be the ultimate draw.
Bruere concludes, "Traditionally, in developments in the Midwest, you lead with rooftops to create commercial demand. We have the farm stand, and we're renovating an old schoolhouse and turning it into a wine and beer garden. We're going to lead with these types of experiences on the front end to create the vibrancy of the community."
You may also enjoy "In Defense of Decoration"
Would you like to comment on this article? Send your thoughts to: [email protected]
---
Register here for Metropolis Webinars
Connect with experts and design leaders on the most important conversations of the day.