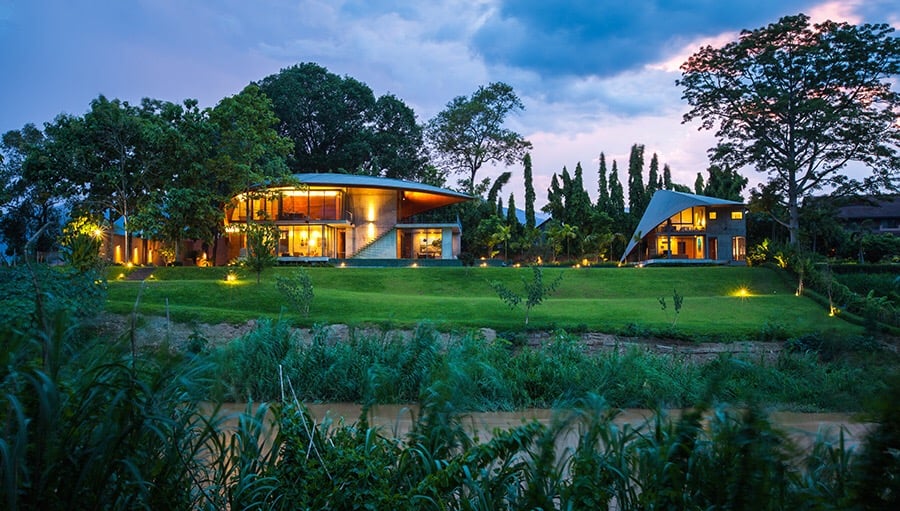 April 13, 2018
Inspired by Nature and Traditional Regional Architecture, wHY Designs a Bold Exterior for This House in Thailand
Perched above the Ping River in Chiang Mai, a city about 300 miles north of Bangkok, is a dramatic residence designed by architect Kulapat Yantrasast of Los Angeles–based firm wHY. A couple, one of whom was born in Chiang Mai, commissioned Yantrasast to design a dwelling that would eventually become their full-time home. Yantrasast is originally from […]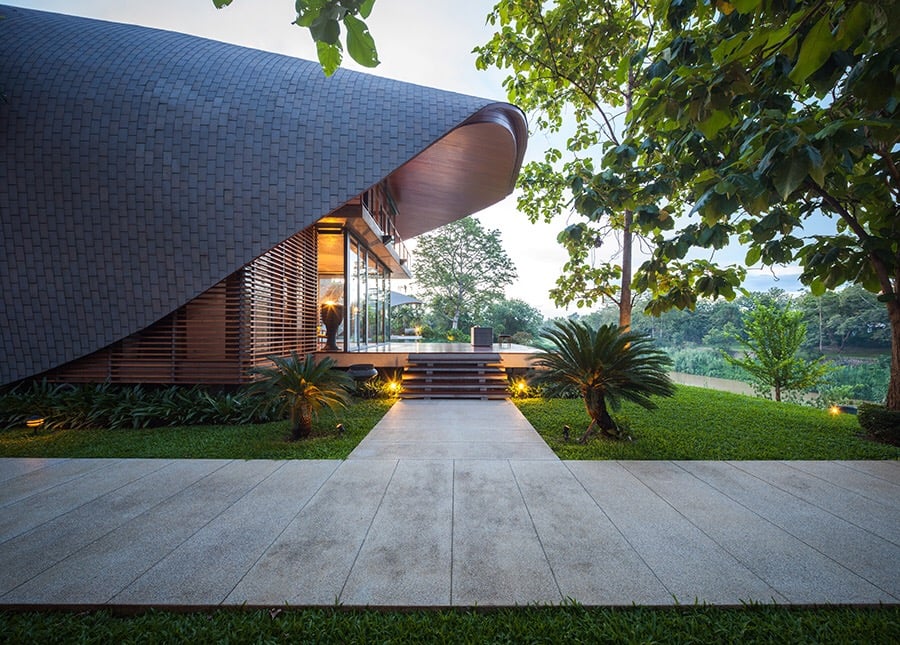 ---
Perched above the Ping River in Chiang Mai, a city about 300 miles north of Bangkok, is a dramatic residence designed by architect Kulapat Yantrasast of Los Angeles–based firm wHY. A couple, one of whom was born in Chiang Mai, commissioned Yantrasast to design a dwelling that would eventually become their full-time home. Yantrasast is originally from Bangkok and was familiar with the region: "The River Ping [is] one of the most beautiful rivers in Thailand but also one of the most unpredictable," he tells Metropolis. "The waterline could be 16 feet below the house or 20 inches the next day." Organized as two pavilions—a main residence and a guest residence—the two structures are connected by wooden terraces and are elevated three feet above the ground to safeguard against flooding.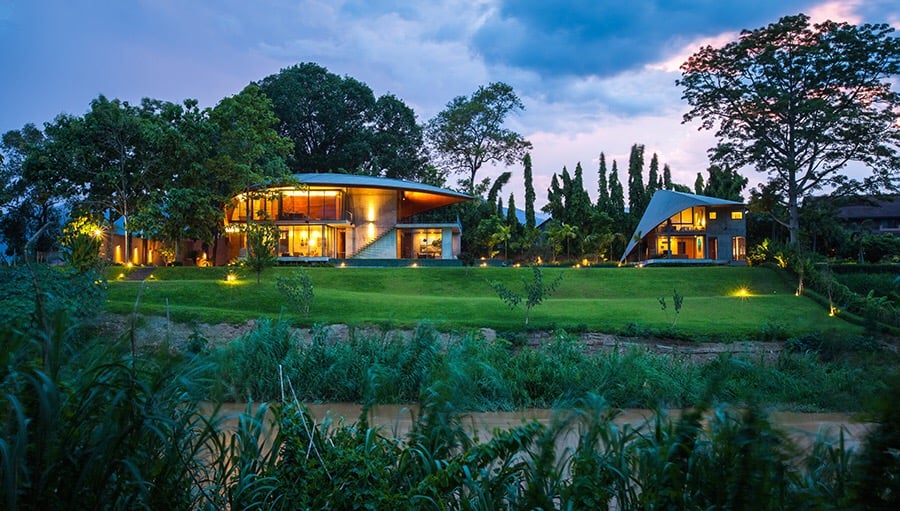 ---
Yantrasast clad the roofs in tar shingles, a material that is common to traditional buildings in Chiang Mai. However, he reinterpreted the steep gabled roofs of Thai architecture, combining their shapes with those inspired by tree canopies. "The traditional roof is right angled and symmetrical while this roof is all gently curved and asymmetrical," Yantrasast says. "I think it respects the traditional roof in spirit but relates to nature in its form and space."
The shells envelop each house, creating "both roof and walls in one formal gesture," the firms writes of the building. Their shapes also enable sweeping views of the neighboring landscape, with the main house's living room and dining room opening to a large terrace. The interior walls in both pavilions are mainly concrete, while the floors and some wall segments are dressed in timber.
---
More from Metropolis
---
"I love using concrete with other materials, especially wood," says Yantrasast. "I think concrete has a sense of in-situ gravitas that helps to ground other materials to the earth. Concrete tells you how it is made and it shows its own making process," adds the architect. "I consider [it] a warm and very human material."
You may also enjoy "Clad in Weathering Steel, This Oakland Hills Remodel Packs Sustainable Features."