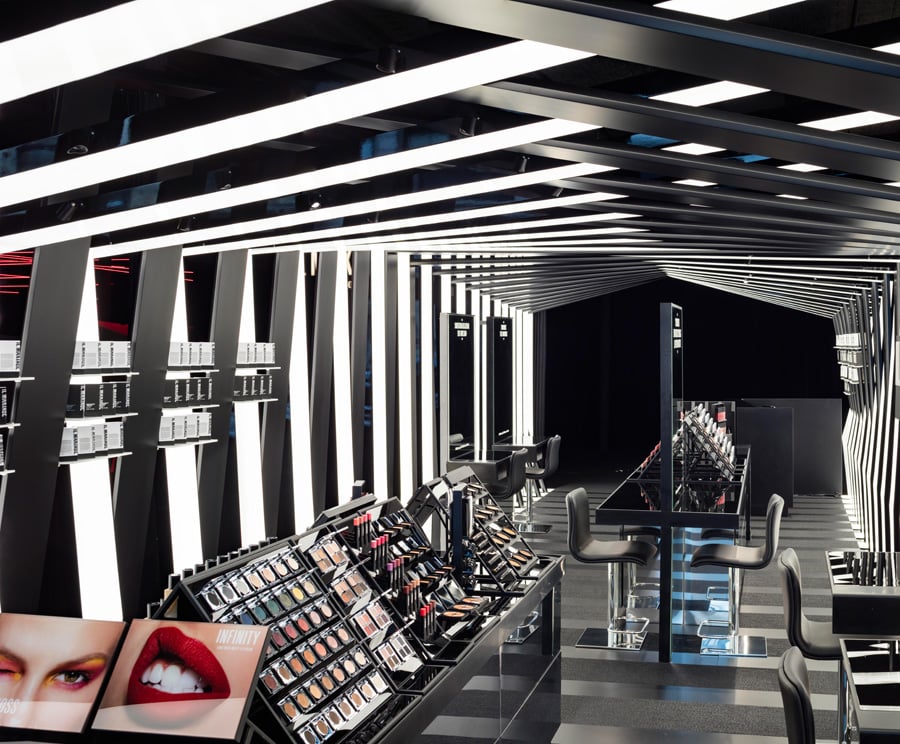 June 7, 2018
Zaha Hadid Architects Designs Pop-Up for "Maximalist" Beauty Line Il Makiage
The dramatic, geometric store, located in Manhattan's SoHo neighborhood, is a prototype for the makeup brand's future brick-and-mortar stores in the U.S.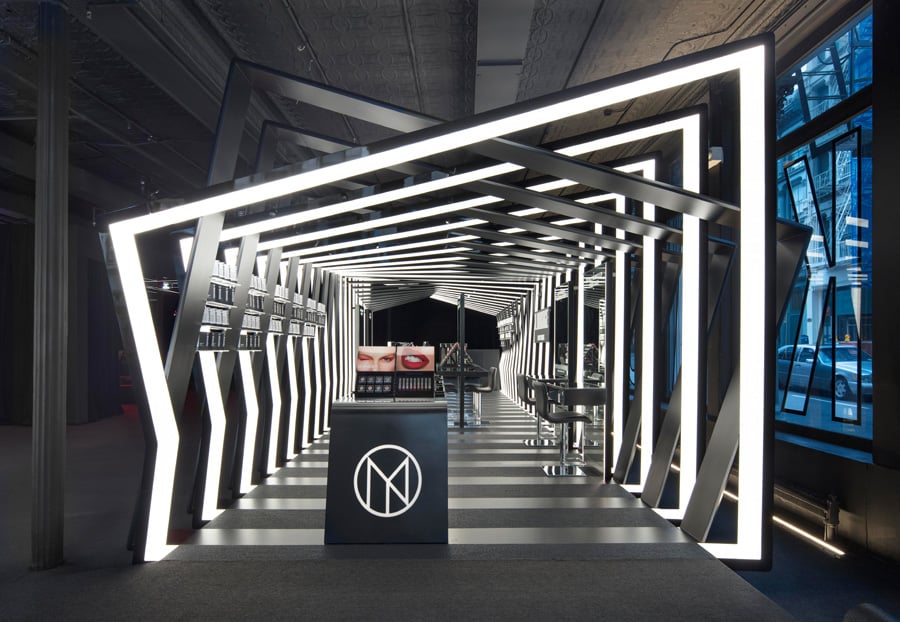 For cosmetics brand Il Makiage, to be called "high maintenance" is not a snub—it's a maxim.
The Tel Aviv–based beauty company, which launched in the United States last week, has positioned itself as the makeup line for "those with a 'don't give a f*ck' attitude," featuring dramatic pigments with Millennial-friendly designations such as "Yolo" and "Woke up Like This."
Provocations aside, Shiran Holtzman-erel, who co-founded Il Makiage with her brother Oran Holtzman, has worked for more than five years to painstakingly develop each product—from brushes hand-made in Italy, to inky eyeliner manufactured in Germany.
---
More from Metropolis
---
It's no surprise, then, that equal attention was given to the design of its inaugural U.S. pop-up in New York, designed by the London office of Zaha Hadid Architects (ZHA). Like the makeup line, the firm devised a decidedly maximalist response.
"I think it's always important when you design something [that] it has a relationship to the product or to the ethos of the brand," explains ZHA's head of interiors Kar-Hwa Ho, who led the project. "[In Il Makiage's case], we felt that we could actually bring it to an architectural level."
Set within the ground level of a historic cast-iron building in SoHo, ZHA's pavilion is a bold, skeletal tunnel made from illuminated interlocking fiber reinforced plastic (FRP) components. These elements frame a central display filled with Il Makiage's signature products and a series of make-up stations positioned at its edges.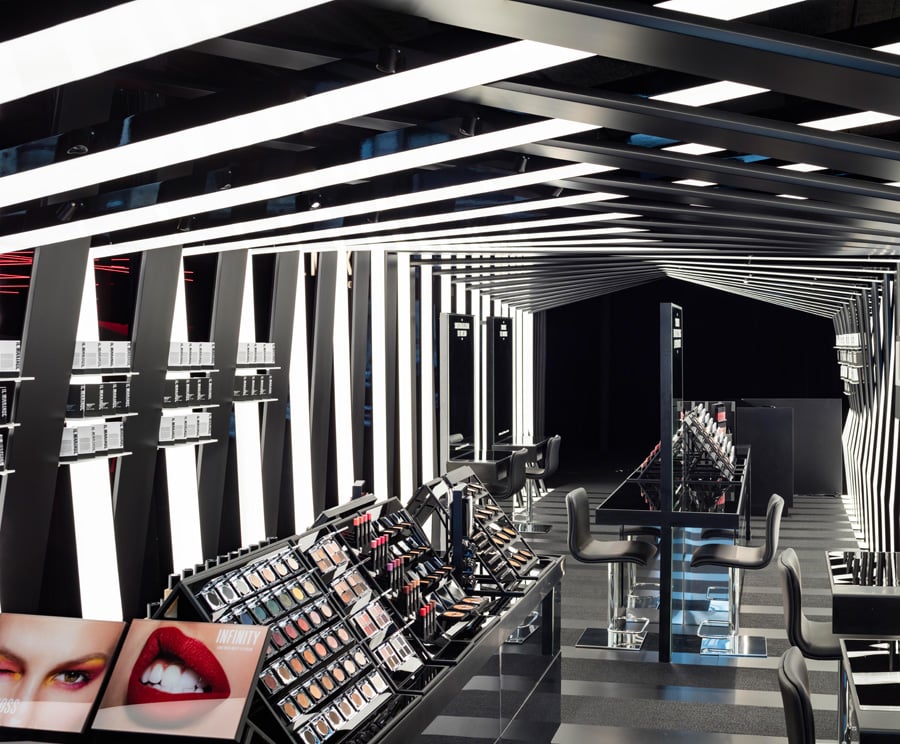 According to Ho, the firm—which collaborated closely with the brand's in-house architects, AR Studio—took inspiration from Il Makiage's volumetric black, white, and silver packaging ("It's quite architectural," he explains) and played with both matte and glossy finishes on the pavilion's FRP exterior. These criss-crossing elements, by happy accident, also happen to form the letter "M," echoing Il Makiage's logo.
"We wanted to define the space so that it's contained and the scale is more human," Ho explains. "It's about you, the person doing your makeup, and looking at yourself in the mirror."
Crucial to the design was achieving the perfect lighting environment—for customers seeking an accurate read of the pigments and for the professional makeup artists on-hand applying the products. The underbelly of every-other arched element is illuminated, as are the peripheries of each mirror. U.K.-based company LightIQ worked closely with the design team to optimize the environment.
At the pop-up's opening last week, social media influencers and beauty bloggers flocked to the store. After a four- to six-month stay at the SoHo location, the temporary pavilion will be packed up and relocated to other markets.
ZHA will design a series of permanent brick-and-mortar stores in the next year—two in New York City, two in Miami, and one in Washington D.C.—using a similar architectural language.
"You,  know, before this, we had the 520 West 28th Street opening, obviously it's a huge building—much larger than this project. But I think that was one of Zaha's credos," says Ho. " I think she always felt that by working at a different scale, you learn something new."
You may also enjoy "David Chipperfield Designs a Stark, Minimalist Store for SSENSE in Montreal."